Two batches of SM Foundation's KSK-SAP farmers graduate in Bataan 
SM Foundation's farmer-beneficiaries recently completed their training with the Kabalikat sa Kabuhayan on Sustainable Agriculture Program (KSK-SAP), pursuing the SM group's commitment to nurturing successful agripreneurs.
The recent KSK-SAP graduates hail from Batch 243 of Brgy. Pagalanggang and Batch 244 of Brgy. Sapang Balas, in Dinalupihan, Bataan.
The said program provides comprehensive guidance on the cultivation and management of a diverse range of crops.
TECHNIQUES, BEST PRACTICES
Participants were also trained in modern techniques and best practices for planting, tending, and harvesting crops, promoting sustainable agricultural practices that ensure both environmental preservation and increased productivity.
The farmers also had lectures on 14 life principles of Henry Sy Sr., financial literacy, and business and livelihood development.
The lectures and training sessions were held at the SM Foundation's partner school, D'Planners Training Center, Inc., in Brgy. Pagalanggang, Dinalupihan, Bataan.
Converging for social good, the center provided a conducive learning environment, and the accompanying demo farm owned by the center served as a training ground for the participants to hone their knowledge.
Continuing their learning, a vibrant Harvest Festival was organized at D Planner's Farm prior to the graduation ceremony. Complementing their accomplishment, the graduates received their National Certificate II from TESDA, providing them with opportunities to advance their careers in the farming sector.
LOOKING FORWARD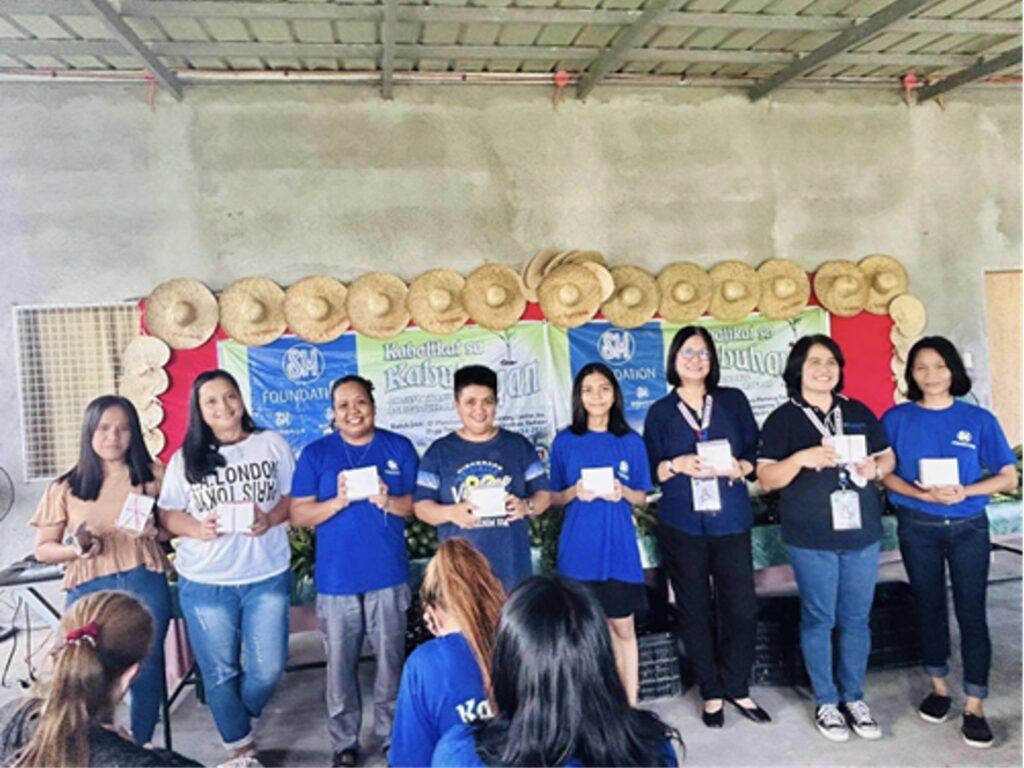 Ensuring the sustainability of the program, they have innovated new strategies as they apply their learnings.
Farmer-graduates aim to solidify their respective businesses moving forward by duly registering with government agencies.
Moreover, to optimize their agricultural endeavors, they have formulated a forward-looking strategy. With this, they assign each member of the group a specific crop, based on their expertise. This strategic allocation not only maximizes productivity but also harnesses their individual strengths, resulting in heightened proficiency within their respective areas.
They will also work on consolidating their produce to offer a substantial volume of crops for sale, catering to market demands while fostering robust relationships with local suppliers and distributors. This creates a steady inflow of resources, extends the reach of their products and nurtures a sense of shared community and support among farmers.
Moreover, KSK-SAP farmers have initiated the Brgy. Talipapa, where they will have dedicated spaces in barangays to directly supply households with fresh produce.
FARMING, ENTREPRENEURIAL CAPABILITIES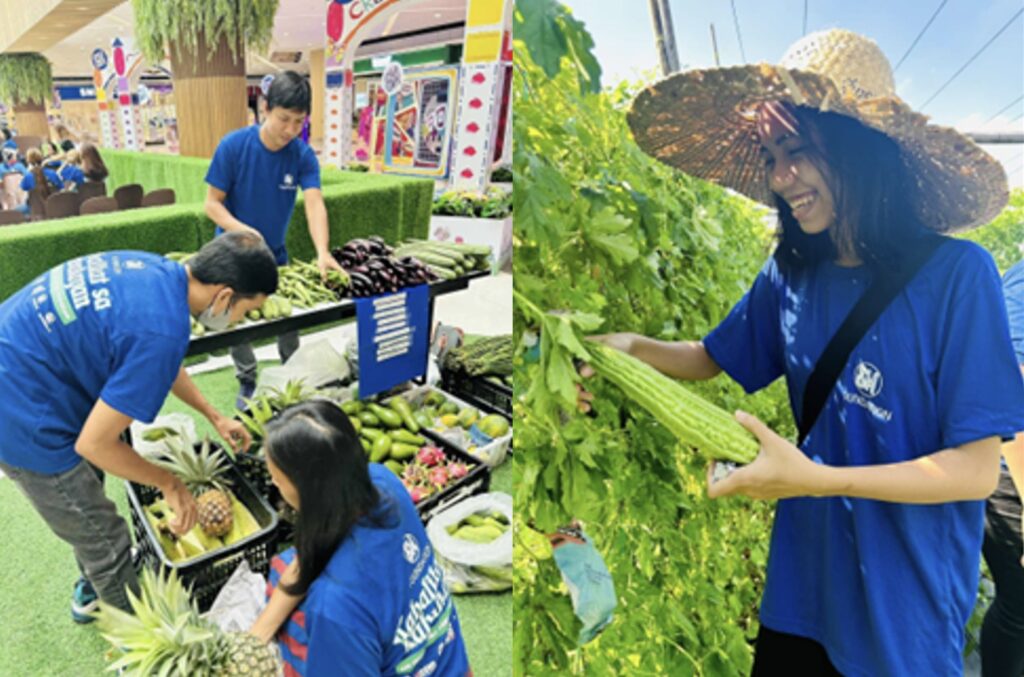 Speaking at the event, KSK-SAP farmer-graduates remain optimistic after their graduation, with some striving to create a Kabalikat sa Kabuhayan Cooperative, aspiring to become farmer-trainers, and aiming to share their knowledge and skills with fellow farmers here and overseas.
Since 2007, the KSK-SAP has fueled the farming and entrepreneurial capabilities of over 28,000 marginalized rural and urban farmers nationwide. Some of the farmers' training graduates have become seasonal suppliers within the SM group and other local markets.
SM Foundation's KSK-SAP is conducted in partnership with SM Supermalls, TESDA, DA, DSWD, DOST, DTI, and partner farm schools.