On 17 Aug. 2023, the Wrap-up Ceremony and Technical Workshop for JICA's Verification Survey for the "Utilization of Floating Amphibious Excavator for the Construction Works on Disaster Management and Disaster Restoration in the Philippines" were held at the Villar SIPAG Complex, Las Piñas City.
Senator Cynthia Villar, Las Piñas City Representative Camille Villar, Chairman TAKANO Hiroshige of Kochi Marutaka Co., Superintendent of Ports Development MURAKAMI Manabu of Kochi Prefectural Government, Second Secretary KINOSHITA Akito of the Embassy of Japan, JICA Philippines Chief Representative SAKAMOTO Takema, and officials of the Department of Public Works and Highways (DPWH) and Metropolitan Manila Development Authority (MMDA) attended the ceremony.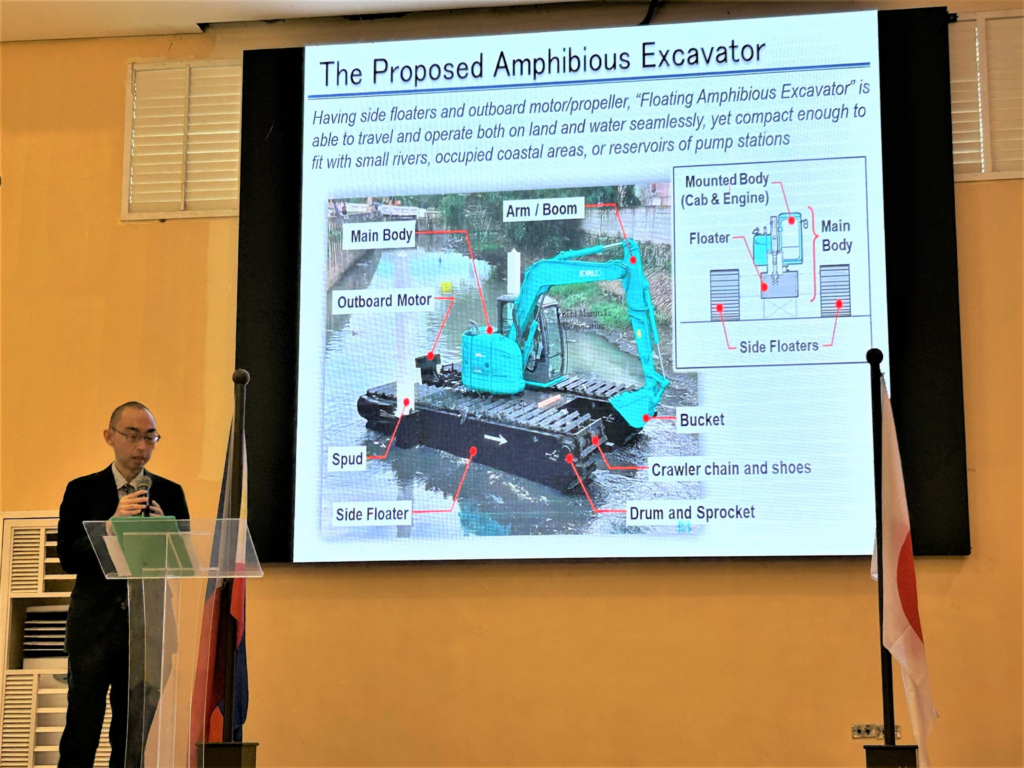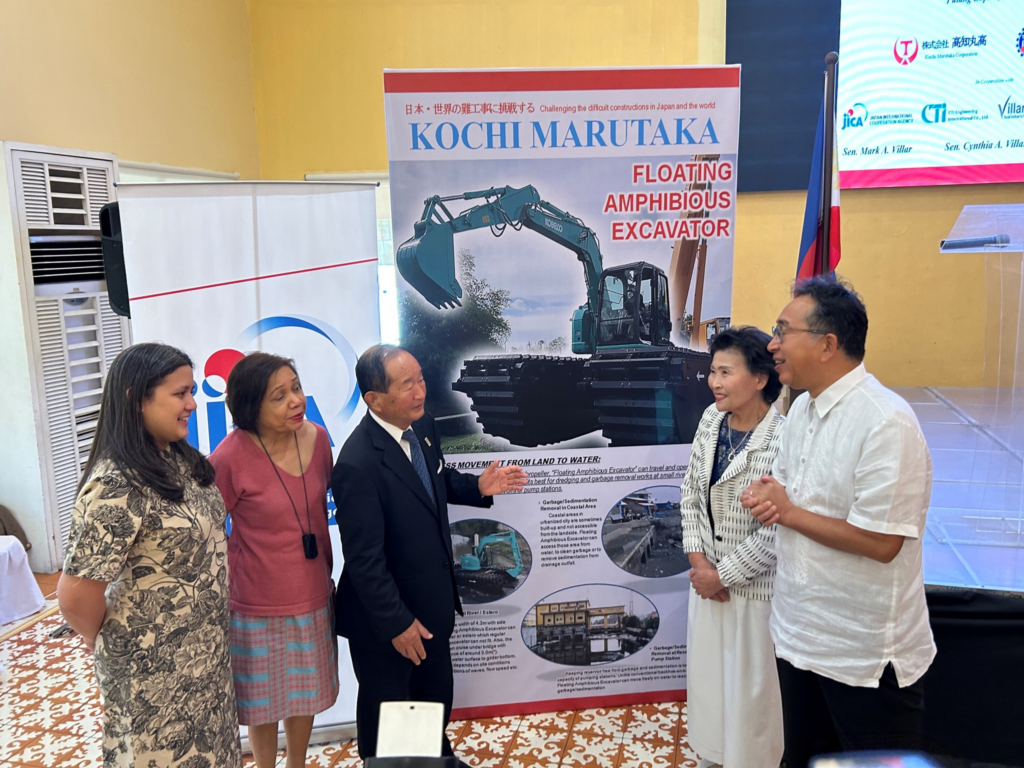 This event is the culmination of the project between Kochi Marutaka Co. and JICA Philippines, in cooperation with DPWH.
This project by JICA intends to support collaboration between the Philippines and Japan's unique small and medium-sized enterprises (SMEs) such as Kochi Marutaka Corporation.  
The floating amphibious excavator developed by Japan's Kochi Marutaka Co. conducted its pilot dredging operation last 17 Jan. 2023 and has since been doing dredging work in Las Piñas River to improve floodwater capacity, flood risk management and river garbage removal.
It was designed to work efficiently in small and narrow rivers such as Las Piñas River and other rivers in Metro Manila.  
As a part of the project, knowledge transfer activities and the development of the guidelines for the use of the excavator were facilitated.
Also, the amphibious excavator used in this project was donated by JICA Philippines to DPWH in order to support the Philippines' continuous effort to improve river environment.