Quezon City – At Hobe Pancit Bihon's recent press conference last Aug. 22, 2023, Hobe presented media guests with updates on their product line.
Strengthening Hobe's thrust on providing quality products at competitive prices to the public, the press was given a chance to experience the mouthwatering features of Hobe noodles with impressive product demos.
Guests were also treated to products from Hobe's line of quick-cook noodles.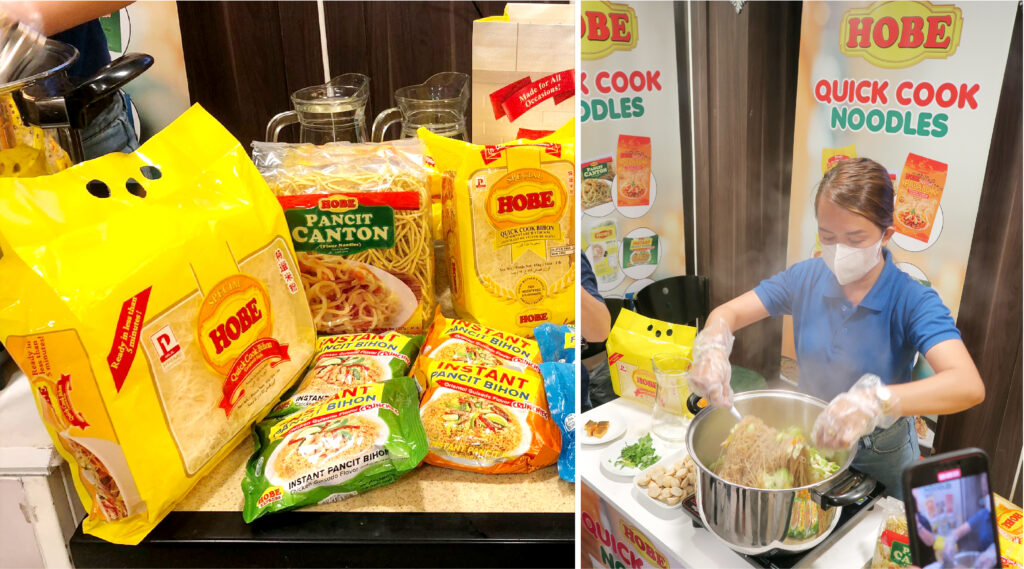 Boasting of their quick-cook noodles that are ready to serve in less than 5 minutes, Hobe Pancit Bihon noodles are a wonderful option for homes and businesses.
For busy households, small businesses, and restaurants, quick preparation of meals is helpful for boosting efficiency and productivity.
With Hobe Pancit Bihon, cooking time is significantly reduced.
And, unlike traditional noodles that may break or become mushy during the cooking process, Hobe noodles maintain their integrity, ensuring a satisfying dining experience with every meal.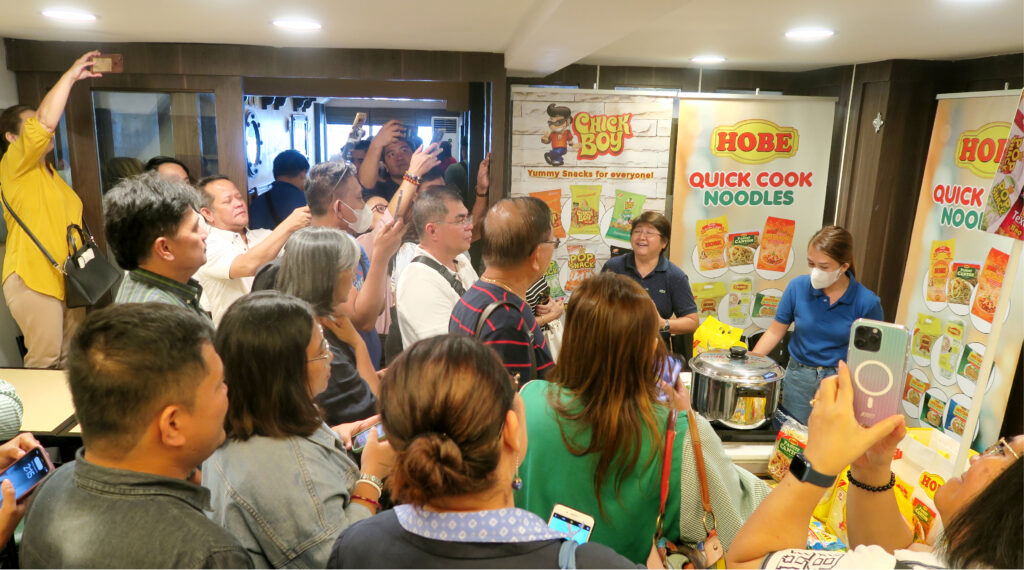 Centennial Food Corporation, the makers of Hobe Pancit Bihon, take great pride in their noodles- noodles that are sure to satisfy with every bite.
Its flavorful taste and affordability also makes it a wise choice, especially to those who want to maximize their budget and profits.
With a commitment to excellence and innovation, Centennial Food Corporation continues to provide solutions that elevate the culinary landscape. 
To know more about Hobe's products, please visit :
Website https://www.hobe.com.ph/
Facebook page: HOBE Philippines
Hobe Philippines Lazada Store
Hobe Philippines Shopee Store