Celebrating innovations in HR practices, processes, and programs, SM Prime Group clinches a remarkable feat during the Asia Best Employer Brand Awards 2023 held on Aug. 17, 2023 at the Pan Pacific, Singapore.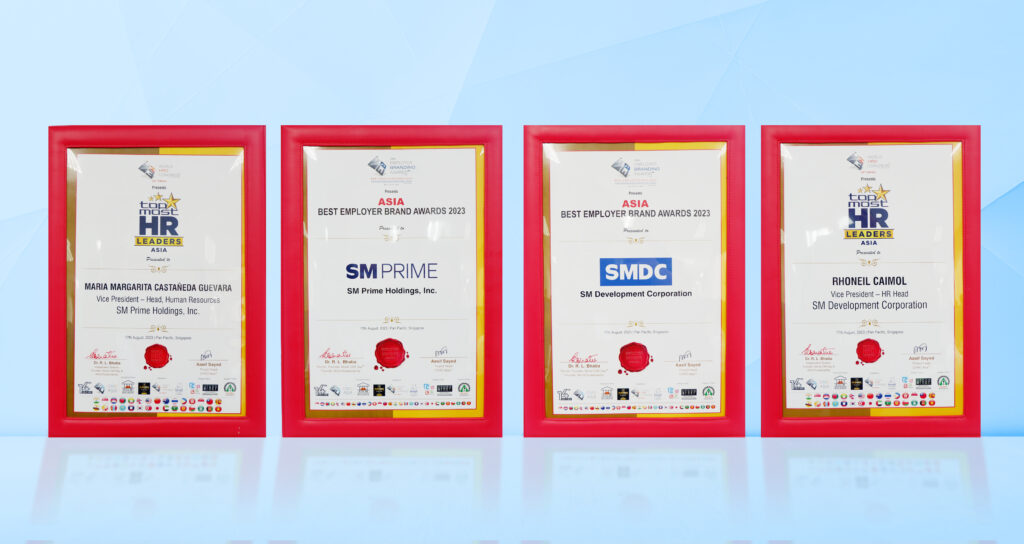 Awarded among Asia's Best Employer Brands 2023 are SM Prime Holdings, Inc., SM Supermalls, and SM Development Corporation (SMDC).
The spotlight was also cast on SM Prime's HR Leaders, Maria Margarita C. Guevara (Vice President – HR, SMPHI), Cheryll Ruth L. Agsaoay (Vice President – HR, SM Supermalls), and Rhoneil E. Caimol (Vice President – HR, SMDC) as they were also awarded as one of the Top Most HR Leaders in Asia.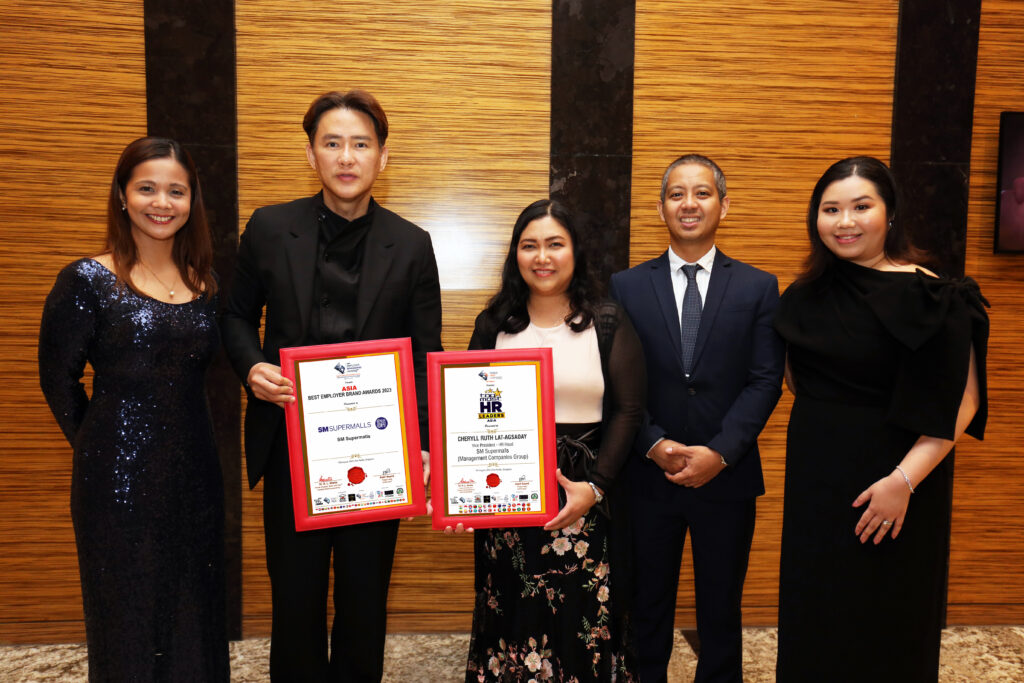 These prestigious accolades stand as a testament to SM Prime's unwavering commitment to redefining HR practices, processes and programs through groundbreaking innovation.
As the SM Prime Group celebrate this recognition, the company remains steadfast in pushing boundaries, continuously transforming the employee experience and creating a workplace culture built on diversity, collaboration, and innovation.