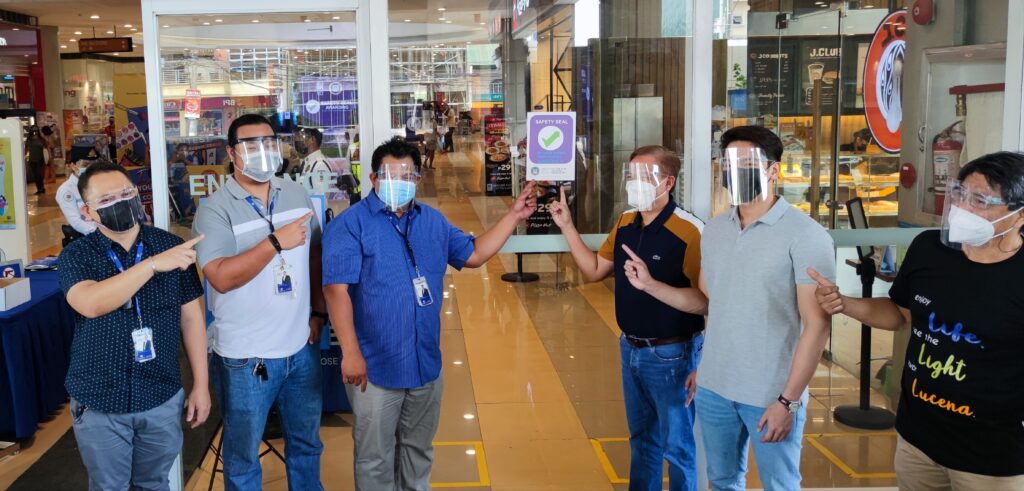 Cognizant of the city's premier mall's consistency in combating COVID-19, the City Government of Lucena accorded its first Safety Seal to SM City Lucena on Jul. 2.
Mayor Roderick "Dondon" Alcala led the posting of the seal at the mall's entrance, effectively informing the clientele of the safety measures for their benefits constantly being carried out by staff and management of the business establishment.
In his appreciation speech, Senior Assistant Vice-President Engr. John Jason Terrenal assured that putting the people in the community in their top priority, they vowed commitment to ensure their safety while in the mall's premises.
He added that their safety and health protocol officers as well as the sanitation team are always on duty to make sure all health protocols are implemented.
He also assured the city government by bringing safe malling a notch higher by "collaborating with the LGU and other government offices and underwent rigorous inspection to ascertain our compliance to the safety standards."
SM City Lucena has proven its utmost cooperation for the LGU's various undertakings that will promote safe and secure mall experience, particularly since the start of COVID-19 pandemic.
The mall's management is always abreast of the local IATF's latest advisory, echoing them to their tenants and making sure the tenants comply with the guidelines.
Mayor Dondon Alcala is accompanied by Executive Assistant Mark Alcala and City Tourism Officer Arween Flores.
They were graciously joined by SM top brass in the region including Juan Marius Cortez, Regional Operations Manager and Assistant Mall Manager Engr. Russel Alegre.