The Commanding General, Philippine Army (CGPA) joins the Virtual Indo-Pacific Landpower Conference (IPLC) hosted by the United States Army Pacific (USARPAC) from May 20 to May 21 at the Headquarters Philippine Army Conference Room, Fort Bonifacio, Taguig City.
The virtual conference was conducted in lieu of the Land Forces of Pacific (LANPAC) Symposium and Exhibition 2020 in Hawaii which was cancelled due to the COVID-19 pandemic.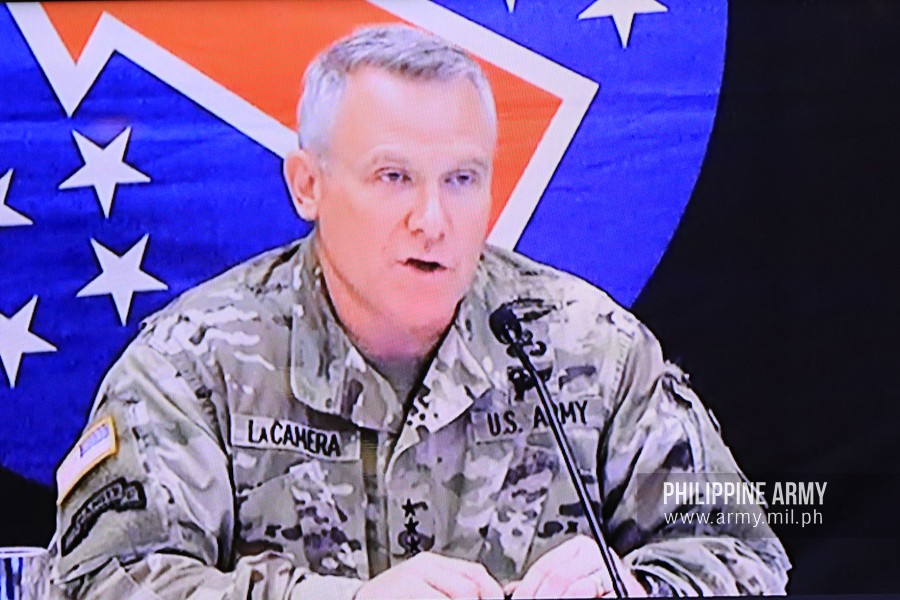 General Paul J. LaCamera, USARPAC Commanding General, has invited military and government senior leaders across the Indo-Pacific theater, including Lt. Gen. Gilbert I. Gapay and selected HPA staff in the virtual conference which carries the theme "Preserving a Free and Open Indo-Pacific While Operating During and Post COVID-19".
The two-day video conference focused on the present day security challenges and ways forward within the Indo-Pacific Region amid the global pandemic crisis.
Keynote speakers composed of senior general officers from the US Armed Forces and British Army discussed pressing security issues which were further elaborated by a panel of experts coming from various military and civilian organizations.
"While the world is reeling from the effects of the pandemic, it is imperative that the resulting security challenges be discussed by countries in the Indo-Pacific Region to learn from each other's best practices and allow us to respond properly. The Philippine Army values international cooperation more than ever as the organization, along with the entire Filipino nation, adapts to the new normal," said Lt. Gen. Gilbert I. Gapay, Commanding General, Philippine Army.