The Subic Bay Metropolitan Authority (SBMA) has approved the operation of close to 900 companies doing core business activities and providing essential services following the shift to general community quarantine (GCQ) on June 1.
SBMA Chairman and Administrator Wilma T. Eisma said the Subic agency lately gave the green light to 14 companies under GCQ rules, thus bringing the total number of open businesses here to 868.
Most of those allowed to operate under various levels of quarantine are manufacturers of export products, producers and suppliers of food and medicine, those involved in logistics operation, and utility operators, Eisma added.
Prior to this, the SBMA allowed 568 firms to remain open when the enhanced community quarantine (ECQ) took effect on March 16, and then approved the reopening of 286 more companies after Subic transitioned to modified enhanced community quarantine (MECQ) on May 16.
"The total number of locators that are now allowed to operate is just half of the 1,648 enterprises registered in Subic, but we are expecting more reopening in the coming weeks, as more qualified companies comply with minimum safety protocols specified under government guidelines," Eisma said.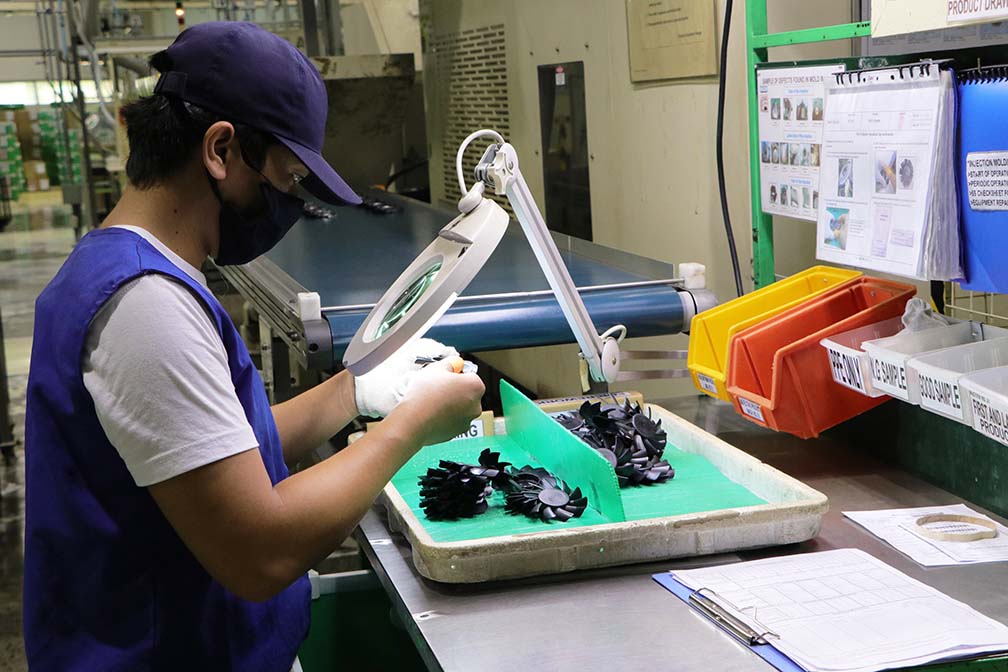 "But we have to remind everybody that we don't allow companies to just open—even if they are qualified to open under Inter-Agency Task Force (IATF) guidelines—without first passing compliance assessment by the SBMA," the Subic Freeport chief added.
Eisma explained the assessment entails an ocular inspection by SBMA health and safety officials, as well as the Incident Management Team, which coordinates the agency's Covid-19 response program, and is based on guidelines on workplace prevention and control of Covid-19 issued by the Department of Trade and Industry (DTI) and the Department of Labor and Employment (DOLE).
Among the requirements for submission is the company's Personnel Deployment Plan (PDP), which takes into consideration social distancing in the workplace.
Meanwhile, SBMA Deputy Administrator for Business Kenneth Rementilla said that IATF guidelines categorized industries into four groups: 100% or full operational capacity; 50% up to full operational capacity; 50% work-on-site arrangements, work-from-home, and other alternative work arrangement; and not allowed to operate.
All applications for reopening by Freeport companies is checked against the SBMA Business and Investment Group's consolidated list of locators that listed the firms under the four categories, Rementilla added.
The industries that broadly fall under Category I, which allowed full operational capacity, are: agriculture, forestry, and fisheries; manufacturing and processing plants; hospitals, medical clinics, and health clinics; retail establishments; laundry shops; food preparation establishments and water-refilling stations; logistics service providers; delivery services; power, energy, water, information technology and telecommunications supplies and facilities; electricity, gas, steam, and air conditioning supply services;
Also allowed for full operation are those engaged in water collection, treatment and supply; waste collection, treatment and disposal activities, and materials recovery; sewerage, pest control, garbage collection and disposal, sewer maintenance and treatment; repair and installation of machinery and equipment; real estate activities; telecommunications; energy companies, and contractors and service providers; gasoline stations; construction work accredited by the Department of Public Works and Highways; manufacturing companies and supplies of equipment or products necessary to perform construction works; and media establishments.
Meanwhile, those in Category IV which are not allowed to operate include: gyms, fitness studios and sports facilities; entertainment and amusement industries; libraries, museums, and other cultural centers; tourist destinations; travel agencies, tour operators, reservation service; gambling and betting stations; personal care services; and any other leisure establishments that promote mass gathering.
Under GCQ, the SBMA relaxed access to the Freeport as more business locators resumed operation, but Chairman Eisma said strict health and safety measures against the new coronavirus disease (Covid-19) will remain in force.