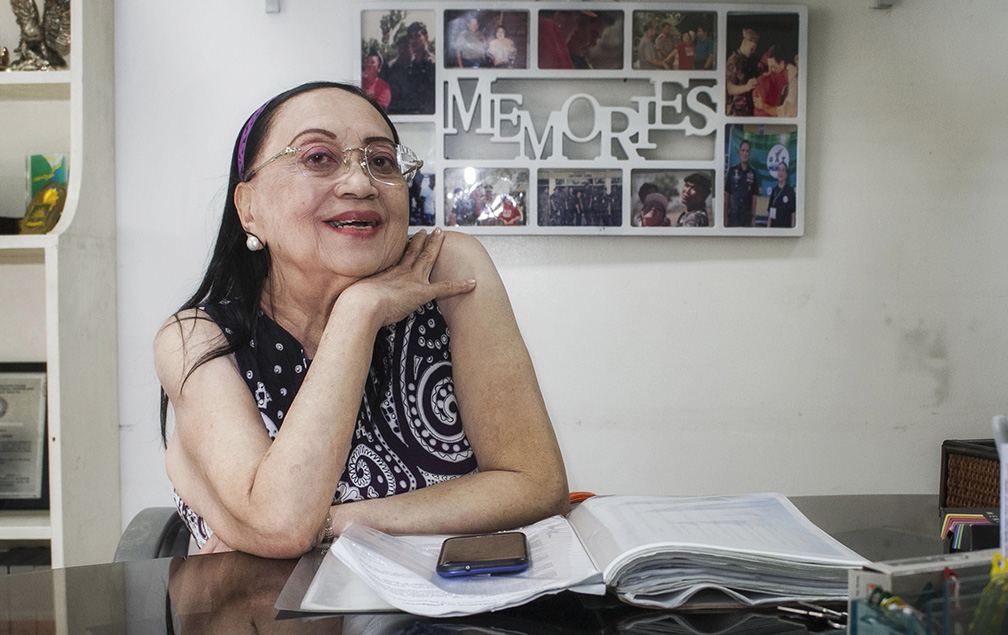 Her life has gone through a world war, the martial law years, show business, and working closely with cops, soldiers, and high officials in the military. But almost 80 years and two careers later, director Heidi Sison still professes she has not been witness to any atrocity or decadence of any kind.
Born on July 26, 1940, Sison, the second among seven children, was a toddler during the war years. "We lived in Manila but fled to Malolos, Bulacan during the Second World War."
In a field owned by her lawyer-father's family, they hid in a foxhole while Japanese soldiers wandered across their land. "Once we hear the guns fired, we would jump inside the foxhole. I must have been two years old that time. And to keep me quiet, my mother would make me chew a lollipop."
Shortly before the war ended, Sison's family returned to their house in Manila. She remembered her father's law books that her parents would painstakingly use to cover the stairs leading to the second floor of their home.
"They would place the books on the stairs para hindi mayanig pag may bomba. Tapos, lahat ng salamin dinidikitan nila ng diyaryo na may almirol para hindi rin mayanig at mabasag [so the bombs will not shake the stairs. They stick newspapers with starch to glass surfaces so the glass won't shatter and break].
Sison said she has no memory of Japanese soldiers killing Filipinos during the war. Her father did not get arrested. They had food, even candies. By some miracle of fate, their house in Sta. Cruz escaped the carpet-bombing of Manila toward the end of the World War II. "I really didn't see violence during the war. I just saw a lot of people running around and I kept saying, why are they running around? I saw no atrocities. Maybe, that's why I did not grow up with hate."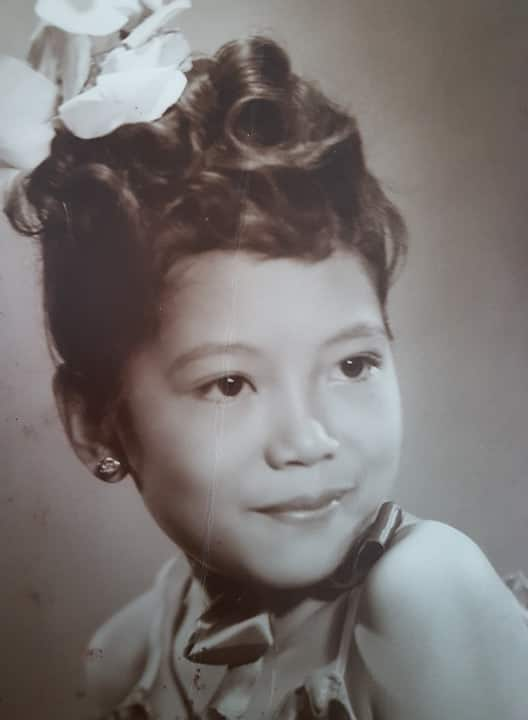 ADVENTURE
Sison spent her elementary years at the Bonifacio Elementary School, which was walking distance from their house. From a public school, she went to a parochial school, where she took her first communion at age eight. "When I reached Grade Four, I transferred to the Assumption Convent and studied there until I finished high school."
Raised by the nuns, Sison chose to go to the University of the Philippines for her college education.
"I wanted adventure. In a convent school, you can predict what will happen. Mondays, you go to confession until you have nothing to confess. It's quite boring. The nuns allowed me. They saw me as no trouble because I was obedient. My father said yes on condition that I take up pre-law," Sison said.
She added that she really wanted to take up Speech and Drama, but agreed to her father's condition so she could enter U.P. There, her classmates included Heidi Yorac, Bobby Malay, and Jose Ma. 'Joma' Sison, future founder of the Communist Party of the Philippines (CPP).
"He (Joma) was my classmate. I was always asked if I was related to him. He was not so intelligent. I don't remember him answering in class. He did not impress me as someone who would affect the life of the Filipino for 50 years," Sison opined.
In 1957, Sison took up Pre-Law and two years later, she moved to her chosen course. "My parents were in Europe then and so I wrote them, saying: 'Dear Dad, by the time you read this letter, I have already transferred to Speech and Drama.' I'm a happy person. I'd run to my radio class at the top floor of the Engineering Building in my stiletto shoes," she recalled.
From 1962 to 1964, Sison earned her Master of Arts in Radio, TV, and Film degree from the Northwestern University in the United States.
BANNED
Sison may be a familiar name to fans of '70s TV variety shows like "Tayo'y Maghapi-hapi," "Student Canteen," "Seeing Stars with Joe Quirino," and the prime time RPN9 soap drama "Flordeluna" that launched the careers of movie stars Janice de Belen and Herbert Bautista.
But it's hard to look up Sison's directorial work in the internet, not even in the IMDb—an online receptacle of data for almost all films and television programs in the Philippines and the world.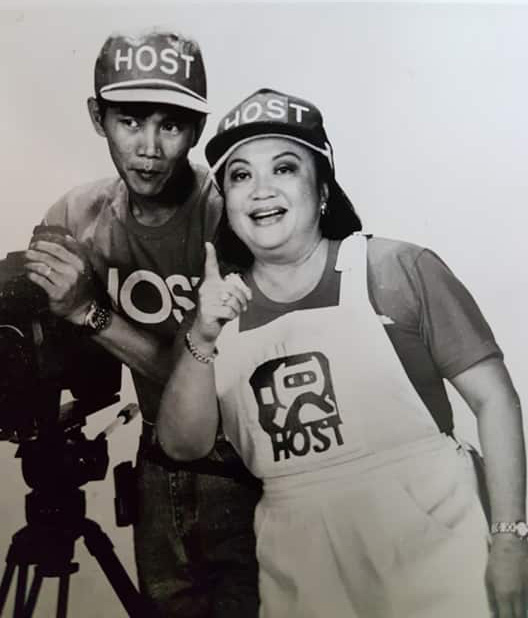 It's probably because of politics. "Na-ban ako sa TV shortly after the entry of the new administration in 1986. Ang bulong-bulungan sa industry, hindi na raw ako pababalikin [Rumors had it that I will not be allowed to return].
Sison was associated with the previous administration. "During Martial Law, I did not see anything wrong happening. Artists came on time. They memorized their lines because they had to get home before midnight to beat the curfew. I was the only one who had a permit to stay to edit. One time, Victor Wood, the singer-actor offered a ride to some of the staff. I warned him about the curfew but he wouldn't listen. So, the next day, nandun sila sa gitna ng initan sa Camp Crame, nagtatabas ng damo [they were all there, under the heat of the sun, cutting grass in Camp Crame]."
By her own recollection, Sison started her television career in Channel 11, a station under the Elizalde-owned Manila Broadcasting Company (MBC).
"It was 1965, I was 25, married, and had three children, one boy and two girls. I was untouchable in Channel 11, where my father was vice-president. Nobody dared to touch me because they'd lose their jobs. I was the only director who never attended parties of producers and stars. I didn't drink. I never saw the baho of entertainment [showbiz excesses]," she said.
She added that in the course of her work as director, she discovered Nora Aunor before the Bicolana songbird became a superstar.
Recounted Sison: "I discovered Nora Aunor. I told my producer that the girl they always asked back had a good singing voice. Magaling siya kumanta pero wala naman sa tiyempo [She sang well but had no timing]. So I asked Romy San Mateo, our vocal coach, to teach Nora timing. After our show "Tayo'y Maghapi-Hapi," they would both go to Studio 10 of the network, where there was grand piano. They would practice until she perfected her timing."
Sison said her focus was to be a good director, to mind the ratings, and to keep the producers happy. "I had seven shows. If my audience was happy, I was happy."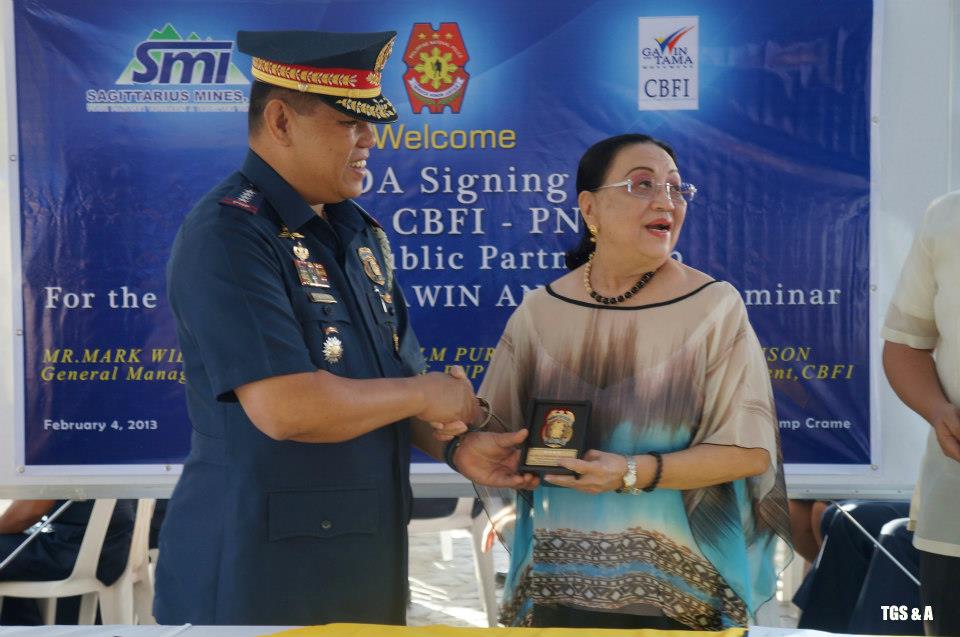 'GAWIN ANG TAMA'
But the EDSA February Revolution and the rise of the first Aquino administration left Sison without a job.
"Because I was good, nakainggitan ako. Pag nainggit, wala ka na. So, sige, marami pa naman e [They envied me. And once envy is there, all is lost. So I didn't mind, I had other options].
Her next job, one that she held for the next 36 years was with the military. She mounted variety shows that she said put forth positive values.
In 1990, she put up the Character Building Foundation, Inc., a non-stock, non-profit institution that according to Sison, was primed to "create awareness that a strong positive character was the foundation of a progressive nation."
Said Sison: "My expertise is communication. I'm teaching soldiers how to retain information. If you are in the field and you're supposed to send your report to the General or maybe even the Chief of Staff, you better be very, very specific when you write your report. Remember, the decision of the upper leadership will depend on what you write. Many things will get lost if you do not know how to properly converse or write down what you feel and see on the spot. So while I teach them values, I also teach them how to communicate."
Sison elaborated that when she delivers her lectures on positive values, she does not stand before a lectern. "I walk around the room when I tell a story. I start with 'Once upon a time' and the listeners become children. So, they don't leave me. I am practically blind but I have very good ears. In my class I have very few rules: No cellphones. No talking to each other. I finish a four and a half-hour lecture, without anybody leaving or sleeping."
Twelve years later, Sison raised the ante of her teaching a notch higher. In 2002, she expanded her foundation to the "Gawin Ang Tama" (GAT) or Do What's Right movement, "to put hope back in people."
She reaches out to common folk through her one-hour Sunday show aired over radio station DWIZ.
Sison believes that media is a leader among the many sectors of society and has redefined the word "bayani" [hero] to include "ordinary people who make the best of their lives through positive values."
Her eyes light up as she imagines herself teaching "Gawin ang Tama" outside of the confines of the military institution. "I spent more than three decades of my life in the military. So, I want to go outside, to do this outside. Maybe do it in school, you know? Do it in agencies of government. Did you know I once presented this concept to the Department of Education?"