SUBIC BAY FREEPORT — Tourism-related businesses are coming back to life in this Freeport and are transitioning to the "new normal" after a long hiatus since March when the enhanced community quarantine (ECQ) was imposed in Luzon to stem the spread of the new coronavirus disease (COVID-19).
Restaurants and food outlets are leading the way in rejuvenating the tourism scene here by opening their doors to the public, first with essential delivery service to clients, and lately with the much-awaited dine-in convenience, said Subic Bay Metropolitan Authority (SBMA) chairman and administrator Wilma T. Eisma.
"It's a painful struggle bringing businesses back to life, especially when we know that Covid-19 has not really gone away, but the economy should reopen lest we find ourselves in a more unsustainable position," Eisma said.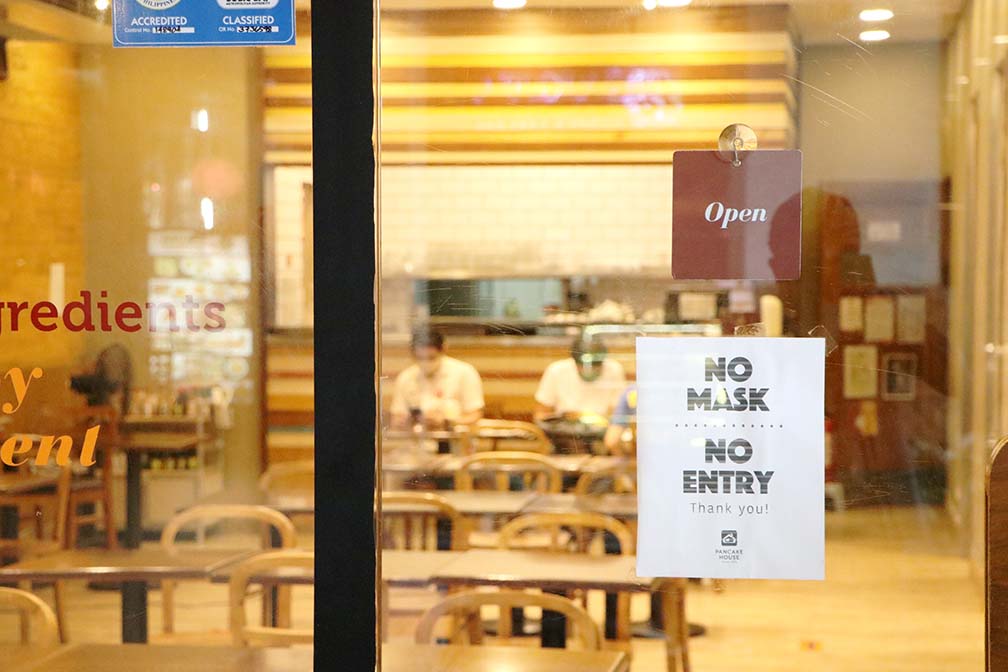 She added that restaurants and other dine-in food outlets here are now allowed to open up to 75% of their capacity since Jul. 21 under DTI Memorandum Circular 20-39, but the SBMA insists on safety protocols like social distancing, disinfection, thermal scans, as well as wearing of mask among patrons.
"These are things that may be inconvenient, but which businesses and other stakeholders here have to abide with. We have to adopt certain measures to protect ourselves and our community, and to continue living. That's the new normal in Subic," Eisma said.
The SBMA Business and Investment Group said it has allowed 44 restaurants and food outlets to offer dine-in services at 30% of their capacity since Subic eased down to general community quarantine (GCQ) in Jun. 1, and then to 50% when restrictions were further relaxed under modified GCQ a month after.
Now, these establishments find that transiting to the new normal also required them to work their way up in attracting customers. And that included setting up foot baths, thermal scanners, and alcohol dispensers for the public.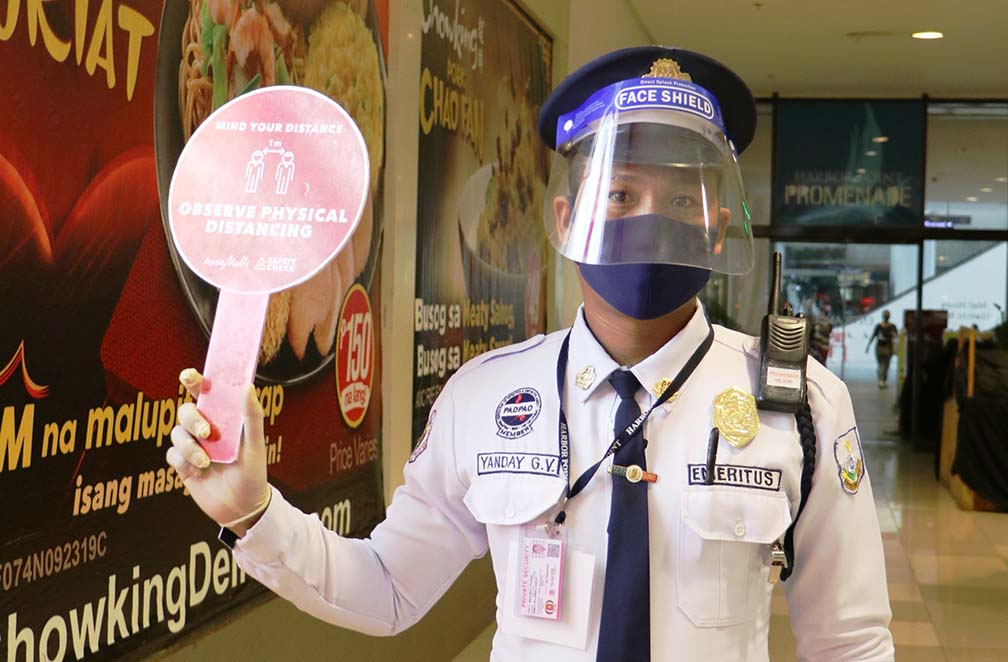 S&R Pizza manager Dennis Marasigan recalled that during the first time they opened their outlet under GCQ, it was only for take-outs and deliveries, with only 30% of their full workforce able to work.
"When the Subic Bay Freeport shifted to MGCQ, we started accepting dine-in customers, but we have to implement stricter safety protocols to ensure that they will have a safer dine-in experience," he added.
Right now, Marasigan said, tables at the S&R outlet at the Harbor Point Ayala Mall here have X markings to tell customers where not to sit. And while customers can enjoy eating in groups, they still can't be seated face-to-face.
Elsewhere in the Freeport, Rali's Restaurant and Magic Lagoon Bistro also have to observe health protocols, even when al fresco dining areas like them do not have the "3 C's" where Covid-19 is said to spread more easily: confined space, crowded place, and close-contact setting.
At Rali's, registration for contact-tracing, which is required in all dine-in establishments in Subic, is also done digitally to further ensure customer protection, said owner-chef Rubelh Peralta. Placing orders, as well as paying, can also be done online here.
However, while restaurants, retail shops, and hotels are coming back on track, Subic's iconic tourism attraction Zoobic Safari theme park is still awaiting advisory to open up.
Zoobic chief operating officer May Gamir said that the popular animal theme park here had recently introduced a buy-one, take-one promo for admission tickets with no expiry in order to raise funds needed in feeding the animals and maintaining the park.
Each ticket will admit two people for the price of one and valid for any day in the future when the theme park re-opens beyond the quarantine and under the "new normal."