What is the best alternative to classroom learning now that the country is faced with the challenge of restarting school in the face of the rampant COVID 19 pandemic?
The Department of Education has proposed two main approaches: Blended Learning that allows for "a combination of face-to-face, online, and modular learning delivery" and Distance Learning which is "delivered through online platforms, through educational programs on television and radio, and in printed modules that go to the homes of students."
As expected, some teachers in the provinces have expressed their reservations, saying more time and resources are needed for them to adjust. They may not be prepared to handle the new systems.
Another problem is the lack of access to a stable internet connection, if it is available at all. Likewise wary are families who are reeling financially from the pandemic; requiring children to have online classes would be an extra burden.
Assuming internet connectivity is there, the bigger challenge is content, and the method to be used in delivering it. There are concerns about the quality and accuracy of the learning modules to be used, and the effectivity of the implementation process.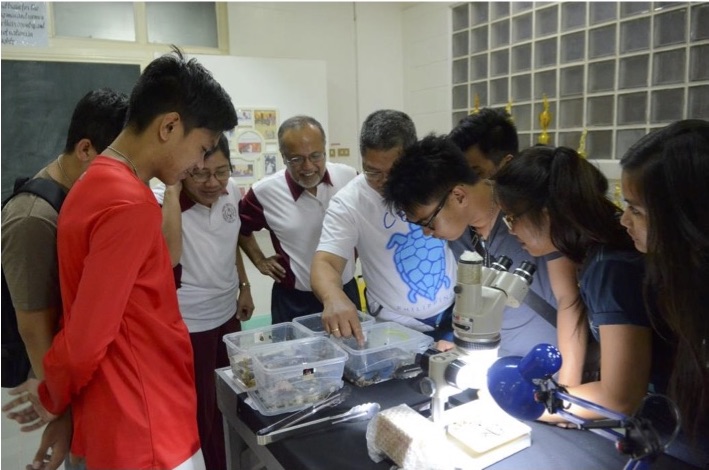 Fortunately, DepEd is all out to make alternative learning a success. They are working tirelessly to meet their targets and prove critics wrong.
In this light, it might be useful to revisit the innovative Dynamic Learning Program (DLP) developed by Dr. Christoper Bernido and Dr. Ma. Victoria Carpio Bernido as early as 1999, for which they were honored with the Ramon Magsaysay Award.
The husband and wife team, both UP professors and physicists, created a stir in the small port town of Janga, Bohol when they conducted a social experiment—using activity modules that they developed to teach 500 students of a small barrio school known as the Central Visayan Institute Foundation.
The successful DLP experiment was later exported to other schools in Bohol, paving the way for many students in the province to pass entrance exams in well-known universities and be among the top students nationwide.
The innovative DLP method promotes independent learning in students to improve their academic performance especially in the fields of science, technology, engineering and mathematics or STEM.
It is designed to bypass the lack of qualified teachers, lack of equipment and lack of textbooks, making it cost effective. It only uses 30% or about 15 minutes of the class spent on lectures while 70% of the time is devoted to student-driven activities that seek to achieve clear learning targets.
A complex task given to students can be divided into smaller tasks or activities. A smaller task can still be divided further into easier steps so each can become simpler and doable even without teacher intervention or a prior lecture. By the end of the school year, the students shall have answered 6,000 questions in science, math, economics, history, and other subjects.
The Bernidos' Dynamic Learning Program is recognized in 150 public high schools in Bohol, and in the provinces of Cagayan de Oro, Negros Oriental, and Basilan. It has now reached more schools in other provinces as part of the PLDT/Smart Communications education outreach program.
The DLP system is compliant with the K-12 curriculum of the Department of Education and has been adopted by over 1,000 public and private schools in the country. It is being considered for use by schools in Singapore and Vietnam.
The Bernidos DLP is most relevant today in the midst of the pandemic. It is not dependent on the internet or broadcast platforms, and is unhampered by issues such as whether or not teachers, parents, and students are ready to use online or blended learning.
This DLP is not dependent on the internet. It has a series of modules that students can learn on their own. They are more attentive and focused on the tasks they have to accomplish. This way, students have been shown to learn more. Learning becomes more internalized and meaningful. It can be a useful program to complement the DepEd efforts.
In 2010, Dr. Christopher Bernido and Dr. Ma. Victoria Carpio Bernido won the Ramon Magsaysay Award, Asia's Premier Prize, for their "their purposeful commitment to both science and nation; ensuring innovative, low cost, and effective basic education even under Philippine conditions of great scarcity and daunting poverty."
Interested parties can visit the CVIF DLP Facebook page for more details about the program.