In the olden days, human settlements were built along water tributaries. However, with the invention of technologies in transportation and of industries, among others, human settlements evolved.
Civilization and complex human settlements, such as urban areas, cities, regions, metropolitan and megapolitan areas rose, resulting in complicated problems—urban sprawl, displacement of other settlements, environmental degradation, etc., said Dr. Hussein Lidasan, Dean of the University of the Philippines-School of Urban and Regional Planning (UP-SURP).
Planning became inevitable and land utilization had to be properly planned and managed, hence land use was coined, Lidasan said during the recent launching of the DOST-Planades Settlement Model Training Module through a webinar.
With this backdrop and with the need to develop growth areas in many parts of the Philippines, the Planning and Development Research Foundation Inc. (Planades), the research arm of UP-SURP, developed the DOST-Planades Settlement Model Training Module.
Dr. Enrico C. Paringit, executive director of DOST-Philippine Council for Industry, Energy and Emerging Technology Research and Development (PCIEERD), said the launching of the training module "marked a significant step toward responding to the challenges of urban and settlements growth that we face in our country."
The online or remote learning course was implemented last August with an estimated number of 320 participants from local government units (LGUs) and national government agencies.
NEW GROWTH AREAS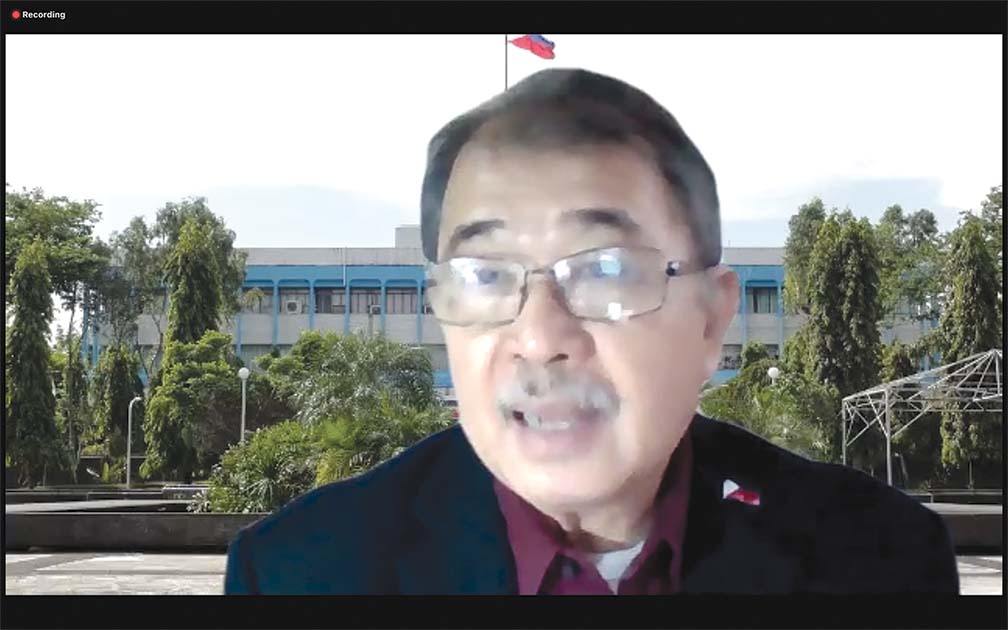 Science Secretary Fortunato T. de la Peña said during the webinar that the DOST-Planades Settlement Model Training Module was created to deal with two concerns—developing project settlements in new growth areas in the country and estimating the corresponding housing requirements in identified growth areas.
De la Peña said the project is expected to come up with four outputs. These are: a settlement development model for new growth areas in the country; an estimation of projected housing requirements in the new growth areas; adoption of a model by a pilot LGU in its Comprehensive Land Use and Comprehensive Development Plan; and a training module on the use of the settlements development model.
De la Peña said Planades has identified nine drivers of growth that would affect development.
These are: Internal Revenue Allotment; average family income; government expenditure; resilience to flood hazards; presence of ecozones; proximity to airport/seaport; groundwater allocation; proximity to road network; and within developable areas (outside protected areas).
20 FUTURE GROWTH PROVINCES
He said the research team has identified top 20 future growth provinces—Cebu; Cavite, Bulacan, Negros Occidental, Laguna, Pangasinan, Rizal, Davao del Sur, Batangas, Pampanga, Iloilo, Nueva Ecija, Quezon, Leyte, Zamboanga del Sur, Camarines Sur, Isabela , South Cotabato, Misamis Oriental and Negros Oriental.
During the webinar discussion, it was said that Benguet province is included among future growth areas. Palawan was also invited.
De la Peña expressed hope that the local urban planners can maximize the use of the DOST-Planades Settlement Model "so that we can have a data-driven, science-backed development in the regions."
Having projected the top 20 future growth areas at the national level, "it has a potential to identify future growth areas within regions and provinces," he said.
The Science chief also said the training module also offers the following recommendations in five key sectors, namely: regional planning, economic, environment, transport, infrastructure, and disaster resilience.
8 MODULES
The online training has eight modules, said Environmental Planner Carmeli Marie C. Chaves, the project's team leader who discussed the contents of the program during the webinar.
The entire course is composed of eight modules. These include: Model Structure, Results and Application; Drivers of Urban growth; Geographic Information System and Spatial Analysis; Land Use Change Detection; Land Use/Land Cover Simulation; Projecting Housing Demand; Financial Requirements for Housing; and Applications of the Settlements Model in Planning.
The lectures consume a total of 20 hours spread in 16 days of sessions from Aug. 11 to 28.
Chaves said the training could be held again for other target areas in the future.
USEFUL TOOL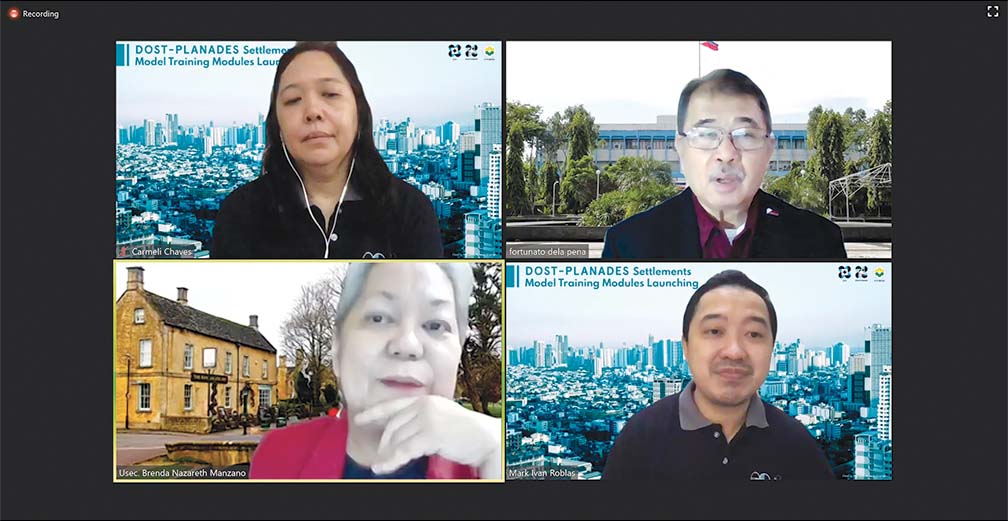 DOST Undersecretary for Regional Operations Brenda Nazareth-Manzano said during the same webinar that the DOST-Planades training being a project supported by DOST "is a testament that DOST truly enables the growth of all the regions in our country, as each has specialized strengths, successful industries and rich resources."
"We deem it vital that every region here in the Philippines will be heard and be visible, creating more opportunities and making progress more inclusive. That is why DOST has been supporting the implementation of numerous high-impact R&D projects and programs on health, agriculture, industry, energy, and emerging technologies," she added.
These game-changing projects and programs are funded through DOST's sectoral planning councils—Philippine Council for Health Research and Development, Philippine Council for Agriculture, Aquatic and Natural Resources Research and Development, and PCIEERD.
Each council has its own consortium in each region in the country to support and arm their local researchers through the DOST Regional Capability Program.
They provide funding, skilled and competent members, technical training programs, seminars and conferences, a visiting professorship program, and a graduate degree scholarship.
Regional R&D consortia are essential to the growth of the country because through them, research funds are dispersed for the specific needs of the people.
"This initiative puts to light the importance of collaboration and also ensures that the resources in the regions are utilized well," Nazareth-Manzano explained.
She noted that in the DOST call for R&D proposals this year, a total of 795 research proposals were received from 181 institutions all over the country.
"This is a clear indicator of the expanding and improving R&D capability in the regions," she said.
Nazareth-Manzano added that for the DOST, the Planades project is "special" because "it can truly impact all the regions in the country in their new growth areas."
"An improved land use and plans for housing and infrastructure development directly improves the lives of Filipinos as they won't live inconveniently in unplanned settlements growth, urban sprawl and mismatch of location and number housing projects," she said.
For his part, Lidasan highlighted the importance of science and technologies in human settlement planning, including the support industries.
"Perhaps this was how DOST envisioned this study. To ensure that future human settlements will capitalize on how such science and technologies can aptly and responsively respond to the challenges and meet the challenges of development," he said.
BALANCED URBAN INFRA, LAND DEV'T
Paringit said, "It is our hope that, through this project, our aim of a balanced urban infrastructure and land development will be realized in no time soon."
As leader and partner in enabling innovations, PCIEERD believes that the DOST-PLANADES training module "is an essential tool for local government planners who would like to come up with a data-driven, science-based plan for their development," he said. "This training module will be helpful in their journey toward sustainable growth in the regions."
He added: "We are looking forward that the remote learning course on settlements development model introduced today will help you refine the preparation of your respective local development plans," referring to participants from local government units.
Paringit said that they hope that "the remote learning course on settlements development model introduced today will help refine the preparation of respective local development plans" at the local government level.
Paringit noted that DOST-PCIEERD believes that through the application of the human settlement model with the use of data and technology, the culture of planning will be nurtured in every Filipino.
"We believe that when settlements are well planned and located in suitable areas, people will have access to better housing, income and livelihood, efficient utilities, accessible transportation and the like," he said.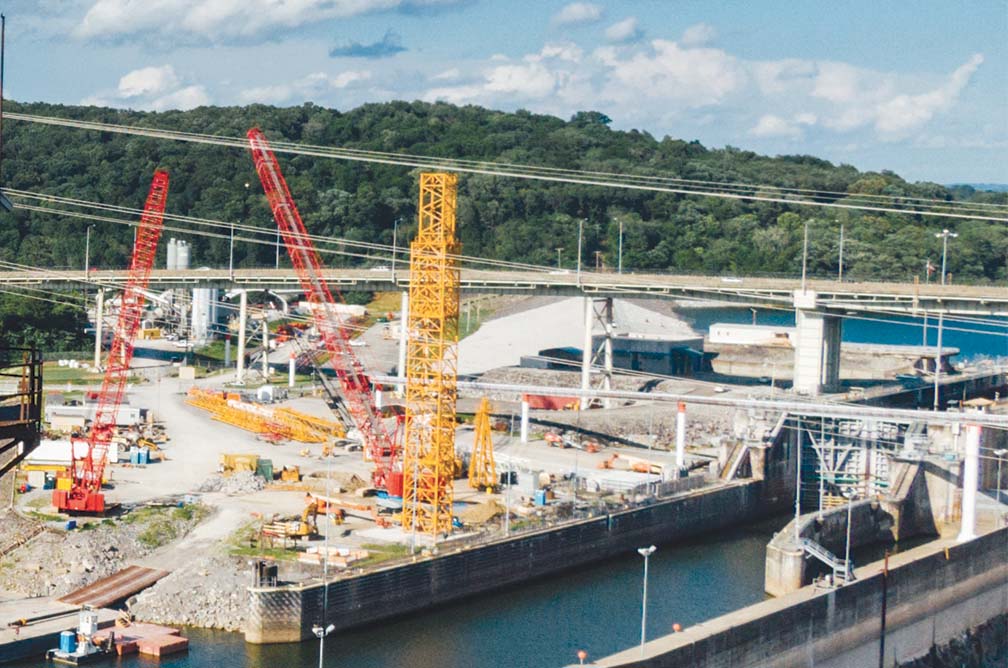 Paringit said PCIEERD continues to support research and development for the realization of urban development.
The DOST council is determined to put forward more technological in-novations, such as smart city initiatives on transport, environmental protection, critical infrastructure monitoring, disaster risk reduction and more—for these products of research and development are solutions and opportunities for a sustainable urban development, Paringit explained.