Filipino smokers are turning to electronic cigarettes, heat-not-burn (HNB) or heated tobacco products (HTPs) and other novel smoke-free products as a way to find better alternatives to combustible cigarettes.
Demand for these products grew out of smokers' desire to try better options to smoking which is known to cause various illnesses, according to Clarisse Virgino, the Philippine representative to the Coalition of Asia Pacific Tobacco Harm Reduction Advocates (CAPHRA).
E-cigarettes have been available in the Philippines for more than a decade now, while HTPs were formally introduced by Philip Morris International (PMI) this year, with the opening of several IQOS stores in Metro Manila.
The government tried to ban the use of e-cigarettes, HTPs and other smoke-free alternatives last year, but thanks to the efforts of tobacco harm reduction advocates such as CAPHRA who actively discussed with members of the Senate and the House of Representatives the benefits of smoke-free alternatives, laws were passed to allow and regulate these products.
However, Joey Dulay, president of the Philippine E-Cigarette Industry Association (PECIA), said there is a prevailing negative perception against smoke-free products that discourages more smokers from switching to better alternatives. The Philippines has one of the lowest smoking cessation rates of 4% in the world, mainly because of the "quit-or-die" approach prescribed by the World Health Organization (WHO).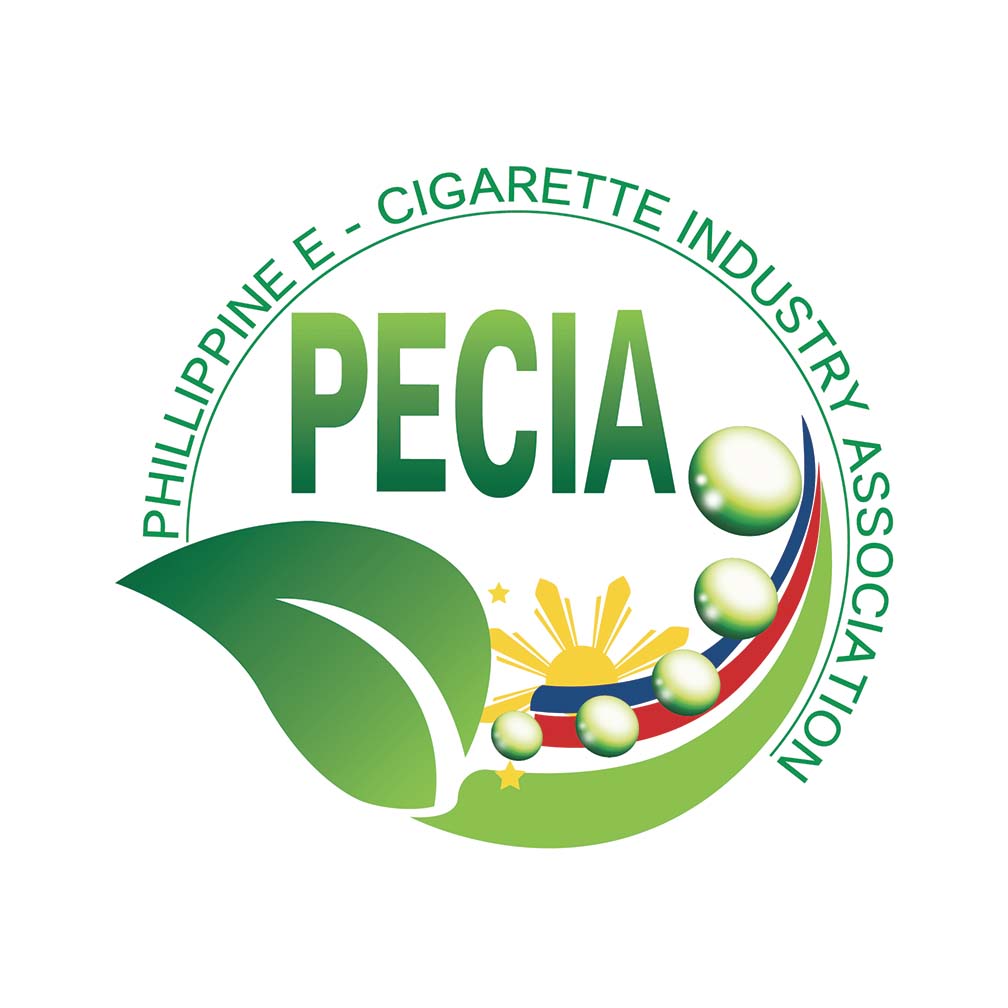 According to the WHO, smoking combustible cigarettes remains the single greatest preventable cause of death in the world as it kills more than 8 million people every year. Around 80% of the 1.1 billion smokers in the world live in low middle income countries (LMICs) like the Philippines.
Peter Paul Dator, president of consumer group Vapers PH, said the WHO continues to insist on the quit-or-die approach "which we all know is ineffective against smoking as WHO's own data show that there are still 1.1 billion smokers globally, resulting in 8-million deaths due to smoking-related illnesses annually."
Data from the Department of Health (DOH) and the Philippines Statistics Authority (PSA) show that the 15.9 million smokers in the country represented 23.8% of Filipino adults as of 2015. Of these smokers, 12 million or 76% were interested or planned to quit smoking tobacco, but only a few were able to do so.
The smoking rate among Filipino women (5.8%) was among the highest in Southeast Asia. The average age of smoking initiation among Filipino daily smokers was 17.8 years according to The Tobacco Control Atlas: Asean region.
Nearly 88,000 Filipinos die from smoking-related diseases every year, according to DOH. Healthcare expenditures and lost income due to smoking-related sickness and premature death were estimated at P188 billion ($4 billion) yearly. These figures only cover four of more than 40 smoking-related diseases such as lung cancer, chronic obstructive pulmonary disease, heart disease and stroke.
"Unfortunately, the Philippines has a very low 4% smoking cessation rate. This dismal smoking quit rate indicates the ineffectiveness of currently approved smoking cessation strategies in the country such as 'quitting cold turkey,' counseling, and nicotine replacement therapy," said Dator.
Dulay warned that if the 15.9 million Filipinos who currently smoke do not quit, they will at some point get sick and die prematurely. "They should be encouraged to switch to better alternatives such as e-cigarettes," said Dulay, adding that only 5% of the smoking population in the Philippines have switched to e-cigarettes so far.
Various estimates placed the number of vapers and other users of smoke-free products in the Philippines between 200,000 and 1 million. Euromonitor, a market research firm, estimated that as of 2018, there were 226,700 users of e-cigarettes and HTPs in the Philippines.
Valenzuela 1st District Rep. Wes Gatchalian, who filed a bill to regulate these products, said there were 800,000 users of e-cigarettes, HTPs and other smoke-free products, representing less than 1% of the Philippine population.
PECIA, the country's largest vaping industry group composed of e-liquid manufacturers, hardware manufacturers, importers and exporters as well as vape shop owners, said about 98% of alternative tobacco products are locally-made. Majority of imports are vaping and e-cigarette devices from China.
There are more than 800 vaping stores in the Philippines and most of them are "backyard stores," according to Gatchalian who filed a bill restricting the use of these innovative products to those aged 18 years old and above. The proposal aims to regulate, and not ban, the sale of these products, according to the congressman.
PECIA said e-cigarettes and HTPs can play an important role to provide a better choice for those who wish to switch from smoking regular tobacco. This is supported by data from the European Commission which found that 61% of those who start using e-cigarettes do it to stop smoking.
E-cigarettes and HTPs are also effective in making smokers switch because these electronic products mimic the rituals associated with traditional cigarettes.  The UK's National Institute for Health Research (NIHR) said in a February 2019 clinical trial that e-cigarette was twice as effective as nicotine replacement treatments such as patches and gum at helping smokers quit.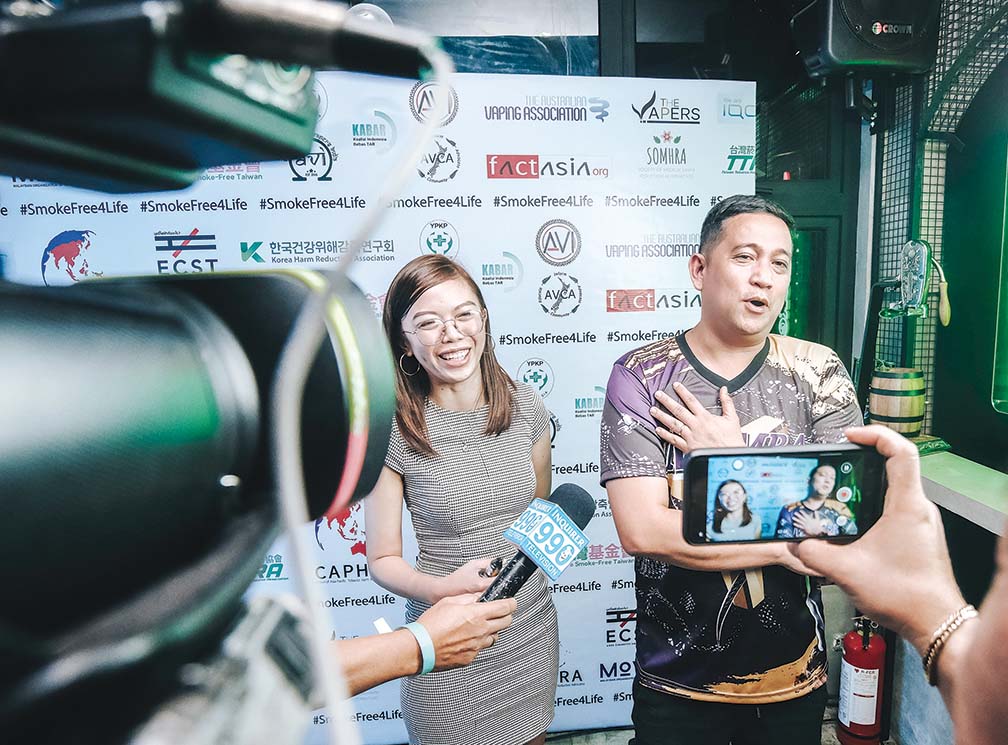 Despite the clear differences between smoke-free products and combustible cigarettes, they are put in the same category by two laws—Republic Act No. 11346 or the Tobacco Tax Reform and RA 11467, which increased taxes on excisable cigarettes, e-cigarettes, vapor products, HTPs and alcoholic drinks beginning 2020.
E-cigarettes, vapor products and HTPs are now taxable, which means they are allowed to be consumed in the Philippines, subject to strict regulations that are nearly the same as those for conventional cigarettes. The sale of heated tobacco and vaping products to minors or those with ages 21 years and below as well as non-smokers is prohibited.
RA 11346 introduced excise taxes on e-cigarettes, vapor products and HTPs, while RA 11467 increased the taxes on these products and set the rate of increase in the coming years. The latter also reinforced the authority of the Philippine Food and Drug Administration over e-cigarettes, vapor products and HTPs.
With the growing popularity of e-cigarettes or vapes, HTPs and other electronic nicotine delivery systems (ENDS), Congress plans to pass more measures to regulate their sale and consumption.
In August 2020, the House of Representatives Committee of Trade and Industry approved a bill regulating the manufacture, sale and distribution of vapes, e-cigarettes and other electronic nicotine and non-nicotine delivery systems to curb the sale of these devices to minors.
Public health experts said such measures should distinguish smoke-free products from traditional cigarettes. Unlike combustible cigarettes which are being linked to 20,000 deaths a day globally, smoke-free alternatives do not produce smoke as they deliver nicotine by heating, and not burning tobacco. Scientific studies have shown that it is the combustion or the burning of tobacco, and the release and inhalation of smoke that causes diseases.
Dulay said most developed countries are actively using e-cigarettes to help their citizens quit smoking. E-cigarettes can deliver the nicotine smokers crave less the carcinogenic toxins resulting from smoking cigarettes, he said.
Vapers PH also called on the government to adopt a reasonable, risk-proportionate and realistic regulatory framework for e-cigarettes to help reduce serious sickness and premature death among millions of cigarette smokers in the Philippines.
"We all know that the combustion in cigarettes is what is harmful to the health of smokers. To help the 16 million Filipino smokers quit smoking or switch to better alternatives, the regulation of e-cigarettes and other smoke-free alternatives should not be more restrictive than that of combustible cigarettes. We call on the government to follow the lead of other countries that have looked at the evidence for e-cigarettes with an open mind and made decisions that are helping reduce smoking," said Dator.