In a collaborative bid to accelerate the Filipino smallholder farmers' and the broader agriculture sector's inclusion in the digital economy amidst the new normal, Southeast Asia's super app, Grab, through its leading e-wallet GrabPay, announced its major team-up with the Department of Trade & Industry (DTI) -Region 2 and fast-growing digital farm-to-table platform, Mayani.
With the transport of fresh produce being a key challenge throughout the pandemic, farming communities and agripreneurs across the Philippines' Cagayan Valley Region were left unable to market and sell their fresh produce to a wider customer base, causing its oversupply in a region considered as the "food basket" of Luzon and an integral part of Metro Manila's food supply chain.
Through Tripartite Partnership Memorandum of Understanding, GrabPay, DTI Region 2, and Mayani will work together to promote a safe, seamless, and cashless farm-to-table e-commerce experience to more Filipinos and help boost rural incomes among thousands of farmers, farming communities, and agripreneurs across the Cagayan Valley Region.
"As many of our communities look towards economic recovery, it is undeniable that digitalization and cashless payments adoption will remain key for micro-entrepreneurs and small businesses to thrive and be more resilient. Our partnership with DTI Region 2 and Mayani is a shining beacon of how GrabPay can help farmers and farming communities recover from the crisis, and grow sustainably," said Jonny Bates, Head of GrabPay Philippines.
Mayani will spearhead the consolidation and activation of a whole range of produce from 4,761 smallholder farmers and 501 agri-MSMEs in Region 2 and manage orders through its e-commerce platform with GrabPay as its digital payments solution. Likewise, GrabPay will also be providing wider market access to Mayani's farming communities through a sustained campaign on the Grab app starting Nov. 5 and users can also earn GrabRewards points whenever they use GrabPay to shop for fresh produce on Mayani's platform.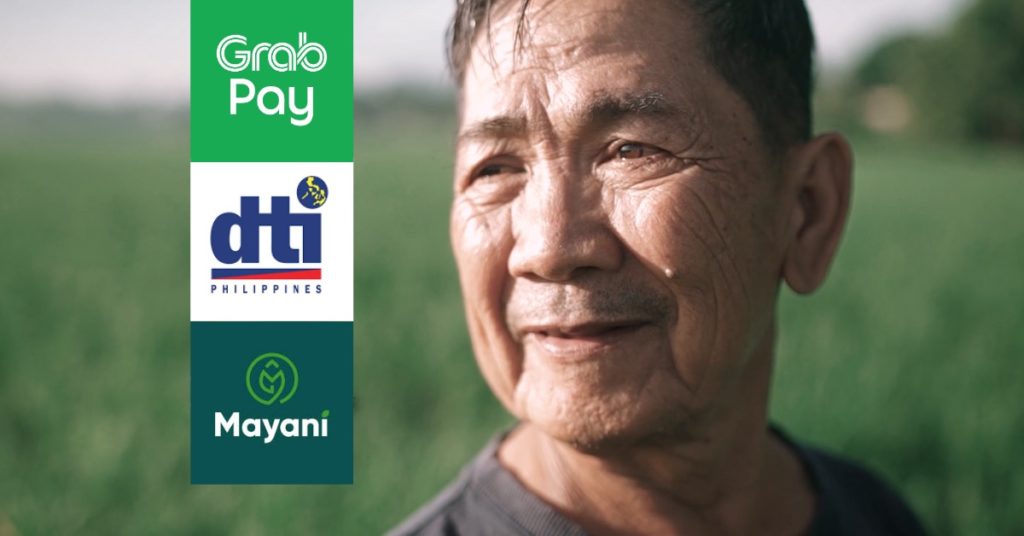 In order to ensure broad inclusivity within the farming communities, DTI Region 2 will facilitate region-wide linkage of Cagayan Valley Region's farmers cooperatives and agri-MSMEs to the Mayani platform.
"Even in these uncertain times, our mission in Mayani has stayed the same: uplift the lives of our Filipino smallholder farmers by changing how people buy their food through e-commerce," said JT Solis, Co-Founder and CEO of Mayani, who led the negotiation and structuring of the three-way partnership deal. "This top-shelf collaboration is another step in our efforts to bridge the gap between our own agro-entrepreneurs and potential customers in Metro Manila and eventually, all around the nation."
Mayani currently has 1,200 farmers connected to its platform while serving over 6,000 B2C customers and huge B2B clients such as Shell, UCC Group, Healthy Options, Cara Mia, and Amici among others.
Serving as the conduit for facilitating private sector relations with farmer cooperatives, DTI Region 2 will continue to provide the necessary support for tech-enabled, multi-stakeholder initiatives in agro-entrepreneurship. "Creating better access to quality produce from all around the country continues to be our priority, and we hope to expand our service by replicating the partnership we've established here in more areas," said Leah Pulido Ocampo, DTI Region 2, Regional Director.
Contact:
Jayne Louis Orlina, Merchant Solutions Team, GrabPay Philippines Jayne.orlina@grab.com
JT Solis, Co-Founder & CEO, Mayani jt@mayani.ph
Ragel Tacazon, Senior Trade Indsustry Development Specialist, Region 2, Department of Trade & Industry. RagelTacazon@dti.gov.ph