Leona Florentino had a very brief life. She just lived for 35 years, and had written only a handful of poems. However, during her lifetime (1849-1884), writings by a woman were never heard of.
Born to a family of prominence and wealth in Vigan City, Ilocos Sur on the 19th of April in 1849, Florentino was the first Filipina who wrote poetry in the Philippines, composing her first poem at age 10.
She did not receive any college education because the women were prohibited to study during her time. Her mother, Isabel Florentina, tutored her when she was just a child and a priest—Rev. Evaristo Abaya, curate priest of Vigan—later taught her to speak and write in Spanish.
Marriage came early to Florentino at the instigation of her father Marcelino Pichay Florentino, then the wealthiest man in Vigan (known as Ciudad Fernandina before). At the age of 14, she was wed to politician Elias Llanes de los Reyes, who was the alcalde mayor of Vigan at that time.
INTERNATIONAL RECOGNITION
Florentino wrote bilingually in Spanish and Ilocano and was the first Filipina to publish her work in Europe and the United States.
As mentioned in the book, "A Brief History of Iloko Literature" by Leopoldo A. Yabes, her poetry can be found in the public libraries of Paris, London, Madrid, and in our own National Library.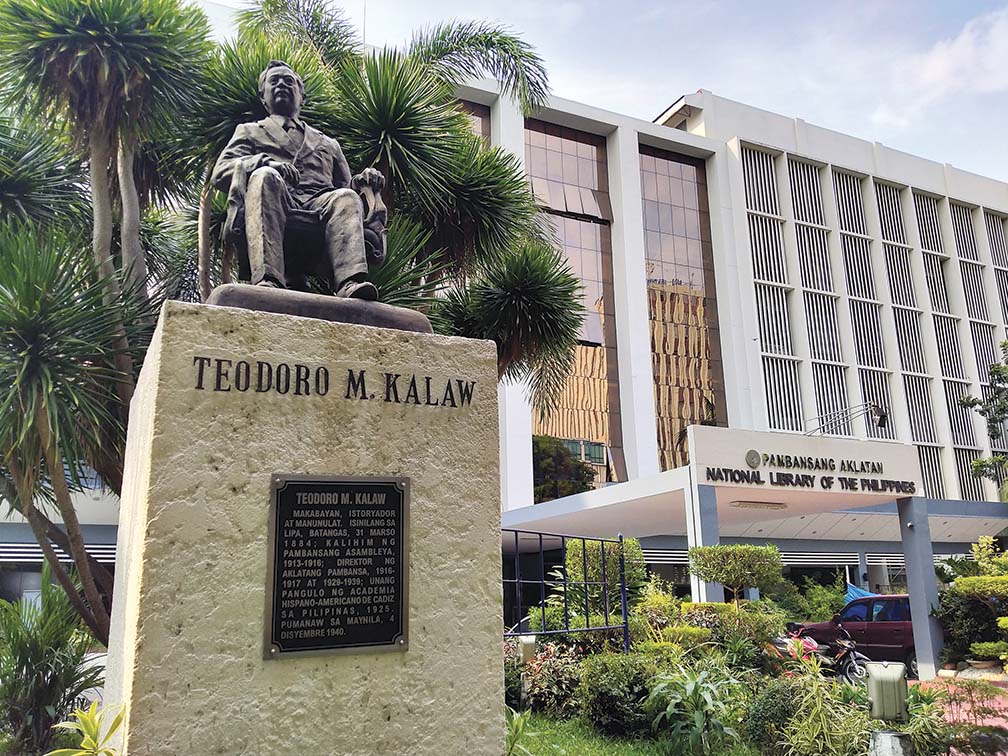 Her 22 poems were presented posthumously at the Exposicion General de Filipinas in Madrid in 1887, some three years after her death. It was presented again at the International Exposicion in Paris in 1889 and at the St. Louis International Exposition in Missouri in 1904.
Florentino is recognized as the "Mother of Feminist Literature" in the Philippines. Because of her skillful way of delivering her verses, she was considered the "bridge" from oral tradition to written poetry. Her works were excellently lyrical and she recited them in occasions like birthday celebrations, anniversary and other events.
She would promise to write a poem to her friends or relatives and everyone would await the moment when she would express her verses publicly or secretly.
LYRICAL POEMS
Leona grew up to be adept in horseback riding and smoking cigars. Her ways were not acceptable even for her father.
She had five children, and the most notable was Isabelo de los Reyes. Beloy (son's nickname) became a well-known labor leader and public servant. It was this son who introduced her poetry to the world.
One of her most famous poems is Nalpay A Namnama ("Blasted Hope"):
What gladness and what joy
are endowed to one who is loved
for truly there is one to share
all his sufferings and his pain.
My fate is dim, my stars so low
perhaps nothing to it can compare,
for truly I do not doubt
for presently I suffer so.
For even I did love,
the beauty whom I desired
never do I fully realize
that I am worthy of her.
Shall I curse the hour
when first I saw the light of day
would it not have been better a thousand times
I had died when I was born.
Would I want to explain
but my tongue remains powerless
for now do I clearly see
to be spurned is my lot.
But would it be my greatest joy
to know that it is you I love,
for to you do I vow and a promise I make
it's you alone for whom I would lay my life.
Leona died at the age of 35 after she contracted tuberculosis.  This was the reason cited by her husband Elias for prohibiting her from seeing her children.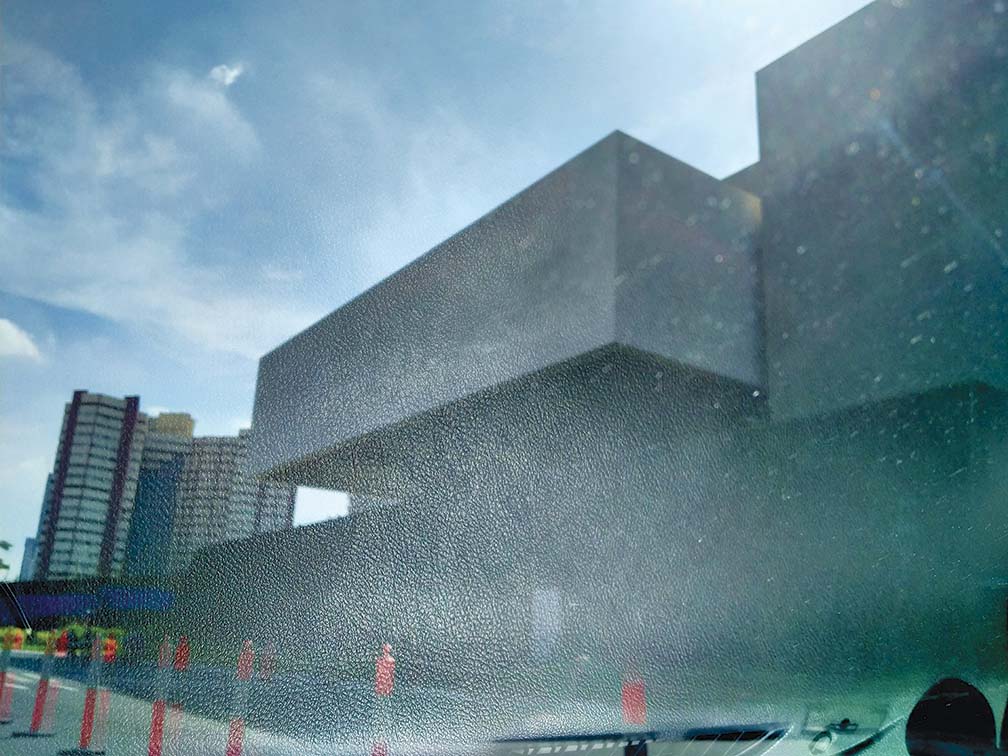 In this monologue, Leona's life story is revealed. It included some of her lyrical works as translated from Ilocano or Spanish. It was performed at the Cultural Center of the Philippines during the decade of the 90s produced by the Women's Desk headed then by Fe Buenaventura Mangahas. The late Adul de Leon performed as Leona during the first production, followed by Connie Chua.
Presently, Leona Florentino has a sculpture at the Plaza fronting the house where she lived in Vigan, Ilocos Sur.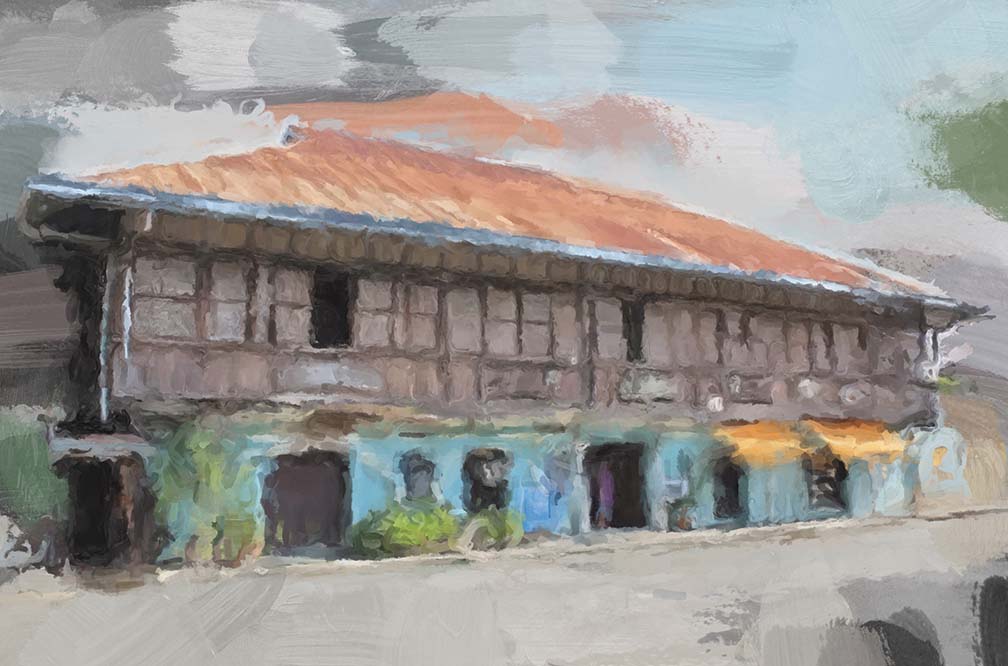 Her huge, spacious, former home in Vigan has been converted into the offices of the Provincial Tourism Center, the Vigan Heritage Commission, and the site of Casa Leona, a restaurant named in Leona Florentino's honor. —Ruth Elynia Mabanglo