The year 2020 has thrown the country into near despair – from the typhoons in December 2019 to the Taal volcano eruption in January and the onset of the COVID-19 pandemic in March.
But removed from the ensuing confusion and inadequate response as the COVID cases spiked, one organization has kept calm and rose to the occasion. Without fanfare, they reached out to those affected and provided much needed relief and assistance.
The Tzu Chi Foundation, founded by Ramon Magsaysay Awardee Shih Cheng Yen in 1966, has been helping thousands, if not millions, of people all over the world who are victims of disasters and calamities.
Tzu Chi volunteers, known for their blue and white uniforms, are usually the first to arrive and last to leave any disaster operation. They live by "four major missions"— charity, medicine, education, and humanity.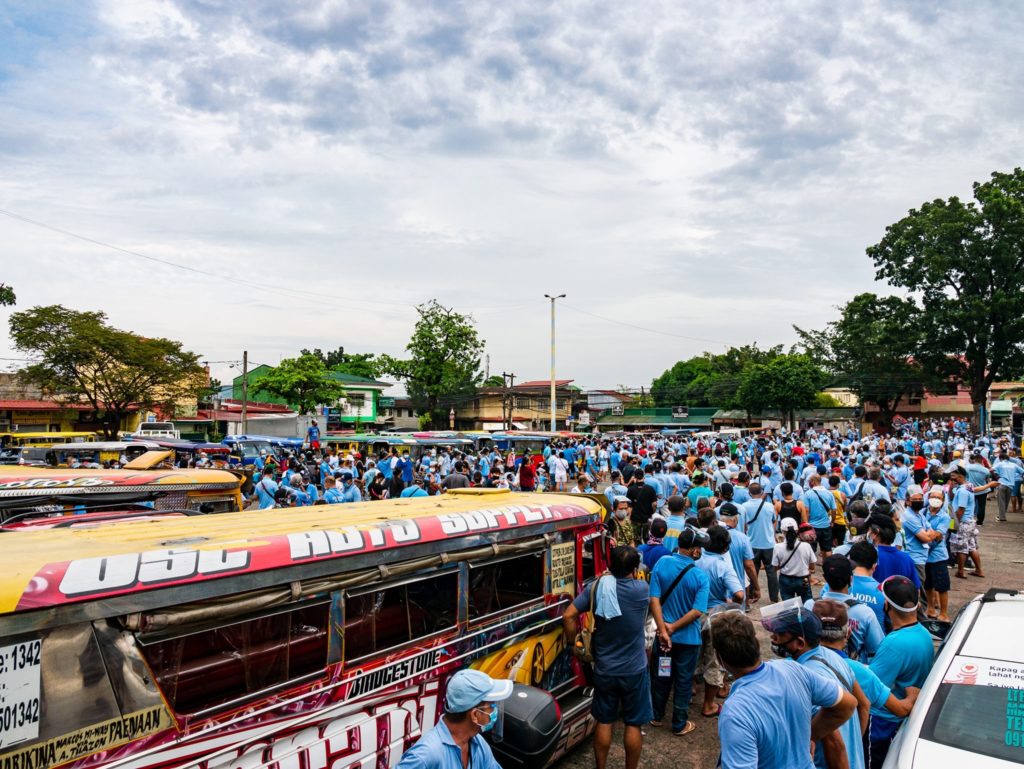 During this time of pandemic, realizing that the Philippine economy has contracted and marginalized groups are hit the hardest, their service programs were intensified.
When COVID-19 reached the country in late March, Tzu Chi volunteers, after getting the government's permission, immediately distributed rice and other basic supplies —soy sauce, vinegar, noodles, cooking oil, salt, brown sugar, bath soaps, and detergent bars —to 74,000 impoverished families while observing safety protocols.
The rice distribution has continued up to this day and Tzu Chi even distributed food-bearing seeds in the rural areas.
Despite the challenges that Tzu Chi Foundation faced, they were able to procure and distribute more than 70,000 Personal Protective Equipment to our frontliners: N95 masks, PPE gowns and clothing, goggles, surgical masks, protective shields, gloves, shoe covers, and Jingsi multipurpose folding beds.
Over 220 hospitals, health centers, COVID centers and institutions benefited from the donations.
With COVID-19, medical workers are not only exposed to a wide range of on-the-job hazards but are subjected to long working hours with very little time to properly eat their meals or even take a break.
To ensure the health of our health frontliners, Tzu Chi Philippines provided them with 6,000 packs of 5-grain powder drink. Each packet contains almost a hundred calories. Just adding hot water, it becomes a snack or even a meal on its own, replenishing the energy of healthcare workers. As our medical frontliners safeguard our health, Tzu Chi ensures that they are being taken care of as well.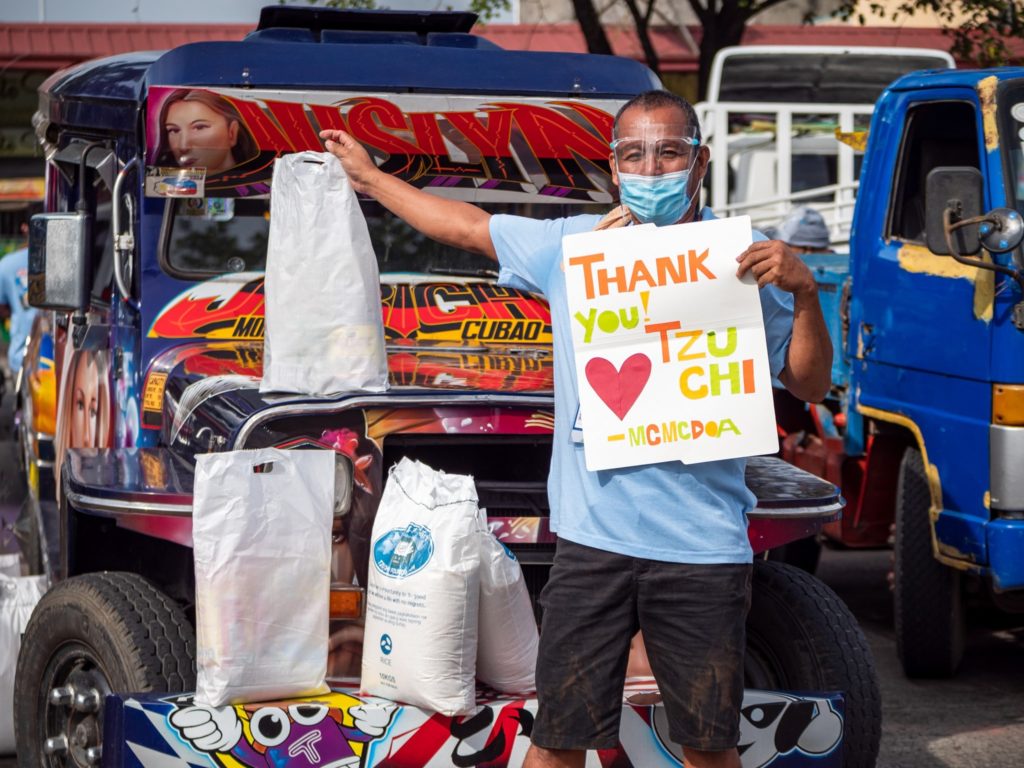 Now that the Philippines is entering its 8th month of community quarantine, increased unemployment is being felt by many, especially low income sectors like drivers who are forced to live in their jeepneys, tricycles, and pedicabs with their families because they cannot afford to pay rent.
To address this problem, Tzu Chi directed some of their basic supplies distribution efforts to more than 30,000 drivers.
To give back, some jeepney drivers volunteered to help during the second distribution of supplies; some even returned bamboo and PET-bottles used as coin banks as a donation.
These are just some of Tzu Chi Philippines' efforts during the pandemic. The volunteers continue to help other communities affected by the Taal eruption, victims of fire, and typhoon survivors which gave rise to over 40 relief events in Caloocan, Valenzuela, Manila, Sta. Mesa, Quezon City, Antipolo, San Mateo, Tacloban, Davao, Ormoc, and Bohol.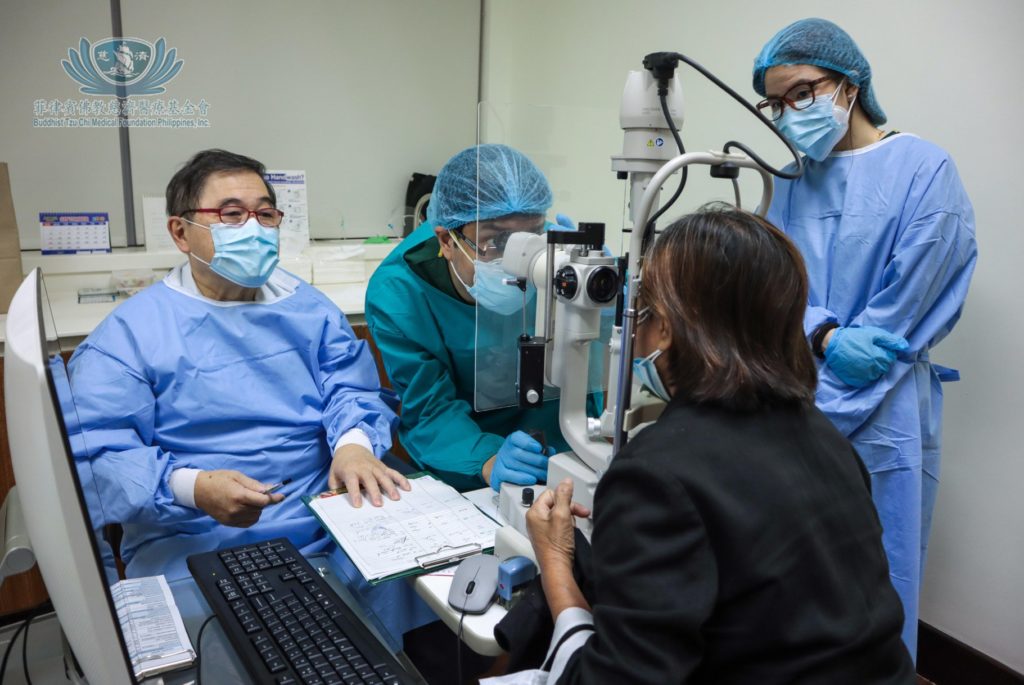 Aside from helping disaster-stricken communities, Tzu Chi Foundation also works in treating the sick for free. In the Philippines, amid the COVID-19, the Tzu Chi Eye Center has opened its doors again last June to address eye concerns of patients, especially those who needed to undergo cataract surgery.
Their dedicated volunteer doctors have committed to offer their services without asking for anything in return in order to help the patients in need.
Many of their patients adopted coin banks and pledged to donate at least a peso a day to help others during these challenging times.
Tzu Chi's efforts to help disaster-stricken and impoverished communities do not stop after their relief distribution. They continue to help by working on the ground and doing surveys to make sure that the communities are slowly getting back on their feet.
Tzu Chi Foundation's presence in more than 57 countries around the globe truly makes them the blue angels of the world.
Master Cheng Yen, founder of the Taiwan-bases Tzu Chi Foundation, received The Ramon Magsaysay Award for Community Leadership in 1991.