Tanza, Cavite – SM Prime, through SM Foundation, formally turned over a two-story, four-classroom school building to Punta Elementary School (PES) in Tanza, Cavite on Nov. 20.
These new classrooms are set to be utilized by Grade 2 pupils once the threat of COVID-19 subsides. According to the school principal Dr. Gloria Casiano, before the COVID pandemic, some of their classes are held in their covered court. This SM school building will help address their room shortages and will improve their current classroom to student ratio of 1:50.
"We are overwhelmed and thankful to SM Foundation and SM Prime for continuing with the project despite the COVID-19 pandemic. This school building will serve as a haven in nurturing the young minds of our Puntaceño learners," Dr. Casiano said.
Following the default design of SM school buildings, this infrastructure is fully-furnished, PWD-friendly and emergency-ready. Moreover, SM Foundation tapped the members of the Foundation of These-Abled Persons to make the teacher's desk sets and student armchairs. Through this strategy, SMFI enables PWDs to be economically self-sufficient and at the same time, highlights their valuable contribution in nation-building.
To care for the wellness of the school population, additional features were also installed such as a library hub, guidance and counselling room, and a clinic with an isolation room where pupils can be given first aid treatment or isolated at the onset of early symptoms of illness.
The SM School building also boasts a 10-faucet handwashing area that intends to promote handwashing in the community. With such feature, SMFI aims to spread the culture of good hygiene – which prevents the spread of harmful viruses and diseases.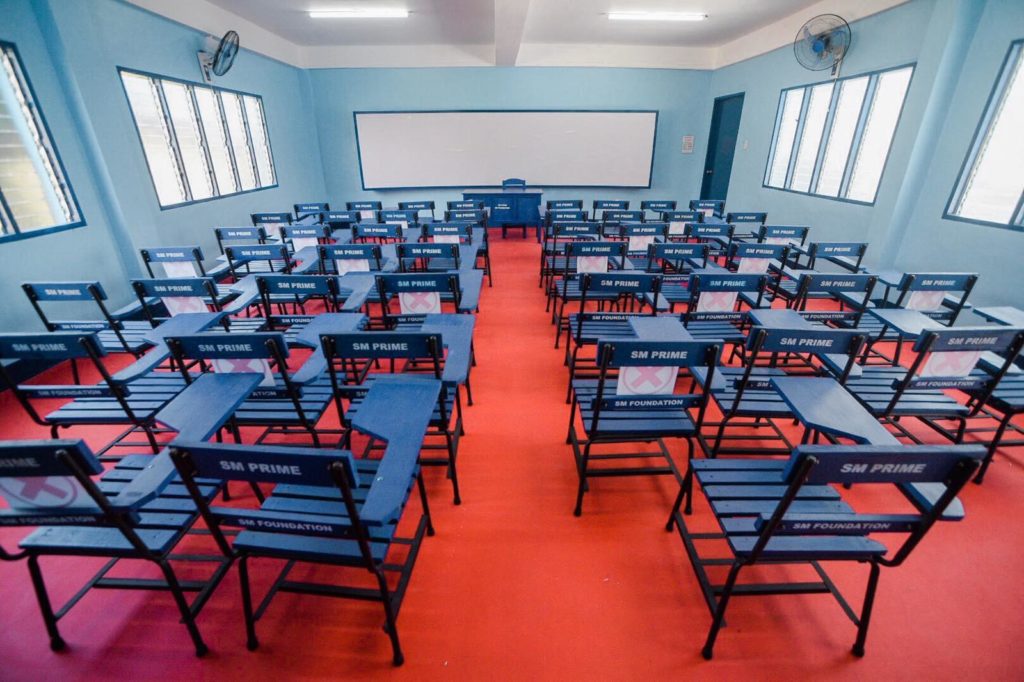 Established in June 1937, the PES is one of the oldest schools in the municipality with a 50-year-old tree that stands in the campus. In order to promote the culture of environmental conservation, SM Foundation developed the area into a study garden or "green space" by putting four tables and eight benches around the tree.
With the green space, SM intends to reduce the stress of the children, enhance their mental health, concentration and environmental awareness – aside from providing the students and teachers with an additional learning area.
In addition to Punta Elementary School, Basud Elementary School in Sorsogon City and Banisil Elementary School in General Santos are also scheduled to receive a fully-furnished school building this year.
SM Foundation, through its School Building Program, is an active partner of DepEd's Adopt-a-School program. This social good initiative aims to promote quality public education by building classrooms nationwide.