Last September, SM Foundation bagged the Gold award for "Excellence in Provision for Literacy & Education" during the 12th Global CSR Awards.
Acknowledged as Asia's "most prestigious recognition awards program for Corporate Social Responsibility," the winners to the 12th Global CSR Awards were released online due to the COVID 19 pandemic.
SMFI won the award for its SM Scholarship Program, which to date has provided more than 5,000 underprivileged Filipino youths with access to higher education, including tertiary education and technical-vocational education, among others.
"Excellence in Provision for Literacy & Education confirms the vision of our late founder, Henry 'Tatang' Sy, Sr., that education is a great equalizer. Giving access to quality education allows marginalized students to level the playing field and eventually uplift themselves from their current situation," said SM Foundation-Education Program assistant vice-president Eleanor Lansang.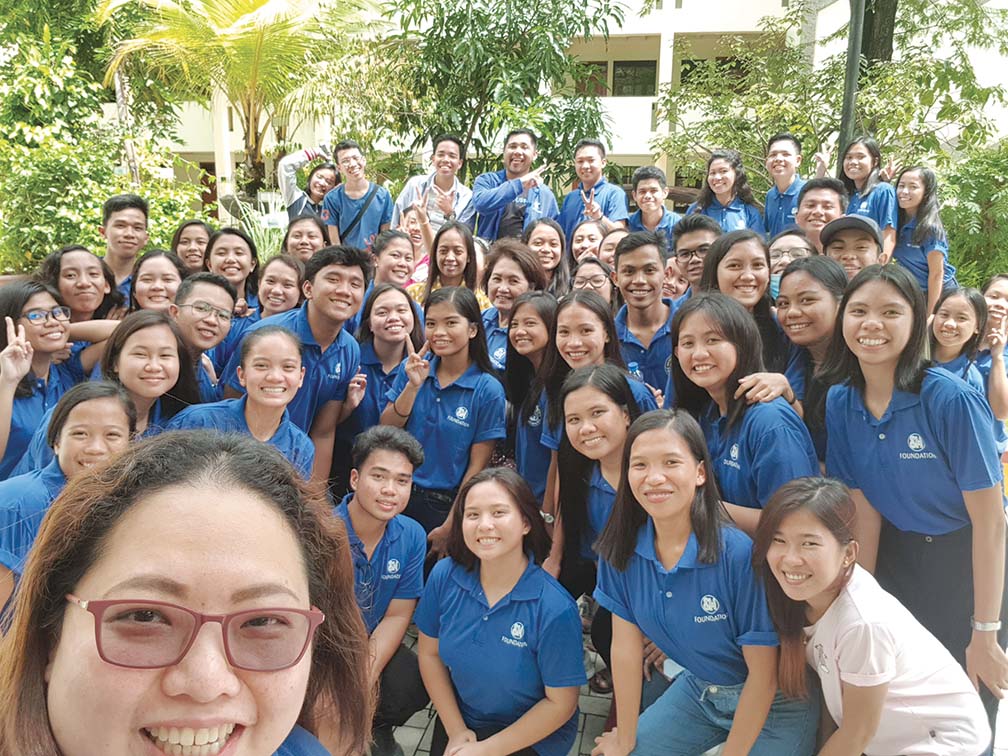 Dedicating the award to all SM scholars, alumni, and stakeholders, Lansang added: "May you (scholars and alumni) continue to use the gift of education to improve your lives and the lives of your family members. We hope that you will continue to uphold the values of hard work and integrity in everything you do. 'Dream big, work hard,' as Tatang would always say."
When news spread about the SMFI winning the gold for Excellence in Provision for Literacy & Education at the 12th Global CSR Awards, SM scholar-alumnus Fritz Mendez was in Iloilo—still wearing the silver watch personally made by Timex with his name on it. It is the watch given to him by SM Foundation on his graduation day, six years ago.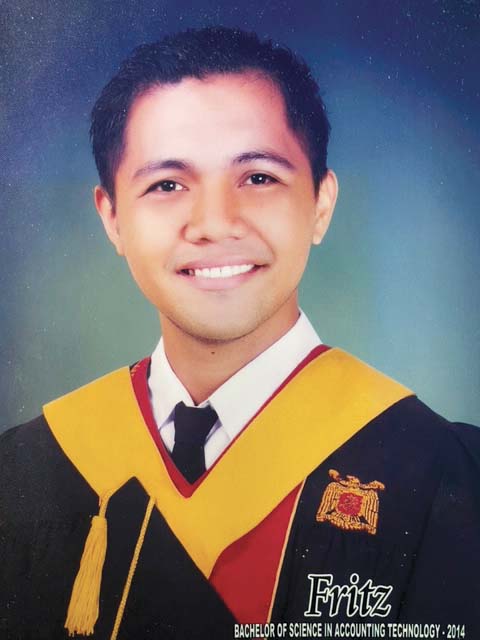 "This watch is the best graduation gift because it not only helps to remind me of the time, but more importantly, it reminds me of the struggle that I went through and won as a student dreaming of better things. From being chosen as a recipient scholar until I graduated, I could say it was a fun and challenging ride. The values of patience and perseverance that I learned then are the values I cling to up to now. It is really a joy to reminisce the past," Fritz said.
COMMUNITY IMPACT
Fritz Mendez became an SM Foundation scholar in April 2010. He said the scholarship allowed him to finish college and eased the worries of his mother who supported their family by working as a small town lottery collector in their barangay.
Graduating with a degree in Accounting Technology from the University of San Agustin in Iloilo City in 2014, Fritz promptly got hired at the BDO Unibank.
"I am a Travelling Teller, Staff 5. Currently, I am assigned in the Aklan Boracay Branch. Being employed is a great help for my family. I am able to buy things, such as appliances, that I never imagined I could buy for my family. With my salary, I was also able to help fix some parts of our house and helped my grandparents along the way. Career-wise, I could not ask for anything more," said Fritz.
Lansang said that the late Henry Sy, Sr. decided to establish SM Foundation (SMFI) in order to invest in the country's youth, thereby creating a greater impact in the communities the company found itself in. "He believed that by providing the youth with access to quality tertiary and vocational education, they will be able to uplift the economic status of their families."
SM Foundation, through its Scholarship program, has been providing deserving and qualified students—particularly those living in grassroot communities— with access to college education and technical-vocational studies since 1993.
"This Corporate Social Responsibility (CSR) program of SMFI contributes to eradicating intergenerational cycle poverty by giving scholarship grants to poor but deserving students," Lansang said.
The distribution of SM Foundation scholars across the country is 60-40, whereby 60% of scholars are from the provinces and 40% are from Metro Manila, Lansang explained. Scholars receive full tuition and miscellaneous fees and a monthly allowance.
But more than the financial support, SM Foundation also engages their scholars in socially enriching activities. These include the General Assembly, Christmas Party, SM Scholar Recollection, Summer Holiday Program, and the traditional Presentation of Graduates.
"Through these activities, SMFI is able to further boost the intellectual, emotional, and social skills of SM scholars. It also enables the SMFI Scholarship team to address the individual needs of each SMFI Scholar since we get to know them more personally," Lansang said.
CORE VALUES

The postcard-pretty island of Jersey is the largest and southernmost island along the English Channel. It is famous for its picturesque landscapes, splendid walks, great shellfish, and the world-famous Jersey cow.
It is here that the youngest of four children of a seamstress now finds herself gainfully employed as a Financial Reporting Manager of an accounting technical team for one of Jersey's well-known fund administrators.
And for this, Jannen Barona, 29, credited her years as an SM Foundation college scholar—taking up BS Accountancy at the University of the East-Caloocan—for pointing her in the right life direction.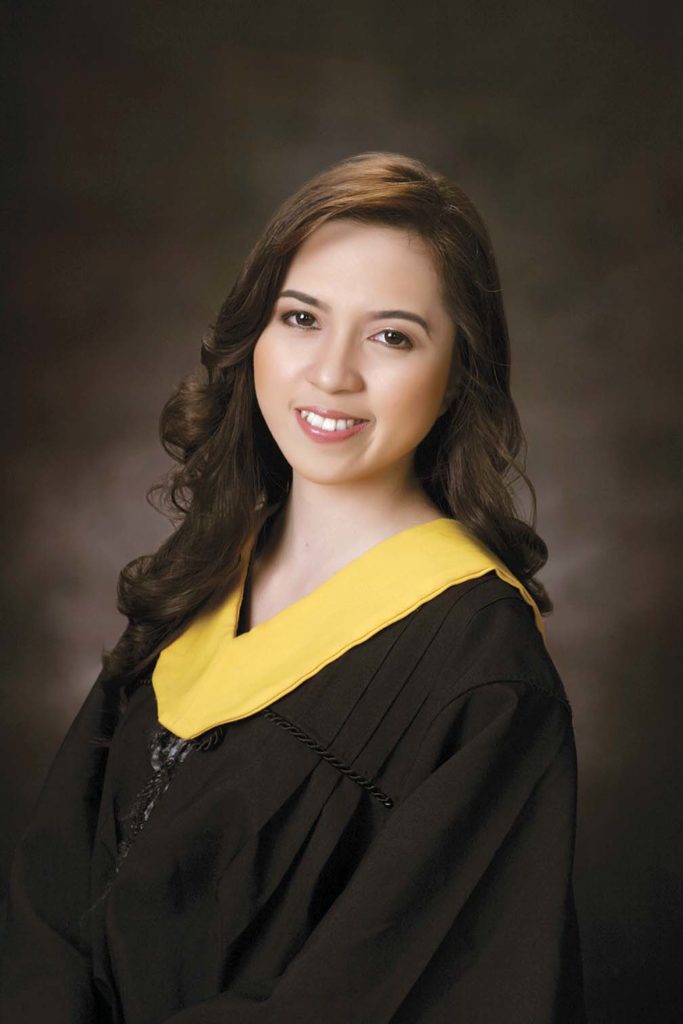 "I'm grateful that SM Scholarship has been instrumental in directing me to take Accountancy when at such a young age, I didn't have a clue where my life was going. Five years forward, I ranked top 6 in the CPA Board Exam and eight years further, I have a solid career, which led me to live in a beautiful island in Jersey off the English coast," said Jannen.
Lansang said that since the program was launched, "Tatang wanted to inculcate core values such as professional excellence, social responsibility, leadership and volunteerism among our scholars, aside from them pursuing academic excellence. These values don't fully blossom in a short time, but through sustained extracurricular and values formation events, we are proud to say that our scholars know the true meaning behind the brand of being SM scholars."
To date, SMFI has supported almost 5,500 scholars nationwide. It offers college scholarships in Computer Science, Information Technology, Engineering (Civil, Electrical, Mechanical, Computer, and Electronics), Education (Elementary and Secondary); Accountancy, and Financial Management.
JOB MATCHING ACTIVITY
The program has a total of 1,125 currently enrolled college scholars in over 100 partner schools nationwide. For school year 2020-2021, a total of 200 new freshmen were added to the program.
"We are also proud to say that as of 2019, we already produced more than 3,200 college scholar graduates," Lansang said.
She further said that aside from supporting deserving but economically-challenged students, SMFI also employs a Job Matching Activity done after its traditional annual presentation of graduates "in order to link SM scholar-graduates to their dream jobs within the SM Group. This last activity is implemented together with HR representatives from the SM Conglomerate."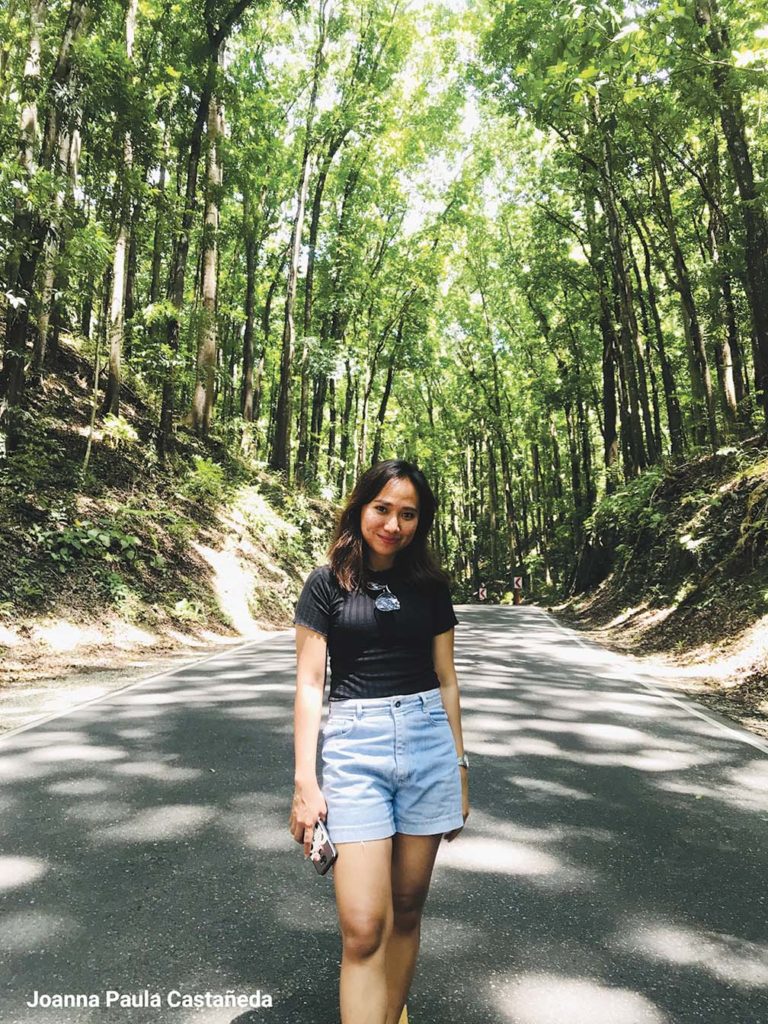 SM scholar alumnus Joanna Paula Castañeda, a B.S. Accountancy graduate from the Mindanao State University in General Santos City, found work as an Accounting Associate at the SM Store in the same city, soon after graduating in 2012.
Jessica Villanueva obtained her Civil Engineering degree from the National University in 2014. Upon passing the board, she found work at the SM Engineering Design Department (EDD).
For the past eight years, Dave Austeinn Mission has been working as Treasury Manager at the SM Retail, Inc.-Treasury since earning his BSC Internal Auditing degree from the Far Eastern University.
DIGITAL TECHNOLOGY
Unlike most scholarship programs that begin and end with financially helping their scholars in obtaining college degrees, SM Foundation has managed to keep track of their scholar alumni through digital technology.
"Digital technology, specifically social media, has been very useful for us being in contact with our scholar alumni. Since we do regular kamustahans, we have been able to ensure that the values and attitudes imparted by SMFI is still intact and imbued in them," Lansang said.
She also revealed that SM Foundation has already fully automated the applications for its scholarship program, as well as the monitoring of the scholars' performance, long before the COVID-19 pandemic.
"Digitalization has enabled us to monitor the performance of the scholars, as well as pay for their tuition fees and allowances through our online system," she said.
With the pandemic, the Foundation conducted remaining home visits and interviews via video conference calls. "Through the use of technology, especially Zoom, we were able to interview and process the number of our target scholar applicants."
Perhaps, one of the biggest adjustments the SM Foundation's Scholarship Program had to make was in the conduct of its activities for scholars through online events instead of face-to-face meetings.
"The beauty of this new set up," Lansang said, "is that events can now be attended by scholars and alumni who are in different parts of the world. The program foresees it to continue conducting online gatherings for scholars and in the process, maximize the opportunity to invite the alumni to join in the activities as well."
The head of SMFI's Education Program said that SM's commitment to education remains strong despite the pandemic. "We attribute the continuous support to the program to the culture of giving of the Sy family, which has been passed on its employees. Despite the challenges brought upon by the pandemic, the family still continues to support the social good programs of the Foundation."
She added that SMFI is very proud of its SM scholar-alumni frontliners who risk their health and their lives by working in essential industries.
"It is very inspiring to know that our scholars are helping the nation recover from the current crisis," Lansang said.
FRONTLINERS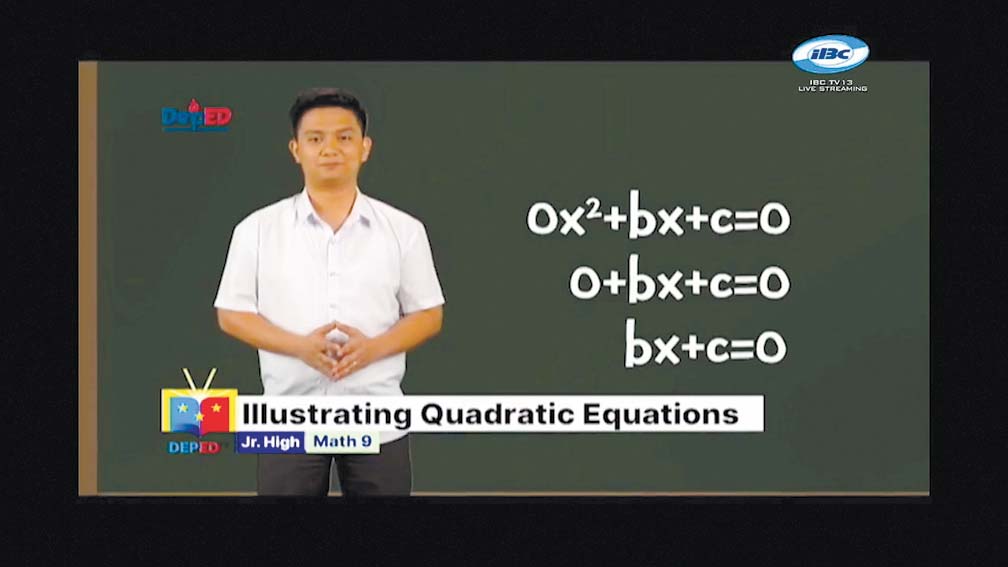 In Mabalacat City, Pampanga province, Prince Andrew C. Mangahas is an SM scholar alumnus who has found work as teacher-broadcaster for DepEd TV.
Andrew said that entering the world of broadcast media made him remember his days as scholar-employee at SM Clark Department Store during Christmas vacation of 2007.
Recounted Andrew: "Just like in those days, I learned to reach out, greeted new faces, initiated a conversation, listened to people as they spoke, sympathized and empathized with them. 'People helping people' was the motto of SM Foundation. And this has helped me a lot in my job. I treat people with utmost respect no matter what role they play in the production team. I make sure that I do my part, own up to my mistakes, and seek their help. This way, we maintain a professional working relationship while at the same time creating a bond with one another."
As a frontliner for education, Andrew takes a rapid test every two weeks at the DepEd Central Office in Pasig City. "We have to test negative, otherwise we would not be allowed to shoot. The travel from Pampanga to Metro Manila and back to Pampanga once or twice a week is not a field trip. It is something the body has to prepare for. And since we, teacher-broadcasters, are writing our own scripts, I realized that if I were not that committed to this cause, I would have backed out."
Andrew said they do not get paid extra for the tedious task of script writing. The job also entails pre-production meetings, shooting episodes, and post-editing. "Time management is the key," he said, adding that he learned how to manage his time from his days as an SM scholar.
He added that what keeps him motivated is "the privilege of being chosen as one of DepEd's faces and voices in sending the message to the public that learning must and can continue despite the pandemic."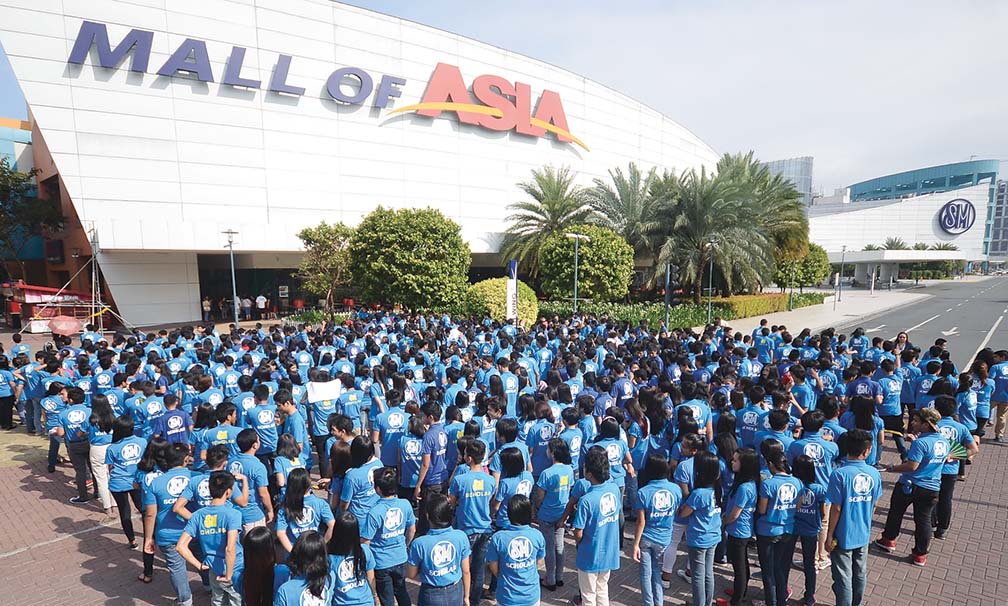 SM Foundation's online scholarship application for School-Year 2021-2022 will open on Jan. 1, 2021 and end on Feb. 28, 2021.—Psyche Roxas-Mendoza