Nickel Asia Corp. (NAC) employees skipped the annual Christmas party to extend their event fund of P332,000 to the victims of the recent typhoons in Cagayan.
NAC employees regularly commit to Personal Social Responsibility (PSR) programs where they pool together personal funds to extend support and assistance to the communities.
For years, with PSR, NAC employees have built a library in Eastern Samar, distributed school supplies to thousands of students in Isabela and Surigao del Norte, assisted a young cancer patient from Rio Tuba to complete her treatment, distributed hundreds of kaldero and kumot to victims of typhoons and the volcanic eruption in Batangas.
This holiday season is no different, despite the pandemic, as NAC employees reach out to the victims of the recent typhoons.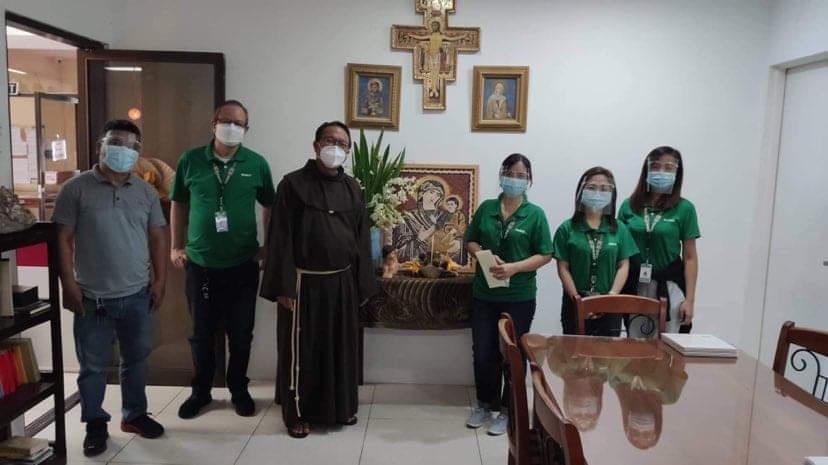 NAC employees' representatives, led by Gerry B. Ongkingco, VP for Human Resources, presented the funds to Fr. Reu Jose C. Galoy, OFM, parish priest of Santuario de San Antonio (SSAP). SSAP has aggressive relief operations in Cagayan. The donation will be used to help families affected by the typhoons.
NAC employees, with support from family and friends, also "passed around the hat" to provide gifts of toys, candies, crayons, peanut butter and crackers, and face shields to about 300 children in Isabela.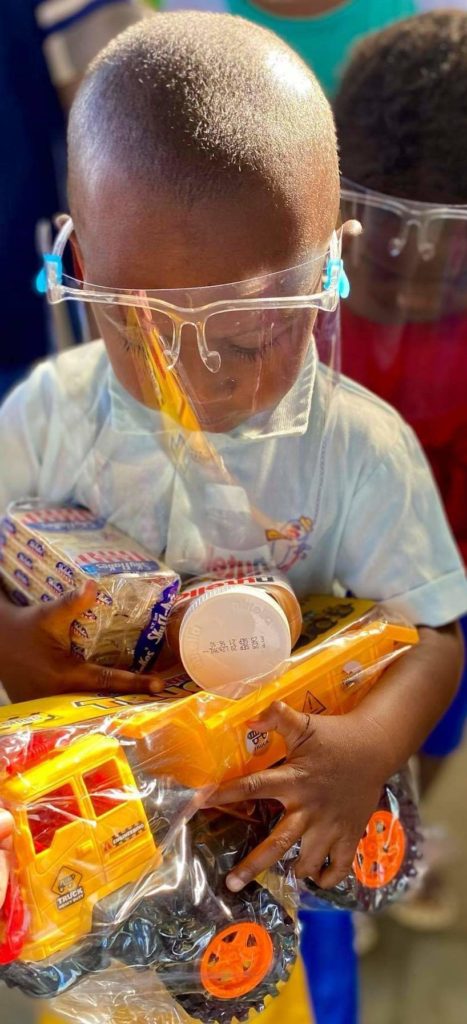 "We received much support from all over the country during and after the typhoons, we are grateful to all, but the toys brought happiness to the parents and we got wide smiles from the children, our hearts are warmed by this gesture," said Lucy Ambatali, LGU employee in Ilagan, Isabela.
"But that's just our PSR, there is so much more from our Corporate Social Responsibility (CSR) programs," shared Engr. Remy Collado Camo, Mine Environment, Safety and Health Division Manager at Rio Tuba Nickel Mining Corp. (RTN).
RTN alone, a subsidiary of NAC in Rio Tuba in Palawan, extended P350,000 CSR funds to the victims of the typhoons in Cagayan.
"The spirit of giving is a way of living at NAC, we extend our hands of support as far as we can reach," Camo said.
NAC is among the first responders to COVID challenge spending about P50M as early response to the threat of COVID-19. Through its subsidiaries – Cagdianao Mining (CMC), Dinapigue Mining (DMC), Hinatuan Mining (HMC), Rio Tuba Nickel Mining (RTN) and Taganito Mining (TMC) with Emerging Power, Inc. (EPI) and Cordillera Exploration Inc. (CExCI) – spent more than P50M from their Social Development Management Program (SDMP) and Corporate Social Responsibility funds for sacks of rice, food packs, vitamins, and medical supplies such as alcohol and hand sanitizers, distributed to thousands of families and frontliners.
A separate CSR budget of P18M was turned over to the Philippine Red Cross (PRC) to build a molecular testing laboratory in Surigao City to support the province's efforts for early detection of COVID-19 cases.
PRC honors a 'responsible miner'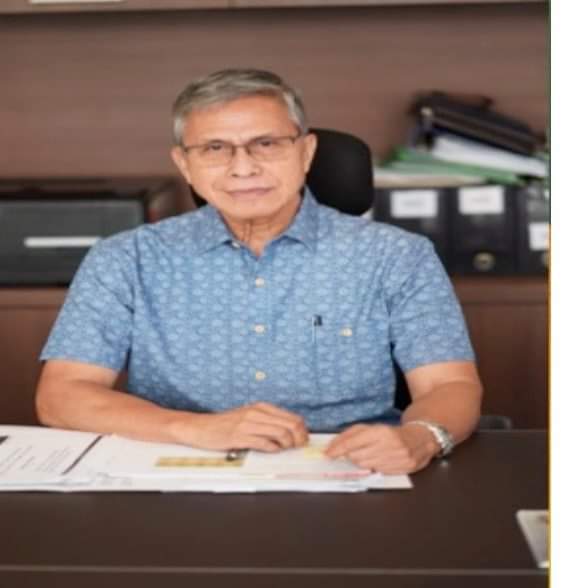 The Professional  Regulation Commission (PRC), virtually honors their picks for the "2020 Outstanding Professionals."
This year's honorees include a 'responsible miner' – Engr. Jose Bermudez Anievas, the pride of Nickel Asia Corp. (NAC).
PRC, the government agency tasked to enforce the laws regulating various professions in the country, deliberates yearly to select exemplary individuals who have displayed competency to the highest degree in their chosen profession.
Joebby or JBA, as he is known in the mining industry, is chosen as the "2020 Outstanding Professional of the Year in the Field of Mining Engineering" – the highest award by the Commission given to a professional as recommended by peers for demonstrating competence in the highest degree and integrity in the exercise of his profession.
Serving the mining industry for 45 years, Anievas brings pride to NAC where he started as Resident Mine Manager for Taganito Mining, a NAC subsidiary, and moving up to become the company's Chief Operating Officer.
Also to all the companies he served in his long career including Philex Mining where he started as Safety Officer and Underground Mining Engineer and where he had written a manuscript on the standard procedure on technical writing and reporting, a document later adopted as a recommended reading in a mining school.
As well as in Carrascal Nickel Corporation where he first developed organizations of young professionals in the field of exploration and mining with strong emphasis on environmental protection and responsible and sustainable mining.
"Our actions are the foundation of our character that frame our mind as a leader," Anievas said.