Czech Ambassador Jana Šedivá paid a courtesy visit to Manila City Mayor Isko Moreno Domagoso on Feb. 10 to discuss the current collaboration between the Czech Republic and Manila City, and to also propose possible areas for cooperation in the future.
The Czech Ambassador together with the Deputy Head of Mission of the Czech Embassy in Manila, Jana Peterková, was welcomed by the City Mayor in his office.
They discussed the COVID-19 response of both Manila City and the Czech Republic where Ambassador Šedivá expressed her admiration for the readiness of Manila City to roll out its vaccination program.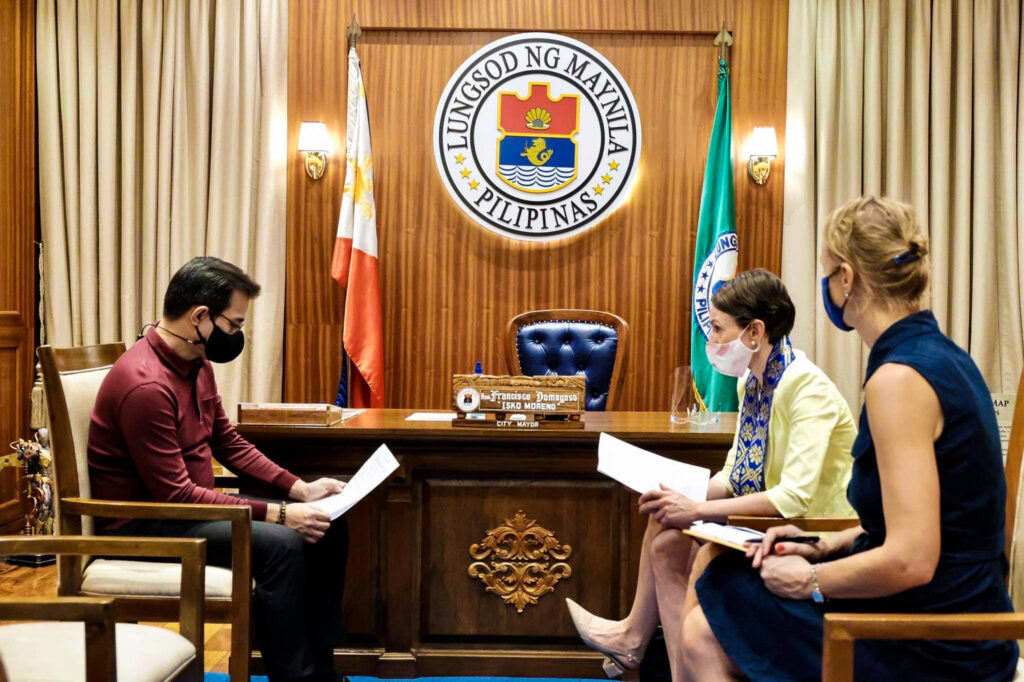 Ambassador Šedivá also shared the different bilateral Czech development and cultural programs of the Embassy in Manila City including the ongoing project implemented through World Vision Philippines.
The one-year humanitarian project aims to provide education and vocational training to 80 youths in Baseco, one of the biggest informal settler communities in the country. This project aims to assist in bridging the gap in education and employment.
Mayor Moreno explained his efforts to make Manila City a green and livable city, and expressed his interest to work with the Czech Republic in exchanging good practices in building smart cities. This was warmly accepted by the Ambassador as creating smart and green cities will be among the top priorities of the Czech Embassy in Manila.
Aside from sharing the history of the Czech Republic on how it transitioned from Soviet Union's occupation to being a member of the European Union, Ambassador Šedivá also discussed with Mayor Moreno the different initiatives of the European Union.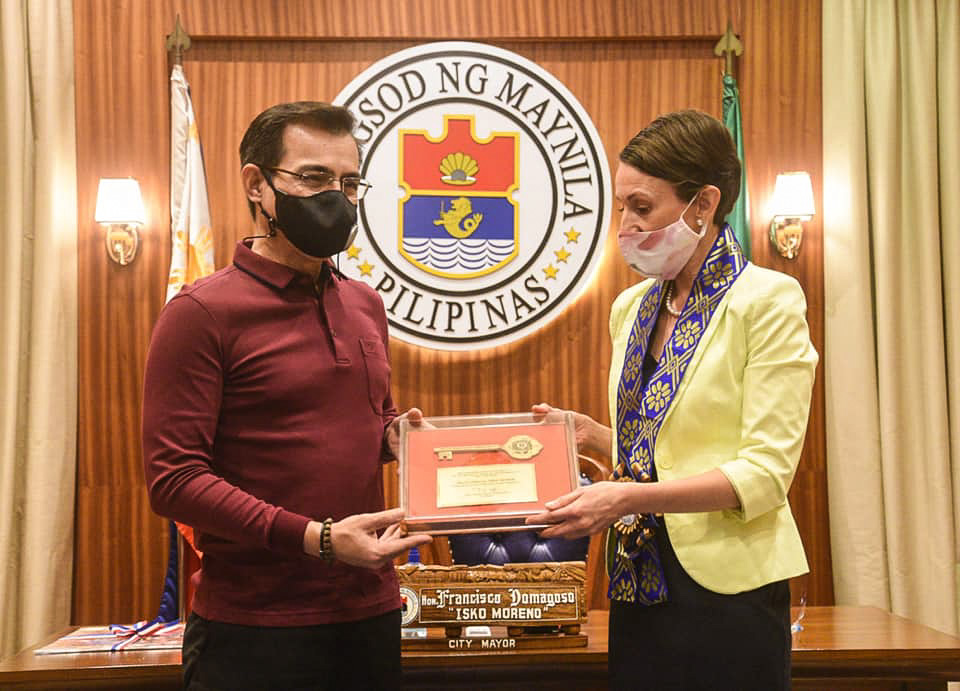 Highlighted in the discussion were the efforts of the EU to support Manila City in the rehabilitation of the Pasig River and the long-term efforts of EU to contribute in building a green, resilient, and plastic-free economy in the Philippines.
"It was my distinct pleasure to meet Mayor Isko Moreno Domagoso and to share with him the efforts both of the Czech Embassy in Manila and the European Union in building bilateral and multilateral relations and cooperation with the Philippines, particularly with Manila City. We are also eager to share that the Czech Embassy is ready to work closely with Manila City in its aspirations to create a green and smart city," said Czech Ambassador Šedivá.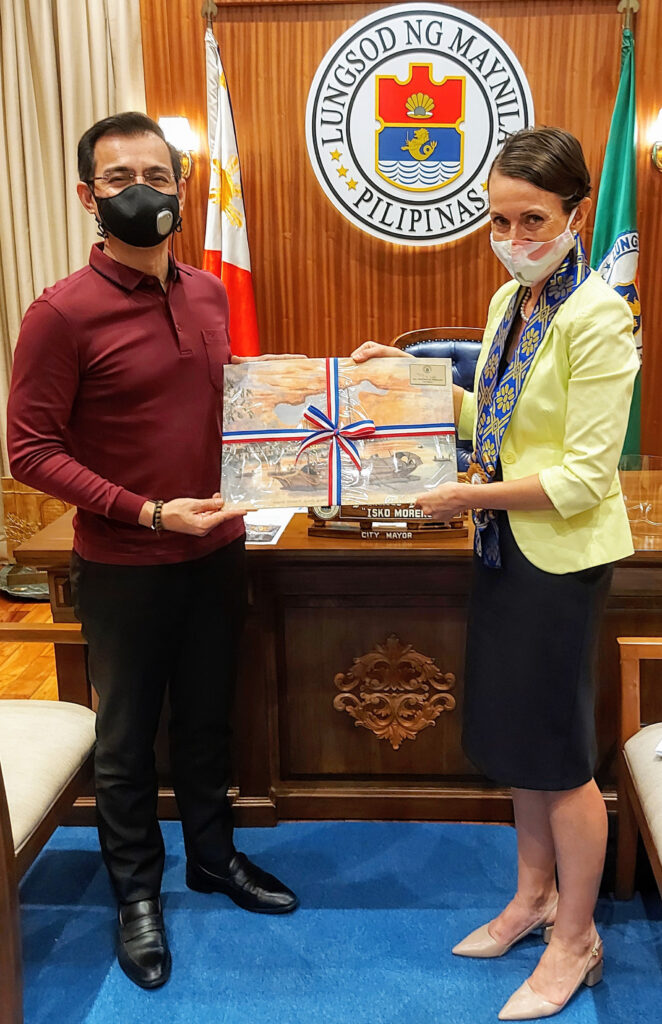 During the courtesy visit, Mayor Domagoso presented a key to the city to Ambassador Šedivá as a symbol of the continuous cooperation between the Czech Embassy in Manila and Manila City. Similarly, Ambassador Šedivá presented a gift made out of Czech crystal as a gift to the Mayor.