Culture–based governance is a hallmark of the Biñan City Government. Its prime mover, Mayor Walfredo "Arman" Dimaguila, Jr., believes that tracing the heritage or the historical and cultural roots of a city is important in planning for its future.
The view is shared by Bryan Jayson T. Borja, head of the Biñan City Culture, History, Arts and Tourism Office (BCHATO).
"Culture is not stagnant. It is fluid and so, it changes. And because culture is fluid, you can infuse it or return it to the people's consciousness. But that would depend on whether or not there is 'awareness' on the part of the people about the culture you wish to bring back. Like for instance, the Alberto Mansion. People were aware of it or can still remember it from 20 years back when it was still standing here in Biñan. So, when we brought it back, there was a sense of community space, na parang [a sense of] this is ours," Borja said.
Borja, 33, a University of the Philippines (UP)–Diliman Theater Arts graduate with a master's degree in Education, knows from whereof he speaks.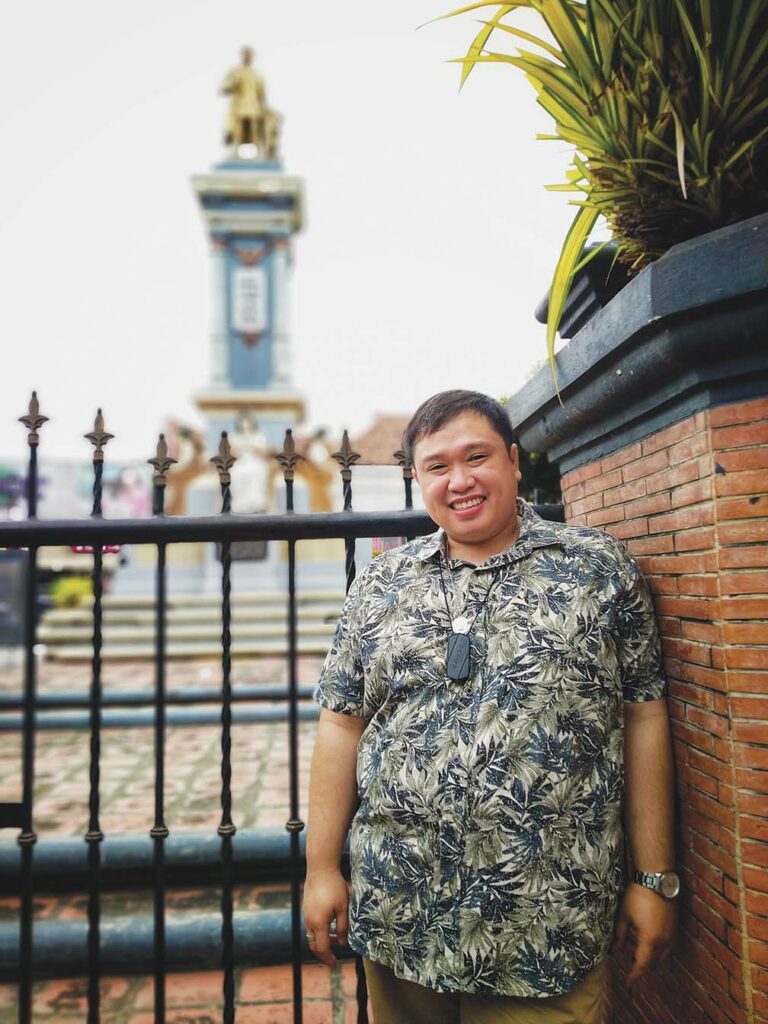 In 2010, at the age of 22, Borja was at the forefront of a Biñanense campaign to win back for the city the 18th century Alberto Mansion that sits right at the heart of Biñan.
This house was owned by the family of Teodora Alonso, mother of Dr. Jose Rizal. She spent her teenage years here until her marriage to Biñan native Francisco Mercado.
But in 2010, the Alberto Mansion was on its way to Bagac, Bataan because its then owner, Gerardo Alberto, sold the mansion to the owner of a heritage resort in Bataan that specialized in acquiring ancestral houses and relocating them to the resort.
Borja recalled that at that point, he and then Mayor Marlyn "Len" Alonte–Naguiat, then Vice Mayor Dimaguila, the entire Biñan City Government, other heritage advocates led by the late Dr. Bimbo Sta. Maria, and Biñan residents mounted a sustained tri–media campaign to keep the Alberto Mansion in Biñan.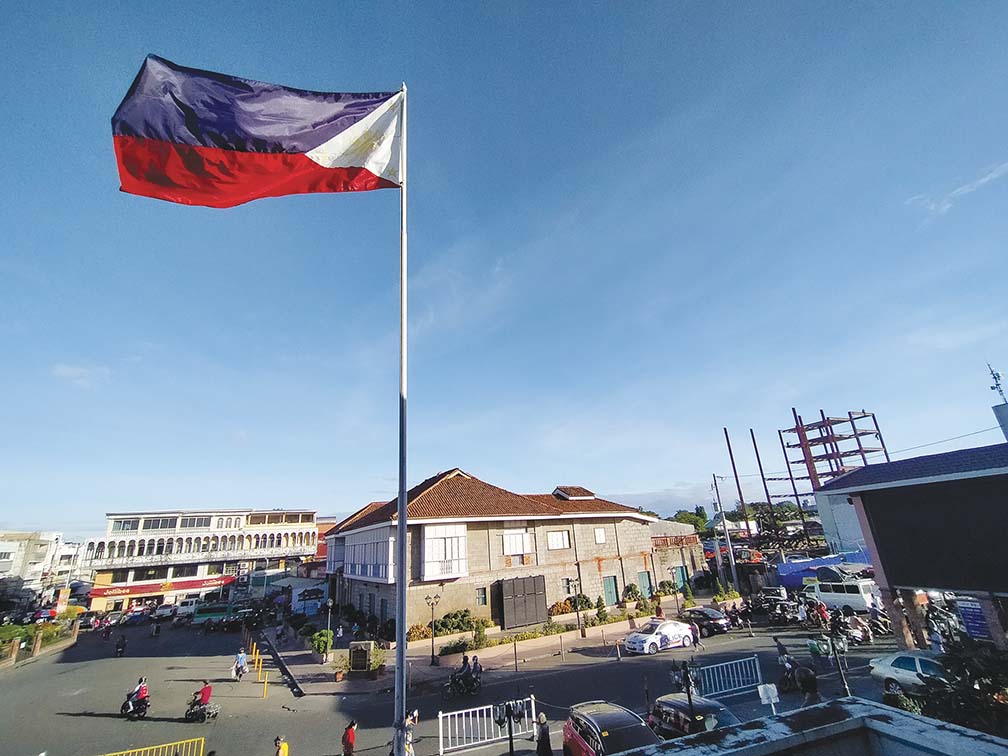 After almost 10 years, and with Dimaguila now mayor of Biñan City, much of the Alberto Mansion remains in Biñan after it was declared a local heritage site on the strength of a local ordinance anchored on Republic Act (RA) no. 10066, also known as the National Cultural Heritage Act of 2009.
As head of BCHATO, Borja is responsible for promoting and preserving the inherent culture of Biñan City. "The greatest accomplishment for me of the office would be the concretization of culture–based governance. We incorporate heritage, culture, and the arts in everything that we do. Like our Engineering Office, for example. Before they give a demolition permit, they check with our office first and ask, 'Oy, heritage ba ito' [is this a heritage site]?"
He added that Biñan offices concerned with education, human resources, gender and development, youth, and information would call him from time to time to seek advice on how heritage can be infused in their particular program.
"Sa lahat ng [In all aspects of] planning of every office, they always think heritage," Borja said.
PROGRAMS
In 2019, the National Commission for Culture and the Arts (NCCA) and the Biñan City government, through BCHATO, signed a Memorandum of Understanding for the "cultural mapping"of the city. Within six months, the BCHATO achieved the mapping task.
It listed down more than 300 local heritage and cultural information, ranging from historical memorabilia and heirloom recipes to natural wonders turned into tourist spots. These tourist destinations include: Tibagan Falls in Brgy. Malamig, Prinza Dam in Brgy. Timbao, a Biñan delicacy called 'matse,' the 18th century church bells of San Isidro Labrador Parish and Dela Paz Parish, as well as family practices of poon caretakers during Holy Week.
Borja mentioned that instead of a regular library, the city has a "Biñan City Studies Center" which carries "an entirely Filipiniana collection." The National Library designated the Center as an affiliate library.
"If you want to study about the Philippines, if you want to look for collections about the Philippines, you come here. We have it here," he said with pride.
AWARDS, RECOGNITIONS
According to Borja, the City of Biñan was recognized and designated as a Regional Arts Center of the Cultural Center of the Philippines (CCP) in 2018.
"This means that the CCP cascades its programs for the Southern Tagalog region through Biñan City and vice versa. The CCP recognizes Biñan City's efforts to revitalize the culture and the arts," Borja said.
For two consecutive years —from 2018 to 2019—Biñan City's Puto Latik Festival has been named among the five outstanding festivals in the Philippines during the prestigious Association of Tourism Officers of the Philippines–Department of Tourism (ATOP–DOT) Pearl Awards.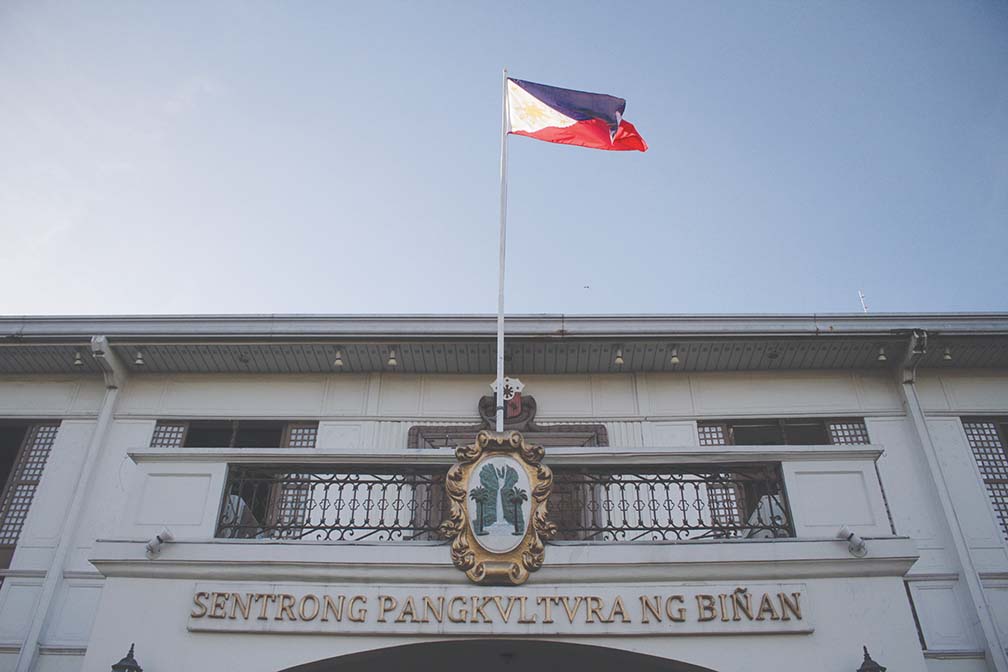 This annual competition recognizes local government units with exceptional tourism practices, projects, and innovations.
Started in 2011, the Puto Latik Festival is a modernized celebration of the traditional feast day of San Isidro Labrador, the patron saint of farmers. "Puto Latik" is a portmanteau or word combination of the iconic "Puto Biñan" and the "Maglalatik" dance that originated in Biñan.
Borja mentioned that last year's 10th Puto Latik Festival was the first online celebration festival in the entire Philippines.
PAGHILOM, PAGBANGON
This February, Biñan City will celebrate "Araw ng Biñan" from Feb. 2 to Feb. 4. It will mark its 11th anniversary as a city on Feb. 2 and the 76th anniversary of its World War II liberation from the Japanese on Feb. 3. The 3rd of February is a non–working holiday for Biñanenses by virtue of RA 11442.
Borja said that this year's celebration of Araw ng Biñan would be very different from previous celebrations.
"It won't be as noisy as before, nor would it be as grandiose. Before, the highlight of the event was the People's Parade, which was really full of people. But because of the pandemic, we will have to tone down the celebration. But despite being subdued, it will be meaningful," he said.
This year's theme is Paghilom at Pagbangon, an ode to the healing and rebuilding Biñan City and its denizens are undergoing in the course of the COVID–19 pandemic.
Borja mentioned that culture is important even in the process of healing. "Aspects of culture are therapeutic tools toward healing. We listen to songs, watch movies, or read a book to salve the wounds in our hearts and our souls as a result of this pandemic."
He added that taking pride in Biñan's heritage is essential in rebuilding the city. "When we speak of heritage, we speak of values. Heritage makes us remember our values and our history, so we can plan for our future."— Leah Caling-Bonotan