ABOVE PHOTO

—PROJECT EPANAW. National Commission on Indigenous Peoples (NCIP) executives alongside officials of partner agencies untie the ribbon for the coffee table books Pagkilala, Paggalang at Pagtaguyod launching at SM Aura Premier in Taguig City on Mar. 14. In photo (from left): NCIP Commissioner Norberto M. Navarro, SM Vice-President for Marketing Joaquin San Agustin, National Security Adviser Hermogenes Esperon Jr., Kalinga Rep. Allen Jesse Mangaoang, NCIP Commissioner Jennifer Pia Sibug-Las, and NCIP Executive Director Rogelio Francisco Bantayan, Jr.
The indigenous cultural communities/indigenous peoples (ICCs/IPs) have led the charge in paying tribute and memorializing their identities and rituals as the National Commission on Indigenous Peoples (NCIP) on Sunday launched three coffee table books under Project "Epanaw" or "Journey," showcasing the story of ICCs/IPs through their own eyes.  
The three coffee table books Pagkilala (Recognize), Paggalang (Respect), and Pagtaguyod (Promote) were simultaneously unveiled at SM Aura Premier and SM Lanang Premier, along with a month-long photo exhibit that features the profiles and lives of ICCs/IPs.
NCIP Commissioner Norberto Navarro, a member of the Ivatan tribe himself, touted the uniqueness of the coffee table books describing them as "probably the most comprehensive anthology of ethnographic information we have."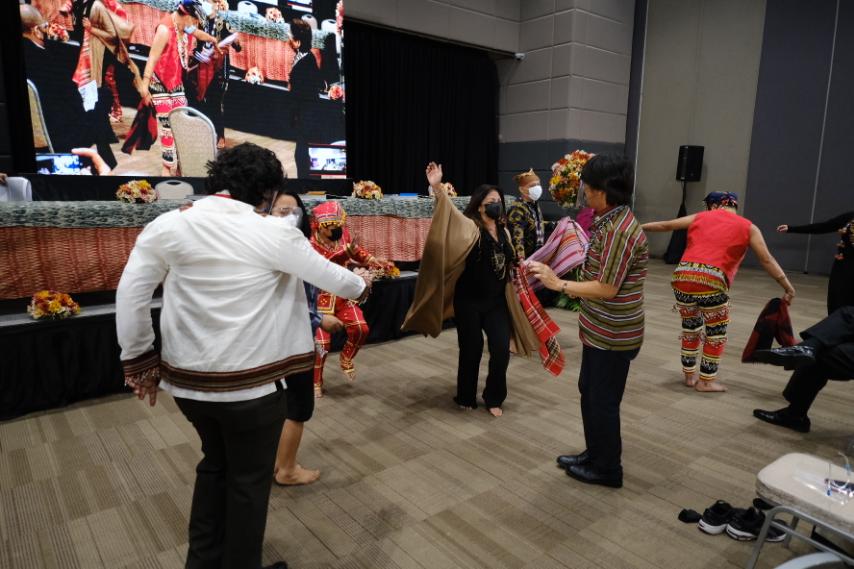 "This one is different because these were authorized by the communities themselves. These were approved by them. While it might be the most comprehensive, it is by far the most authoritative anthology of ethnographic information," Commissioner Navarro said in a speech.
NCIP Chairperson Sec. Allen Capuyan said Project Epanaw seeks to "memorialize the identities and rituals of the indigenous peoples as well as highlight the importance of protecting their ancestral domains."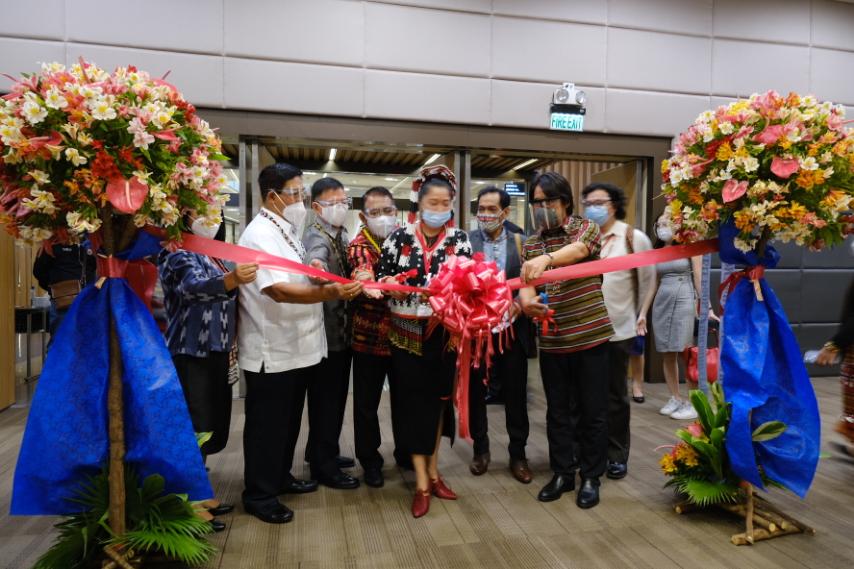 The Tourism Promotions Board (TPB), the NCIP's partner in the publication of the coffee table books, expressed commitment in sustaining its partnership with the Commission in strengthening programs geared towards the recognition and promotion of ICCs/IPs.
"Ang aking hangad at dasal ay sa pagpapatuloy ng ating shared advocacy dito sa movement na ito ay hindi lang mare-recognize natin ang uniqueness ng iba't ibang tribo, kundi titignan natin bilang mga Pilipino – isang tribo tayo at the end of the day," said Atty. Maria Anthonette C. Velasco-Allones, TPB Chief Operating Officer.
Atty. Allones said immediately after assuming her post in TPB, Project Epanaw was the first project she committed as she sought to help realize the vision of documenting the "richness of the diversity and uniqueness of our ICCs/IPs across the country."
'Shake off misinformation, untrue myths'
For her part, Department of Tourism (DOT) Secretary Bernadette Romulo-Puyat stressed the importance of scaling up documentation of ICCs/IPs through their own perspectives to "shake off the misinformation and unjust stereotypes."
"While much has been accomplished in the 24 years since Republic Act No. 8371 or the Indigenous Peoples Rights Act came into being, it has been hard to shake off the misinformation, untrue myths, or unjust stereotypes that the general public has about indigenous peoples. It will take a monumental effort to reshape the old and entrenched ways of thinking but Project 'Epanaw' bids to accomplish exactly that and in the process, encourage more Filipinos to protect and stand up for the rights of all IPs in this great diverse nation," Sec. Romulo-Puyat said in a video message.
DSWD Director Janet Armas shared the same sentiments as she expressed the need to give a boost to the rich and robust history of tradition-based culture and political autonomy of ICCs/IPs through documentation.
"Oftentimes, it is the indigenous peoples who are at the receiving line, forcing them out of their ancestral lands, isolated from government services, further marginalized by unequal distribution of social and economic privileges," Director Armas, a member of the Kalanguya and Kankanaey tribe, said in a speech. "There are a lot of IP families and children struggling and they are still in this situation. And this is the very reason why I committed to really be an advocate of the IP."
'Milestone achievement'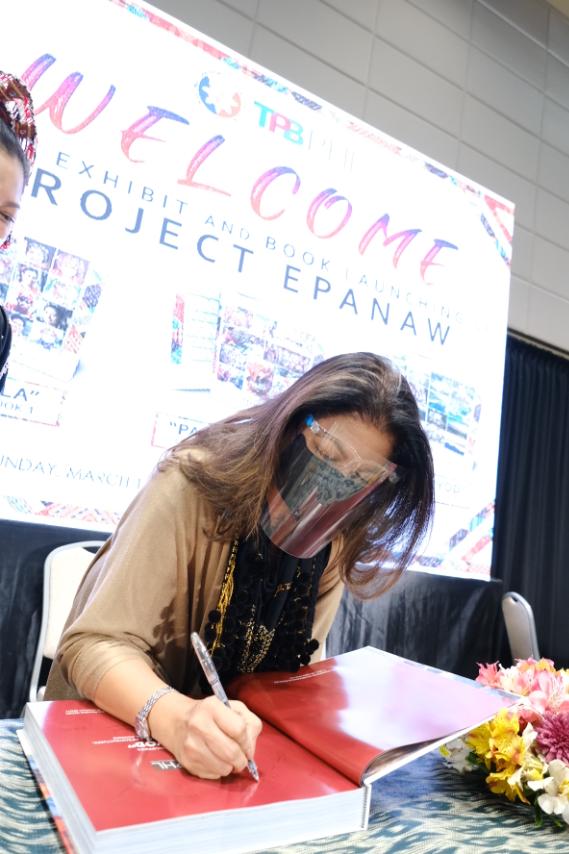 The Commission on Human Rights has also lauded the NCIP for this "milestone achievement of memorializing history, culture, and identities of ICCs/IPS."
CHR Chairperson Chito Gascon described the project as a "concrete step in recognizing their rights and empowering them by letting them tell their narrative through their own eyes and with their own voice."
Meanwhile, National Security Adviser Hermogenes Esperon, Jr. described the launching of the books as a "good start" in empowering the voices of the ICCs/IPs.
"By knowing who are our ancestors – the real ancestors – then probably we could put ourselves into better starts. And these coffee table books are a good start," Gen. Esperon said.
Project Epanaw's photo exhibit will tour select SM malls across the country beginning Mar. 21, and will stay in each mall for two weeks at a time.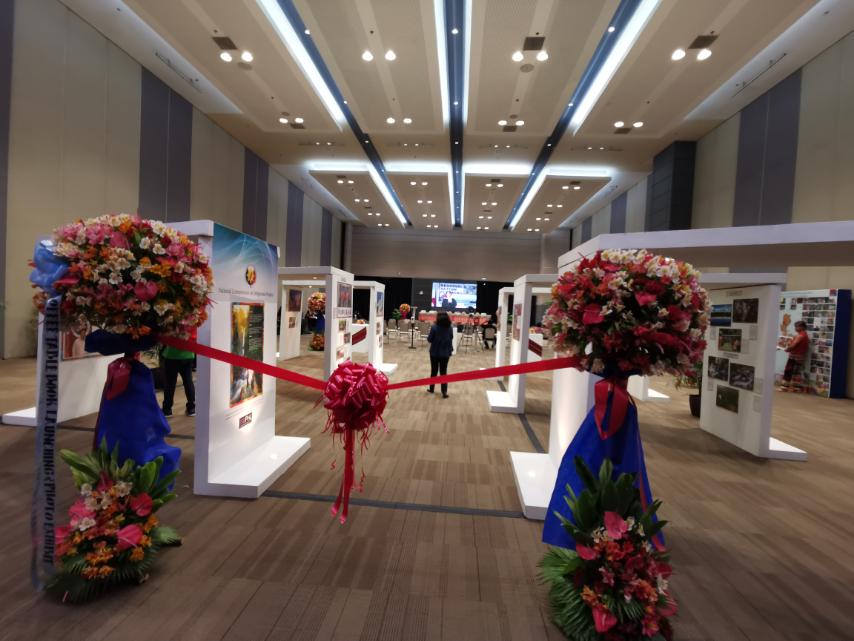 "We hope that through the photo exhibit, along with the launch of the three coffee table books, more people will be more aware of the rich heritage of our indigenous brothers and sisters and their significant contributions to our country," SM Supermalls president Steven Tan said.
During the launching, the NCIP also kicked off the second phase of Project Epanaw which pushes to ramp up research and documentation of indigenous knowledge systems and practices.
The Indigenous Peoples Research Development Project (IPRDP) focuses on deepening studies on the baseline data and information gathered through the coffee table books.
Under IPRDP, Secretary Capuyan said the IPs themselves will be "trained to participate as primary researchers in coming up with their own ethnographies."
The NCIP is the primary government agency that formulates and implements policies, plans and programs for the recognition, promotion and protection of the rights and well-being of IPs with due regard to their ancestral domains and lands, self-governance and empowerment, social justice and human rights, and cultural integrity.