Discover masterpieces made of bended, twisted and turned coaxial cables in unique passion and emotion at the Kable Art Exhibit by Ruben Jasareno dubbed as "Kawad Stories" at SM City Lucena.
According to Jasareno, Kawad Stories is an art exhibit that features throngs of Kable Artworks that depict ordinary experiences by ordinary people in their day-to-day lives.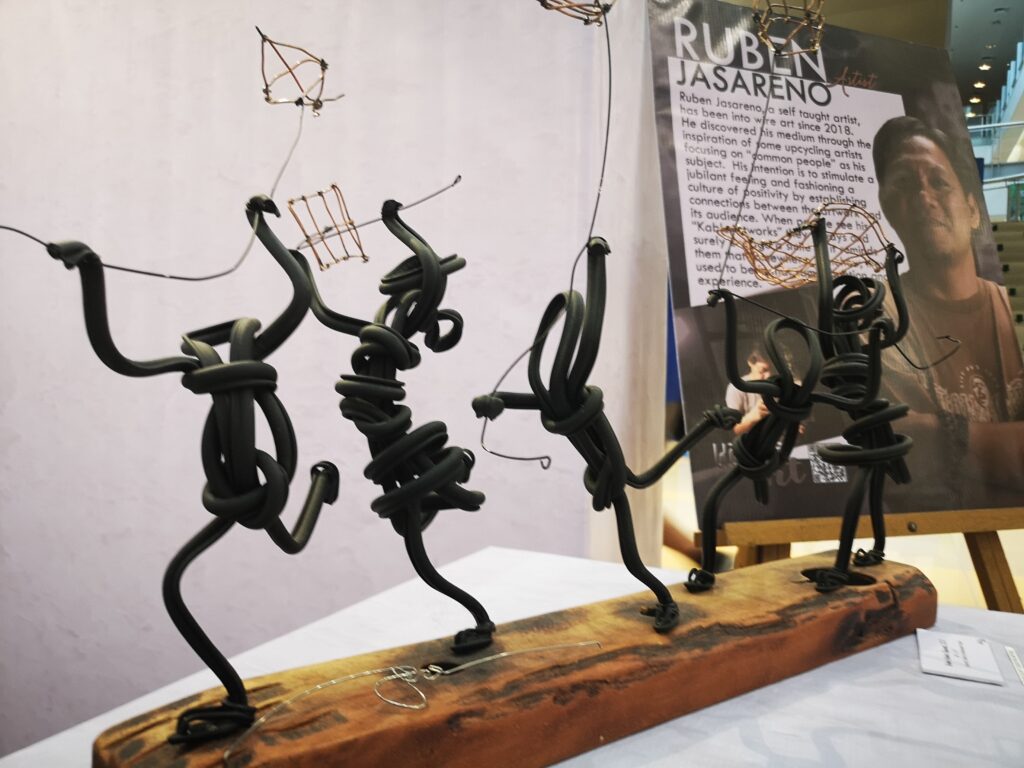 The objective is to represent images, acts and situations using "kawad" from which the audience could instantly recollect their own stories and casually re-tell them.
"Kawad" is a tagalog term for wire, a long thin piece of metal thread that usually serves a number of purposes for mechanical loads, electricity and telecommunications.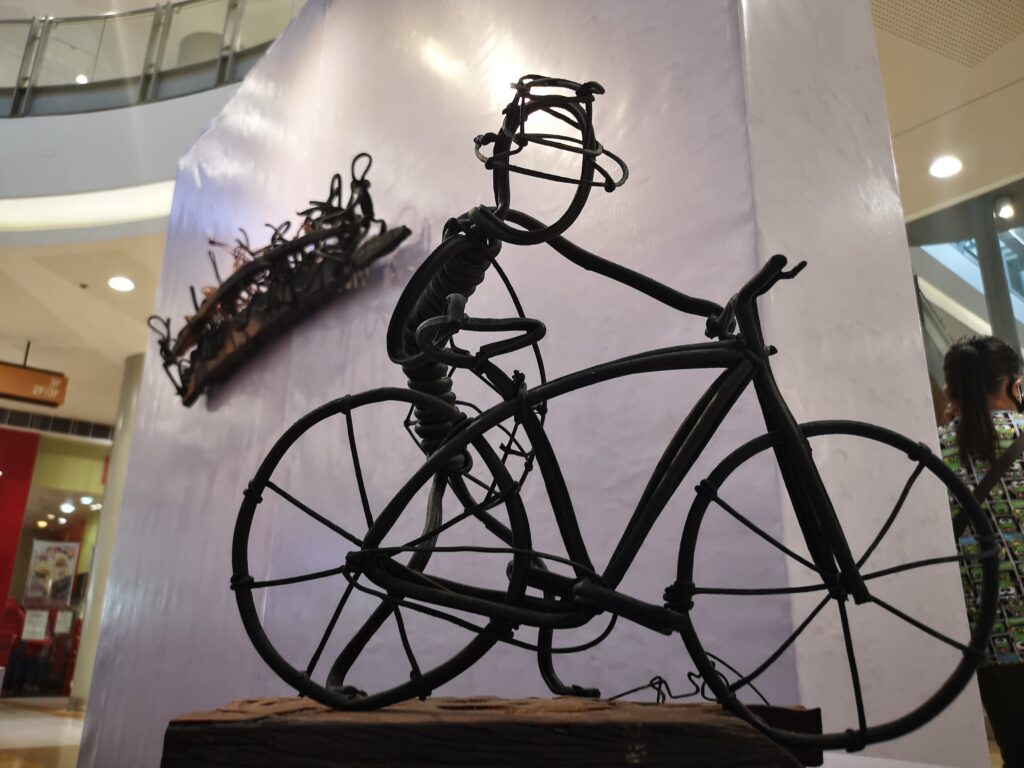 And with its ability to bend, "kawad" becomes a wonderful art material, creating a visually pleasing interpretation of images, thus a medium to tell stories.
The lines that the "kawad" provides create details and representations. Every bend, twist, and turn, conveys a message in unique passion and emotion.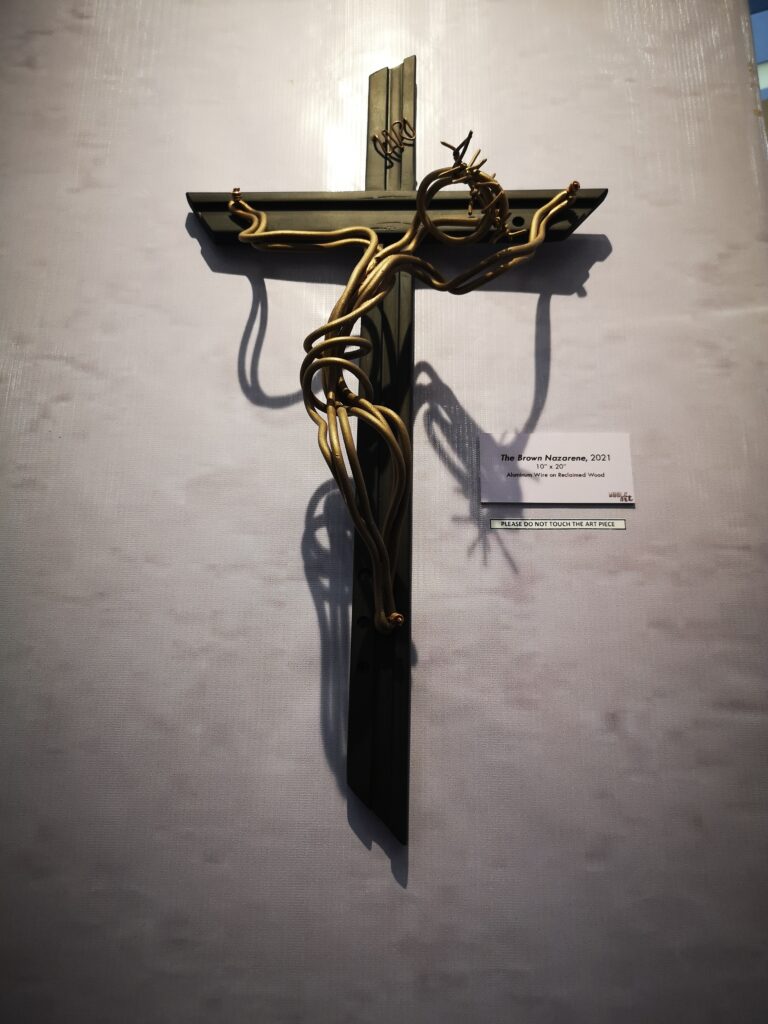 Ruben Jasareno is a self-taught artist from Quezon and has been into wire art since 2018. He discovered his medium through the inspiration of some upcycling artists focusing on "common people" as his subject. His intention is to stimulate a jubilant feeling and fashioning a culture of possibility by establishing connections between the artwork and its audience.
Kable Art Exhibit is located at the mall atrium and will run until Apr. 15.