TOP PHOTO—Bahay Kubo: A Filipino Children Song is sold at Savage Mind Bookshop, located at 5 Peninsula St. Mayon Avenue, Tinago, Naga City. To order please message https://www.facebook.com/SavageMindBikol/ or email us at savagemindbokshop@gmail.com or text at 09167615121.
Folk songs like our folk stories are repositories of people's memories. In the lowland communities of Luzon, we have Bicolano composer Potenciano Gregorio's Sarung Banggi, the Kapampangans' Atin Cu Pung Singsing, and the Ilokos' Pamulinawen. Among the Bisayas, the komposo and the balak are thriving, citing and modifying form and content to the signs of our times especially during the pandemic.
This proves that as long as we continue to carry on the tunes and believe in the tales of our imagination, we shall be able to play our entangled identities and maintain a sense of belonging to these communions both as images of creations and creators of images.
The lyrics in the local languages which reference specific geophysical locations and cultural practices are loaded with humor, nuance, and conceit that can only be understood—and thus, be part of the singing and remembering—by the native speakers or those who have elected themselves to be part of these linguistic communities.
But more often, the singing can be repetitive and tiring, the performances dull, not to mention the lapses in memory. Hence, new ways of active looking for meanings should be encouraged among us so as not to reduce into old and cold artefacts these folk songs and stories. Mindful we should be that in the process of these meaning-makings, we must not forget our children and young people.
PICTURE BOOK
When California-based archeologist Stephen Acabado posted about the possible origins of the 18 plants mentioned in the song Bahay Kubo, I immediately contacted him and toyed with him the idea of turning his post into a picture book.
Working as academics in our respective universities and producing peer-reviewed journal papers that very few people read, Stephen and I agreed that we must be able to transmit this insight from the Bahay Kubo to a new generation of Filipinos. We decided that a picture book was the best way to reach out to them.
With limited funds, we ventured into publishing. This first book project of ours has been widely received and we are now about to turn the project into an animated television program funded by the National Commission for Children's Television (NCCT).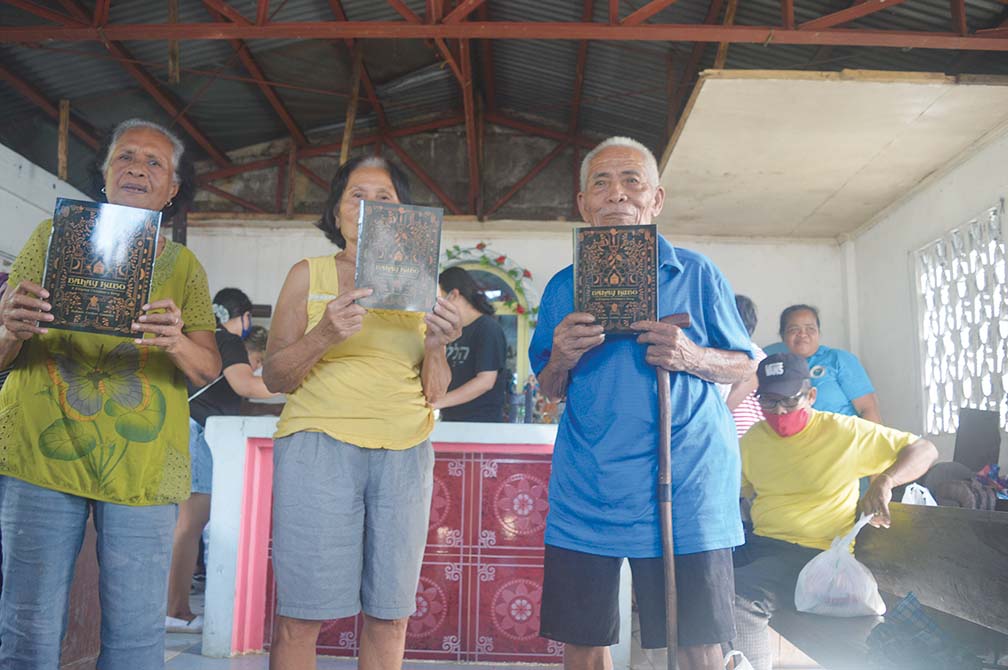 Last November 2020, weeks after we were devastated by two consecutive typhoons, we formally launched the book through an art therapy program series for the children and the indigenous people in Nabua and Buhi, Camarines Sur.
The children after receiving the books were excited to make their own new bahay kubo and we promised to them that we will select some of the best entries and invite them to illustrate for our next book projects.
GLOBAL CONNECTIONS
Like many Filipinos, I have always believed that all 18 plants cited in the Bahay Kubo folk song are endemic to the Philippines. Until Acabado's post, I never really bothered to investigate. No one told me what Acabado has generously highlighted in his post.
Our favorite singkamas in the atsara and lumpia for instance is jicama in Nahuatl, the language of the Aztecs. It has its origin from Mesoamerica, and except for upo or wax gourd, the rest of the plants are from the Americas, Africa or mainland Asia.
The implications that these plants did not originate from the Philippines further support what Acabado thinks of what it means to be a Filipino in a globalized world: we have to free ourselves from the romanticized notions of our past that always think of the Filipino, as an extended image of the Bahay Kubo, hence an isolated and idyllic place, hence, of pure and singular progeny.
Taking the cue from the long history of migration and evolution of the various plant species in Bahay Kubo, the concept of being Filipino, according to Acabado, should now be reconsidered. The Philippines should not be seen as the forever terra incognito in the far east, but as a living site of global connections which historically can be seen in the Manila-Acapulco Galleon Trade (1565-1815) that systematically brought ideas, animals, people, plants and pathogens in the country.
Acabado further wrote: "The idea of the pure Filipino, discovered and civilized only by the western colonizers must now be laid to rest. Instead, we should embrace that our identities like the mga halaman (plants) in the munting bahay kubo (small nipa hut) are results of long history of living interactions resulting to a sari-sari, a layered and diverse cultural group of people who continue to evolve, enrich, and emancipate."
Out of this insight from Acabado, we were able to design and produce a picture book that is not just intended for children but for adults as well. Believe me, there will always be the child in all of us grasping for the meanings the world has reserved for us.
INTERCONNECTEDNESS
There have been books published on the Bahay Kubo. One was published by Tahanan Books with paintings by Hermes Alegre. Another, published by Adarna House, was intended to be a teaching aid for children learning about the edible plants mentioned in the song.
From the old almanacs and extant copies of Kalendaryong Bicol, a publication in the 50's which contained maxims, aphorisms and horoscopes and dream guides, we took the inspiration in the over-all design of our Bahay Kubo picture book.
It is our hope that while we continue to celebrate and engage our notion of being Filipinos and of this nation, we must not forget that the song is also telling us about the need for a new planetary consciousness that points us to the meaning of interconnectedness.
The book begins with a full spread illustration of the Earth illumined by the mythical sun and moon. It immediately shows that the bahay kubo is no longer just the proverbial house built in the the middle of a rice field with a dormant volcano looming in the background. The whole planet is now our common home, our bahay kubo.
Towards the end of the book, the plants converge and dance together, until one reaches the next last page where the same universe is exposed, but this time everything becomes a speck of dust including our planet, distantly made beautiful, suspended and beatified by countless stars and galaxies scattered like sesame seeds.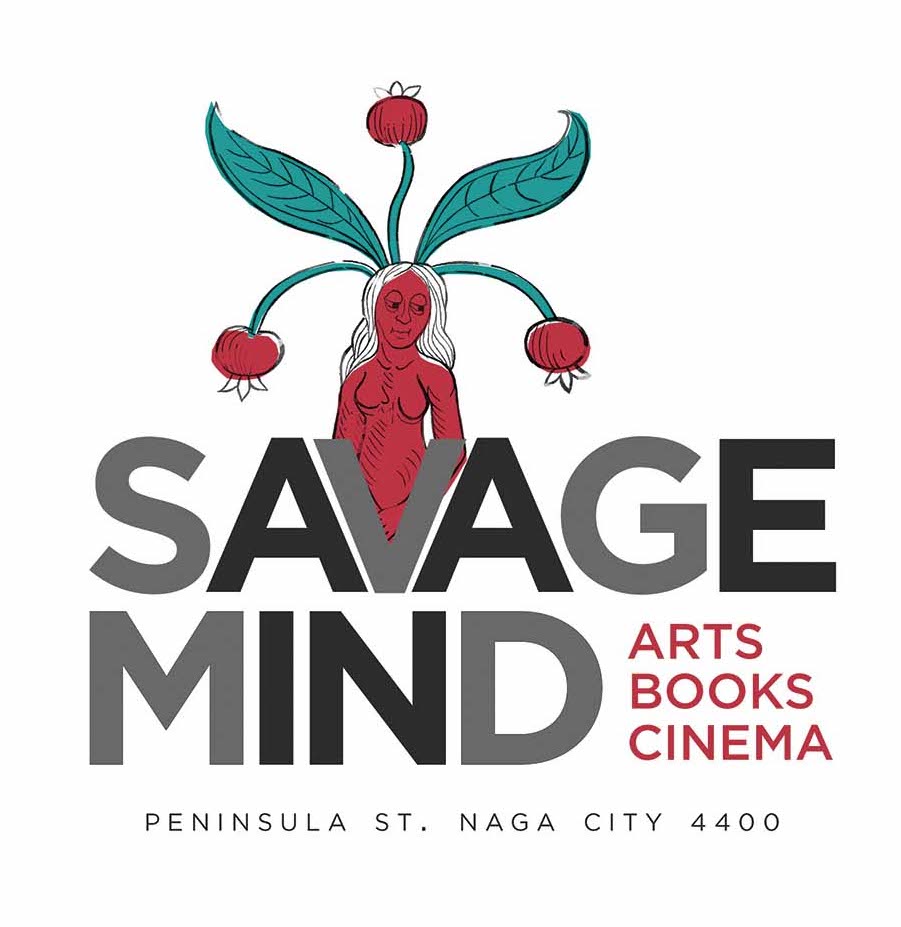 Bahay Kubo: A Filipino Children Song with essays by Stephen Acabado and Kristian Sendon Cordero, illustrations by Caloy and Mavvy Camacho is available at Savage Mind Bookshop. Jointly published by the Department of Anthropology of the University of California-Los Angeles and the Savage Mind Bookshop in Naga City, this picture book presents a new reading of the traditional song learned and beloved by many Filipino children. To order please message https://www.facebook.com/SavageMindBikol
__________________________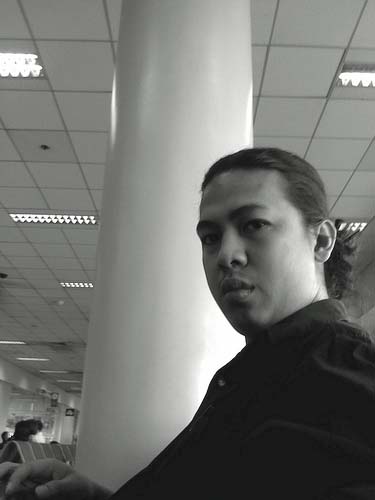 Kristian Sendon Cordero is a poet, fictionist, essayist, translator, an academic, and an independent filmmaker. He has written, translated and edited 20 books including his five poetry collections in Filipino, Bikol and Rinconada. His most recent collections, Canticos: Apat Na Boses/ Canticles: Four Voices (UST Publishing House, 2013) and Labi/ Ruins (Ateneo de Manila University Press, 2013) both received the National Book Awards for Poetry in Filipino and Bikol in 2014. He has worked on the Bikol and Filipino translations of Jorge Luis Borges, Rainer Maria Rilke, Franz Kafka and Oscar Wilde. He was the Filipino writer-in-residence in the University of Iowa International Writing Program in 2017 and was awarded the following year another artist in residency program from the Center for Southeast Asian Studies, University of Michigan, Ann Arbor. He also served as editor of the Philippine issue of the Word without Borders, a global literary digital page based in New York. He is the current deputy director of the Ateneo de Naga University Press and runs an independent bookshop called Savage Mind in Naga City. In 2022, he is set to go to South Africa to become the first Filipino artist-in-residence in the Stellenbosch Institute of Advanced Study.