SUBIC BAY FREEPORT — Subic Bay Metropolitan Authority (SBMA) chairman and administrator Wilma T. Eisma called on residents and workers in the Subic Bay Freeport to register for COVID-19 vaccination and take advantage of the free vaccines being rolled out by the government.
Eisma made the appeal as the SBMA and the Department of Health (DOH) began administering the second dose of COVID-19 vaccines to Subic Bay residents and SBMA employees in the A1 to A3 priority groups and after launching the vaccine program for economic frontliners in the A4 group on July 27.
"This is very important in order for the Subic Bay Freeport businesses to pick up and reopen new opportunities," Eisma said.
"Because the workers and resident-investors are the backbone of the local economy, we urge them to keep safe so that they may continue to be healthy and productive. And the best way to keep safe in this pandemic is to get vaccinated," she added.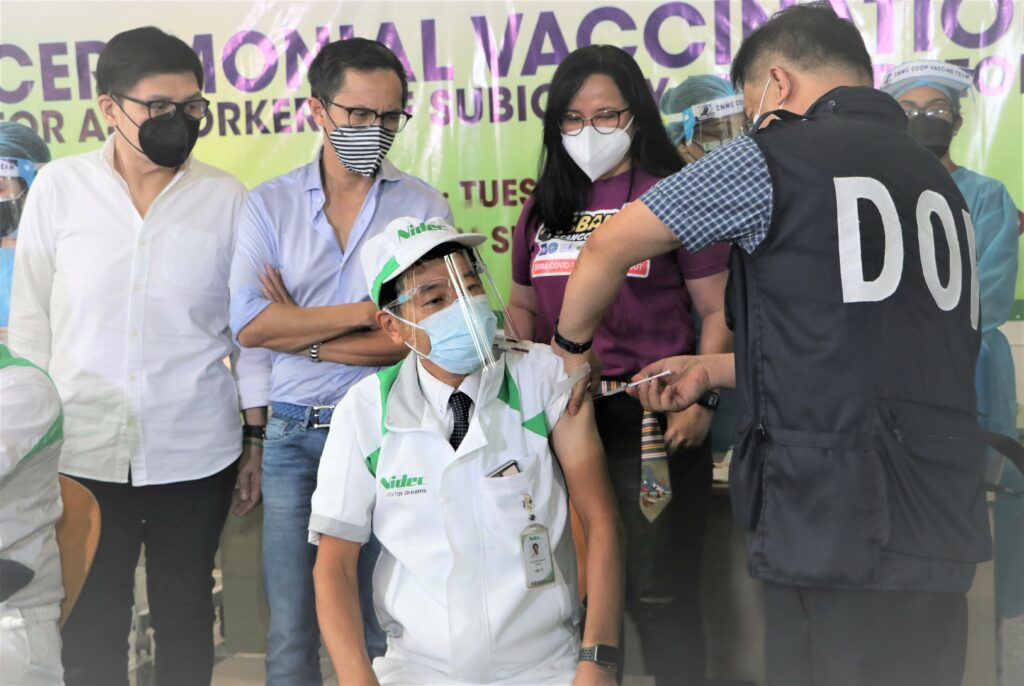 Eisma said the DOH-SBMA vaccination program is moving at an even faster rate with more vaccines being allocated by the government to the Subic Bay Freeport.
Last July 27, a total of 300 doses of Sinovac vaccine arrived as initial doses for the A4 group following the ceremonial A4 vaccination held at Nidec Subic Philippines Corp. office.
Eisma said she has also received a commitment from the national government for the weekly release of vaccines for workers in the Subic Bay Freeport Zone to boost the A4 vaccination program.
She said the A4 vaccination program is expected to snowball among business locators here and will help bring about Subic's economic revival.
Hundreds of recipients, including senior citizens, queued at the Harbor Point Ayala Mall here for the scheduled second dose of Astra Zeneca vaccine administered by SBMA health workers from 10 a.m. to 12 noon under the DOH-SBMA program.
SBMA Deputy Administrator for Health and Safety Ronnie Yambao said the DOH has allotted 240 doses for Wednesday's rollout, and gave 180 doses of the Janssen one-dose vaccine for the July 27 rollout at the Harbor Point here.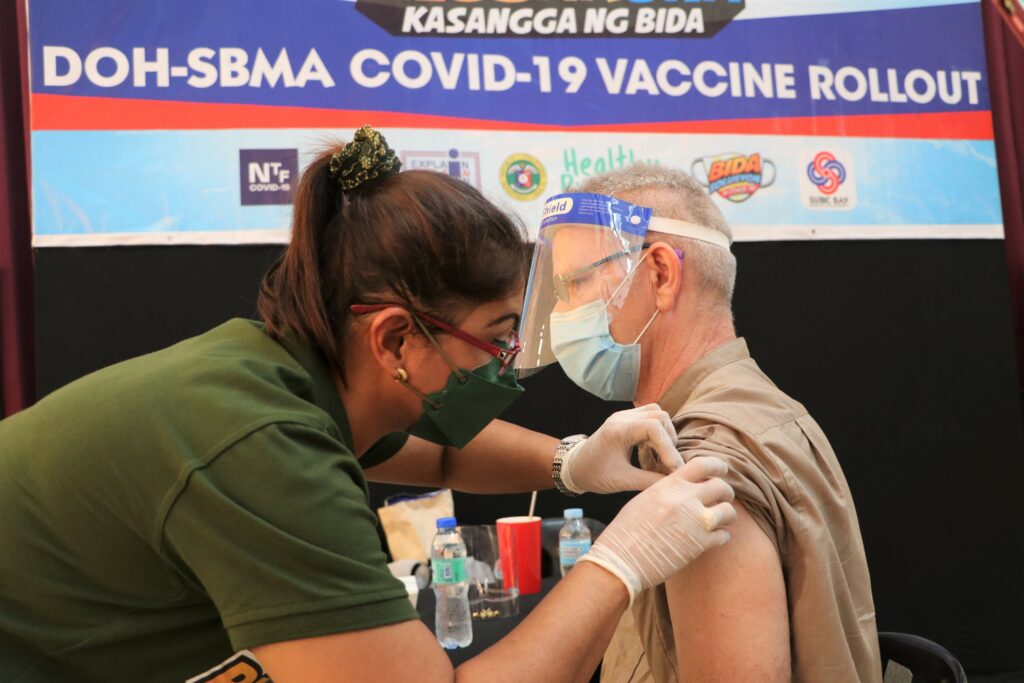 Yambao said the SBMA's Public Health and Safety Department had so far recorded a total of 2,068 recipients of COVID-19 vaccine in Subic, of whom 1,105 are SBMA employees.
"With the continuous deployment of vaccines by DOH, we would achieve the level of population protection, hopefully, within the third quarter of the year," he added.
In the July 28 rollout, Customs District Collector for Subic Marites Martin lauded the SBMA for its COVID-19 vaccination program, and thanked the Subic agency for accommodating Customs personnel in the rollout. "You are helping many of our residents in the Freeport," she said.
Martin, who resides in the Subic Freeport, also received her second dose of Astra Zeneca vaccine that day.