The plan is called HELP, where H stands for health and housing, E is for education, economic growth and environment, L represents livelihood and lifestyle, and P is peace and order, palengke (market) and pamilya (family).
During her first year as local chief executive of Pasay City, Mayor Emi Calixto-Rubiano unfurled an overarching plan that proved fortuitous to Pasayeños.
It was a blueprint of what Rubiano called as "caring, truthful, and responsible governance"—a kind of governance that unwittingly foreshadowed the basic concerns that needed to be addressed in the wake of the COVID-19 pandemic.
The plan is called HELP, to which Rubiano explains: "H stands for health and housing, E is for education, economic growth and environment, L represents livelihood and lifestyle, and P is peace and order, palengke (market) and pamilya (family)."
Pasay City is the smallest city in NCR. Its total land area is 18.50 kilometers for close to half a million residents. But the number of people can be deceiving. Pasay's population is more than doubled each day by workers reporting for work from their districts and by commuters passing through.
The personnel compliment of the City as of December 31, 2020 totaled 4,459 composed of 16 elective officials, 1,644 regular employees, 2,602 casual employees, and 197 coterminous employees. It is this lean government work force that the city depended upon for facilitating assistance and basic services when COVID-19 struck Pasay in 2020.
HEALTH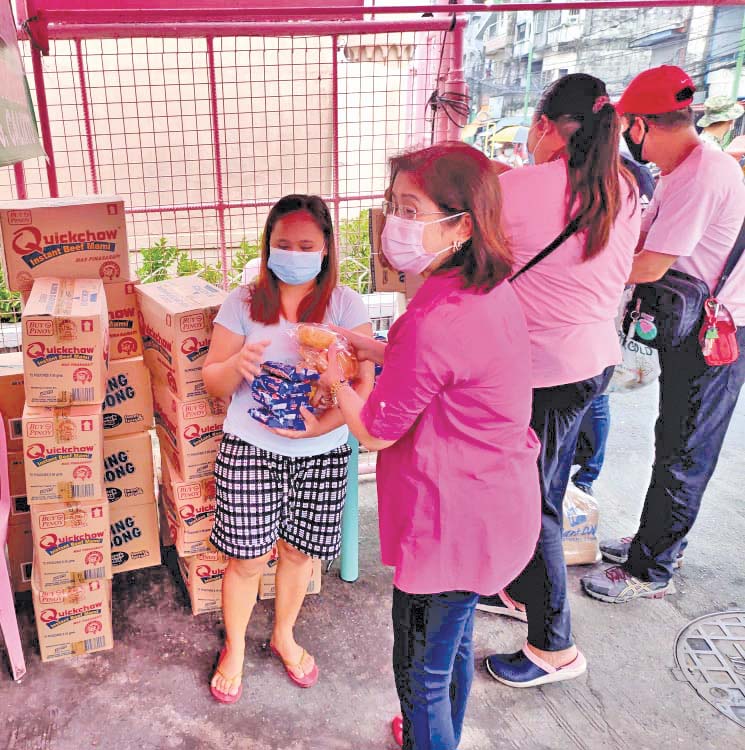 Pasay City is said to have one of the most comprehensive health programs, encompassing maternal and child health, as well as out-of-school immunization programs that fight deadly diseases like dengue.
One of the city's recognized accomplishments is its provision of logistical support and relief assistance to COVID-19 confirmed patients and families during their quarantine period.
In Pasay, RT-PCR and Antigen tests are free for residents. Home service is made available for those who cannot go out during lockdowns.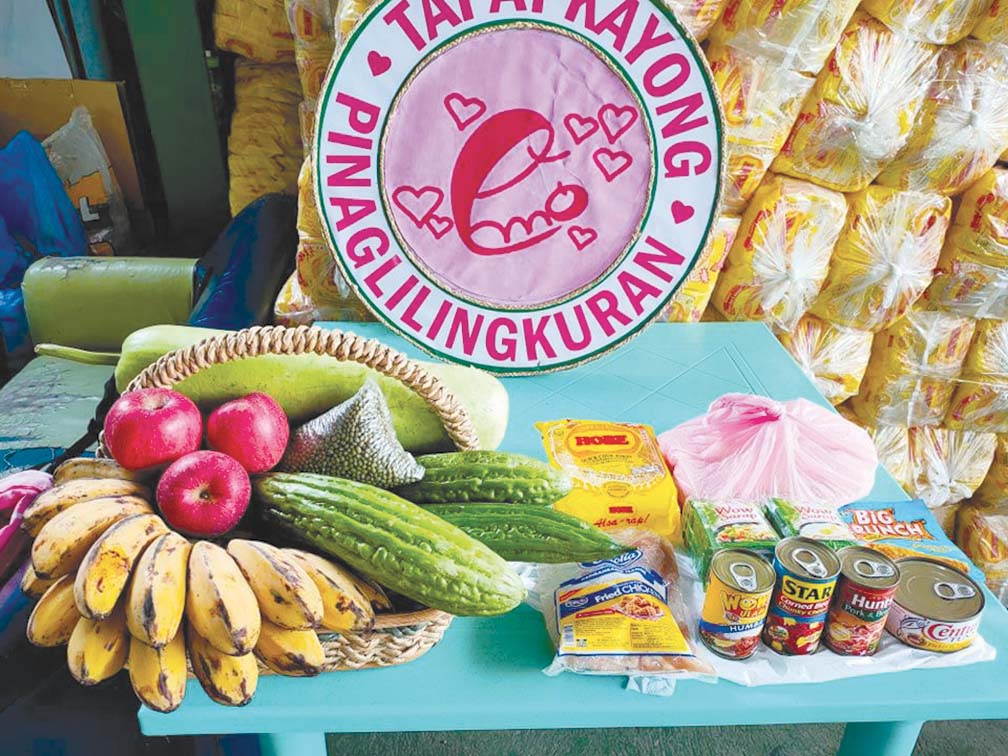 COVID patients do not receive canned goods. Rather, the City supplies them with weekly packs of fresh, nutritious food to raise their immunity and resistance to COVID-19. There is also Mayora Emi's Kitchen where simultaneous feeding programs are accessible to all 201 barangays that make up Pasay City.
"We give assistance to Locally-Stranded Individuals (LSIs) in Pasay," Rubiano said, adding: "Our ayuda is for eve-ryone. We give cash assistance to every family. We have birthday gifts for senior citizens. Before we gave them P1,000. Now, we have raised this to P1,500. We also give them (senior citizens) pension."
Much-needed medicine—from vitamins to maintenance drugs—are distributed in the barangays and health centers.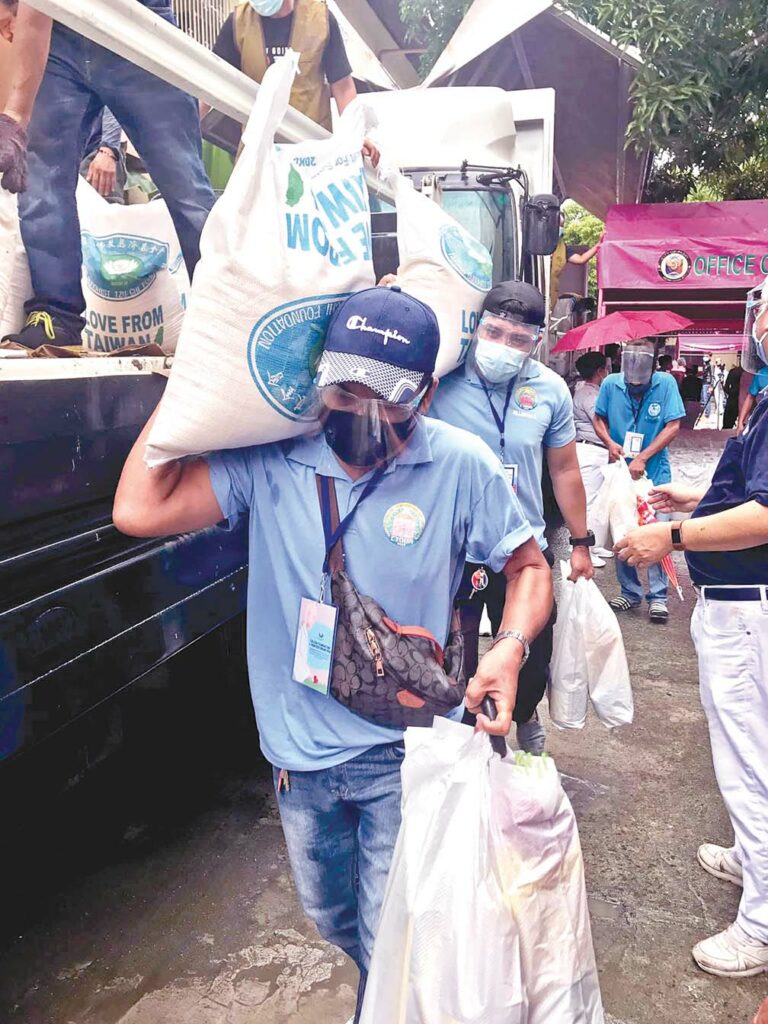 Pasay City likewise partners with different foundations in its bid to help those displaced from work. These include transport groups who could not ply the streets because of the lockdown.
There is accommodation for health care workers housed in a facility during their scheduled duty and quarantine period.
Disinfection is a regular activity. The city uses Bureau of Fire Protection trucks donated by Rubiano when she was still congresswoman for the lone district of Pasay, to disinfect each barangay.
Pasay City immediately implemented localized lockdown. Whenever there were two or more cases in a given area (be it a house, street, or compound), localized lockdown was implemented to isolate the infection.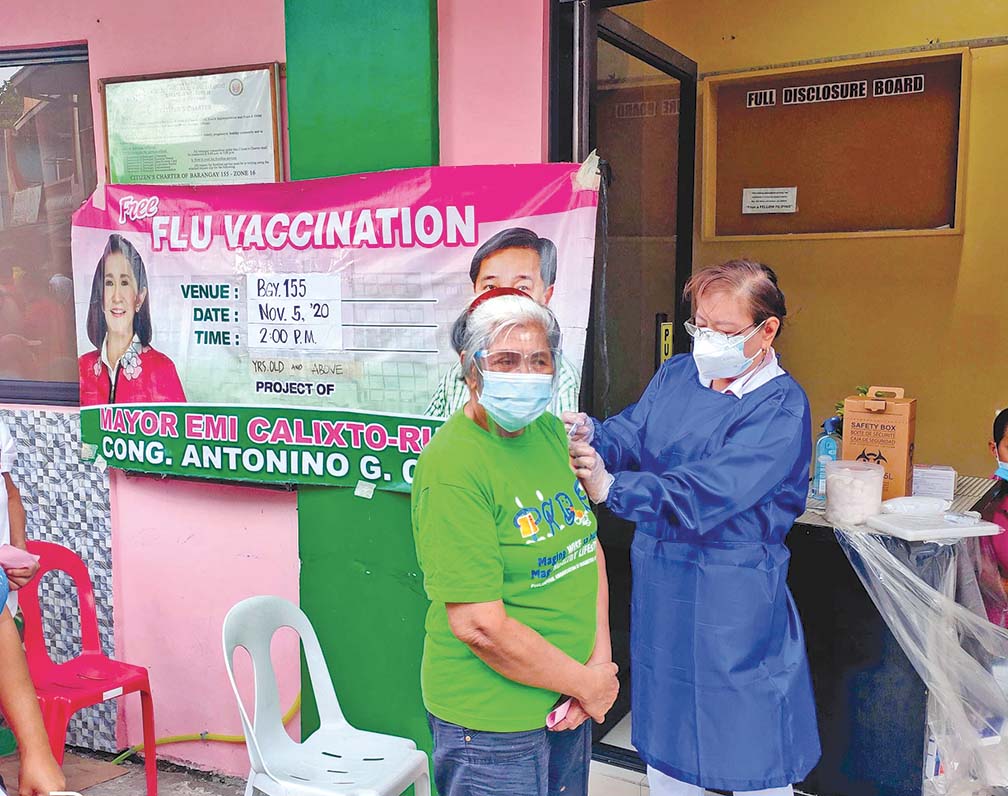 Pasay has mobile clinics that bring doctors to the barangays. Communicating via mobile phone, doctors listen to the patient and makes a diagnosis, complete with recommended medicine. Health workers and LGU staff deliver the medicine to the barangays on the same day of consultation. There are also back-up ambulances, ready a to take a patient to the hospital.
Pasay City was also able to improve its health services through the acquisition of five units of dialysis machines and six units of fully automated hematalogy analyzers for use of the Pasay City General Hospital and Health Centers.
There is continuing rehabilitation of PCGH in terms of facilities, equipment and human resources.
For various health services programs, drugs and medicines were purchased amounting to P389.8 million. Medical, dental, and laboratory supplies were likewise purchased in the amount of P52.90 million.
The Pasay City government has provided Pasayeños with a health card known as "Take Care, I Care," which helps to meet expenses accruing to hospitalization and other medical needs. Its coverage has been raised from P25,000 to P30,000.
HOUSING
Pasay City has a socialized housing program for city hall employees. There is also an in-city housing project, as well as relocation program for informal settler families.
"We have peacefully addressed issues concerning 183 ISF structures and issued more than 30 Certificates of Occupancy to our Pasay Ville resettlement site, which is located at Sitio Sampiro in Tanay, Rizal," Rubiano pointed out.
The city has been negotiating with homeowners to give a grace period to renters who could not afford to pay during the pandemic.
"We have a housing project in Leveriza, but it was stalled because of the pandemic and siyempre po yung aming budget naging konti [and because our budget shrunk because of the pandemic]. Now we are looking for possible private sector partners to support the project," Rubiano said.
In 2020, the Pasay City LGU developed Phase 4 of the Manukan Area for Socialized Housing at Villamor Airbase in the amount of P24.8 million.
EDUCATION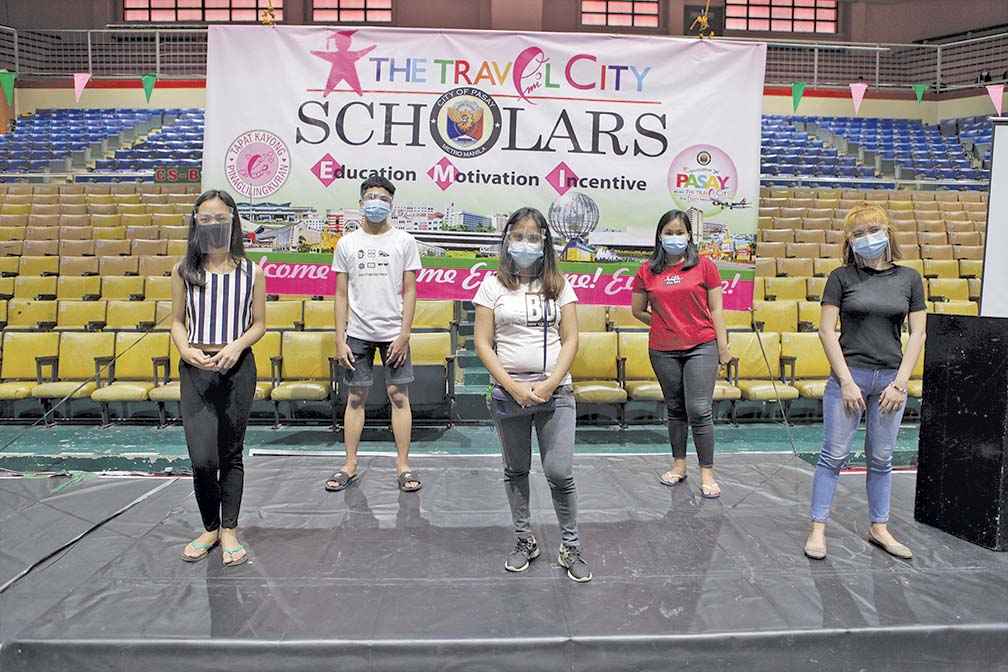 In the area of education, the Mayor reported she is strengthening initiatives to provide free but quality education for all the students in the city by constructing more school buildings and providing them with adequate school supplies.
The City University of Pasay (CUP) provides education to the less-priveledged yet deserving students of the city. It has been recognized by the Commission on Higher Education (CHEd) as a quality learning institution. CUP is a recipient of a 100% scholarship from Unifast, a tertiary education subsidy for poor college students. Qualified students receive a subsidy of P60,000 every school year or P30,000 per semester.
The Pasay City LGU has a P65,000-budgeted scholarship support for students. Each student has a P1,000 allowance per month.
In coping with the long hours of students being cooped up at home, the city has made possible free WiFi in all public schools, free books for elementary and high school students, free school shoes, free shuttle for students in the city universities of Pasay.
Likewise, there is Special Education Rehabilitation and Training (SPED) with elevator and aircon-ready rooms and buildings.
While there are no classes, the city government extends and increases the number of classrooms. Also continued are the giving of school supplies and allowances for the students. Teachers have been provided with laptops to facilitate online teaching.
For the City's Education Assistance Program, deserving elementary, high school, and college students were granted Financial Assistance amounting to P211 million.
Two four-story school buildings and facilities were constructed in 2020. The two buildings had 48 classrooms and 44 rooms respectively. Phase 2 of the Cuneta Elementary School was likewise built. Also undertaken were the rehabilitation, renovation, restoration, and repainting of 13 school buildings in Pasay.
ECONOMIC GROWTH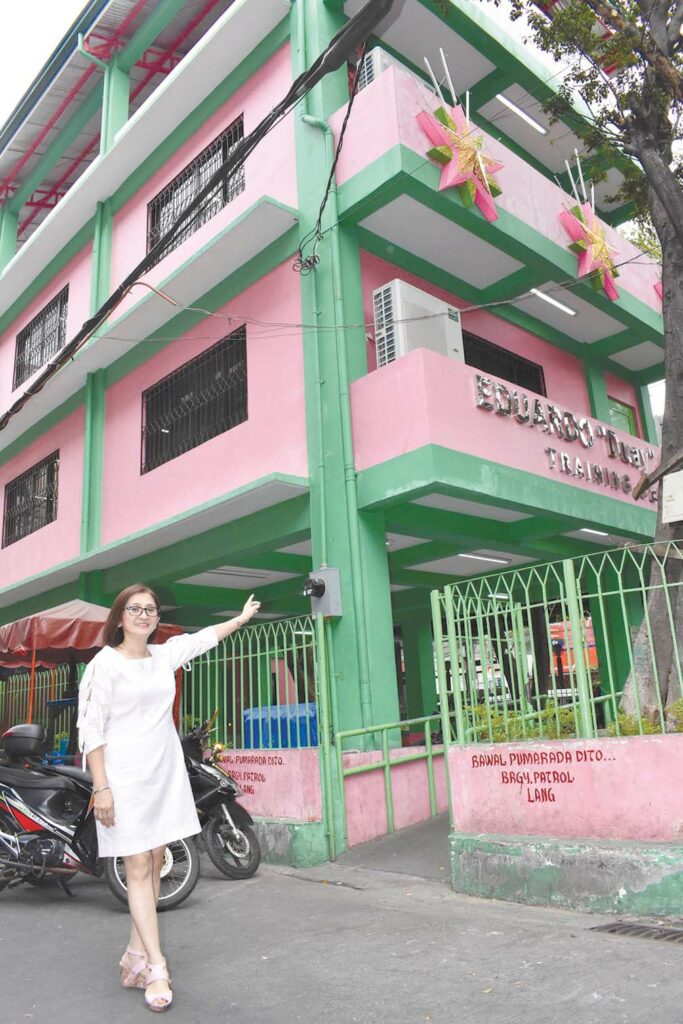 Touching on economic growth, Rubiano stressed the importance of full automation and of updating technological processes to attain ease of doing business and provide more efficient and effective public service.
"To encourage tourists and investors and earn revenues that can help develop Pasay, we established online payments and the automation of business permits. We also had one-stop shops to sustain the business-friendly image of Pasay City."
According to Edwin David of the Information and Communications Technolo-gy Office (ICTO), "the online campaigns on Ease of Doing Business allowed Pasayeños to accomplish applications for business permit and building permit applications online."
David added that they are also about to start their online transaction for real property tax assessment.
"We've upgraded our internet capability from 100 mbps to 500 mbps. This year, the City government is embarking on putting WiFi connectivity in City Hall and outside offices. We have already identified all access points for WiFi and allocated the corresponding funding. The City government is ready for virtual and online transactions," he said.
ENVIRONMENT
Pasay's LGU is also very active in various coastal clean-ups and greening projects that encourage residents not only to clean their surroundings, but also to plant trees.
"We are into waste segregation and recycling, etc. We have a Clean-Green program where we encourage Pasayeños to plant," David said.
There is also the "Isang tao, isang buto, buong bansa, buong mundo" [One person, one seed; the whole country, the whole world"] program. Here, people are encouraged to plant and raise even one plant. Proponents said the project would help the environment a lot. "We do vertical gardening, urban gardening, and planting even in plastic containers," they said.
Barangay officials are trained in urban gardening. It is the City's way of sustaining food sources. "We encourage them to plant vegetables that can complement their family's food needs," they added.
LIVELIHOOD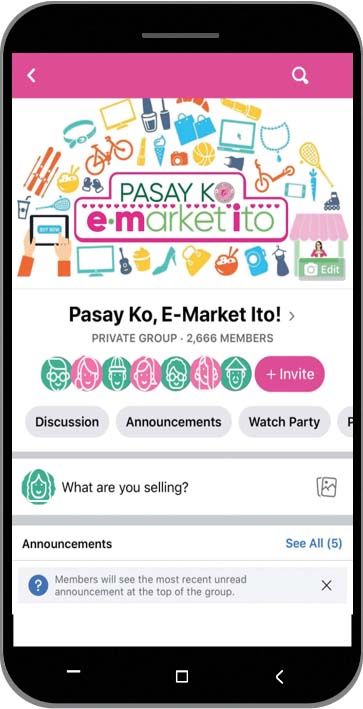 On livelihood, the mayor reported they have been very active in conducting job fairs, as well as livelihood and self-employment, financial literacy and entrepreneurial programs, especially for women and housewives in coordination with the Technical Education and Skills Development Authority (TESDA).
"Our trainings continued despite the pandemic. We partnered with TESDA, DOLE, and LTO. We took LTO as partner. To further empower our trainees, we made them conversant with the laws on driving. As partners, the LTO gives us seminars for free," Rubiano said.
Livelihood trainings include food and beverage, baking, and cooking. After finishing the trainings, they are given start-up capital so they can use their learnings to engage in business.
"We put up "Pasay ko, E-market Ito" so that they can promote their products there. And those who E-market, are given start-up capital," she added.
To further incentivize the livelihood trainings, there is the Mobile Palengke because during ECQ, they cannot go out to train, so they don't violate IATF protocols.
"We provided Mobile Palengke because during ECQ they cannot go out to market," Rubiano explained.
Livelihood projects continued even during the ECQ. Livelihood programs were established in Pasay because the pandemic forced company shutdowns and so many lost their jobs in the process. Training is gradual to avoid violating IATF protocols.
Regular programs and projects help bring livelihood to Pasay's constituents. "We even give emergency employment programs, of course with the help of DOLE, DILG, and the budget of the city," Rubiano said.
LIFESTYLE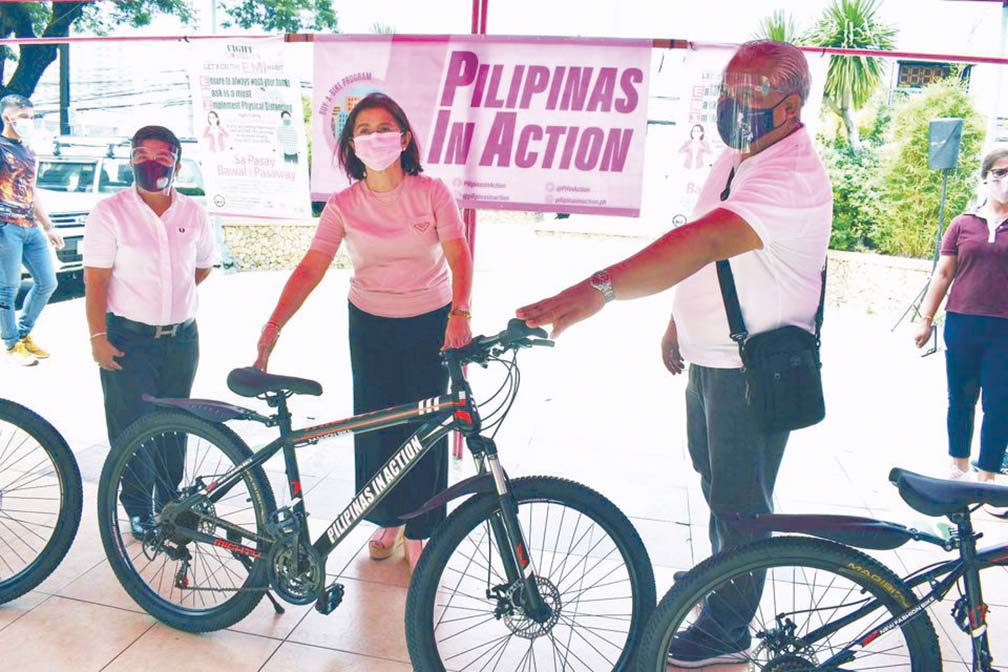 On lifestyle, she said they will continue to promote Pasay as "Travel City" and destination, which was started by her brother, former mayor now Rep. Antonino 'Tony' Calixto.
"We aim to make Pasay not just the premier gateway, but also a world-class destination. They come to us and not just merely pass through our city," Calixto-Rubiano said.
She added: "We have a citizens ID that they can use for buying things, they can just swipe it and they can buy things with it."
The City launched the "Electronic Mamamayan Identification Card" which can be used in contact tracing, commerce, as a city ID, and an e-wallet for the distribution of financial aid.
The electronic ID will also serve as a database for the city's COVID-19 vaccination program schedule.
Along with the Electronic Mamamayan Identification Card is the introduction of the ITBS smart country ecosystem which the local government of Pasay came up with in response to the COVID-19 pandemic.
It starts with a citizen registration management system where all the information and data of a registered citizen are updated, maintained, and sent to a private cloud server, or a premise server, managed by the LGU in compliance with DILG Memorandum Circular 2005-69. It strictly adheres to the provisions of Republic Act 10173, the Data Privacy Act of 2012.
Some of the information will be shared by other government agencies, especially during a disaster and emergency crisis situation such as the pandemic.
The city said that this will enable the government to provide the needs of its citizens in a timely and orderly fashion, as provided for under Republic Act 10121, the Philippine Disaster Risk Reduction and Management Act of 2010.
The objective of the smart country ecosystem is to register each member of the family in each community using the citizen registration mobile app and generate for each member a unique QR code and facial ID that will be presented to gain entry to local borders and jurisdictions, government offices and institutions, business establishments such as restaurants, and public market.
"They can use the ID Card to facilitate with ease the processing of documents—from wedding certificates, to business permits, and cash aid—in the comfort of their homes," she said.
Rubiano further stressed that in the process, tourism is promoted by projecting that Pasay City is safe, and clean. "This will encourage tourists and investors to give Pasay a second look. Even international and local tourists will come and visit Pasay City."
PEACE AND ORDER
On peace and order, the mayor said they will seek the active cooperation of the citizenry through coordination and problem-solving at the grassroots level.
She elaborated that the City is also active in complying with the order of President Duterte to rid the streets of all obstructions through Task Force EMI or Efficiency in Managing Infrastructures.
She also highlighted the need to stop all forms of vices in the city especially illegal drugs and illegal gambling with the help of the police and the citizens.
"Peace, order, safety and security are among my top priorities. We cannot be lax in the way we live in our communities when there is always a threat of disorder," Rubiano said.
The City is addressing the traffic situation in Pasay City. "We are looking at non-contact apprehension in in EDSA-Macapagal, Buendia and Taft Avenues. We are likewise upgrading stoplights."
CCTVs are already in place and are being manned by the Command Center. It is constantly being upgraded and improved. A budget has been set so that CCTVs will be interconnected with schools, streets, command center, and offices.
"We want a drug-free Pasay, so we can really lessen and control problems of this sort. We will also continue with road clearing and sidewalk clearing so that our city will be orderly and peaceful," she said.
PALENGKE, PAMILYA
Rubiano vowed to improve services and facilities, while also minimizing the use of plastic and other non-biodegrable products in the palengke (public market).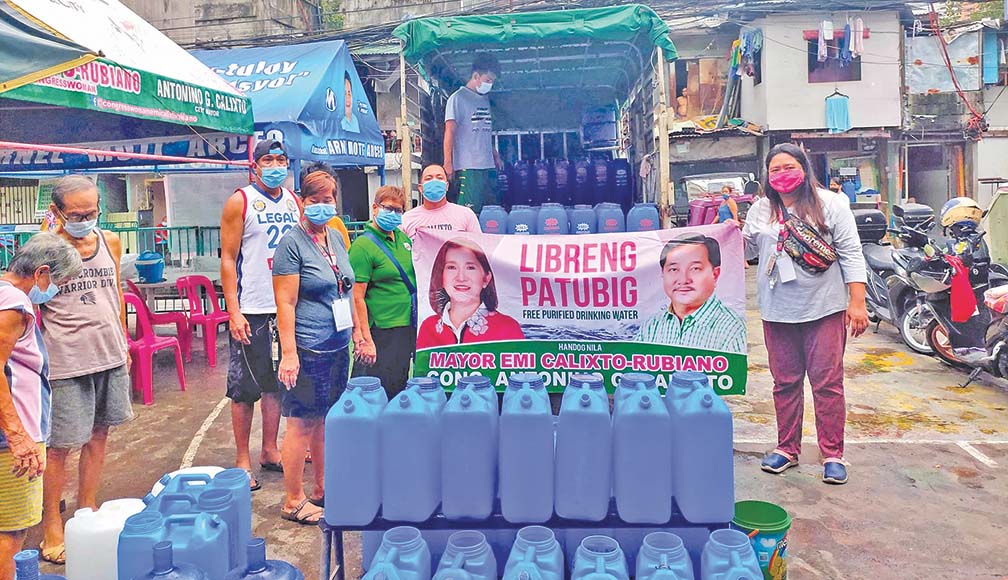 Facilities like water supply and transportation are also being improved.
"We improved the market's services and facilities. And now we are ready to give out aprons that the vendors can use. We are also addressing the garbage collection and water supply," she said.
With regard to pamilya (family), Rubiano stressed the importance of providing help to everyone.
"When we speak of pamilya, we don't mean only our immediate family of parents and siblings. Our family is an extended one which includes underserved and vulnerable sectors — persons with disabilities (PWDs), the elderly, as well as women and children.
"Family is very important to me, including senior citizens and solo parents. And of course, our moral values formation. We partnered with a nun association who gives counselling to families. But because of the pandemic, we had to hold these sessions. But online, we try to continue with the program. We have online bonding sessions with families. We hold contests online where they get prizes. We do this so they would stay at home," Rubiano said.
AWARDS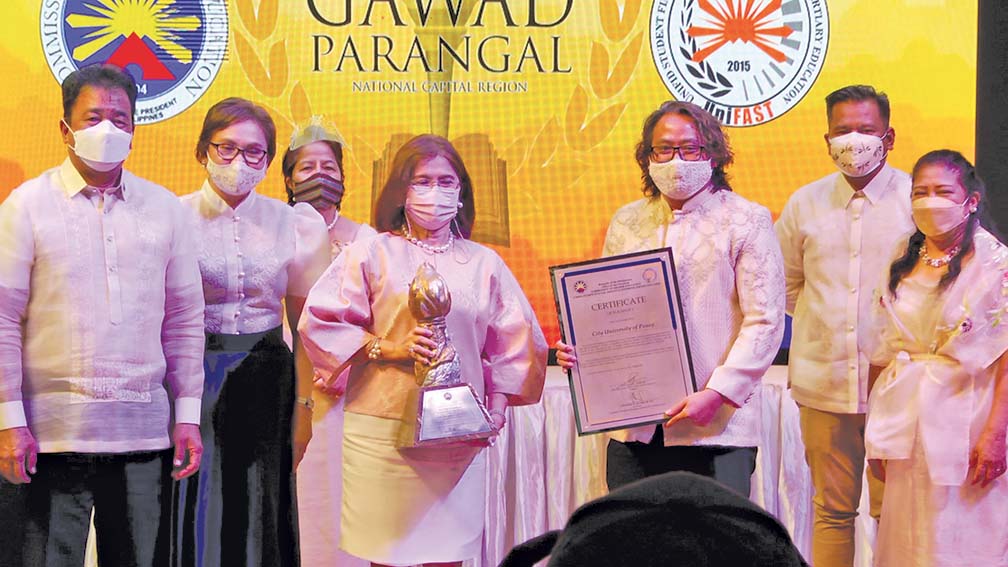 For its efforts, the Pasay City government and its mayor have been recipients of various awards. These include:
• 3rd Place, 2019 Assessment of LGU's Compliance to Manila Bay Clean-up Rehabi-litation and Preservation (MBCRP) Program.
• Highly compliant LGU in the Implementation of the Supreme Court Mandamus, garnering a score of 93.70%.
All the 17 NCR LGU's were assessed on the following areas of compliance among them liquid waste management, solid waste management, informal settler families, information and communication campaign and institutional arrangements.
The award and recognition was given by the DILG to Pasay City Government on February 26, 2020.
On October 16, 2020, the Department of Health (DOH) Metro Manila Center for Health Development also recognized the city for its health programs and preparedness and gave Pasay City the 'we rise as one, we heal as one' COVID-19 response service award, noting the LGU's 'relentless implementation of COVID-19 response and ensuring the provision of quality health services in the community'.
During the 8th Regional Competitiveness Summit on December 16, 2020, the Department of Trade and Industry (DTI) gave the Pasay City government the following awards:
• 1stPlace in the Highly Urbanized Cities for Economic Dynamism
• 3rd Place in the Highly Urbanized Cities for Infrastructure
• 3rd place in the Highly Urbanized Cities for Overall Competitiveness.
The cities all over the Philippines were ranked based on 4 pillars: economic dynamism, government efficiency, infrastructure, and resiliency and overall competitiveness.
Also, the Grassroots Implementer Award was given by Department of Trade and Industry (DTI) through the Government Financial Management Circle Inc. on December 16, 2020, in recognition of Pasay City's remarkable effort in implementing the Enhanced Electronic New Government Accounting System (eNGAS).