Kezia Charity Escleto Rosero, 23, burst into tears after the October 2 to 4 board examinations for Metallurgical Engineering. She diligently studyied for months, following a rigid, backbreaking schedule. She made sure she reviewed everything she learned the past five years. Still, she found the exams so difficult that she broke down in frustration.
Her friends would tease her and would call her a "topper" that when she calmed down she knew deep inside that she made it. She was pleasantly surprised that she landed third place in the recently concluded licensure exams for "MetEngg."
Engineering is no longer a male-dominated course as how it was in the long ago past. In Kezia's class in UP Diliman for example, its 50-50 boys and girls and Kezia finds it cool.
Kezia's favorite subject has always been Science. When she took the UPCAT, she initially wanted to take up Chemical Engineering, just like her older brother Ezra Jeremy, but MetEngg was suggested by her mother.
Kezia does not hesitate to admit that her parents had influenced her decision on what course to take in college. After all, her mother—Eng. Cynthia Escleto Rosero—is the Philippine mining industry's first and only woman Resident Mine Manager (RMM), the highest job position in mining operations.
Her "Mame" is RMM at Rio Tuba Nickel Mining Corp. (RTN) in Palawan, a subsidiary of Nickel Asia Corp.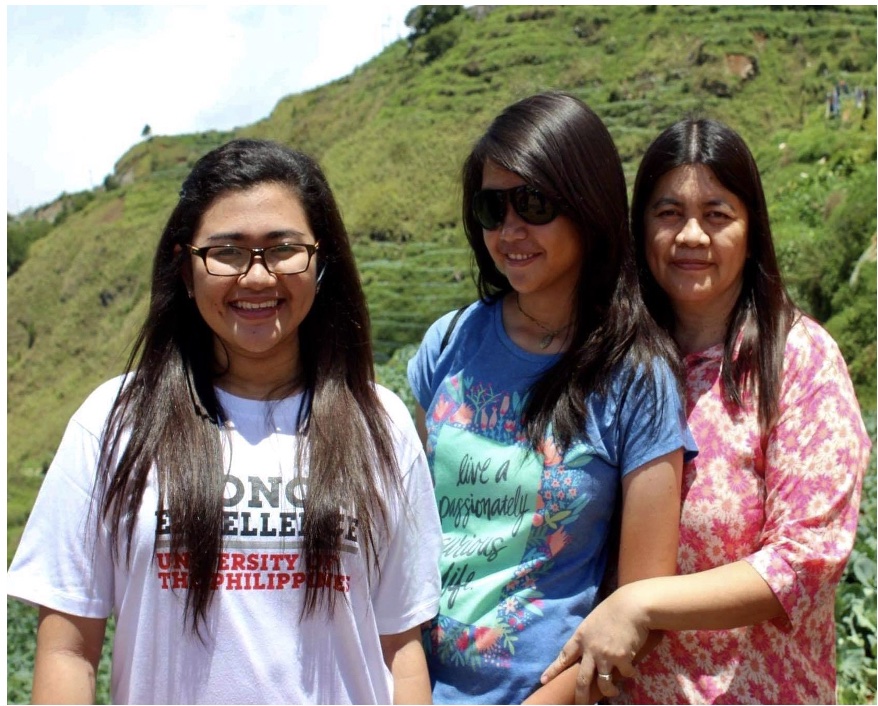 Kezia is entertaining grand plans of a second course or even a Master's Degree, at least in her mind. Because in her heart she knows she wants to dive into work immediately and practice her craft first, even considering joining the mining industry.
Asked for a message for kids who would like to follow her footsteps, Kezia would immediately say – "take care of your mental health."
Young adults these days face many undefined mental pressures because of how the world has opened up wide for them and whether consciously or otherwise, many are taken off guard.
Kezia herself almost fell into the trap, taking things too seriously that she felt at one point that studying was a burden instead of a privilege. And she is grateful for the strong support system she has, led by her parents. Her father Engr. Elmo C. Rosero, is also a Mining Engineer at RTN.
Kezia believes her generation is prepared for the future because, like her, they have access to all the information they need to be able to make a sound decision and choose a worthy path.
"Just like the debate about mining in Palawan—I understand the science. As a young person, I am aware of my responsibilities to climate change and what's at stake in the future and I will forever be a student of social science so I know what I am getting into and I am sure many young scientists like me, do," Keiza declared.