"When i was 25, i was based in Cebu and I was the customer Development Finance Manager of Colgate Palmolive in charge of Visayas and Mindanao. So basically, at that time, I was looking after the financials of our company for our customers in the Visayas and Mindanao," said Reynaldo Abilo, now 38 years old and the Chief Finance Officer (CFO) of Shell Philippines.
Abilo said that he worked closely with the Colgate Palmolive sales team to make sure that they were able to drive sales to their distributors and to key accounts and customers.
"We also had to make sure that at the end of the day, we were able to collect our credit and collections from customers," he added.
When asked if he ever dreamed of ending up where he is now, Abilo related that he did not have any specific plans of becoming a CFO when he was younger, but he knew that he wanted to be somebody.
"My ambition back then was to become a somebody in the future. I didn't know what that somebody was but I wanted to be somebody in the future. In fact, it was not clear to me what career path I would take when I graduated from college," he said.
SCHOLARSHIP PLANS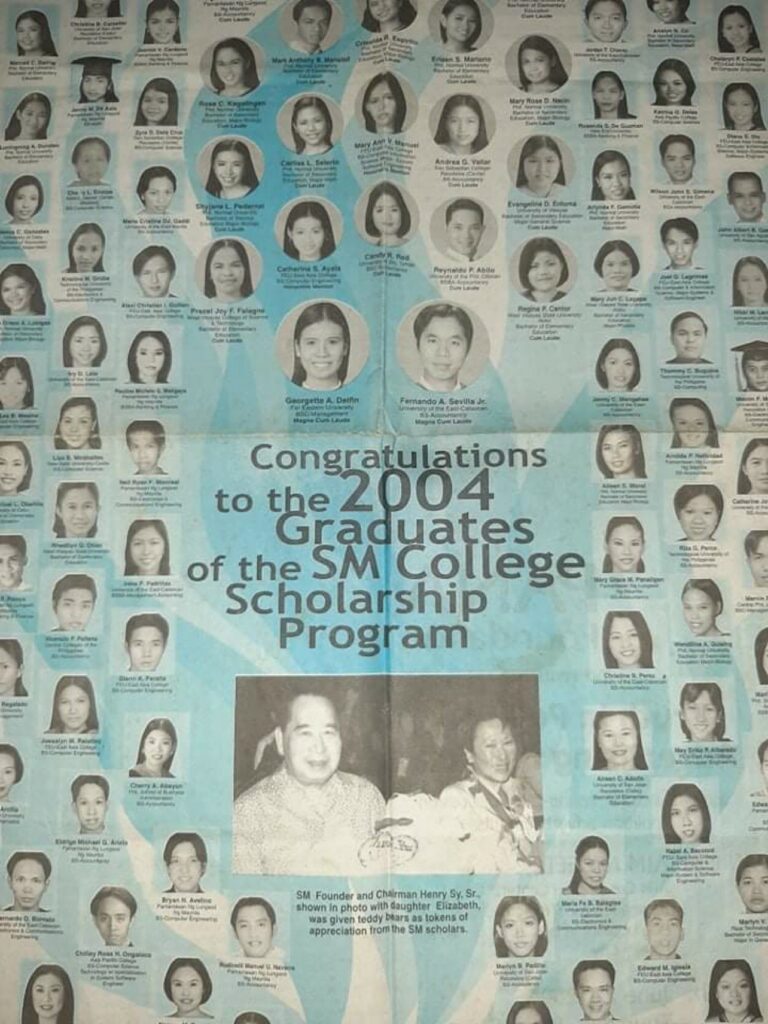 It was probably this ambition to become somebody that pushed Abilo to do whatever he could in order to get into college. He recalled that as a 4th year student at the Culiat High School in Tandang Sora, Quezon City, he planned to apply for a scholarship because at that time, his two other siblings were also enrolled in college.
"My older brother was taking up marine nautical science at Philippine Maritime Institute Colleges and my sister was taking her residency as a physical therapist in a hospital in Bulacan and with the three of us going to college at the same time, I didn't think my parents would be able to finance everything," Abilo said.
To ease the burden on his parents, he actively looked for scholarship opportunities and what caught his attention was the SM Foundation Scholarship program. The sister of his classmate, who happened to be an SM scholar, said the "scholarship program of SM goes beyond academics because they get to see all the scholars every now and then and they do sportsfests, retreats and other social activities."
"So I think that is nice, you know, because it doesn't only make you study hard but it also makes you a better person, I guess," he said.
Together with a group of friends, they submitted their scholarship applications at SM North Edsa. A few days after, Abilo received a request for interview at the SM Foundation office which was then located at the Makati Stock Exchange along Ayala Avenue.
PROGRESSIVE MAKATI
That was his first time to go to Makati and he was amazed at how progressive Makati was.
"There were a lot of tall buildings and I told myself that I wanted to work here some day after graduation. And I was very fortunate that I was selected to be a scholar of SM Foundation," Abilo said.
He was able to get into the University of the Philippines Diliman and it was just his luck that the course he chose was accredited by SM Foundation. He enrolled at the College of Business Administration for the BS in Business Administration and Accountancy program.
"The tuition at UP at that time was between P6,000 to P7,000 per semester which at that time was already quite a big amount. I remember the salary of my father at that time was below minimum wage, about P5,000 so it was really beyond my father's monthly salary. Our daily sustenance for food came from our sari-sari store," he recalled, adding that he received a monthly stipend that wasm enough to buy books and cover some of his miscellaneous expenses.
During semestral breaks, Abilo said SM Foundation kept them busy with numerous activities like sportsfests, retreats and Christmas parties. This enabled him to meet and socialize with other SM scholars. They took every opportunity to share their experiences with each other.
One memorable experience he had with the foundation was when he was interviewed for his scholarship application. He recalled that the directress back then asked him what his favorite verse in the Bible was.
"I was surprised. I said to myself that this is a scholarship application and I was asked about my favorite verse in the Bible. I told myself then that there must be something else in the way the SM Foundation runs the scholarship program when they asked me that question," he said.
Together with the other scholars, he did get the opportunity to meet the late Henry Sy during the presentation of scholars. While he did not get the chance to talk to him personally, Abilo said he could see from afar that "Tatang," as Sy was fondly called, was happy to see them during the program.
HONEST LABOR
Abilo related that one of the things he remembered about being an SM scholar was he had the opportunity to work in SM during the semestral breaks. He recalled working as a bagger at the SM supermarket, an inventory clerk and as a salesman at SM Cubao.
"You get to have extra money for your allowance and for school and what really helped me become the person I am today is the discipline and the dignity in honest work or honest labor," Abilo said. "As a bagger, I was able to appreciate the role that the baggers play in the supermarket. Earning money for that is really something that taught me a lot of lessons."
It was also a good experience for him to socialize and interact with his fellow baggers, the cashiers. When he worked as a salesman, he was assigned to the men's shoes section. If the shoes were not available at the store, he had to go to the warehouse to get the specific size for the customer.
"And then another good experience was on my last year where I was assigned to the warehouse in Ugong, Pasig. I was assigned in the Arts Department which was in charge of coming up with the displays in the supermarket, at the entrance and at the exit for occasions like Back to School  or Christmas and I was part of the team that was deployed in supermarkets," he said.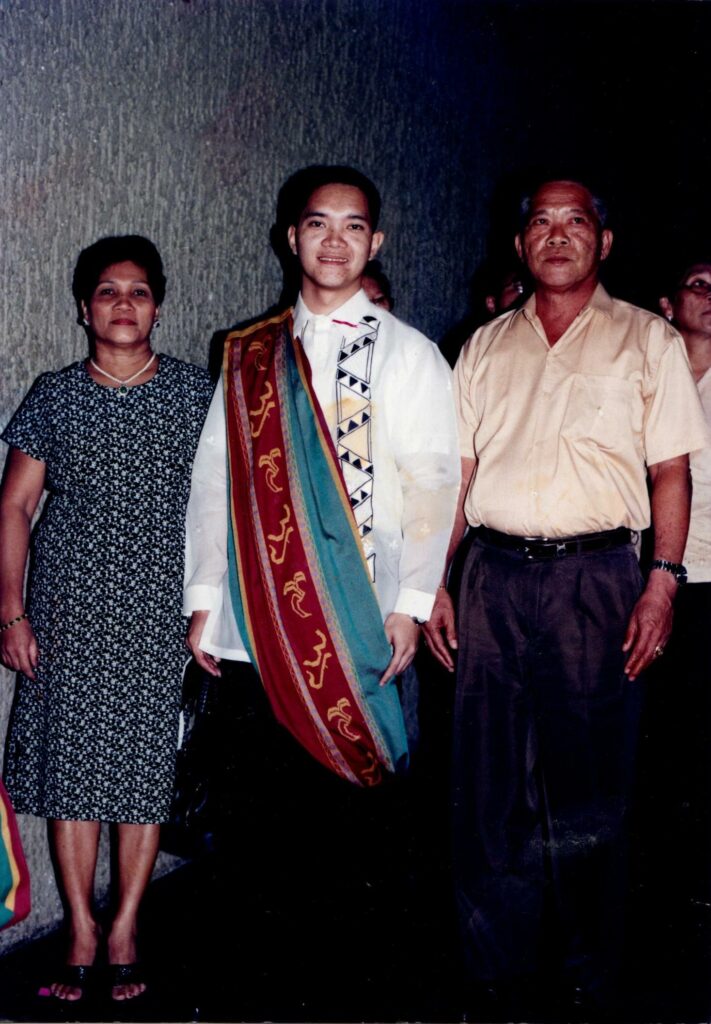 Abilo graduated from UP in 2004 and he got his wish to work in Makati as his first job was at SGV & Co. where he worked as an auditor. He stayed there for a year and he then moved to Colgate Palmolive which was located along JP Rizal back then.
"It was not very clear to me what career path I would take then when I graduated from college. I started my career in SGV as an auditor and back then I wanted to become a partner of SGV," he related.
"When I moved to Colgate Palmolive, I also wanted to become a finance director of Colgate. And now that I am with Shell, well of course, I was really aspiring to become a senior leader in Shell but upfront, I did not really dream of becoming a CFO immediately at the age of 38. I think it is somehow with the help of God that I managed to be somebody now, at present," he added.
STROKE OF LUCK
When asked how he got into Shell Philippines, Abilo said "it was a stroke of luck." At that time, he was enjoying his stint in Colgate where he was "part of the dynamic, multi-functional team" because it was made up of supply chain and sales personnel. He also enjoyed traveling across the Visayas and Mindanao and it was financially rewarding for him.
"But then I received a call from a headhunter because one of my philosophies in life is just to do your best in your current role and everything will follow. But at the same time, you have to be open to opportunities, be it internal or external," he said.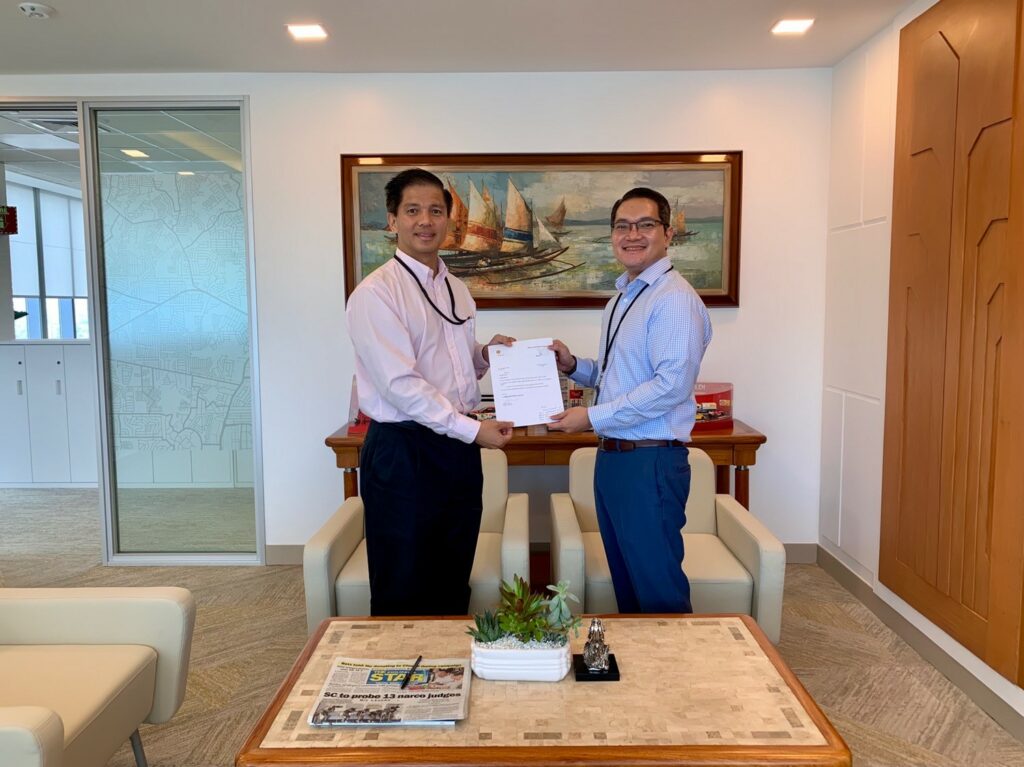 When Abilo found out that the opportunity was with Shell Philippines, he consulted with a few of his friends and classmates who were already working with Shell. He applied and when he got the offer to join Shell, he jumped at it because it was an offer that he could not refuse.
He had a very challenging adjustment period because the industry that Shell is in is completely different from Colgate Palmolive. Colgate's consumers, he said, "are very close to our hearts because you go to the supermarkets, you choose products to buy."
"When I moved to Shell, it was a totally different industry. It's very dynamic in terms of the price of oil is influenced by external factors. And you will not be able to experience this on your own because the car is the one that experiences the quality of the product," Abilo said.
He also had to get used to the culture at Shell because Colgate Palmolive is an American company and they decide quickly and fast. Shell, on the other hand, is an Anglo-Dutch company and "typically a European company likes consensus, likes to have discussions, these debates before making any decisions." He has been with Shell since 2009 and was named CFO in January 2021.
STEWARD OF RESOURCES
Now that he has assumed the top finance position at Shell, Abilo said as a "steward of the company's resources, I can help the company succeed and grow profitably so that it will be able to pay our shareholders with dividends and we will be able to create jobs for our employees, for people."
"In Shell, we always say that we are a strong partner in nation building. We power the progress of the country by providing fuel and energy solution to the communities and I want to be part of that journey," he said, adding that he is also keen on being part of Shell's venture into cleaner and lower carbon solutions, something that he is very keen on working on.
Abilo also sees it as his responsibility to develop the younger generation because they will eventually take over running the company. "I had the privilege of working in Singapore for five years and I think it was a very good opportunity because I was able to show what Filipino talent was all about, that we Filipinos can be world class, that we Filipinos can actually lead a multinational organization like Shell and I want the younger people to also experience the same and be able to be at the regional and global area and showcase the talents of Filipinos," he said.
"And that is something that I am really passionate about in terms of making sure that we provide opportunities to young people and help them be ready in assuming senior roles in the company," Abilo added.
When asked about how 2020 was for him, Abilo said it was a very challenging and an unprecedent year both personally and professionally. He had to make sure that his parents were well taken-cared of. It was also a year of transition for him because he got his promotion as CFO last year.
"Last year, we decided to close the refinery in Batangas. It was a big decision, a very difficult decision that we had to take but it was something we needed to make because we want to ensure the long-term sustainability of the company," he said, adding that the decision was the result of meetings with the board, shareholders, management and even the government.
The year 2021 remains to be a very challenging one for Abilo as he lost relatives and friends to COVID-19. He is, however, hopeful that the government's vaccination program will continue and accelerate so that more people will be protected and that all will be able to celebrate Christmas this year with family and friends while still practicing safety protocols.
RESET YEAR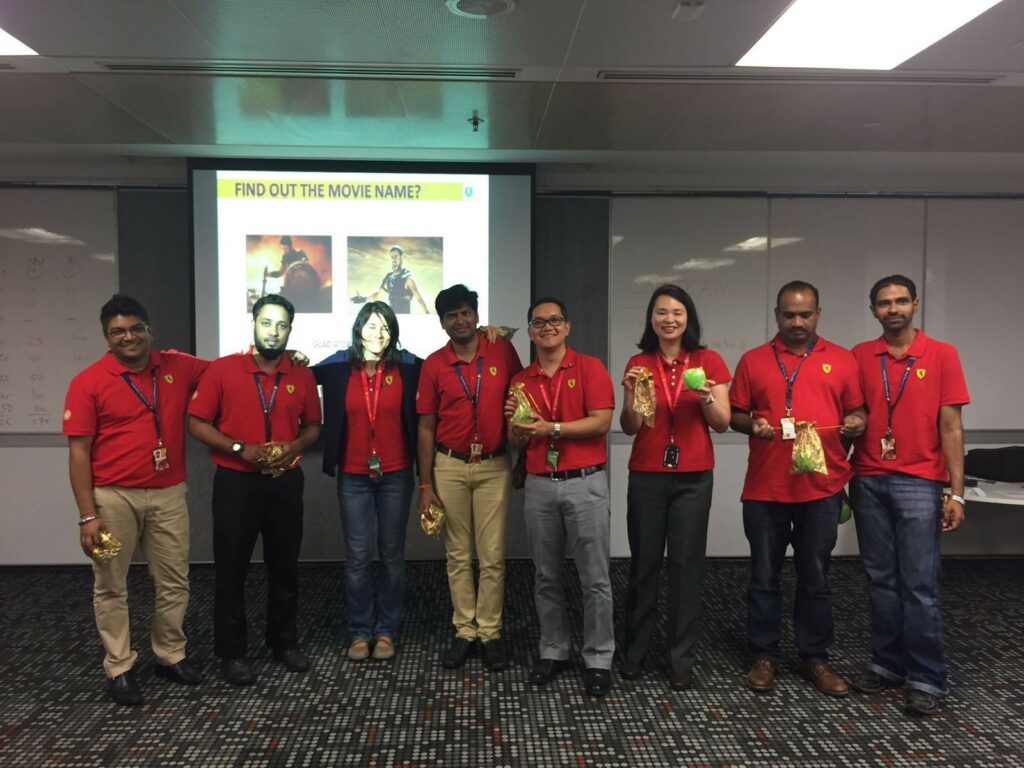 Professionally, 2021 was Shell's reset year as the closure of the Batangas refinery and collapse in oil prices, among others, made Shell close 2020 with a P16 billion loss.
"Hence, starting 2021, we aspired to recover and bounce back. With a refocused strategy around transforming our retail gas stations into mobility destinations, expanding our supply chain reach, and moving towards lower carbon operations, products and solutions, I am hopeful that we will go back to an earnings position and delivery sustainable performance," he said.
For this to happen, Abilo said it is important for the government to vaccinate the majority of the Filipino population so that consumer confidence and mobility will return.
When asked if he sees himself staying in Shell for the next five to 10 years, Abilo said he would like to stay on with Shell because his values are in line with those of the company.
"And I really like the way Shell runs its business, the way it treats its employees, the way it helps the country in terms of nation building, so very much aligned with my personal values," he said. "In Shell, we always espouse honesty, integrity, respect in all our dealings. It is something that my father also taught me when I was young so it is a perfect match, I would say."
Looking back at what he has achieved, Abilo said he would advise his younger self not to be easily discouraged and not to allow other people to clip his wings. He recalled that after he graduated, he applied for a number of positions in multinational companies like Proctor and Gamble, Unilever, Johnson and Johnson but he got rejected.
"There was a point when I already started doubting myself, whether I was fit for corporate life, for a corporate career. But, then again, the rest is history so maybe that is the advice that I would give to my younger self," he said.
He added that he should not be easily discouraged and to just continue to move forward and to do your best. "For each opportunity that is given to you, persevere. Don't lose that ambition, don't lose that dream. And, of course, along the way, make sure that your values are intact. That will be important when you reach the senior positions in life," he stressed.