This essay is the first of many written during a Memoir Writing workshop at Sunshine Place under the mentorship of Dr. Oscar Peñaranda, a Gawad Pambansang Alagad ni Balagtas awardee. An educator, author, and advocate of Filipino-American studies, Dr. Peñaranda's work includes "Seasons by the Bay," winner of the Global Filipino Literary Award and "Full Deck: Jokers Playing," judged as the best book for poetry in 2005 from the Philippine American Writers and Artists. Sunshine Place is a senior recreation center and member of the Felicidad Tan-Sy Foundation. – Ed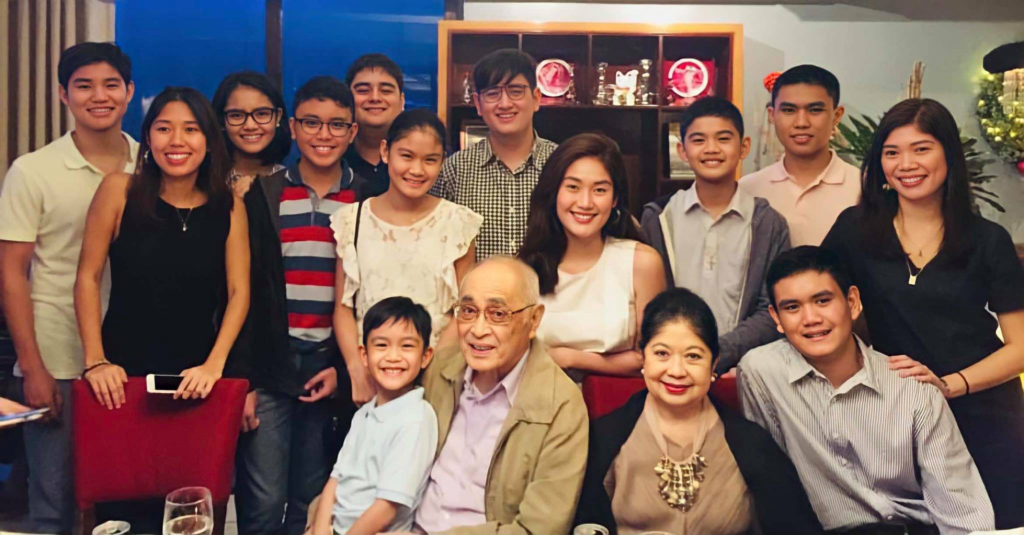 I could hear her before she came into view, the bangles dangling from her wrist making jingling sounds, as she strode down the hall of the UP Conservatory of Music. I sat alone in the room, waiting for her, my heart pounding wildly in my chest. This was going to be my first piano lesson with the "terror" of the college. I had been adequately warned about her, mostly about her temper outbursts, yelling at any student who came unprepared, in mixed Russian and English, with a voice that resonated down the hall.
She finally appeared at the doorway, a buxom, rather heavyset, tall, redheaded woman, her face set in a grim expression. She looked me over. Unexpectedly, her face broke into an almost angelic smile. Then with a thick Russian accent she asked: "How are you, darling? Tell me about yourself." That began my four-year love-hate relationship (mostly love) with my most unforgettable piano teacher of all time.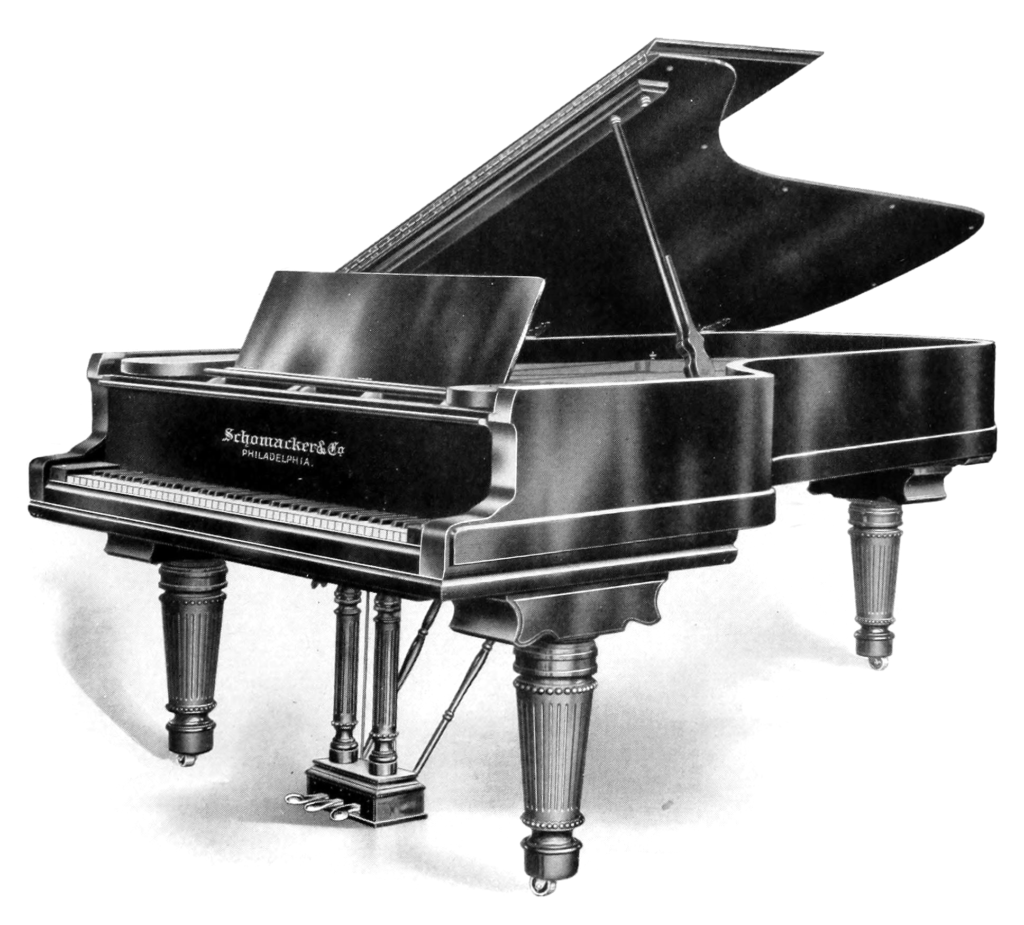 Olga Ifland was a concert pianist, a graduate of the Moscow Conservatory of Music. She fled Russia to settle in Shanghai from where she launched a concert career that eventually brought her to the Philippines. She fell in love with Manila.
From her stories, Manila seemed to have loved her back; she was probably the toast of the town. I could imagine what a striking figure she must have cut: curvaceous with curly red hair, witty and vivacious.
I was enthralled with her stories that took almost half of my one-hour piano lessons. Contrary to the public's impression of her, she had a keen sense of humor.
I was mesmerized by her tales. She narrated anecdotes about how President Quezon who was smitten with her, would invite her a number of times to Malacanang Palace to perform for special occasions; how he would always make sure to find out beforehand what color her attire would be. If she came in green, she would be toasted with a glass of Crème de Menthe, etc., making sure the drink matched the color of her gown.
She eventually fell in love and married a Dutch gentleman connected with a Dutch shipping line. He was tall, blonde, blue eyed and handsome. They got divorced after a few years and she was left to fend for herself. He left her with a son who closely resembled his father. With chin jutted out, and a proud look in her eyes, she said, "He didn't offer to give me alimony. And I never asked him for any." Without a hint of self-pity she briefly mentioned that she and her young son spent some time in the concentration camp in Santo Tomas when the Japanese occupied Manila.
After the war, she supported herself by teaching piano. Many students flocked to her as she gained a reputation as an excellent piano teacher. Not only children, but also diplomats and executives who were enchanted by her wit and easy banter.
The University of the Philippines sought her out to join the faculty of its Music department. She was considered as one of its top teachers although many a student would come out of her room in tears. To augment her income, she accepted an offer to teach at the International School where she taught music and directed a choir composed of students in grades 5 and 6. Inevitably the kids were terrified of her. Years later, grown up alumni would laughingly recall how a few of them couldn't help peeing in their pants on their way to the Music Room. But they mostly agreed that the Elementary School Choir never ever sang as well as when she was the director.
Auntie Olga played a crucial role in some of the turning points in my life. On my senior year she sat me down to talk about my "future." She said she had taught me everything she knew, and wished that I would go and find another teacher who could further develop and expand my piano technique, preferably, she added, a teacher in Europe.
Auntie Olga's wish for me came true, as I did leave for Vienna, Austria to pursue further studies with an eminent piano professor. However, an ardent and persistent suitor broke down my resolve to pursue a serious career as a fulltime concert pianist. I received almost daily airmails and operator assisted long-distance calls—this was the time when iPhones, computers, and such were still ideas germinating in some geniuses' brains. After a bit more than a year, I came back to Manila. Four months later, I got married.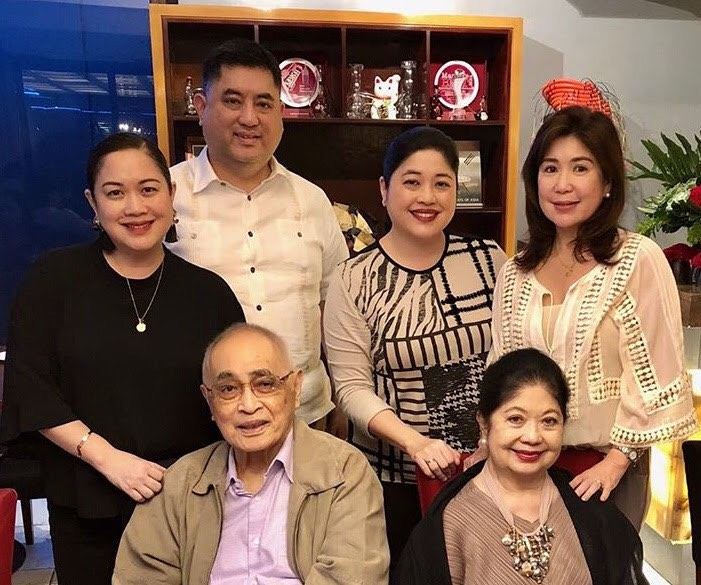 I had invited Auntie Olga to my wedding. I caught sight of her at the church ceremony, but she stayed away at a distance and did not attend the reception. When she finally agreed to talk to me, she admitted her deep disappointment over my interrupted studies. She finally came to terms with the reality that I had chosen having a family over a concert career. She readily accepted my invitations for her to visit me and my family at home, especially when I told her that I would cook her favorite Pork and Chicken afritada.
After her retirement from teaching at the university and International school she moved to a small bungalow in one of the villages in Paranaque, living alone with a maid and her two beloved canine pets who, she swore, could also play the piano.
Her son had left after finishing high school to join his father abroad, never to come back to visit. She kept accepting students, going to their homes to give private lessons, often walking, or taking public transportation. She forged on, although I could see that her age had caught up with her.
I got a call one day. It was her maid. Auntie Olga had suffered a stroke while walking back home from her student's house in the heat of the noonday sun. "Please come. There's no one here but me," the maid frantically pleaded.
I found Auntie Olga sprawled on a bed, alone, in an ante room of the emergency ward of a hospital. When she heard my voice, she opened her eyes but she could not focus, her eyes uncontrollably darting in every direction.
She tried to speak, but could only make grunting sounds. I stayed there with her, mute with grief, as my thoughts flashed back through the years when this once proud, vivacious, brilliant pianist from a faraway land became not only my mentor and friend but also became my model of a woman of extraordinary grit, courage, and strength of character.