Leading mobile services provider Smart Communications, Inc. (Smart) is partnering with one of the country's independent petroleum firms Cleanfuel in making connectivity devices more accessible to Filipinos.
Under the partnership, interested subscribers can avail of a 50% discount on Smart Bro pocket WiFi and Prepaid Home WiFi devices for every Php500 single purchase of gas, diesel, or autolpg at any Cleanfuel station nationwide.
A simple event marked the launch of the team-up, held at the Cleanfuel station in Barangay Barreto, Olongapo City, led by PLDT and Smart Senior Vice President and Head of Consumer Sales Group Alex O. Caeg and Atty. Jesus "Bong" Suntay, President of Cleanfuel Group of Companies.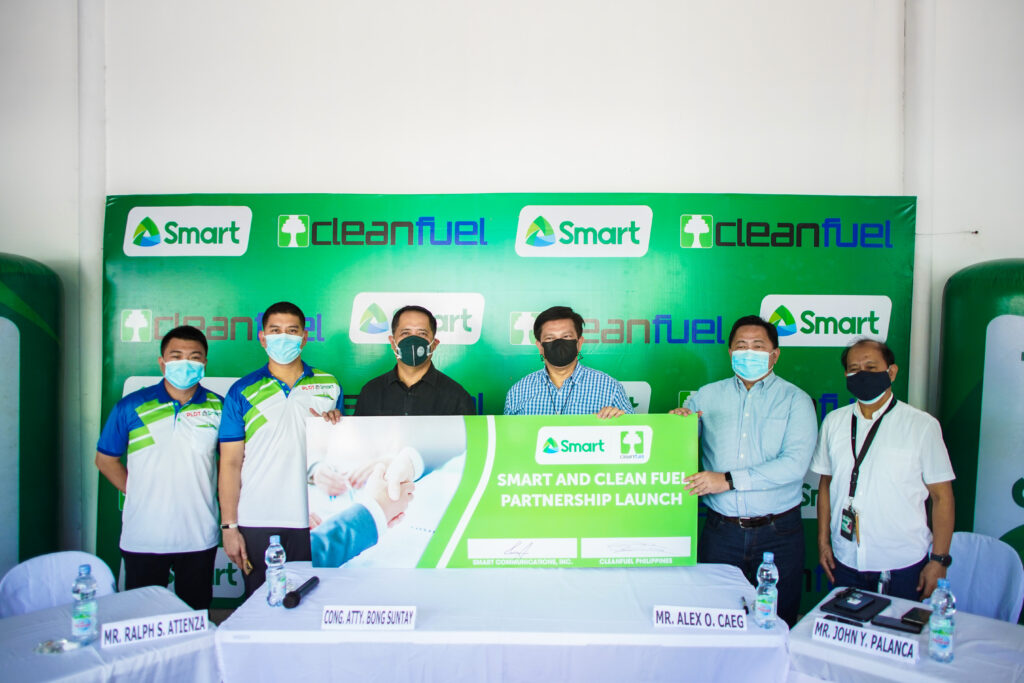 Joining them were PLDT and Smart representatives led by John Palanca, Smart First Vice President and Luzon Regional Head for Consumer Sales Group; Leonides Nivado, Smart Assistant Vice President for Regional Customer Development in Luzon; George Loyola, Smart Senior Area Development Manager; Camille Bartolo from Smart Regional Marketing in North and Central Luzon, and Cleanfuel executives Ralph Atienza, Cleanfuel Vice President, Marco Atienza, Cleanfuel Director, and Kris Lim, Cleanfuel Head of Marketing.
Also in attendance were Smart's Regional Distributor partners President Mark and Cecil Santos and General Manager Earl Abastillas, along with Provincial Distributor partners Gino Majaba and Ronnie Majaba.
"We are honored to partner with Smart, one of the largest telecom providers in the country. At Cleanfuel, providing affordable and quality fuel has been our driving force. This synergy brings mobility and connectivity together," said Atty. Suntay.
Smart Bro Pocket WiFi and Prepaid Home WiFi are powered by the Philippines' fastest mobile data network, as reported by third-party mobile internet analytics firms such as Ookla®. The Smart Bro Pocket WiFi allows users to maximize Smart's mobile network through big data allocations and fast and reliable internet access and can also accommodate up to five devices.
The Prepaid Home WiFi, on the other hand, is a ready-to-go, plug-and-play device which allows the connection of up to 10 devices. As a bonus, this family-sized prepaid kit also comes with free 10 GB of data, valid for seven days.
"The Internet is a bridge that keeps us Filipinos connected. The unprecedented challenges posed by COVID-19 have taught us technology's limitless possibilities, which we at PLDT and Smart will continue to bring to all Filipinos to make life better," said Caeg.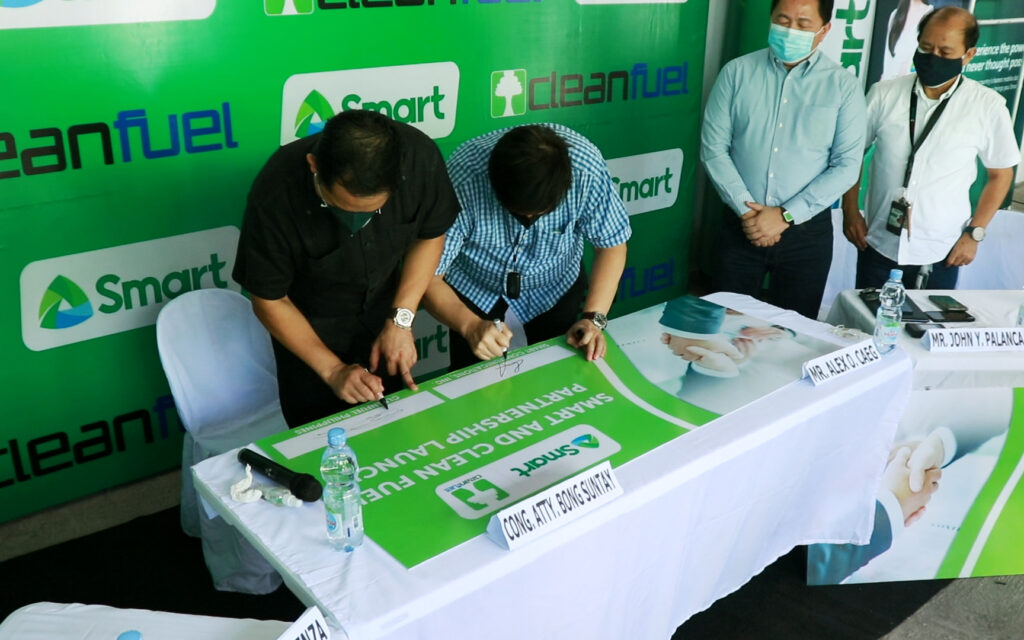 "We, at PLDT and Smart, thank Cleanfuel for being our partner in making connectivity solutions more accessible to all through this program. We have now made available affordable high-speed wireless broadband devices to motorists anytime through Cleanfuel's stations, which are open 24 hours a day. Together, we can help more Filipinos in their journey towards building a Better World," he added.
The 50% off promo on PLDT and Smart Wi-Fi devices applies to all branches of Cleanfuel nationwide and runs from November 18 to December 31 of this year.
Known for offering 'Quality fuel for less', Cleanfuel prides itself as one of the country's pioneers in using cleaner alternatives to gasoline. This partnership is in line with PLDT and Smart's campaign to provide connectivity for all and is aligned with the Group's long-standing commitment to help the Philippines attain the UN's Sustainable Development Goals, particularly SDG 9 – Industry, Innovation, and Infrastructure.