In November 2013, one of the strongest typhoons to hit the Philippines, Yolanda, caused widespread destruction to the country, particularly in the Visayas area. Aside from wind speeds of more than 300 km per hour, storm surges of more than four meters were also recorded. It left the Philippines ravaged—crops, homes, and lives severely wrecked, leaving a widespread damage worth P95 billion.
Since typhoon Yolanda struck the Visayas region, national government agencies, local government units, communities, the international community, and the private sector have been working together to meet immediate post-disaster needs in the area.
The country's largest conglomerates renewed their commitment to work together to aid victims of one of the strongest storms ever to make landfall in recorded history – and SM is one of them.
Aside from immediate disaster relief, medical care, rehabilitation of hospitals and medical facilities, farmer's training, construction of school buildings and provision of disaster resilient houses to those who were affected, SM, through SM Foundation (SMFI) also empowered the people of the Visayas region through the gift of college education.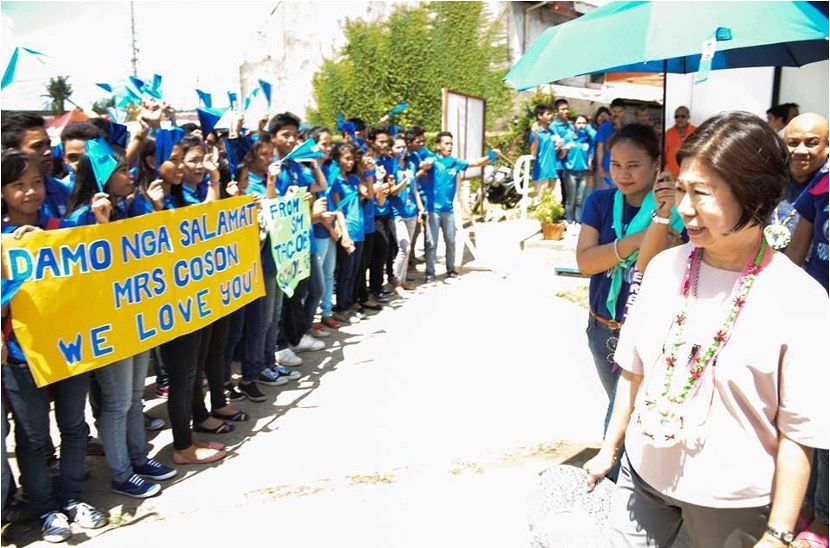 The Foundation's Journey
To equip the youth of the region with education that they may use to rise from the economic turmoil brought upon by the disaster, a lean team of seven development workers from SM Foundation flew to Leyte to conduct preliminary screening of new scholars for the schoolyear.
When the team from Manila arrived on the earliest flight, they immediately checked in an available hotel and proceeded to the Leyte Normal University (LNU) Auditorium for the interviews. The snake-like queue leading to the LNU was something they had not anticipated. The auditorium could accommodate only 100 at a time so it took them the whole day to conduct the examinations. And to accommodate everyone, the team began to multi-task – from checking the exam scores, overseeing the examinations, and conducting the initial interviews.
The following day, the team had to finish the initial interviews to proceed with the home visits for qualified applicants. The lean team were able to cover the Tacloban City proper, and other communities within the region. Sadly, most of the addresses could not be located because houses were swept away; but with the team's ardent efforts, they found out that many of the scholar applicants were on make-shift houses located along the roads, others were fortunate enough to live with relatives or friends nearby.
Seeing the clamor for scholarship slots, the senior executive team of SMFI decided to open more slots for region eight. And because of the solid reputation of the said NGO in executing its scholarship program, many individuals – including balik-bayans, decided to have their help coursed through SMFI by sponsoring scholars from the province.
As a result, SM Foundation welcomed 100 additional college scholars from Yolanda-stricken areas into its Scholarship Program.
Eight years after the onslaught of Yolanda, SM's college scholars already graduated and are now employed and are now changing the economic status of their families. Below are some of their stories.
SM Scholar Glenn Paul Embodo
One of the "Yolanda scholars" is Glenn Paul Embodo, the son of a tricycle driver and food vendor. He graduated cum laude with a double degree: Bachelor of Science in Accountancy and Bachelor of Science in Accounting Technology from the Saint Paul School of Professional Studies in Tacloban City. He applied for the scholarship in Tacloban City with the written qualifying examinations held at the Leyte Normal University. "The most memorable part of the application process was to get inside the room where the exam was to be held. It was a riot with a lot of students from different parts of the region but nevertheless we each had our turn to undergo the process" he shared. The Interviewer was very understanding. She made me relate all the heartaches I felt during the Yolanda and she patiently listened to me. I rambled on and on, I cried my heart out and at the end of the interview I felt so relieved, all the pent-up emotions were poured out. I felt that a great load was off my shoulders and my heart. I also enumerated all the achievements I had during my high school years as I really wanted to impress upon her that I was worthy of a scholarship grant' Embodo added.
According to him, he and his family are grateful for the opportunity to become an SM Scholar – to be Tatang's scholar "I thank God for the scholarship grant, for giving me the opportunity to become Tatang's scholar. God knows how thankful I am to the Sy Family. It enabled me to change our life, for our family to rise after the turmoil that Yolanda brought upon us"
Embodo added that the Presentation of Scholars event at the SMX Convention Center, which was also an event for the SM Scholars to meet the Sy family was memorable for him. According to him, the event gave him an opportunity to ride an airplane (it was his first) and a taxicab, and his first time to set foot and roam around the busy streets of the metropolis.
Embodo currently works with BDO and is now a tax associate.
SM Scholar Lady Alpha Mae Fermano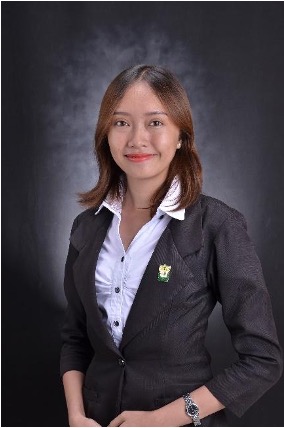 Lady Alpha Mae A. Fermano, another Yolanda scholar, would never forget travelling to Manila for the SM scholars' graduation. "I could still remember how excited I was in packing my things and the happiness I felt when my feet first landed on NAIA. It was surreal for a first timer like me. I also remember how hard I cried during the graduation when the video about my life story was played. It was the first time that I was able to share my story (it's one of my big dreams) and it was all thanks to SMFI. My entire stay there, getting lost at the big mall and on the way to our hotel, meeting new faces, going around the city, riding a taxi, they will all be carried with me until my last breath."
Sponsored by Mr. Oscar Penaranda, a visiting balikbayan at that time, Fermano matriculated at Leyte Normal University where she earned a degree in Bachelor of Secondary Education. She is now a College and Senior High School Instructor V at Saint Paul School of Professional Studies
The SM scholarship not only gave her the college education she needed, it also taught her lessons that she now applies as an educator: to be compassionate, kind, and become an instrument to help people take a leap toward their dreams. As a teacher she has encountered students with different personalities, each with a unique story to share. "They all have a dream that they are working on and as a teacher, I motivate them whenever they feel down and help them become good professionals by teaching them the things they need to know related to their course and of course, things about life and reality. Being an SM scholar is something I am proud of and I will always apply the lessons I learned from SMFI in my everyday life as a teacher – which is to spread social good"
Sharing her message to the current SM College Scholars "be loud and proud because not everyone has the same opportunities and privileges you have as an SM scholar. Remember to give back to the society and do not forget to look back at where you started. No matter how successful you become in the future, always put your feet on the ground. And as an SM scholar, dream big, aim high while being compassionate and kind."
SM Scholar Jececa Tacuyo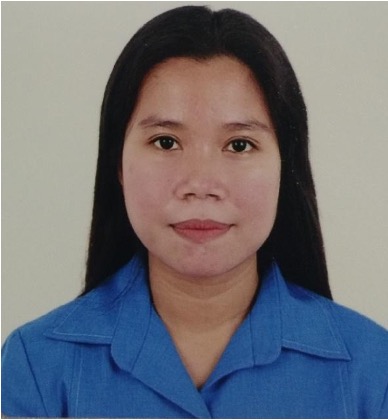 Working as an Accounting Assistant at Sanford Marketing Corporation (SMCo; commonly known as Savemore Market) for almost two years, Jececa Tacuyo is very much happy to be part of the SM group. "To be an employee of this corporation is my way of giving thanks to Tatang after all the help he gave me," she said.
According to Tacuyo, her family was very much affected by typhoon Yolanda. They lost their house, clothes, livelihood and even her scholastic medals because of the disaster. "The feeling of being poor became even worse when Yolanda struck." She even recalled her family not having enough money to buy food. "We depended on relief goods to survive every day since we lost everything that we own. But despite of that, I'm still thankful to God because no one in my family died."
When school year began in June 2014, she was still unsure whether she will be accepted as an SM scholar. Nevertheless, she decided to enroll at Saint Paul School of Professional Studies (SPSPPS) for a degree in Accountancy. "I enrolled at SPSPS even though my family could not afford it because I knew that GOD was preparing something big for me, for my family – and all I have to do is to wait and be patient." She waited, hoped and prayed for a scholarship. And then finally, SMFI contacted her mother, telling them that she was accepted as a scholar of SM Foundation.
Currently, Tacuyo is supporting her sister's education and is currently helping address the financial needs of her family. "I will always be thankful to Tatang and to SM Foundation for the opportunity that I received and for making me who I am now. SM is very instrumental in helping me and my family see a ray of light after the Yolanda disaster"
The strength of typhoon Yolanda that hit the Visayas region was not enough to extinguish the fiery spirit of these SM Scholars. The whole world wept but with the grit of these scholars, they were able to stand and pick up the broken pieces left by the typhoon and start building their lives all over again – together with SM Foundation.