He had his heart set on becoming a diplomat when he graduated from the De La Salle University-College of Saint Benilde with an AB Consular and Diplomatic Affairs degree in 2002. In fact, he even had his one-month OJT (on the job training) at the United Nations Headquarters in New York with visits and observation tours in various Asian cities. He said that if he had his OJT here in the Philippines, it would take him six months to complete.
At that time, the Department of Foreign Affairs was headed by Secretary Alberto Romulo, a good friend of his father. The young Amante was eager and ready to join foreign service to fulfill his dream of becoming an ambassador. However, his father, then San Pablo City Mayor Vicente "Vic" B. Amante had other plans.
"Before I could join DFA, my father requested that I help him in San Pablo as his Executive Assistant. He asked me to give it a try and see if I would enjoy it. If I did not enjoy it, then I could join DFA," said Loreto "Amben" S. Amante, the incumbent mayor of San Pablo City.
And enjoy he did. After a year of being his father's Executive Assistant, Amante went on to be appointed San Pablo City Administrator. In fact, at the age of 23, he became the youngest person to be named City Administrator. He would hold on to this position for the next seven years.
He was designated the Public Employment Service Office (PESO) Manager of the city under a program of the Department of Labor and Employment. He was also made Chairman of the Executive Committee of the Annual Coconut Festival.
MOST ACTIVE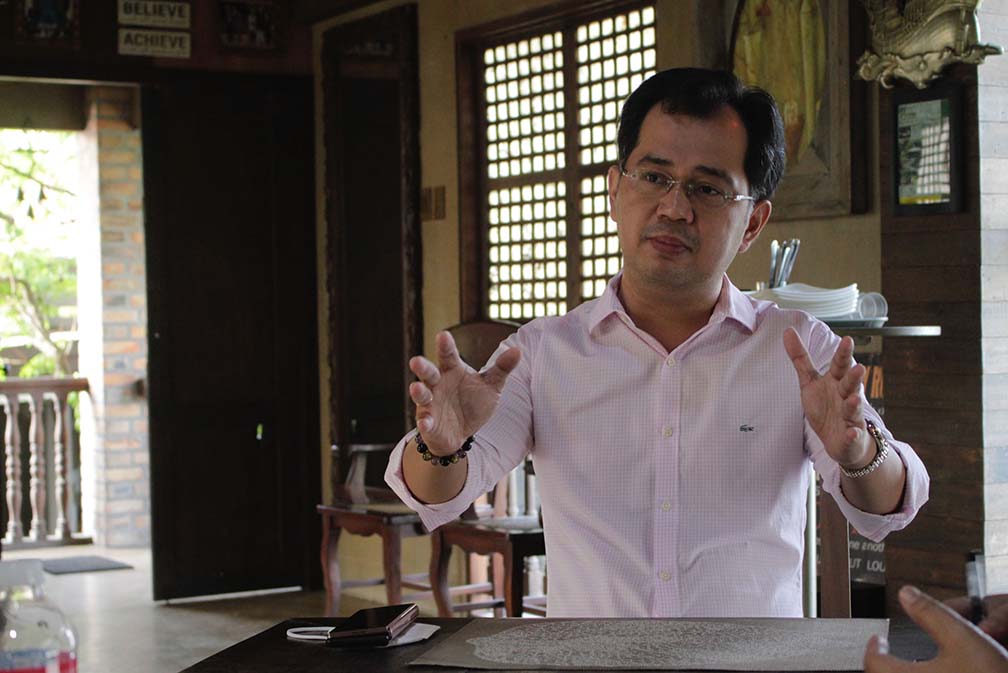 Under his watch, San Pablo City PESO was made part of the National Skills Registry System. He was also recognized by DOLE Region IV-A and by the Alliance of PESO Managers of Laguna Inc. as "The Most Active PESO Manager" from 2009 to 2013.
Amante related that unconsciously, he went on to establish closer ties with not only the residents but with barangay officials as well. When his father's term as mayor was nearing its end, the barangay officials pushed and convinced Amante to run for mayor.
    "I decided to run for mayor because I grew to love the residents of San Pablo during my seven years as City Administrator," he related. "I also wanted to continue and preserve the legacy that my father will be leaving behind."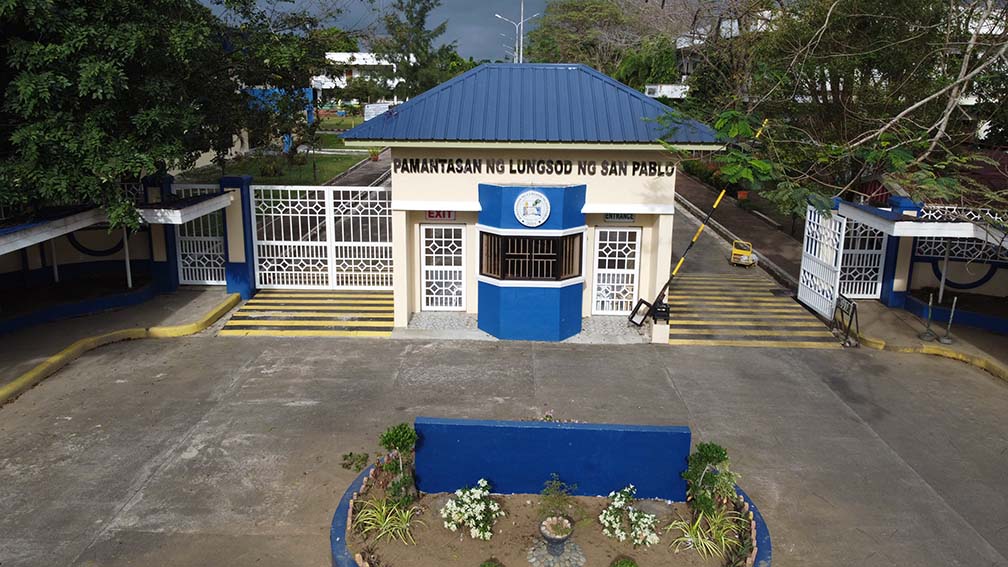 One of the elder Amante's achievements during his second stint as Mayor was the establishment of the Dalubhasaan ng Lunsod ng San Pablo (DLSP). While he received a lot of flak for pushing this project, the elder Amante realized the importance of getting an education because of the struggles that he himself went through.
"Back in the 1970s, my family was very hard up. We were supposed to be 12 but six of my siblings died because of illnesses that could have been treated if we had the money to get them hospitalized," the younger Amante related, adding that his father had to remove pieces of plywood from the walls of their house just to build coffins for his dead siblings.
To make ends meet, the elder Amante raised pigs, sold pan de sal and worked as a mechanic. When he was able to save enough, he started putting together his own jeepney and started selling them. This gave birth to Amante Motors and the start of a better life for the family. They later opened restaurants, a printing press and warehouses. Their more recent ventures include memorial parks and real estate development.
"I was born in 1982 and that was the time when my father's jeepney business was doing well. However, I grew up in an environment where much importance was placed on hard work, discipline and a simple lifestyle, values that will help you achieve more in life," the younger Amante said.
SHARING BLESSINGS
As his father's business grew, Amante recalled how the former mayor would extend a helping hand to San Pableños who were in need. By helping others, Amate realized that he would reap double or even triple the blessings.
"When my father was Mayor, we were not given any special privileges. I can say that I had a normal childhood. And by God's mercy, I did not get involved in anything that would give my parents a headache. I was able to finish my studies without any problem," Amante said, adding that thanks to his upbringing, he was prepared to take on his first job as a "regular government employee."
Amante won his first term as San Pablo City Mayor in 2013 and his vision then was to ensure that his constituents would "enjoy a quality lifestyle where the basic needs such as education and health services are efficiently delivered by the local government." His programs would be guided by well-researched plans like the Comprehensive Development Plan, Comprehensive Land Use Plan, Tourism Master Plan and the Solid Waste Management Plan.
Other plans include establishing light industrial parks like information technology parks and to transform San Pablo into a center of education and tourism in the CALABARZON region: extending the South Luzon Expressway to San Pablo and the establishment of a new depot and station of the Philippine National Railways.
Amante has taken a step into transforming San Pablo into a center for education as the Dalubhasaan ng Lunsod ng San Pablo is now a university and will be introducing engineering courses in the next school year. He is optimistic that the university will soon have its own College of Law as well as a College of Medicine since it is located just beside the San Pablo City General Hospital.
CHIEF EXECUTIVE AWARD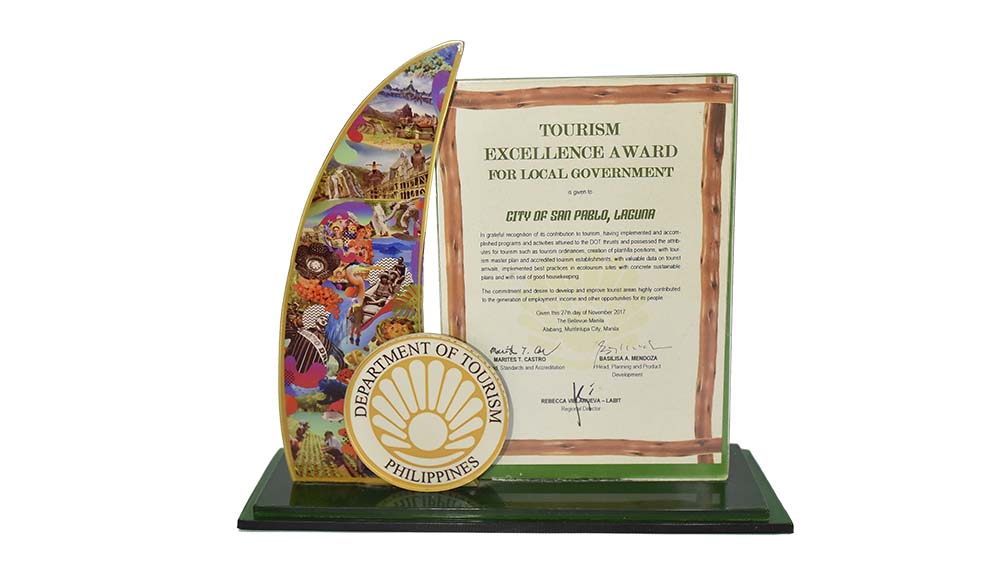 For his efforts in tourism, Amante was a recipient of the Department of Tourism (DOT) CALABARZON Regional Office's "First Chief Executive Awards" for the city category. He was cited for his various tourism development programs and projects which include the implementation of tourism related ordinances, office plans and projects under its five-year Comprehensive Tourism Master Development Plan.
Amante also received the Department of Tourism Excellence Award for Local Government for 2017 given by the DOT in 2017
San Pablo City was also recognized for establishing tourism data, registered and approved ecotourism sites, best practices documented, sustainable tourism program, destination with recorded visitor arrival, DOT-accredited establishments through funding support from DOT CALABARZON.
    The city's annual "Coconut Festival" has been adjudged three-time annual winner for the national "Best Tourism Event Festival Category (City Level) of the DOT-Association of Tourism Officers of the Philippines (ATOP) consecutively from 2010 to 2012 during Amante's leadership as then city administrator and executive committee chair for the festival.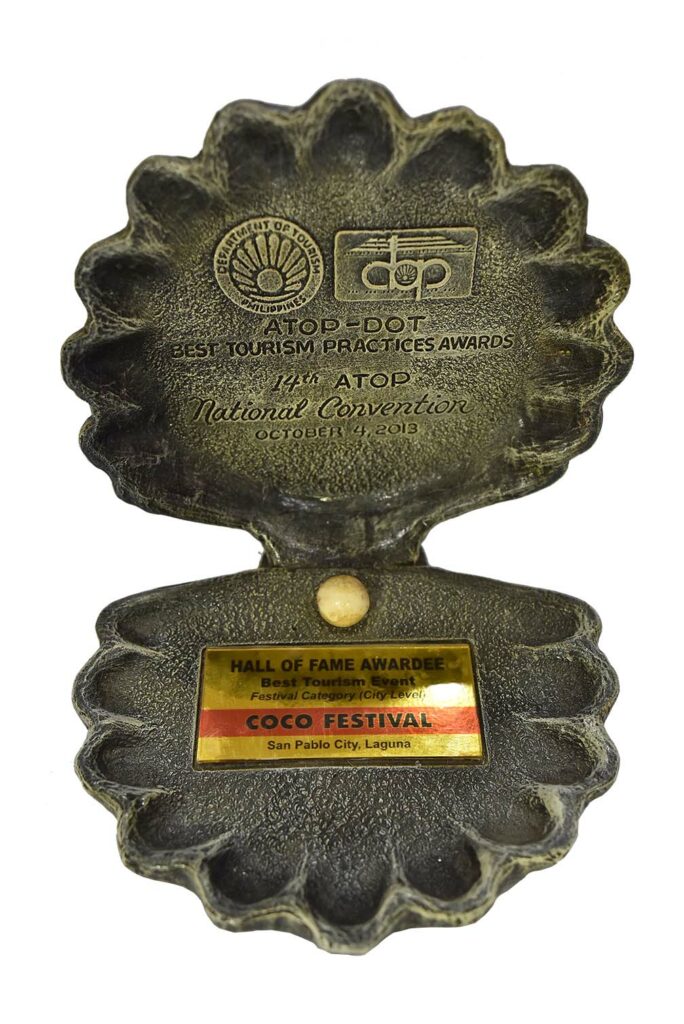 The three consecutive wins enabled San Pablo to be conferred the DOT-ATOP's "Pearl Award" as "Hall of Famer" during the award giving body's 14th National Convention in 2013.
MORE AWARDS
Amante not only received awards for tourism. He also received awards in other categories. He received the Seal of Good Housekeeping for 2012 and the Seal of Good Local Governance for 2015 both given by the National Department of Interior and Local Government (DILG). He also received the Good Financial Housekeeping Award given by the Bureau of Local Government Supervision-DILG for the years 2018, 2019 and 2021.
The San Pablo City Epidemiology and Surveillance Unit, City Health Office received the Gold Award (Hall of Fame) for 2019 from the Department of Health (DOH) Center for Health Development Region IV-A.
For Social Services, San Pablo received the Best Supplementary Feeding Program Implementer for 2016 to 2017 given by the Department of Social Welfare and Development (DSWD) Region IV-A and DILG. The city also received the Seal of Child Friendly For Local Governance for 2017 and 2018 given by the National Council for the Welfare of Children, DILG, DSWD Region IV-A.
For Nutrition, Amante was given the 2019 Green Banner Seal of Compliance Award given by the National Nutrition Council IV-A. Last year, the mayor also received the 2020 Freedom of Information (FOI) Award under the FOI Recognition.
Amante received the Model Local Chief Executive Award for 2016 and 2017 given by the Association of Local Colleges and Universities Commission Accreditation (ALCUCOA).
He also received the 2021 Gawad Parangal of CHED (Commission on Higher Education) IV-A and Unifast (Unified Student Financial Assistance System for Tertiary Education) as Local Chief Executive and Chairman of the Board of Trustees of Dalubhasaan ng Lungsod ng San Pablo given by CHED IV-A.
ENVIRONMENT & SOLID WASTE MANAGEMENT
In terms of environment and solid waste management, Amante received the Gold Award for Environmental Compliance Audit for 2015 and the Bronze Award for Environmental Compliance Audit for 2017 both given by the DILG and Local Government Academy.
For planning and development, Amante received the 2020 and 2021 Outstanding Local Project Monitoring Committee in CALABARZON given by the Regional Development Council. For disaster management, Amante received the 2016 GAWAD KALASAG (Kalamidad at Sakuna Labanan Sariling Galing ang Kaligtasan) given by the Regional Disaster Risk Reduction Management Council.
In the field of human resource management, Amante received the 2019 Maturity Level 2 PRIME HRM (Program to Institutionalize Meritocracy and Excellence in Human Resource Management) given by the Civil Service Commission IV-A and the 2021 Maturity Level 2 PRIME HRM in the Systems and Competencies of the HRM Systems of Recruitment, Selection and Placement in 2021 and Rewards and Recognitions in 2019 given by the Civil Service Commission IV-A.
For Peace and Order, San Pablo received the 2019 Silver Eagle Award – San Pablo City Police Station, Peace and Order Agenda for Transformation and Upholding of the Rule of Law (PATROL) Plan given by the Philippine National Police. Last June 30, 2020, San Pablo City was awarded as One of the Digital Cities 2025 given by the Department of Information, Communication and Technology.
FUTURE CHALLENGES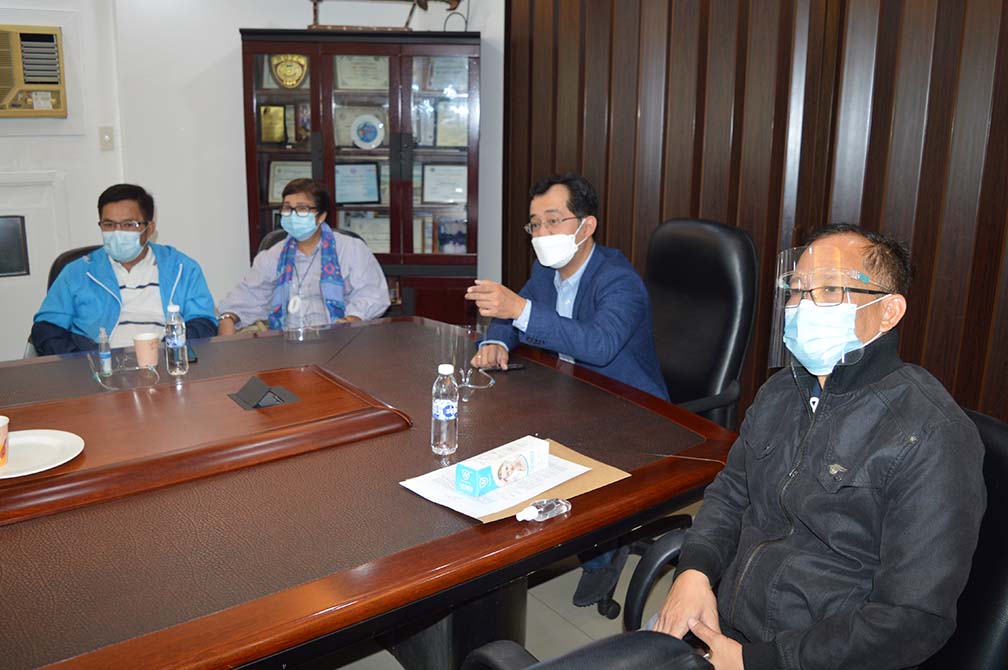 As mayor, one of the problems that Amante had to deal with had to do with San Pablo's water supply problem. While he did not have any jurisdiction over the San Pablo Water District, Amante felt that he had to act on the problem since the local residents had been complaining to him about it.
"I spoke with the general manager of the San Pablo Water District and I told him that if he will be looking for a private company to step in, that particular company would be expecting a return of investment," Amante said.
"I proposed that it would be the local government that would invest and come up with a bulk water supply and that would supply the San Pablo Water District. I am not expecting any return of investment but at least our constituents will not need to worry about water supply in the next 20 years," he added.
For now, the residents of San Pablo are enjoying their water supply which is sourced from nearby springs. However, the city government is currently looking for other sources of water as they cannot depend on ground water sources because these sources would eventually dry up. Currently, the construction and development of surface water for bulk water supply project is on-going. The project will ensure continuous supply of water.
For next year, Amante said the biggest challenge that San Pablo will have to face is still COVID-19. The city government will continue to aggressively push for vaccination and boosters and to make sure that the hospital and quarantine facilities are ready if a breakout caused by the Omicron variant occurs.
Traffic will also become a major problem as the towns and cities surrounding San Pablo jumpstart their economic recovery. Amante said it would be a good idea to look into constructing new roads and probably develop new growth areas so that traffic in the area would not be that bad.
When asked about his wish for San Pablo, Amante said he will continue praying for no more COVID-19 cases and economic recovery for all.
"I also pray that the coming election will be peaceful and clean and that the people will choose the right people to serve the country," he said as he prepares to campaign for his candidacy as Representative of Laguna's 3rd District.