A woman wakes up, feeling out of sorts. She tells her daughter that she is not feeling well. Her daughter advises her to consult a doctor. The mother hesitates, saying this will take up all her time. She also wonders about the cost of consultation. But her daughter tells her the consultation can be done online, through Teleconsultation and that it was for free. On her laptop, she logs in at the teleconsultation platform of the Bataan General Hospital and Medical Center (BGHMC) and schedules her mother for an online consultation. After a series of teleconsultations, the mother is advised to visit the BGHMC's Emergency Room (ER) since she is experiencing chest pains. She gets admitted overnight for tests and then gets referred to a cardiologist who gives her medicine for her condition. She is also advised to continue her medication and to regularly visit the Rural Health Center for blood pressure monitoring. —from video on Prinary Health Care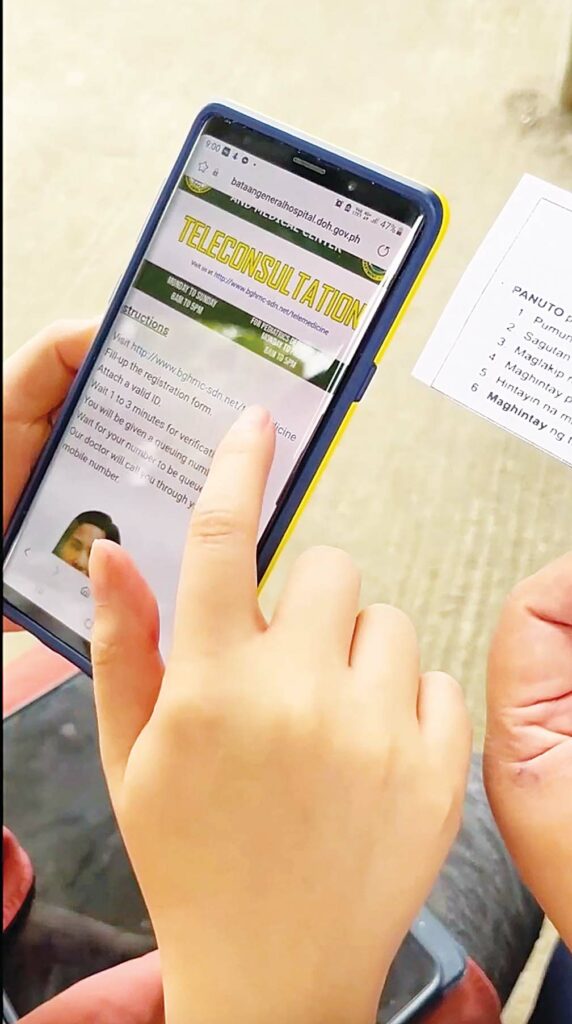 Every day, more and more economically-disadvantaged Bataeños find themselves availing of the free and prompt health care services offered by the Bataan provincial government. This is but one of the concrete results of Bataan province becoming a pilot site for Universal Health Care (UHC).
Dr. Noel Laxamana is a diplomate-fellow of Family Medicine and diplomate of Occupational Medicine. He is also the current Chair of the Family and Community Medicine Residency Training Program of the Bataan General Hospital and Medical Center (BGHMC).
"It is with deep pride that we serve as standard bearers and primary care physicians for the implementation of the Universal Health Care or the UHC Act for which the Bataan province was named as one of the pilot implementation areas for its roll out," Laxamana said.
RESIDENCY TRAINING
The BGHMC's Residency Training Department was one of the first to be established in the hospital on October 2016. The department is unique and a distinct medical specialty composed of 15 strong and competent consultants and 15 vibrant and energetic resident trainees.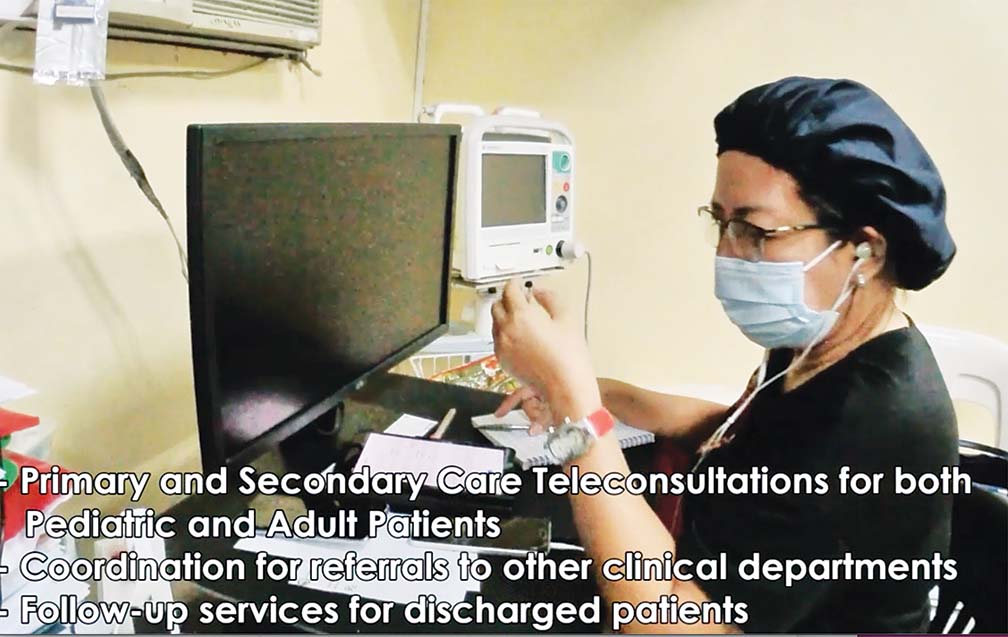 "We provide preventive, promotive, curative, rehabilitative and palliative care services to our clients ranging from the pediatric, adolescent, adult and geriatric age groups," he explained.
Prior to the pandemic, the Department offered continuing and comprehensive healthcare services to the following areas namely: the Family Medicine Clinic at the Outpatient Department; the BGHMC Employees Clinic; ER and OPD Triage areas; Palliative Care Services; Community Oriented Primary Care.
"Our commitment and dedication to the hospital was extended to the COVID triage area. This includes the Primary Care Teleconsultation services as well as BGHMC Online Delivery Service Network or the STN Referral System, for which we serve as navigators and coordinators of care for tertiary and specialized cases," Laxamana added.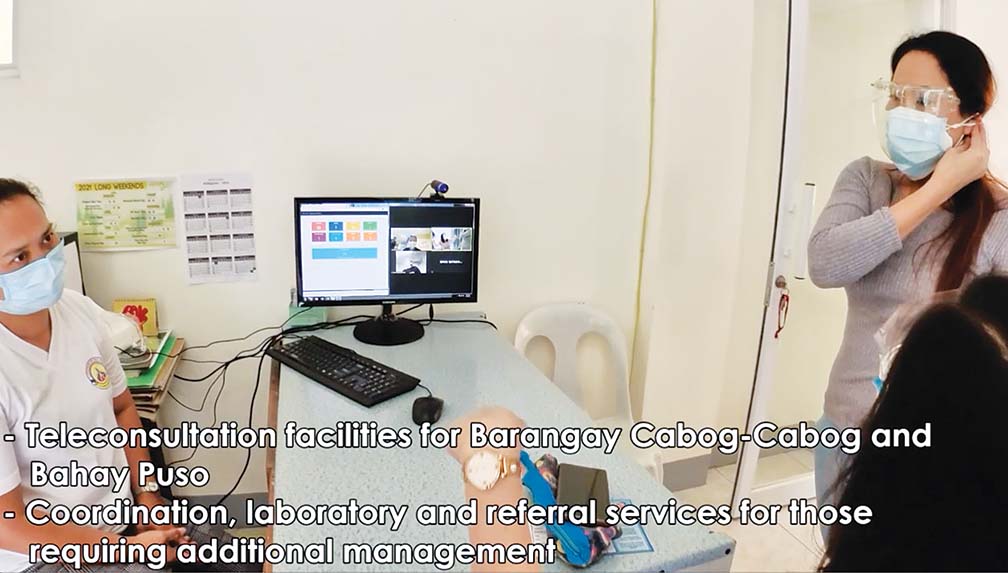 The Chair of the Family and Community Medicine Residency Training Program further explained that in order to produce competent and UHC-ready primary care physicians, the BGHMC responded to the call of the DOH to establish a service as well as a training department for Family and Community Medicine.
"That's the reason why we pushed for accreditation of both traditional or hospital-based residency training program, as well as the practice-based family medicine residency training program," he said.
Laxamana added: "Likewise, I'd also like to speak on behalf of our specialty, which is the Philippine Academy of Family Physicians (PAFP) led by Dr. Marivic Pilares-Cruz, as well as the Foundation for Family Medicine Educators (FAMED) led by Dr. Tricia Bautista. They have extended the training arm of the society to train as well as the Doctors to the Barrio Program (DTBP). We now have members of the DTBP who are enrolled in the Family and Community Medicine residency training program. This is to ensure their roles as coordinators and navigators of care, as well as to prepare themselves for the certification process, where the goal is to become a certified primary care physician. Likewise, we are also thankful to Dra. Pretchell Tolentino of the Health Human Resource Development Bureau (HHRDB) of the DOH for leading the way for us to achieve our goals for us to become certified primary health care physicians."
BEST PRACTICES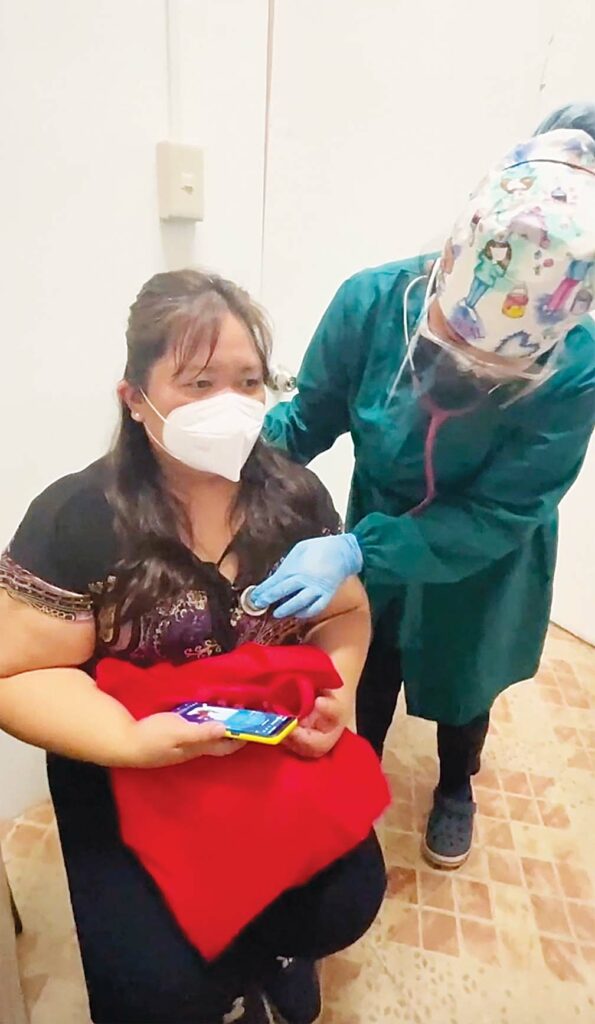 A number of best practices have been observed since the province-wide implementation of the UHC law in Bataan.
Dr. Charines Reyes, BGHMC Family Medicine consultant and President of the PAFP-Bataan Chapter, pointed to the utilization of teleconsultation to reach out and extend primary care to those in need.
"You can see how we navigated and how we used, through coordination, our teleconsult. This is the best that happened during the pandemic: We learned to communicate well and that it is possible for us doctors to be prepared while waiting for the patient. We discovered that we can be well coordinated. That is one of the experiences that I can share. Many are waiting for the UHC implementation. As you can see here in Bataan, it is very efficient. Of course, there will be changes and challenges. And because of that, we can provide more quality health care," Reyes said.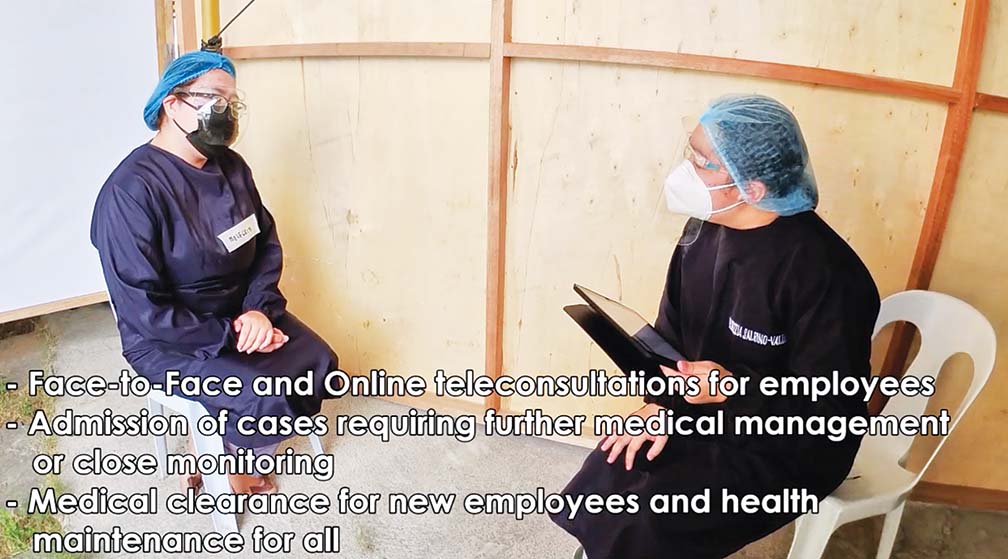 The President of PAFP-Bataan Chapter added that in changing the existing health system, there will be those who will be against it, hence, creating discomfort. "The PAFP is already active, even before COVID-19. It has been our advocacy that every Filipino family deserves a family physician or at least a primary care healthcare provider. We can already see challenges and we, at the PAFP say: 'Challenge accepted.'"
Laxamana said that definitely "we are your foot soldiers—from the think-tanks through the creation of the policies and the guidelines to the ones who operationalize the policies. And if I may just give credit to one of our consultants at the PAFP, Dr. Aileen Espina."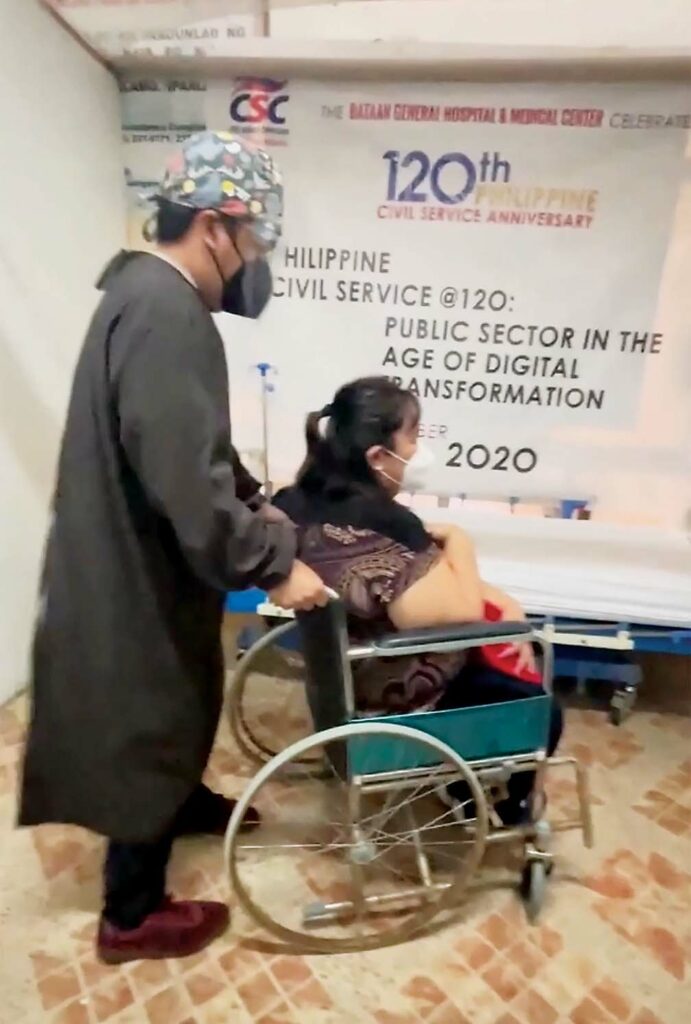 He added that the whole practice of medicine in the Philippines will change, in particular, the landscape of primary care. "It may not make a 180-degree turn but definitely it will rock the boat when it comes to the practice of primary healthcare. From what I saw from the timeline discussed by DOH Director Lester Tan, we are already at the implementers' course. We've already registered in the primary care courses, we took online courses from the UH Academy. We're now also implementing the primary care benefit, which is the PhilHealth Konsulta package from the expanded primary care benefit. We are the realization of primary healthcare in the Philippines. What I believe that should not be left behind is the private sector. We hope they don't get disenfranchised, and we hope that they also get onboard with our advocacy."