SUBIC BAY FREEPORT — The number of active COVID-19 cases in this special economic zone plunged to zero last Feb. 9 after surging for three weeks in January when health authorities confirmed nationwide transmission of the Omicron variant.
Subic Bay Metropolitan Authority (SBMA) Chairman and Administrator Wilma T. Eisma said there was not any new case of COVID-19 here since then for both Subic Freeport residents and transient workers or guests, although two active cases remained among SBMA employees.
"This is a good sign. It looks like the Omicron surge has peaked last month, and that our vaccination program is really helping to arrest local infection," Eisma said.
"Still, there is no reason to put our guards down. We must continue observing health protocols because this is the surest way out of the pandemic," she added.
Data released by the SBMA showed that 39 residents of the Subic Bay Freeport, 14 transient workers, and 27 SBMA employees recently recovered from COVID-19 infection after quarantine and treatment, leading to the lowest case record in more than a month.
Said recovered residents tested positive between Jan. 19 and Feb. 1, while the recovered guest workers were infected between Jan. 23 and Jan. 21.
The SBMA employees, meanwhile, tested positive between Jan. 23 and 31. The SBMA continues to monitor cases among its employees and reports on them even when these properly fall under the care of local government units where the employees reside, Eisma explained.
Dr. Solomon Jacalne, who heads the SBMA Public Health and Safety Department (PHSD), said the surge in Covid-19 cases here was consistent with Department of Health (DOH) findings that community transmission of the highly-infectious Omicron variant began in the second week of January.
"According to the DOH, 80% of the cases now are caused by the Omicron variant," Jacalne said. "Again, this was consistent with our monitoring reports that those infected in Subic either travelled outside of the Freeport, or had some visitors coming in during the holidays," he added.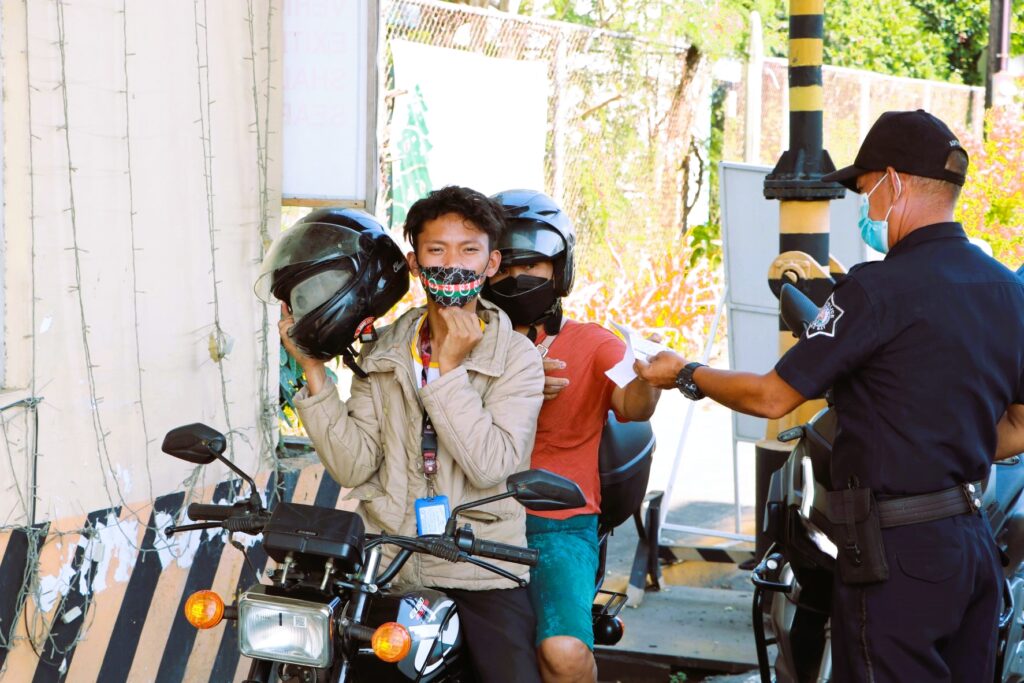 PHSD monitoring indicated that the active cases began rising on January 1 when six Subic residents tested positive of the virus. By January 9, 36 residents were infected, and by January 18 a total of 78 active cases was recorded.
Among transient workers, meanwhile, the tally climbed from zero cases in January 1, to nine cases on Jan. 9, and 17 cases on Jan. 18.
Fortunately, most of those who fell ill only had mild symptoms and only four patients were admitted to the hospital, Jacalne said.
The cases began to taper off in the last week of January, dropping to only 27 active cases among residents as of Jan. 28. At the same time, there were just 11 active cases among transient workers, and six among SBMA employees.
The total confirmed Covid-19 cases in Subic now stand at 421 for residents, 175 for transients, and 233 for SBMA employees. Meanwhile, the SBMA has recorded a total of 417 recoveries for Freeport residents, 171 for transients, and 224 for SBMA employees.
Despite the continuing downtrend, Jacalne also said that Subic stakeholders still need to continue with strict health protocols, and do only essential travel. "We cannot yet say that we're at the end of a surge," he added.
The SBMA, in partnership with the DOH, continues to roll out vaccines to residents, including those from outside the Freeport zone, with priority given to senior citizens for both basic and booster shots.