The corridor was circular, lined with curved benches along the wall. Behind the benches were glass windows that overlooked the street below.
As you sat on those benches, you faced another glass window of a room with closed blinds to ensure the privacy of the person inside. Beside this window was a door, which you could use to go inside when you needed to.
Inside that room was my father. And the corridor was the 3rd floor of the Makati Medical Center Intensive Care Unit.
Just that afternoon I was hosting a lunch for my cousin who was visiting from Brazil. When he comes to visit, I always invite other cousins and we have a really enjoyable bonding time with him. This visit was no different.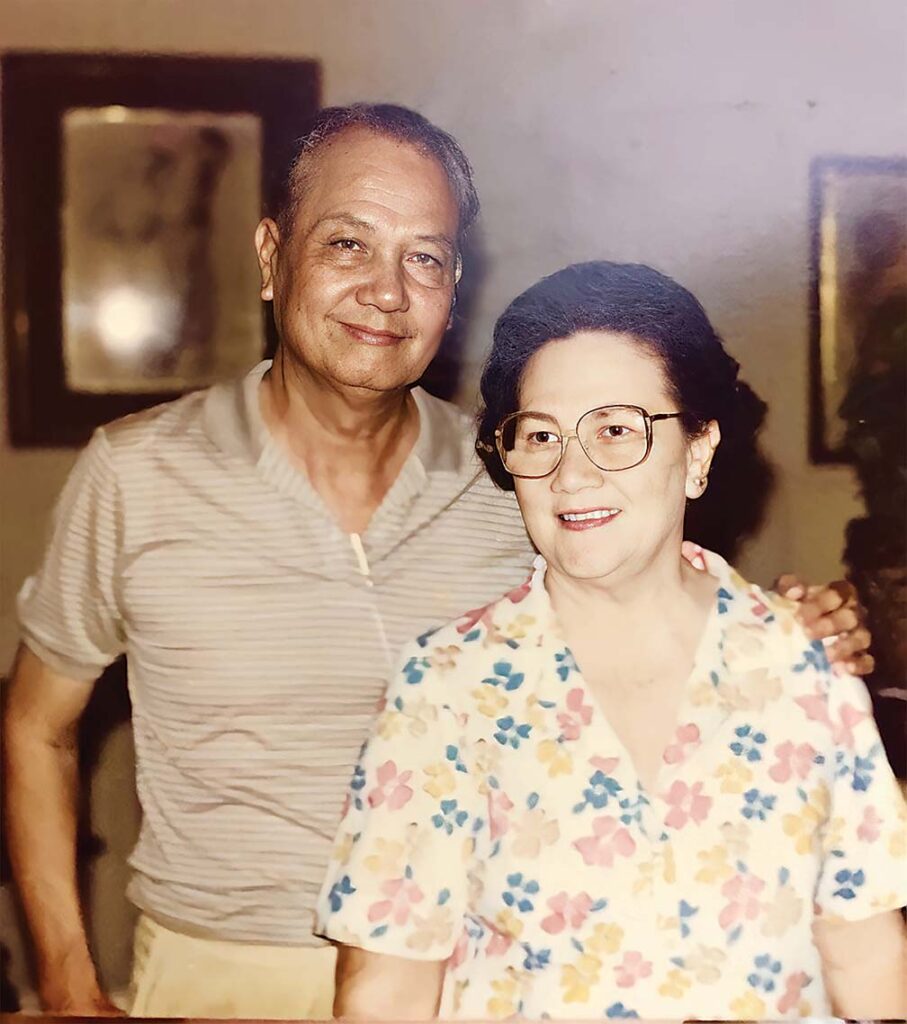 My Dad and Mom lived with us, my husband and two children, in a separate unit beside the main house. It was just a simple bedroom, bathroom and living room unit. The main kitchen cooked the food for all of us. When the food was ready, I had them called for lunch. My only sister was there with them already.
When Dad and Mom sat down, we began to eat. We were having such a great time conversing. But I was feeling uneasy. I kept looking at Dad because there was something different. He was smiling, not talking so much. But my Dad was really not a talker. It was my Mom who made up for it.
I finally asked him in Spanish, "Dad que te pasa [What's wrong]?" He said, "duele aqui, [it hurts here]," motioning with his fingers, up and down the middle of his chest. He looked ashen to me. I told him I was going to bring him to the hospital. But he said, "despues ya, [later]." That was Dad, he never wanted to be a bother.
My cousin also noticed it and asked, "Tito estas bien [are you ok]?" Then she asked if we had a blood pressure machine. Of course, we did. I rushed to the room to get it. She placed the band on Dad's left arm and began squeezing the rubber ball as that arm band tightened. As soon as it tightened, my Dad raised his right hand over his head onto the table and his head dropped on his arm.
I screamed. My mom thinking that he had fainted, shouted "Raul!" She got a glass of water and poured it on his head.
I ran to the kitchen to call my husband who was in the clinic. But calling the number of that hospital thousands of times, I could not remember the number. My fingers kept pressing but my mind would not work.
I was already crying and screaming by then. I left the phone and went back to the table. Dad was still out. We only had one male in the group to carry Dad to the car. I called the guard across the street and he came running.
We loaded him in the car and rushed to the hospital, car horn blaring, me with my head and arm outside the window motioning the cars to move aside indicating the emergency.
Dad was DOA, dead on arrival, when we got to the Emergency Room.
While they were reviving him with that electric shock contraption, I managed to call my husband to come down because we were in the ER and that Dad had a heart attack. I just leaned on one corner crying and praying. I could not watch what they were doing to him.
They defibrillated Dad more than five times until his heart began to beat again. He was revived. The bad news was, he had been deprived of oxygen for more than 20 minutes, which meant his brain had been affected. At that point, the rest of my cousins arrived with Mom and my sister.
As I sat on that hard bench outside that ICU, and Dad inside the room with all the tubes and a respirator attached to him, my mind was blank.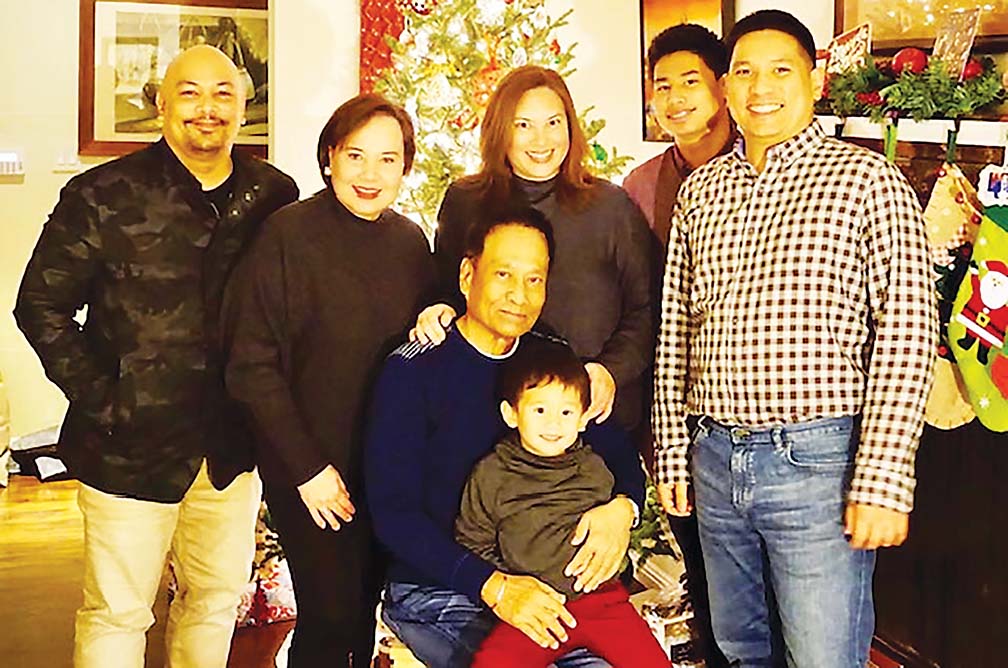 How could this happen? It was not real. My heart was so painful I felt it would literally burst out of my chest. It can't happen, not to my Daddy.
I was a Daddy's girl, being the eldest. I tagged along everywhere he went. He was the number one love of my life. He was the kind and compassionate one to my Mom's strong and strict disciplinarian personality. Dad was a quiet presence in my life. I always said if I got married, I would marry someone like my Dad. Well, that did not happen.
Because my husband was a doctor, and my father-in-law was one of the founders of MMC, I was given a lot of privileges. It came in handy because I didn't want to go home. I wanted to stay with Dad.
No one was allowed after visiting hours, much less sleep in that corridor. But I was allowed even to bring in a mattress, blanket and pillows. Yes, I slept in those curved benches every single night.
Every so often I would go inside the room and check on Dad. I would talk to him and tell him to please wake up. Doctors, nurses came in round the clock. No change. Dad was still in a coma.
There were times when I would hear crying in one of the other rooms and I knew, someone had died. I would then go into the room again and check on Dad. One week, two weeks, no change. I stayed with Dad and assigned my sister to take care of Mom. They would come every day.
By the end of two weeks, the neurologist again came and checked Dad as he always did every day. He would put his thumb and press hard on Dad's chest, but Dad didn't even flinch. I knew from his face that there was no improvement.
I asked the neurologist if there was still anything he could do for Dad. He hesitated and before he could reply, I asked if I could have a conference with all of his doctors. I had to be in charge. Mom was in denial and would not even let a priest come to give Dad a blessing because to her mind, Dad will die if a priest came.
The next day, all his doctors met with me and I asked them one by one, if there was anything more they could do for him. And one by one, the answer was NO! With that, I had to make a final decision.
I asked what would happen if they removed the tubes and the life support. They said his organs will eventually shut down and he will go into organ failure, and then his blood pressure will drop and slowly die. That word hit me hard. But something had to be done, if it was futile to keep him alive but on life support.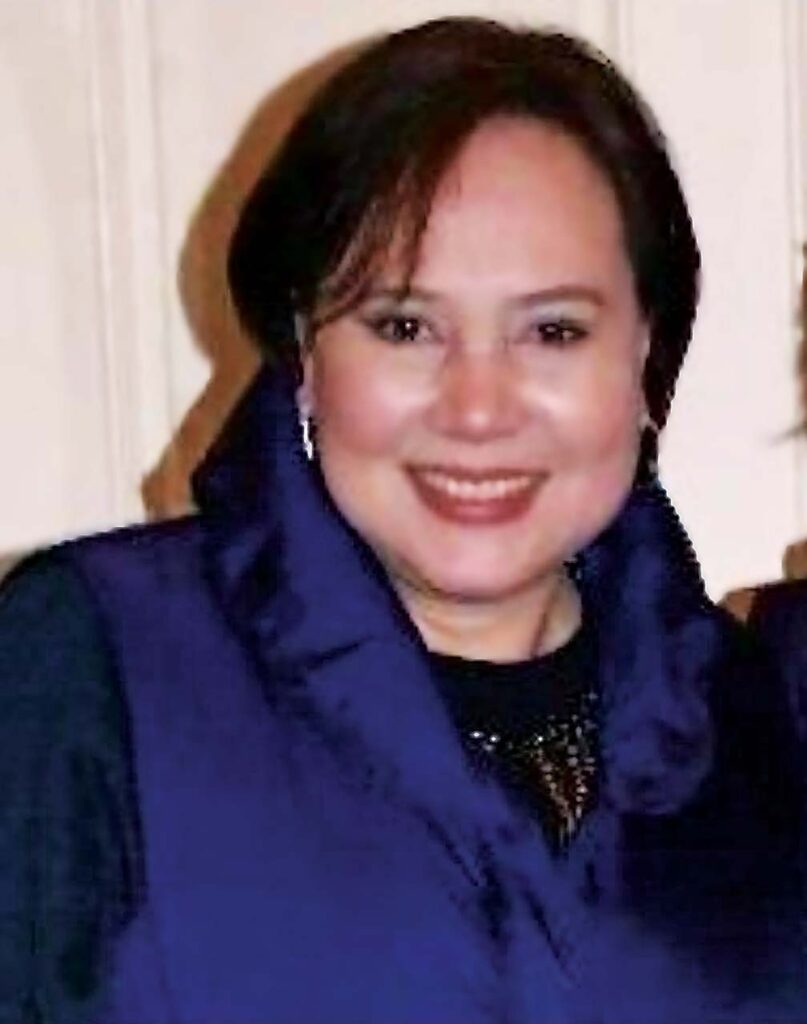 It was the hardest and heaviest decision of my life. I closed my eyes and told the doctors to remove all the tubes one by one. But I said to do it in a way that my Mom would not notice. They then made me sign a DNR, Do Not Resuscitate, and I did.
It was so painful. I cried my heart out that night outside on that hard bench and asked Dad for forgiveness. I am sorry Dad! I am so sorry!
The next day, one by one, the tubes were removed. The last one was the breathing apparatus that kept my Dad's heart beating. After several days, they 'pulled the plug.'
We waited for his blood pressure to slowly drop. Waiting and waiting, it was not happening. My Dad's blood pressure was holding steady. And his heart was beating…on its own!!! His heart was strong, unfortunately, his brain remained dead. Oh Dad!!!
Moving to a regular room was our next step. I had stayed in the hospital for three weeks now and went home only to shower and change and back again.
In the regular room, the doctors still came and checked on Dad but they were now fewer than when we were in the ICU. I talked to Dad every chance I got. Psyching myself for the inevitable. But Dad was hanging on.
One day, Mom arrived and went to Dads side and said, "Raul bete ya. No te preocupes de mi. Te quiero mucho." Raul go. Do not worry about me. I love you very much. And she kissed Dad on the forehead. Mom finally accepted that he was not coming back to her.
That night, to my surprise, my sister decided to stay behind. She must have felt something was going to happen.
In the span of an hour, Dad's vital signs began to drop. His blood pressure dropped, his organs began to fail. His special nurse tilted the bed for his blood pressure to go up, but it didn't.
My sister and I could not do anything but watch what was happening, while praying constantly. And then, he was gone. He just gave Mom enough time to accept and to let him go. I called my husband to bring Mom back and we all said good bye one last time.
I love you Dad, my heart, my first love.