For most residents of Sto. Tomas City in Batangas, the horrors that came with the COVID-19 pandemic was magnified by the eruption of Taal Volcano, almost three months before the entire Luzon went into lockdown in March 2020.
    Taal Volcano started spewing ash in the afternoon of January 12, 2020. By night fall, the ash and rock fragments reached up to 10 to 15 kilometers due to the continuous eruption. There was also frequent volcanic lighting.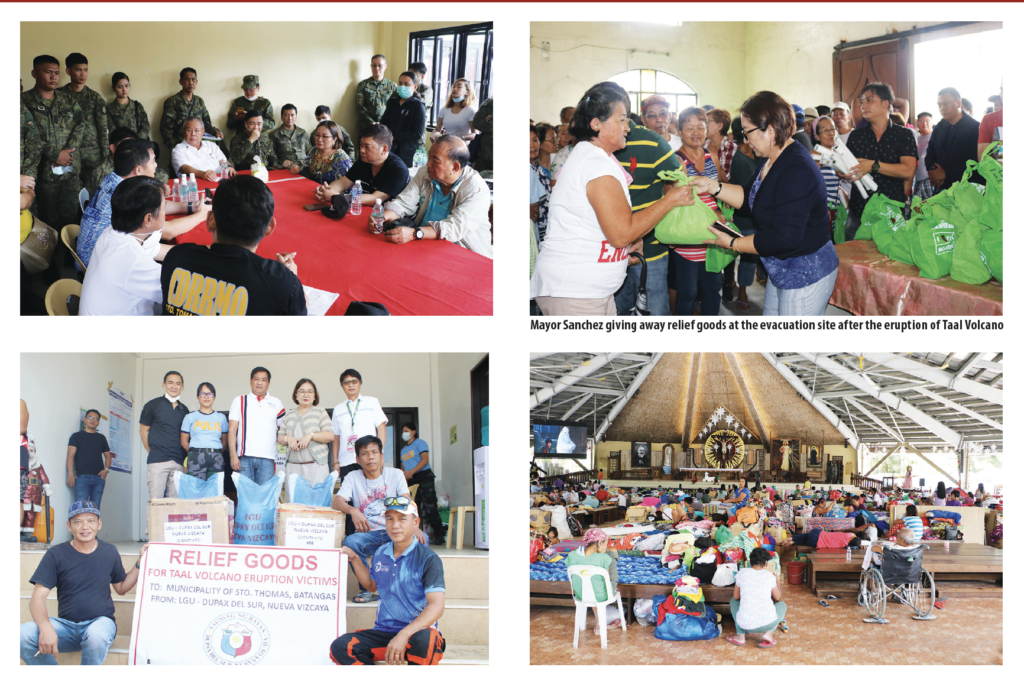 "We were badly affected by the eruption of Taal Volcano," related Sto. Tomas City Mayor Edna P. Sanchez. "A total of 8,431 individuals of 2,343 families evacuated to the 13 evacuation centers in here and they stayed here for 23 days. Additionally 4,779 families or 19,385 individuals decided to stay with their relatives."
    And just when Sto. Tomas City residents thought the worst was over after Taal's cataclysmic volcanic blast, the COVID-19 virus arrived in nearby Manila with devastating effects, causing Pres. Rodrigo Roa Duterte to place the entire island of Luzon under Enhanced Community Quarantine on March 17, 2020.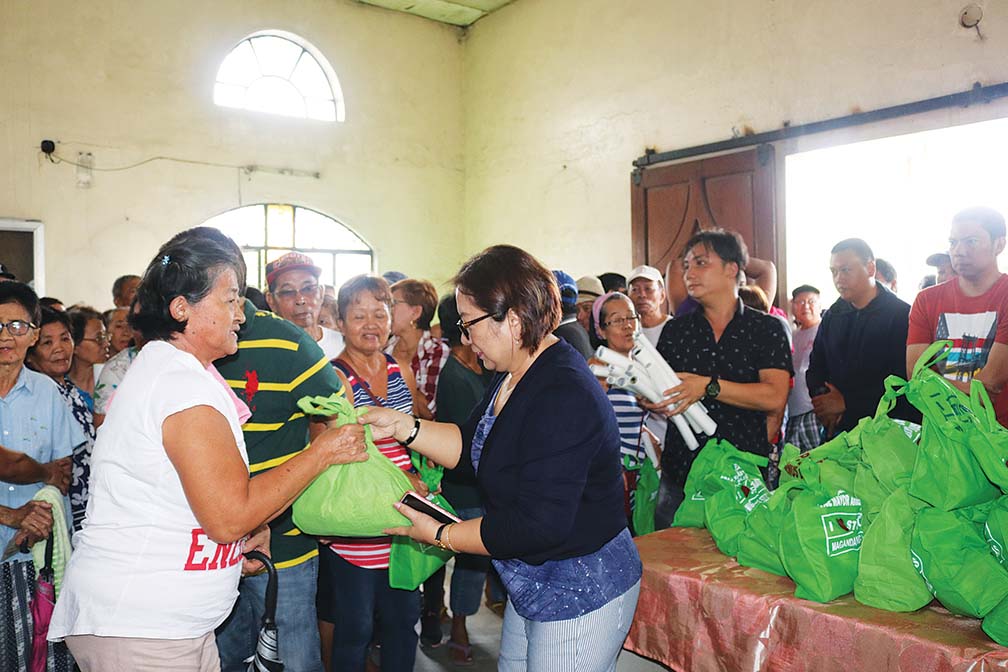 "Actually even before the pandemic, we noticed that there were cases of cough, colds and fever when we had our clinic. When the outbreak started, our biggest challenge was how to get the people tested. At that time the RT-PCR tests were very costly. Even if the antigen tests were not reliable, we had to make do with them at that time,' related Dr. Roselle S. Sanchez, Sto. Tomas Assistant City Health Officer.
BEING SAFE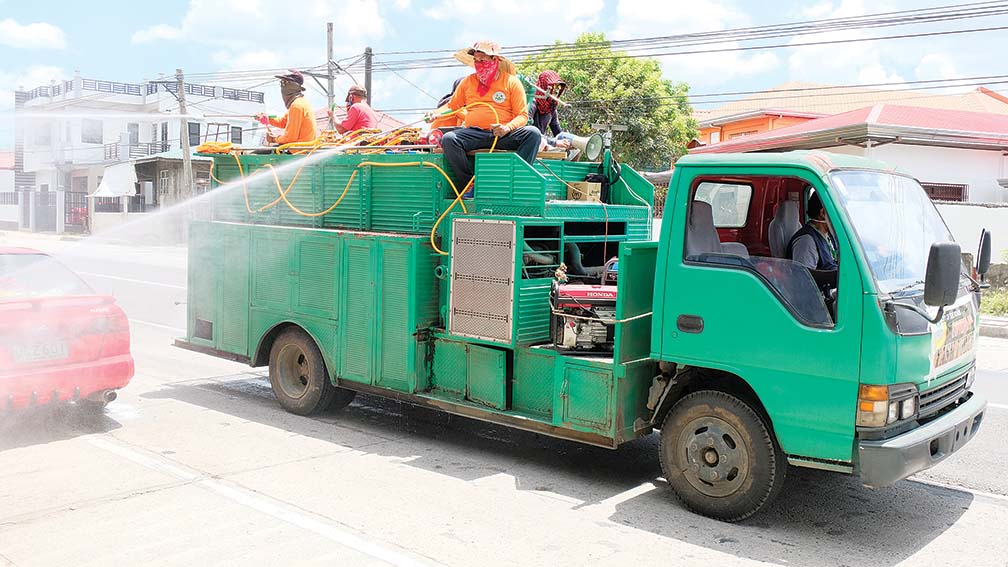 "When there was a surge of COVID-19 cases last year, we had a Memorandum of Agreement with the Daniel O. Mercado Medical Center (DMMC) in Tanauan City and the hospital was able to accommodate our RT-PCR samples," Dr. Sanchez added.
    There are plans, Dr. Sanchez said, for the Sto. Tomas City government to establish its own molecular laboratory this year. Since the city does not have its own government hospital, most of the positive COVID-19 patients who needed medical care were either admitted in the private hospitals in Sto. Tomas or in the government hospitals in the nearby towns.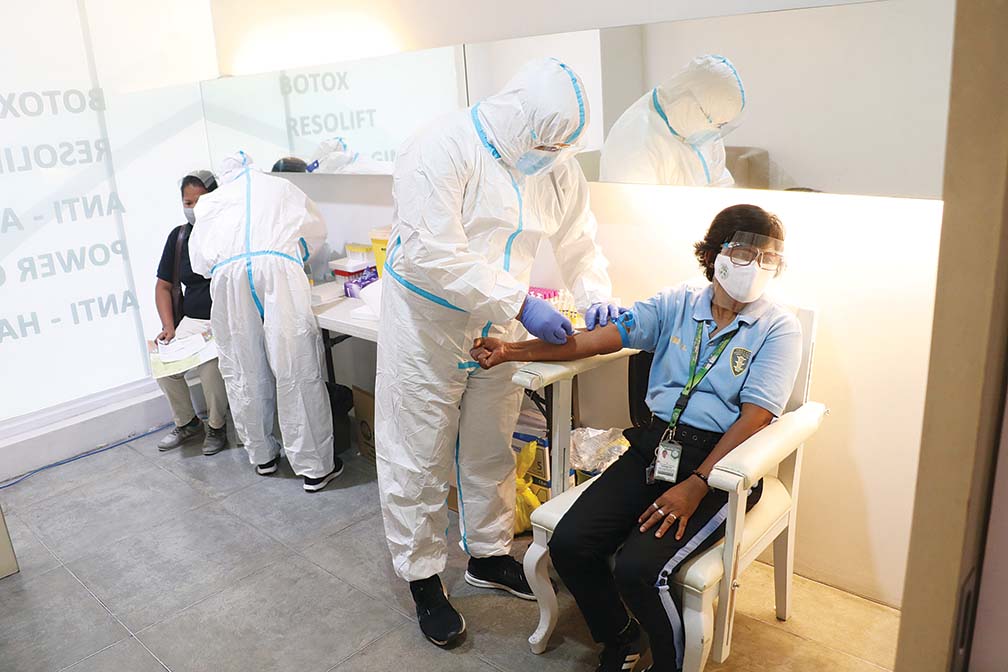 "That was another challenge for us so we had to do a lot of coordination with the nearby hospitals. There is an existing referral system. The nearest primary hospital is the Laurel District Hospital in Tanauan, and then the one in Batangas City. The patients can also consider the private hospitals in Sto. Tomas. We have ambulances here at the health unit so bringing the patients to the hospital was not a problem," she said. In all these activities, the CDRRMO served as the active partner.
BEING SMART
Dr. Sanchez related that another challenge that they encountered then was that many people lost their sources of income. There was a rising call for financial assistance from the local government, especially those who tested positive for COVID-19.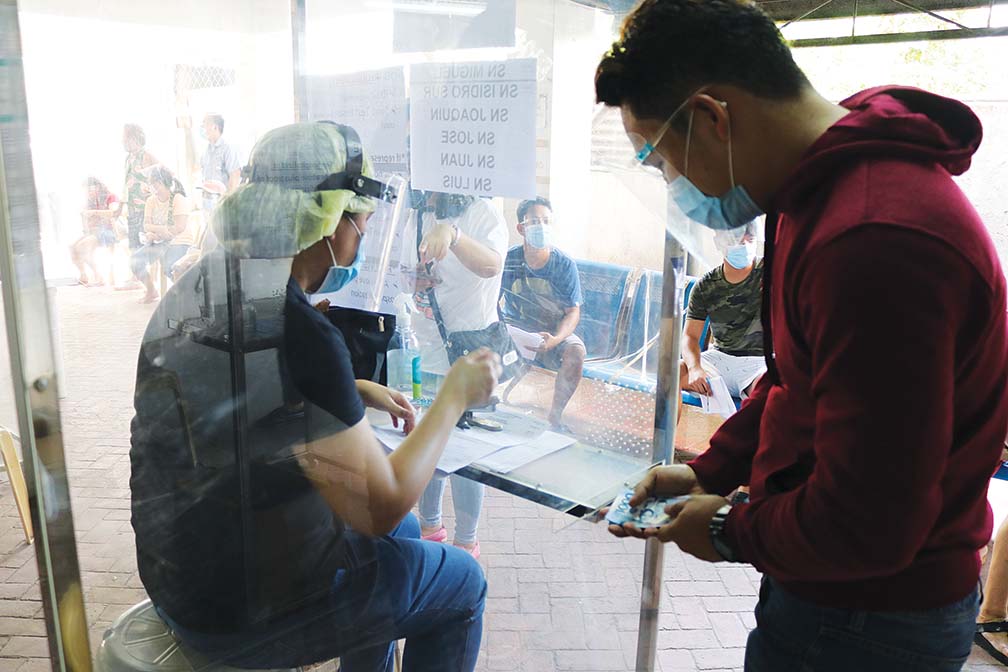 According to Rose Lyn Cabrera Francisco, City Information Officer and PESO (Public Employment Office) Head, the city government extended P5,000 financial assistance to those who tested positive for COVID-19. Those who needed hospitalization received P15,000. Those who unfortunately died because of COVID-19 received P10,000.
    "This year we are providing those who tested positive through RT-PCR with 25 kilos of rice so long as they report themselves to their barangay," Francisco added.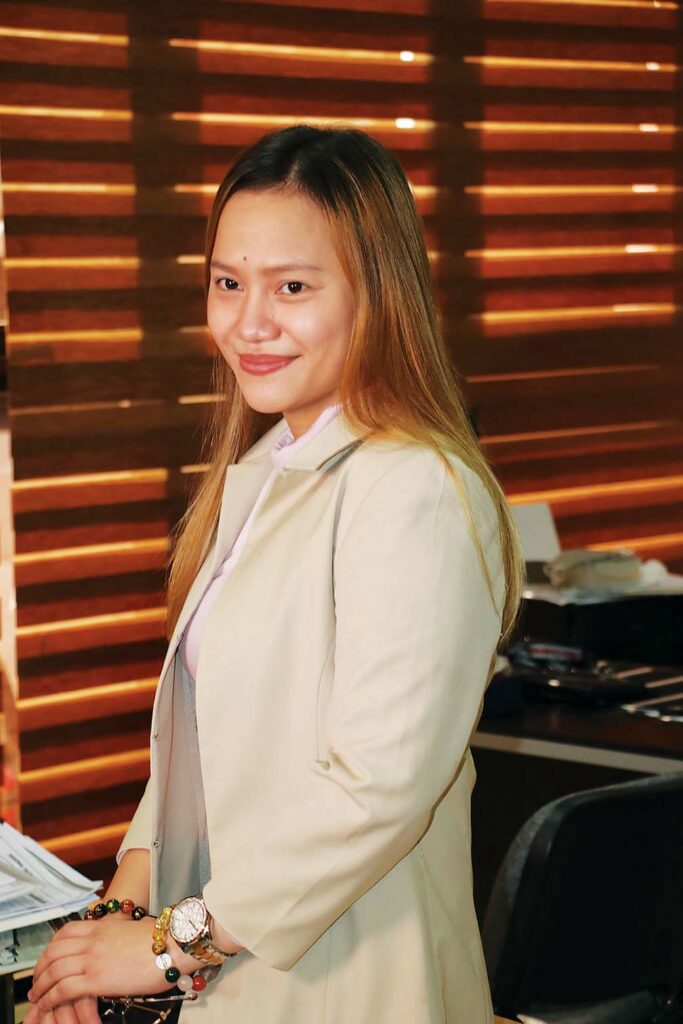 As of February 10, 2022, the total number of confirmed COVID-19 cases in Sto. Tomas is 8,009. The number of active cases is at 47, the number of recovered is 7,803 and the number of deaths is at 159.
When it comes to the roll out of COVID-19 vaccines, Sto. Tomas is one of the cities that has its own ultra-low temperature freeze that can store Pfizer vaccines. Due to this, Sto. Tomas was given a substantial amount of Pfizer vaccines.
BEING KIND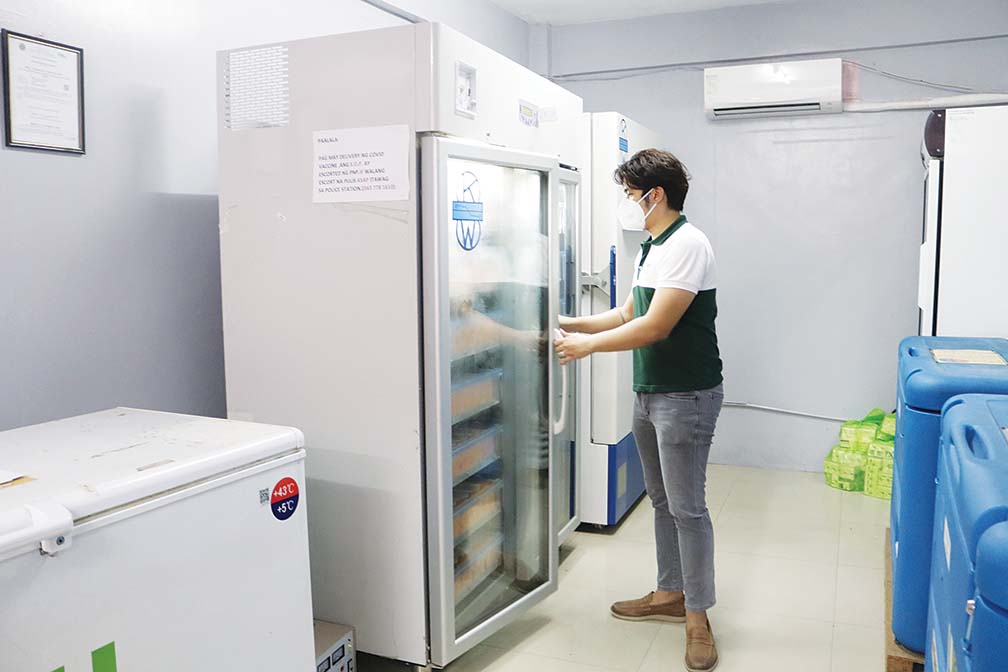 Since it is difficult to move around the ultra-low freezer, the local government decided to set up two vaccination sites which are located beside each other. These are the Evacuation Center and the Sto. Tomas City High School.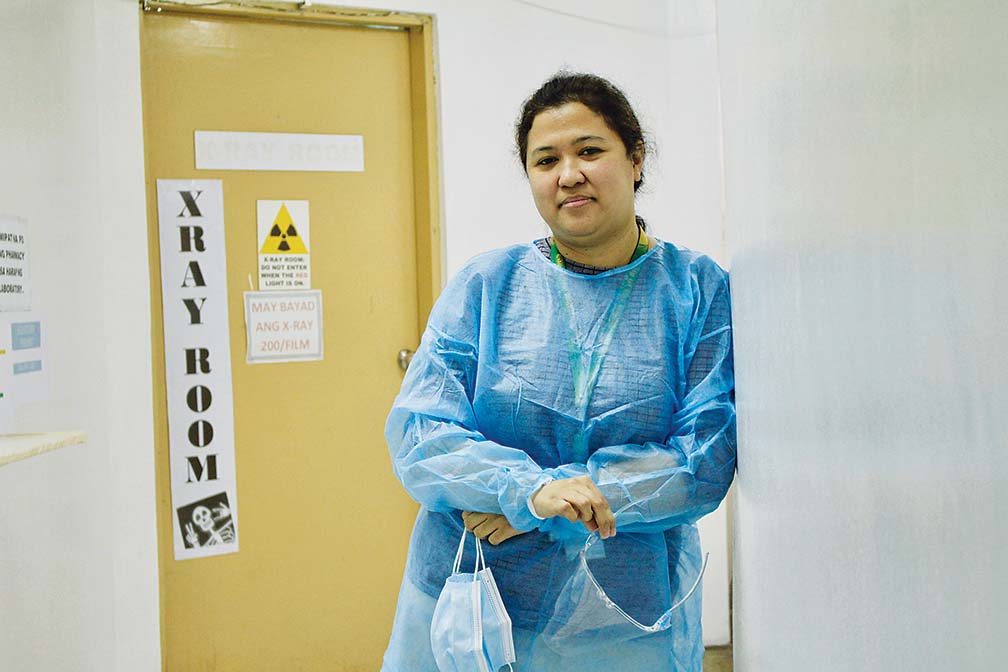 "It's the residents who go to the vaccination sites so that we just have two set ups. The barangay can arrange for transport for senior citizens and PWD. We also entertain drive throughs. We have ambulances on standby if any emergency occurs," Dr. Sanchez related.
There was a time when those who needed to go abroad had to be vaccinated with either Pfizer, Moderna or Astra Zeneca. Sanchez related that she noticed that even tricycle drivers lined up to be vaccinated with Pfizer.
Mayor Sanchez, for her part, was vaccinated with Sinovac to show her constituents that all vaccine brands are equally effective against the COVID-19 virus.
VACCINATION DRIVE
According to Dr. Fernan Macrin Ramos, Medical Officer III, as of Jan. 31, the total number of administered doses is 316,062. Of the total number, 156,846 were 1st dose; 140,414 were 2nd dose and 18,802 were booster shots.
Hence, as of end of January, 75% of the total population of Sto. Tomas City had been partially vaccinated (at least with the first dose) while 65% of the total population was fully vaccinated.
Dr. Ramos noted there was an increase in the demand for the 1st dose of the COVID-19 during the latter part of November 2021. This coincided with the government's announcement that required employees working on-site to be vaccinated.
"When we started with the vaccination roll out, we had a hard time convincing people to get vaccinated. But when word got out that there were no side effects, they started coming. The government announcement on the vaccination requirement for on-site work also helped," he said.
Sto. Tomas LGU executives are of the view that the city government's emphasis on health programs is rooted in the fact that their mayor is a nurse by profession.
"We really felt that health was the mayor's priority. She was able to come up with a lot of health-related programs. She brought in nurses to manage the barangay health units bringing the service closer to people. She provided check-ups, lying-in clinics, and free medicines. Our residents only have to pay a minimal fee for diagnostics and X-ray," Dr. Sanchez said.
She added that the city's purchase of an ultra-low temperature freezer underscored the mayor's commitment to decisively address the city's vaccination needs.
    Still, the vaccination program of Sto. Tomas City is not only for its residents. The local government has recognized the needs of nearby municipalities such that neighboring towns and cities could come to Sto. Tomas to get their vaccinations and boosters.