Czech Ambassador Jana Šedivá joined the Ateneo de Naga University, National Book Development Board (NBDB), and Savage Mind: Arts and Books along with the local government units of Naga, Baao, Buhi, and Pili for the weeklong celebration of the 1st Bikol Book Festival and Cultural Pilgrimage held from Apr. 17-21 2022.
The three-day visit from Apr. 17-19 of Ambassador was filled with activities celebrating the literary culture of the Bicol region. Ambassador Šedivá honours and offered flowers to the graves of poets and novelists: Dr. Maria Lilia F. Realubit, Socorro Federis Tate, and Luis Dato.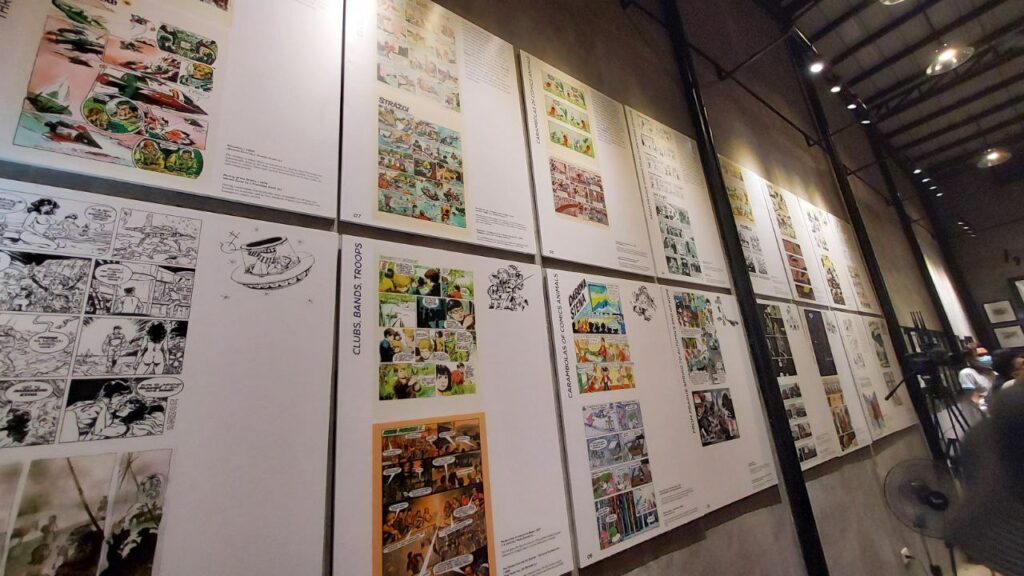 The festival also re-launch the Exhibit on Czech Comics titled "Meanwhile, Elsewhere: A Century of Czech Comics", which was first displayed at the National Commission for Culture and the Arts Gallery in Intramuros, Manila on 2018. This was unveiled during the inauguration of Kamarin Art Gallery in Naga City, and revealed how comics was a vehicle to discuss critical issues in the Czech Republic.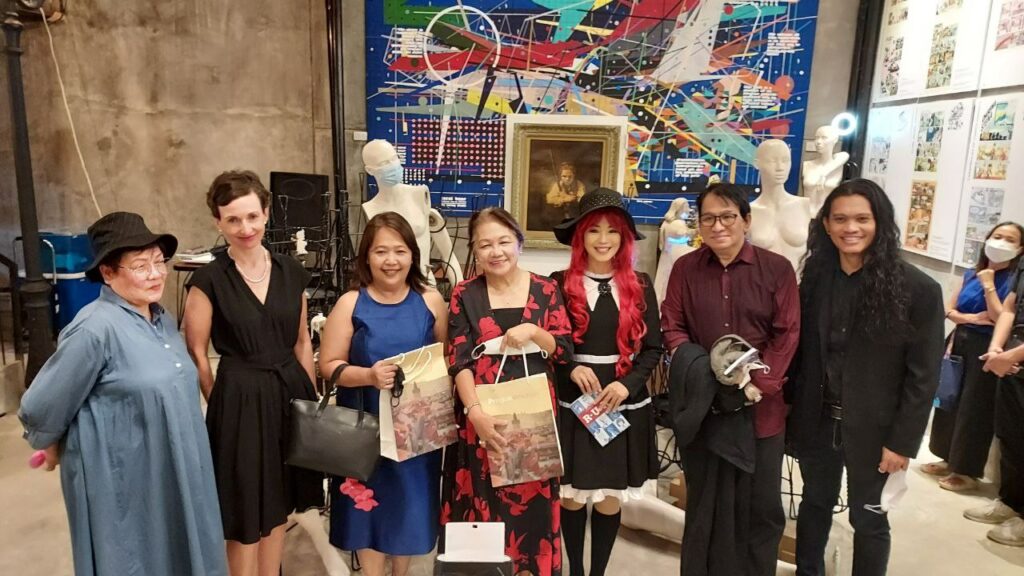 During the opening of the gallery, the guests were welcomed by a dramatic reading of the excerpt of RUR: Rossum Unibersal Robot, a play written by Czech playwright, Karel Čapek. The performers were Tito Genova Valiente, Victor John Loquias, Tess Consulta and Delia Enverga Volante. Ms. Cecilia V. de Asis, Vice Mayor of Naga City, and Atty. Marion Eloisa Escueta Legacion, wife of the City Mayor, was present during the launch.
Another exhibit about Karel Čapek was opened on the second day of the festival. Located at St. Raphael Archangel Parish, Pili, Camarines Sur, the students of Pili Parochial School warmly welcomed Ambassador Šedivá and enjoyed a dramatic reading of Čapek's, "The Five Loaves", performed by Fr. Rex Hidalgo.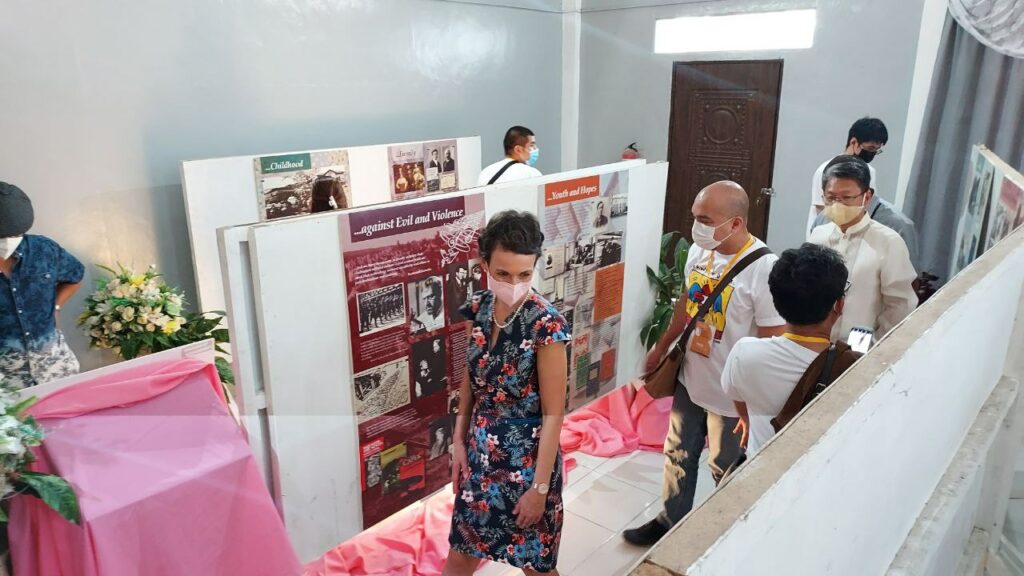 As part of the cultural pilgrimage, Ambassador Šedivá visited the Municipality of Buhi and met with Mayor Marivic Solano and their youth constituent who introduced the woven products, wood sculpture, and rich culture of Buhi. A dialogue with local writers from the Bicol region, the Embassy of the Czech Republic, and the NBDB to encourage writers and creatives to pursue their dreams of publication was also conducted in Buhi.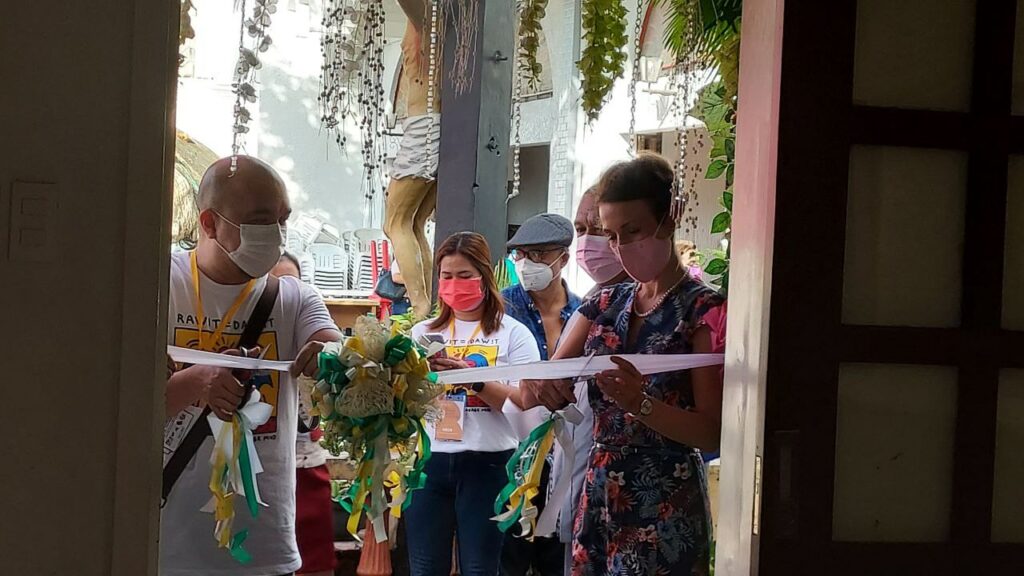 The visit of Ambassador Šedivá was concluded with a dinner with the theme "A Night for Peace and Freedom", where the participants talked about peace in the world. Meanwhile, Ambassador Šedivá shared about the situation in Ukraine and encouraged everyone to pray for peace continuously. The convenor of the 1st Bikol Book Festival and Cultural Pilgrimage, Kistian Cordero, shared the new titles of books novels, and translations, which will be published within the year 2022.