Claveria, Cagayan—Immunization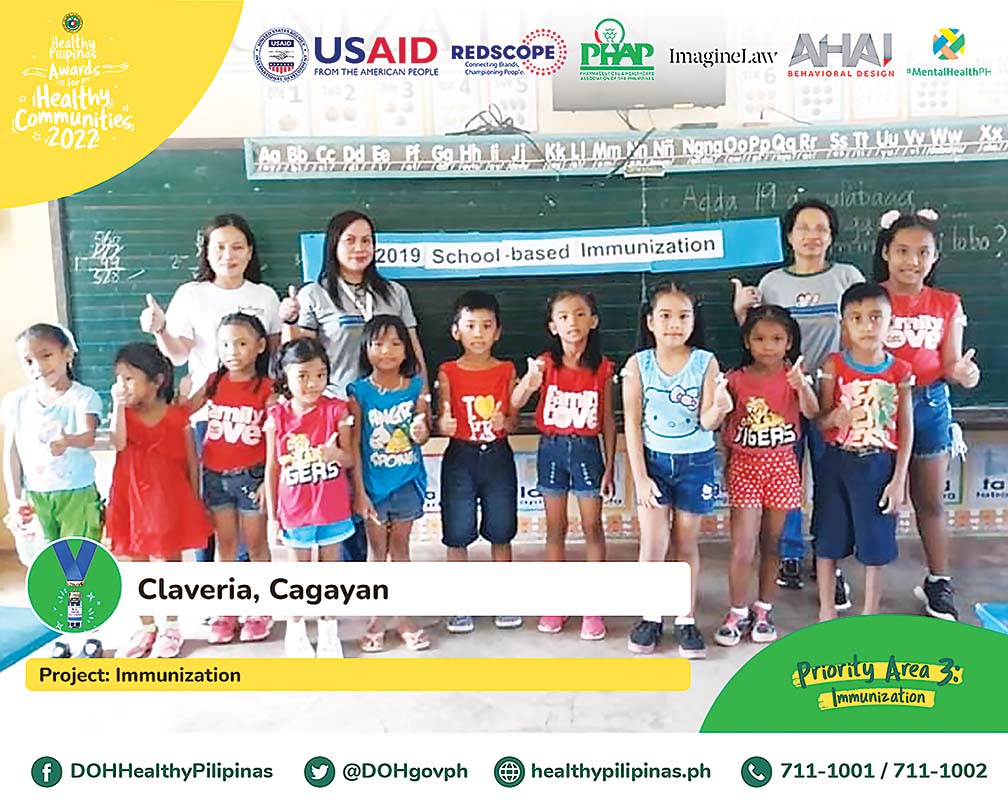 The municipality has consistently allocated a budget for this program through collaborative efforts of the LGU's various departments, including health, agriculture, environment, agriculture and the Department of Education.
Imelda, Zamboanga Sibugay—Age-appropriate Immunizations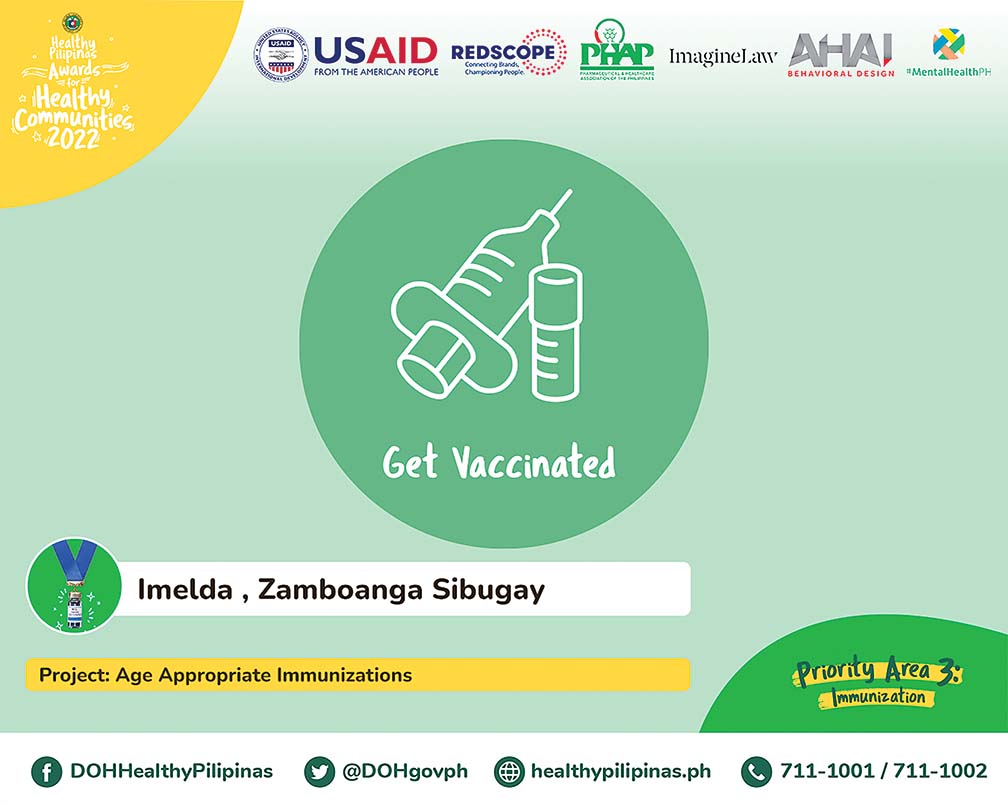 The program aims to reach parents of the under-five age group, school-aged children, and the guardians or families of Senior Citizens.
Pampanga Provincial Health Office—Catch-up Immunization Campaign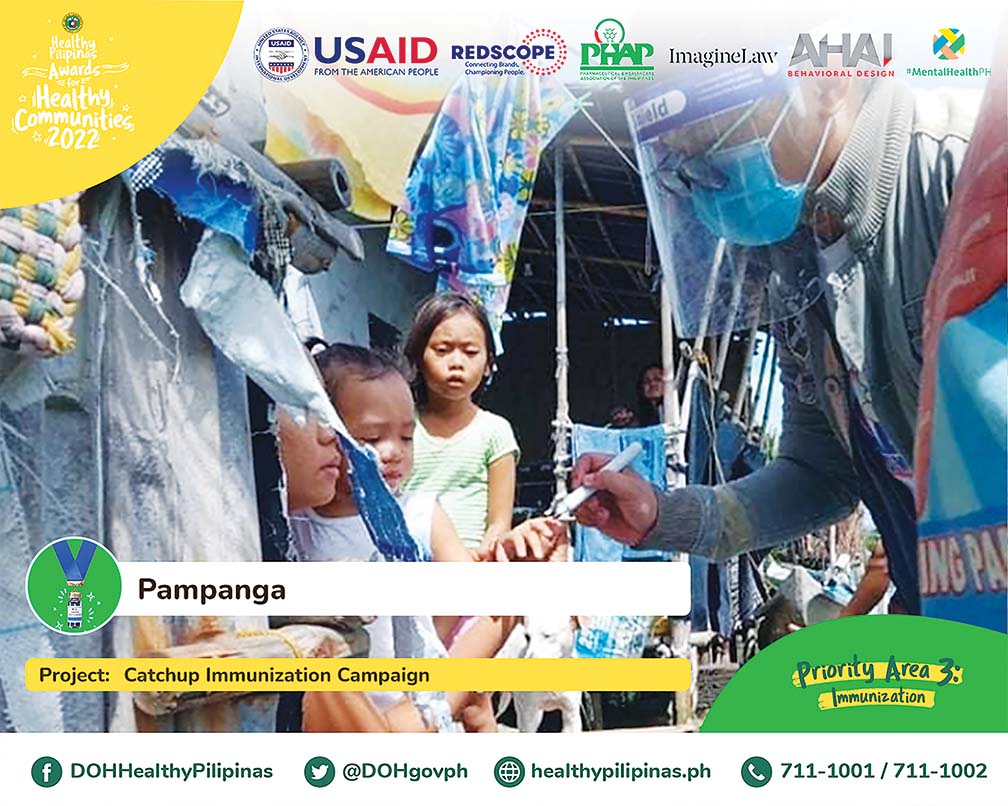 The catch-up immunization program aims to address children immunization, specifically the declining numbers of immunized children—aged between 0-2 years old, 5-6 years old, and 12-13 years old during the pandemic.
With the goal of increasing the number of immunized children, this program also targets vaccine hesitancy amongst the parents to prevent the outbreak within the population of vulnerable children.
To address these issues, the Provincial Health Office of Pampanga developed an intervention such as the use of social media platforms to reach the target audience, publication of relevant infographic materials, maximization of the capacity to communicate the key messages of the campaign, and reorientation of barangay health care workers regarding the proper health care protocols during the immunization period
Tacloban City—Immunization (COVID-19 Vaccines, Anti-flu, and Pneumococcal for Senior Citizens)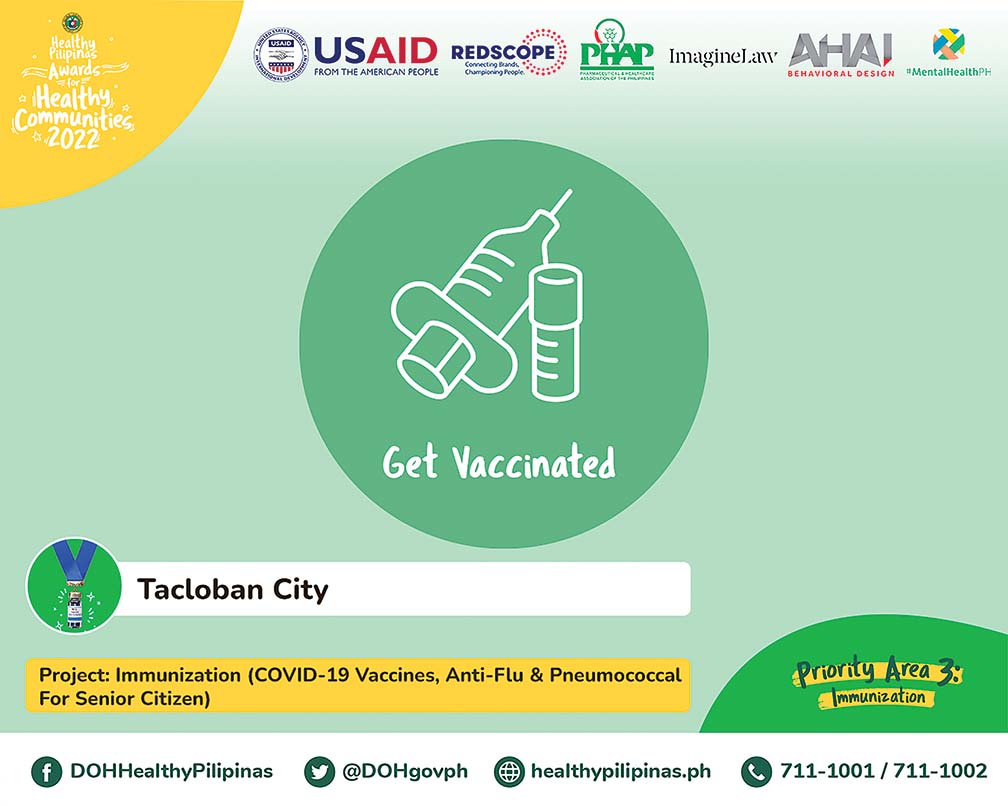 The "Tacloban City Hospital Bakuna Center & Tacloban City Mobile Vaccination" and "Immunization (COVID-19 vaccines, anti-flu and pneumococcal for senior citizens" program of Tacloban City is an initiative that aims to bring small scale vaccination services closer to communities with special needs such as hard-to-reach areas, or those who have limited access to medical providers or vaccine clinics, lack of public transportation, mobility issues, and work and family care schedules make it hard for them to get vaccinated.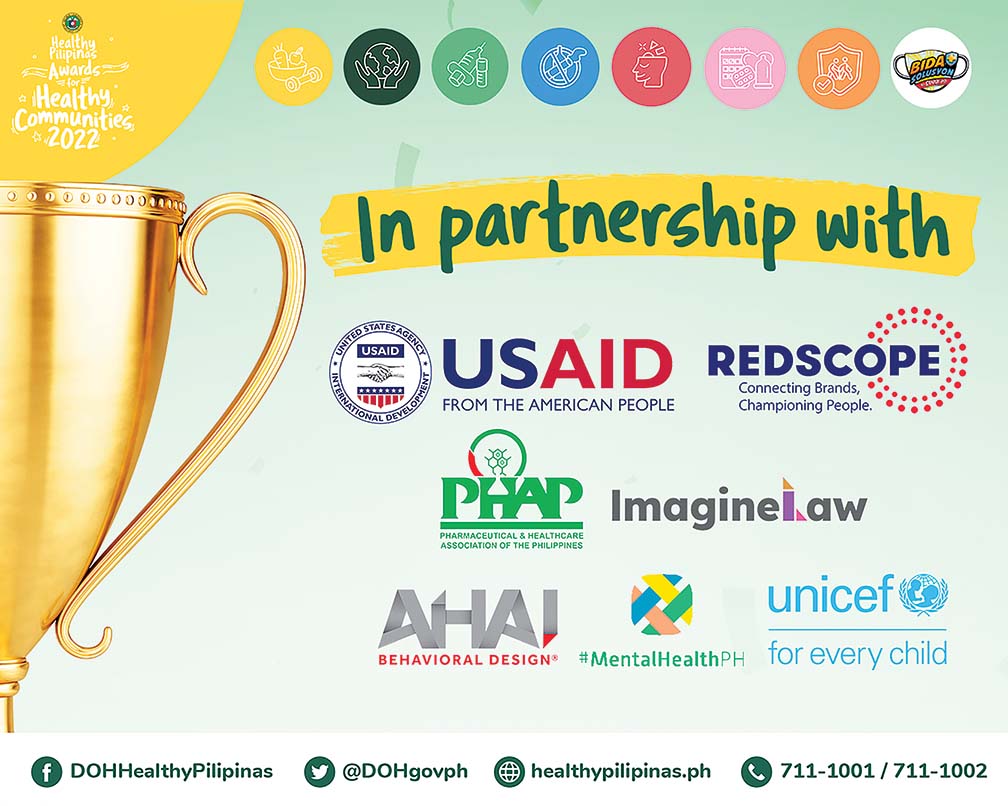 Mobile vaccination efforts are already occurring, and more are planned, to reach specific populations, including people who are underserved, high-risk groups, essential workers, and rural communities. These sites are coordinated by public health departments in indoor or outdoor settings, with support from local public health clinics, health care providers, pharmacies, community and faith-based organizations, employers, and private-sector vaccinators.