You either love him or hate him. There seems to be no middle ground in perceiving Pres. Rodrigo Roa Duterte as he went about the six years of his presidency.
But this has been the story of every Philippine President. The end of an election exercise never stopped winning and losing camps from carrying on with their pronounced differences, all the way to the next presidential elections.
In the Philippines, the democratic construct of taking sides during elections and then uniting as one nation after a winner has been declared, remains an aspiration.
For Duterte, now 77, his coming into the reigns of the ultimate political power in the country has brought for the Philippines and its more than a hundred million citizens many "firsts."
And these "firsts" come into play as he—the oldest Philippine President and the first local official to be elected straight to the presidency—battles for the narrative that Filipinos will remember of him, once his term ends for good.
MINDANAO
Duterte is the first President to come from Mindanao. It is a political feat that took 117 years to realize from the time Emilio Aguinaldo became the first President of the Philippine Republic in 1899.
In its more than 100 years as a democratic republic, the Philippines has had 16 Presidents. Of these, 12 (75%) came from the main island of Luzon, three (18.75%) from the Visayas, and one (6.25%) from Mindanao.
Mindanao is the second largest island grouping in the country. It accounts for 15% of the country's GDP and 40% of agricultural production. It supplies over 40% of the country's food requirements and contributes more than 30% to the national food trade.
According to the World Bank, Mindanao accounts for a third of the Philippines' poor, but only a quarter of its population.  It also has the largest concentration of ethnic minorities in the Philippines and a more than 60-year-old Muslim armed conflict that remains unresolved since it began in the late 1960s.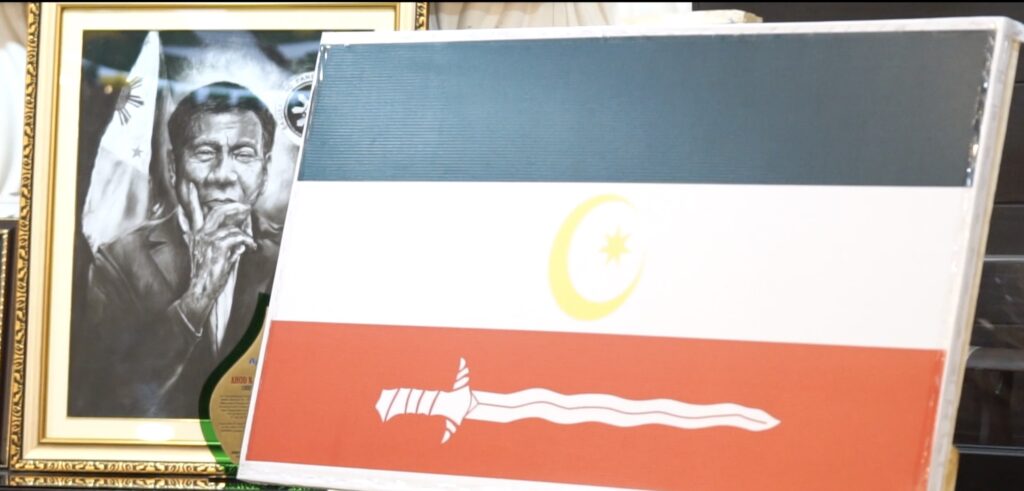 It was during the Duterte administration that the Bangsamoro Organic Law was signed into law. Passed in 2018 after being certified as urgent by Duterte, the BOL was a successful reformulation of the Bangsamoro Basic Law (BBL), which failed to pass Congress during the time of Duterte's predecessor, the late Pres. Benigno Aquino III.
The BOL has been regarded by its supporters as an improvement of the 1989 creation of the Autonomous Region in Muslim Mindanao.
Since Duterte took office in 2016, a total of 10 big ticket infrastructure projects have been implemented in Northern Mindanao alone. This is the region that covers the provinces of Bukidnon, Camiguin, Lanao del Norte, Misamis Occidental, and Misamis Oriental, including the highly urbanized cities of Cagayan de Oro and Iligan.
In July 2016, the Department of Public Works and Highways (DPWH) completed 2,917 kilometers of roads, 413 bridges, 237 flood mitigation structures, and 9,459 classrooms in the region.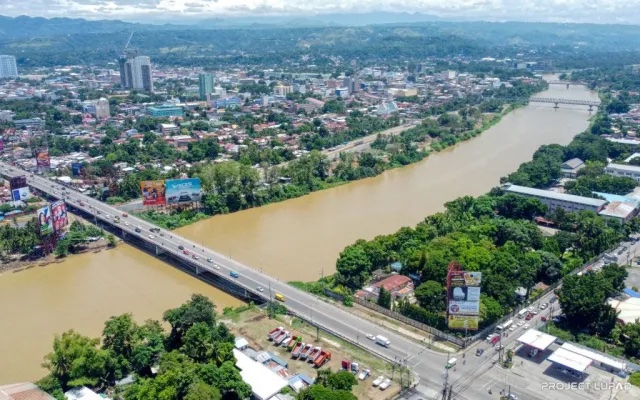 After the fifth year of the Duterte administration, the DPWH had facilitated the completion of 772 infrastructure projects in Northern Mindanao, even at the height of the COVID-19 pandemic. These include, among others, the Cagayan de Oro Coastal Road, the Flood Risk Management Project in Cagayan De Oro River, Marawi Transcendental Road, Panguil Bay Bridge Project, CDO–New Western Diversion Road, Valencia bypass road, Bukidnon–North Cotabato Connector Road, Malaybalay Bypass Road, Iligan City Coastal Road, and the Iligan–CDO Connector Road.
In Central Mindanao, the DPWH managed to complete 410 infrastructure projects ranging from newly paved, widened, and rehabilitated roads and bridges to flood control projects, national buildings, classrooms, hospitals, health facilities, military buildings, water supply and rain collector systems, market and slaughterhouses, public terminals, multi-purpose buildings, barangay halls, gymnasiums, daycare centers, and other public infrastructure.
The DPWH has likewise completed in the Davao region a total of 1,952 kilometers of roads, 345 bridges, 437 flood mitigation structures, and 13,485 classrooms, over and above 10 big-ticket infrastructure projects.
Clearly, Duterte's becoming President has made Mindanao a first-time recipient of a multi-billion- peso infrastructure windfall after more than a hundred years.
It is not surprising that in most Pulse Asia and Social Weather Stations surveys, Duterte consistently obtains net satisfaction ratings of "excellent" in Mindanao.
NET SATISFACTION
Duterte will also go down in history as the first President to enjoy a high net satisfaction rating on the last quarter of the presidency or five months before Filipinos get to choose the next President.
During the last SWS rating survey, taken in the last quarter of 2021, Duterte scored +60 or "very good," in the survey conducted from Dec. 12-16. This was eight points higher than the results of the SWS September 2021 survey on Duterte.
The President from Mindanao fared better than the last quarter results of all his immediate predecessors—late Pres. Benigno Aquino III (29%), former Pres. Gloria Macapagal-Arroyo (-17%), former Pres. Joseph Estrada (+9%), former Pres. Fidel V. Ramos (+19%), and the late Pres. Corazon C. Aquino (+17%).
Surveys have always been Duterte's strongest suit. It stood him well even at the height of a high-profile media blitz against his "war on drugs" and his controversial foreign policy position regarding China and the West Philippine Sea.
WAR ON DRUGS
In September 2019, a Reuters report said "Philippine citizens are overwhelmingly satisfied with President Rodrigo Duterte's bloody war on drugs, a survey showed, giving a boost to a government outraged by an international push to investigate allegations of systematic murders by police."
Reuters referred to a quarterly SWS poll conducted in late June 2019 that returned a rating of "excellent" for Duterte's three-year war-on-drugs campaign. It showed that 82% were satisfied owing to the perception of less drugs and less crime in the country.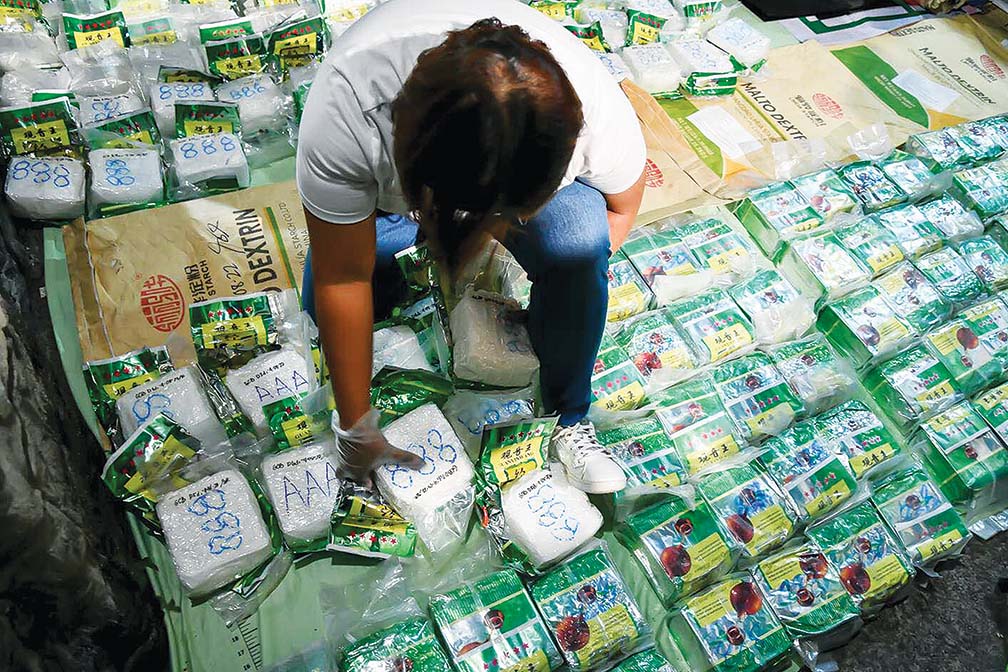 The highly positive public response was the polar opposite of a Human Rights Watch assessment posted on the international organization's website, which read: "Since President Rodrigo Duterte took office in 2016, his 'war on drugs' has killed thousands of mostly urban, poor people with impunity. The security forces have killed hundreds of activists, rights defenders, indigenous leaders, lawyers, journalists, trade unionists, and environmentalists in a counter-insurgency campaign that involves the vilification, called "red-tagging," of people deemed to support communist insurgents. Duterte also sought to silence critics, notably opposition Senator Leila de Lima, and news organizations Rappler and ABS-CBN. The government's response to COVID-19 has caused serious rights violations, including the deaths of quarantine violators."
Human Rights Watch, a New York-based international human rights organization, called on the International Criminal Court (ICC) to "proceed with its investigation on alleged crimes against humanity related to unlawful killings in President Durerte's 'war on drugs' in the Philippines."
On Nov. 10, 2021, the Philippine government requested a deferral of the ICC's investigation under the principle of complementarity, saying that it had begun its own investigation into cases of extrajudicial killings attributed to the police during drug war operations.
Outside of the country, foreign media and foreign governments have been openly critical of Duterte's human rights record. But here at the home front, the opposite is true, as far as polled public opinion is concerned.
CORRUPTION ALLEGATIONS
Not even a long and winding Senate investigation on alleged irregularities in the procurement of COVID-19 supplies at the height of the COVID-19 pandemic was able to dent Duterte's approval and trust ratings.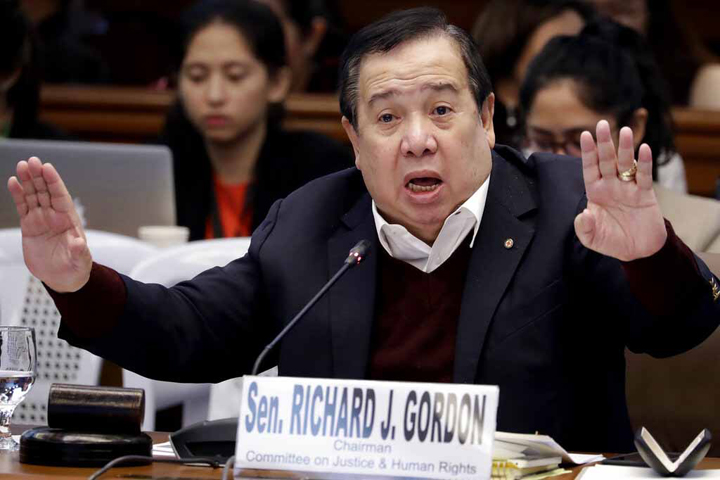 The probe, initiated by the Senate Blue Ribbon Committee chaired by re-electionist Sen. Richard Gordon, began in August 2021 and ended in January 2022.
At some point during the probe, a word war of sorts erupted between Duterte and Gordon, with the President promising to campaign against Gordon come the election campaign season.
The results of a Pahayag 2022 first quarter survey conducted by PUBLiCUS Asia showed that 67.2% said they either "approve" or "strongly approve" of Duterte's performance as President over the past 12 months.
On the other hand, Sen. Gordon's re-election campaign faltered, with the senator ranking outside the magic 12 winners list, based on pre-election senatorial candidate surveys. Gordon eventually lost his senate re-election bid.
DUTERTE'S OPTICS
Duterte is the first President to put up for public viewing his Cabinet meetings. The meetings are actually edited. Still, in the age of social media—with enough supportive bloggers and influencers to echo and positively highlight Duterte soundbites, the President comes across as transparent and open.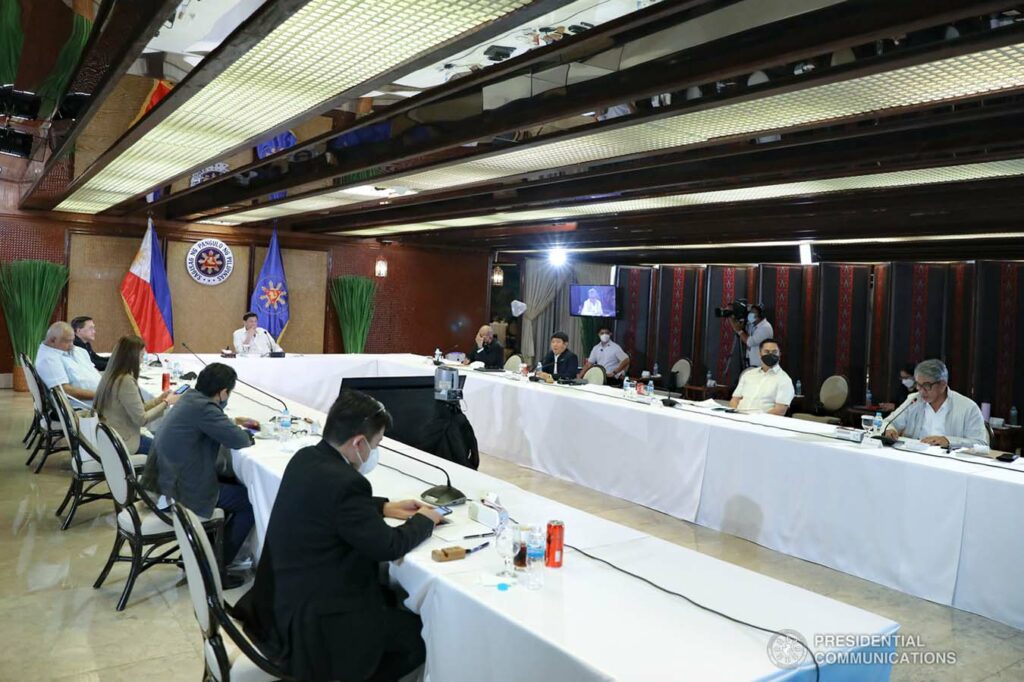 In his six years as President, Duterte has been disparaged by his worst detractors as gross, ill-mannered, uncouth, a blasphemer and a human rights violator who is probably guilty of crimes against humanity.
For those who believe in him, the outgoing President is viewed as the "Tatay" (father) who decisively addressed criminality and made possible free college education, universal health care, the return of Boracay's pristine blue waters, and the visible clean-up of the Manila Bay, among others.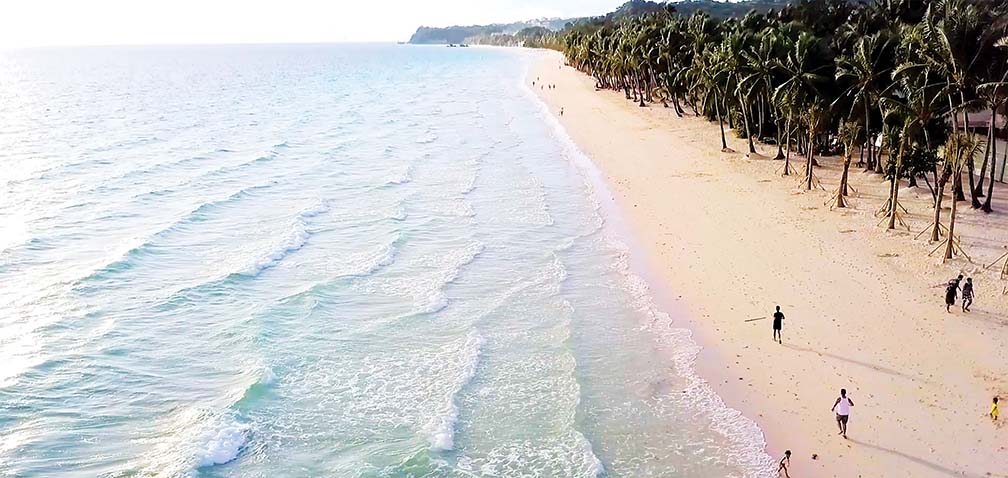 At a public meeting of the PDP-Laban in Cainta, Rizal, Duterte enjoined his listeners not to have second thoughts about looking him up for advice, even when he was no longer President. "Tutulong ako [I will help']," he said.