SM scholar alumnus Glenn Paul Añover Embodo was overjoyed when he shared the good news to SM Foundation—he's now a Certified Public Accountant.
For Glenn, the long wait for the licensure exam was worth it after it was put on hold during the height of the pandemic and only resumed in 2022.
Glenn is one of SM Foundation's Yolanda scholar alumni.   He graduated cum laude with a double degree: Bachelor of Science in Accountancy and Bachelor of Science in Accounting Technology from the Saint Paul School of Professional Studies in Palo, Leyte.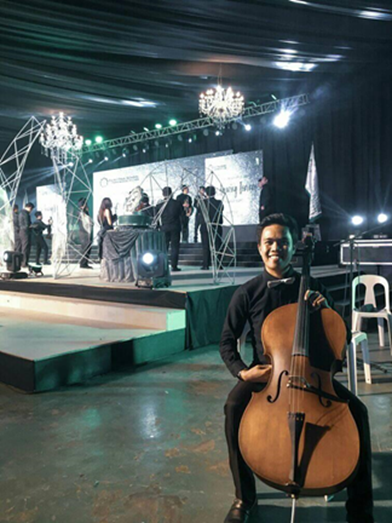 In high school, Glenn was in the special science class, graduated Valedictorian in the Cirilo Roy Montejo National High School (CRMNHS). He applied for the scholarship in Tacloban together with his classmates in CRMNHS, Welen P. Balbuena and Dian Villanueva when a team from Manila offered the grant to Tacloban high school students. The three passed the exams, interviews and became SM scholars. Glen is now a CPA, Balbuena is now Disbursement Officer II at DepEd while Villanueva, an engineer, both based in Tacloban.
When typhoon Yolanda struck, students thought that the grant would be forfeited but few weeks after the typhoon, in spite of the chaotic conditions, it was announced that qualifying examinations would be given at the Leyte Normal University.
Recalled Glenn: "I woke up very early in our make-shift house and queued as early as 6 a.m. and by 9:00 a.m., I was able to get inside the room where the exam was to be held. It was a riot with so many students from different parts of the region queueing although there was order when the first group of 100 was seated and examination papers distributed. In an hour and a half, test papers were collected and upon exit, another group of 100 were accommodated in the classroom. I was told that the examinations finished at 5 p.m. because at that time electricity was not yet fully restored. A second batch was conducted the following day until all the applicants took the examination.
"By 2 p.m., we queued again to get results that were posted on the Bulletin Board and when I saw my name, it was a feeling that I could not describe: happiness, excitement, nervousness. The interview came next.
"There were about 4 interviewers that afternoon. When my turn came, the interview was something I will not forget."
DELIVERANCE
Glenn found himself sharing his life story and the difficulties his family had to go through as an aftermath of Typhoon Yolanda. He was teary eyed as he narrated his anxiety that he might not be able to finish schooling despite his determination to do so. "I knew the scholarship will take a lot of burden off my parents' shoulder, so that day when I sat in the interview room, I said to myself 'This is my chance, I will tell every achievement I have. I will not waste this shot, I will write my own deliverance."
"I believe in the saying that this is a small world. I also believe in fate for among the interviewers I was assigned to an interviewer whose family roots are from Leyte. She knew what I went through, she knew what to ask, she knew my psyche, she asked questions that made me talk my heart out. It was the longest interview that I ever experienced as a student."
"No mention was made of my scholastic achievements (she was holding a sheet of paper containing my grades & recommendations from school authorities), instead, she focused on my character, on my ambition, on how I will pursue this ambition, on how I worked with teammates in school projects, on how I communicated with teachers, with fellow students, with my parents, with my siblings. She made me talk and talk of my expectations, of strategies that I innovated in school projects, even on how I could help out my parents with our financial problems. She asked me lengthily of my parents, of my siblings, of how I handled and balanced work at school and at home, of how we could bounce back from the tragedy that struck us.
At the end of the interview, I vividly remember telling her this: I know that I am capable of doing even greater than what I think I can."
The following day, a team visited Glen's house in Brgy. Sagkahan. At that time, Glen was busy helping his Father repair the roof that was blown off while his Mother was cooking in a make-shift kitchen. The team was told she was cooking food for volunteer workers who were doing cleaning activities along their streets after weeks of clearing of debris and of human bodies.
SM SCHOLAR
The rest is history because Glenn became an SM scholar. He enrolled at St. Paul's, finished his studies in 5 years with flying colors. He remembers vividly his graduation where his parents came up the stage to pin a gold medal on his chest. He will never forget the look of the tearful face of his Father when he came up the stage.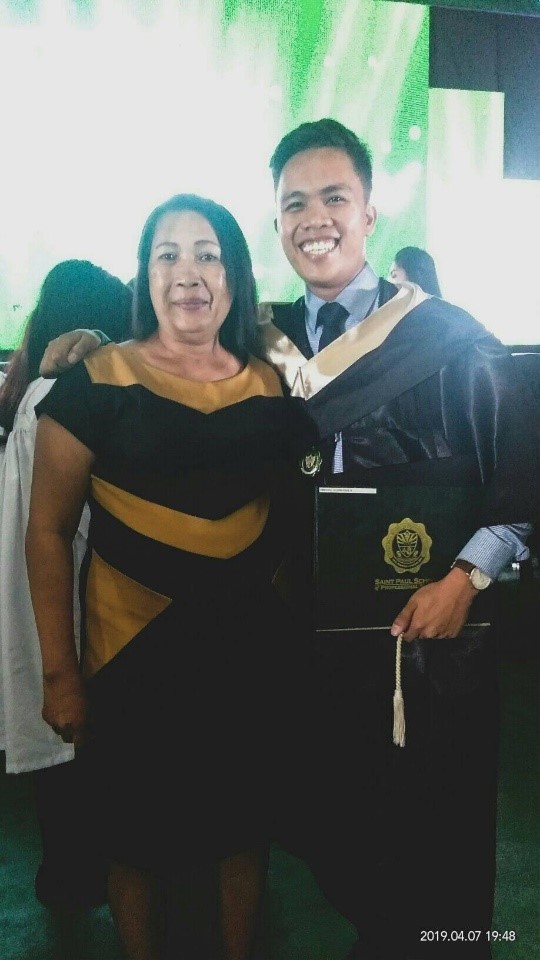 He relates that his father still drives his tricycle while his mother still cooks food and sells these in a carinderia in the barangay hall where their house is located.
He is grateful for what SM Foundation did to him. "I thank God, for giving me the opportunity to become Tatang's scholar. Being an SM scholar was something that I treasure: it gave me the opportunity to enjoy my studies without thinking of the financial burden that my family would shoulder. It gave me an opportunity to grow mentally and spiritually participating in Foundation sponsored growth -seminars, personality development seminars, annual spiritual retreat and doing volunteer work for the outreach activities of the Foundation. Above all, the scholarship made me realize that education is a stepping stone to a better life."
Upon graduation, the scholars were invited to Manila to meet their benefactor." I experienced my first airplane ride, a week-end stay in a luxury hotel, my first time to set foot and roam around the busy streets of Manila. We were treated to an IMAX movie, ice-skating and a tour of MOA complex"
"I received a gold watch with my name engraved in it which I treasure up to this day and a monetary award from 'Tatang"'.
There was a lot of picture taking with the Sy family and of course a tearful meeting with my interviewer. I have kept in touch with her and she was among the first few I called when I passed the CPA examination.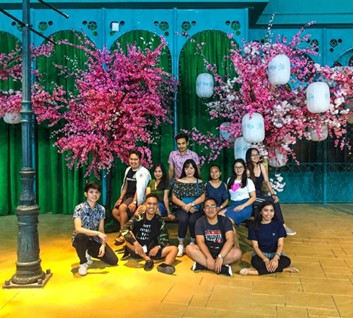 The "Yolanda scholars" of SM Foundation were all from the municipalities devastated by Typhoon Yolanda in November 2013.
It will be recalled that a month after the onslaught, a lean team of 7 from SM Foundation flew to Tacloban to conduct preliminary screening of new scholars for the schoolyear. The allotment of scholars per region was 30 but because of the tremendous number of applicants, the Foundation, opened over a 100 slots for Region 8.
It was timely that many individuals including balikbayans were visiting Leyte and after a series of meetings with SM Foundation, decided to help and sponsor scholars from the province. Their financial assistance was coursed through the Foundation.
GAINFUL EMPLOYMENT
The scholars have since graduated and are now gainfully employed in Cebu, Manila and other cities while some have gone abroad. Many though have opted to remain and work in Tacloban and its environs, trying to pay it forward, showing gratitude in their own way for the support they were given during their most trying times.
Many of them still keep in touch with the Foundation; many assist the Foundation in doing interviews with new recruits and do volunteer work in medical missions, Operation Tulong and other activities of the Foundation.
Glenn is now employed with an auditing firm as a Tax Associate. Currently, he is applying for a Master's program in UP Diliman. After this, he plans to enroll in the College of Law.
"This has been my humble journey and today i mark a new beginning after slowly trying to overcome the trauma of typhoon Yolanda. Damo nga salamat SM," said Glenn.