The gravity-defying jumps, full throttle engine sound, and the intense adrenaline rush of the riders, are some of the best pictures witnessed in the recent inaugural series of the Round 1 Cleanfuel Motocross Invitational Series held in Silang, Cavite.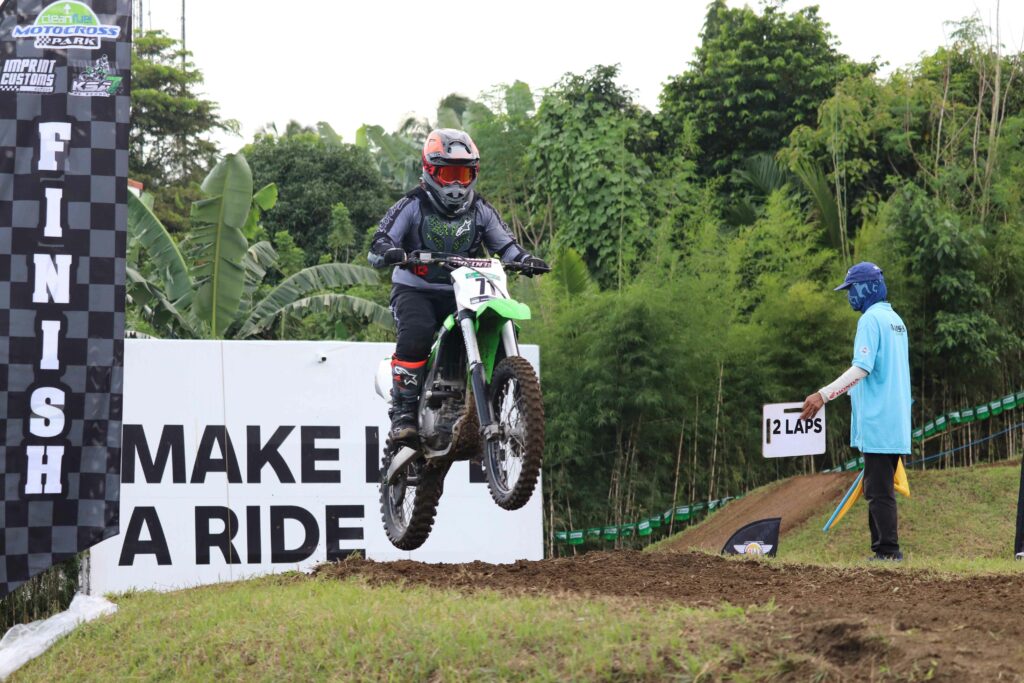 A total of 145 participant riders registered in the 16 category class consisting the 50cc Junior class, 50cc starter shaft drive single speed automatic, 50cc 2-stroke/70cc 4 stroke starter chain drive single speed, 50cc 2-stroke/70cc 4 stroke single speed, Junior MX, 85cc 2-stroke/150cc 4 stroke (production), mx ladies class, beginners KSA class, celebrity ladies class, local open endure, beginners open production, veterans B class, Cleanfuel OAS class, novice open production class, expert veterans, and the electric mini bike—the stacyc class.
To kick off the event, Atty. Kevin Anarna, Mayor of Silang Cavite, officially welcomes all the participating riders, executives, guests, and members of the media in the opening remarks.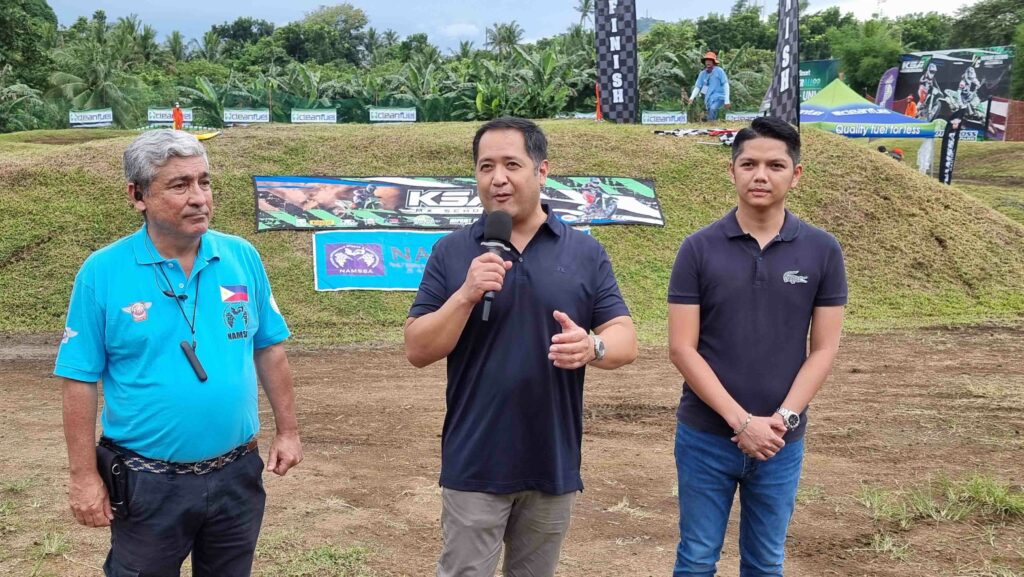 "We are thankful that Cleanfuel Motocross Park chooses Silang as its place for Motocross as this will further boost local tourism and create local job opportunities. This will add more attraction to our town in Silang, which is known for perfect weather and near in the city of Tagaytay," Mayor Anarna said.
"We invite you to visit Silang, and for those who want to learn Motocross, they can go with their family and check this place in Barangay Pasong Langka," adds Mayor Anarna.
Meanwhile, for his part, Cleanfuel Motocross Park President and CEO, Atty. Jesus "Bong" Suntay, told the story of how they started the invitational series.
"We started this race to provide an opportunity for the young and aspiring riders practicing on our track to show their skills and talent. We realize that it would be better if they competed in different categories and held an invitational series in preparation for the national series," adds Atty. Suntay.
"We've been supporting Motorsports for years now. We started in four-wheels with the
formula V race were our cleanfuel team became the champion and now we are active in
motocross. The overall winner of the Invitational series will represent Cleanfuel Team in the national series," explained Atty. Suntay.
Here are the official results of the Round 1 – 2022 Cleanfuel Motocross Invitational
Series:
50cc Junior KSA Class
Jarret Kane Pumaren (1st place)
Jaeden Toledo (2nd place)
Sandro Santos (3rd place)
50cc Starter Shaft Drive Single-Speed Class
Dreimond Principe (1st place)
Timothy Mikhaile Morelos (2nd place)
Jetz Keshin Taleon (3rd place)
50cc 2-stroke/70cc 4-stroke Class
Prince Aaron Medina Mata (1st place)
Ezekiel Garcia (2nd place)
France Rhed Ally De Guzman (3rd place)
50cc 2-stroke/70cc Single Speed Class
Ivan Rozarin (1st place)
Andrei Principe (2nd place)
Prince Aaron Mata (3rd place)
Junior MX 65
Nijel Ivan Torre (1st place)
Andre Principe (2nd place)
Ivan Del Rosario (3rd place)
85cc/150cc 4-stroke Production
Carl Reyes Celestino (1st place)
Nijel Ivan Torre (2nd place)
Aron Ivan Torre (3rd place)
Ladies Class
Jasmin Jao (1st place)
Princess Beah Bucay (2nd place)
Darlene Tecson (3rd place)
Beginners KSA Class
Jessie Lagangga (1st place)
EJ Concepcion (2nd place)
Alonzo Alcruz (3rd place)
Celebrity Class
Janine Alipo-on (1st place)
Christine Patrimonio (2nd place)
Daniela Buco (3rd place)
Janet San Juan (4th place)
Justine Go (5th place)
Local Open Enduro
Joolee Mendoza (1st place)
Gregorio Centeno, Jr. (2nd place)
James Mark Punzalan (3rd place)
Beginners Open Production
Jasper Jig Marcellana (1st place)
Francis Quiko Bautista (2nd place)
Romar John Ronquillo (3rd place)
Veterans B Class
Begie Bucag (1st place)
Joolee Mendoza (2nd place)
Jessie Dado (3rd place)
Cleanfuel OAS Class
Abraham Gonzales (1st place)
Frank Cu (2nd place)
Michael Arevalo (3rd place)
Novice Production Class
Carl Reyes Celestino (1st place)
Charles Cariaga (2nd place)
Randy Dayao (3rd place)
The exciting part of the race is when veteran and motocross superbike champion Jolet Jao displays his signature skills and leads the veteran's expert category, followed by VJ Ocampo (2nd place) and Begie Bucag (3rd place).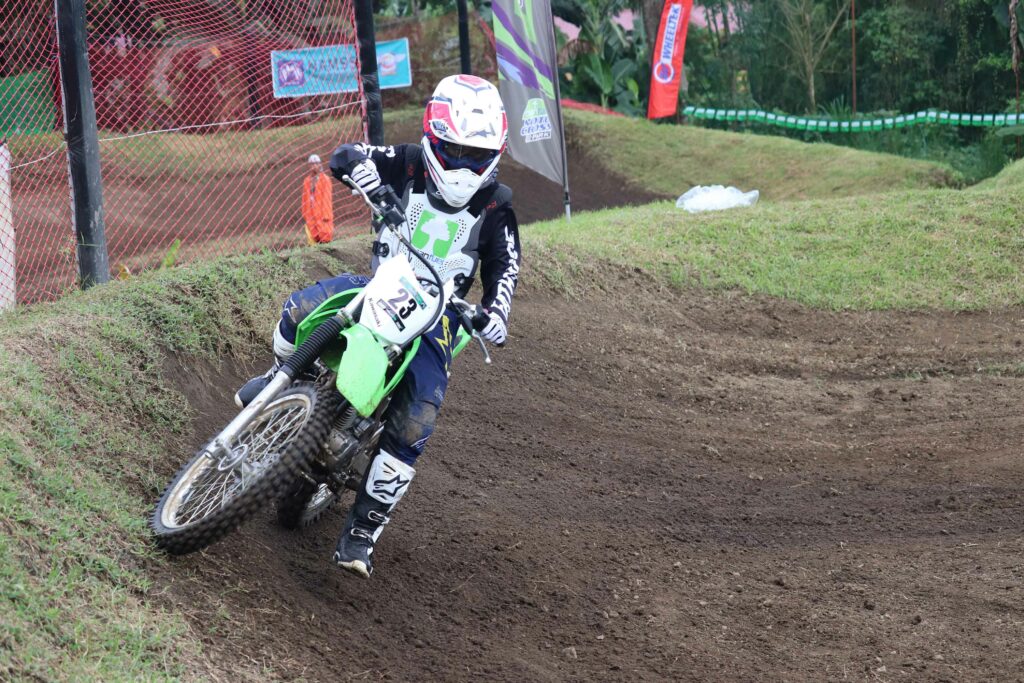 Meanwhile, the newly mini electric bike Stacyc category winners were Joaquin Gonzales (1st place), Felicia Forsuelo (2nd place) and Gabby Yuzon (3rd place).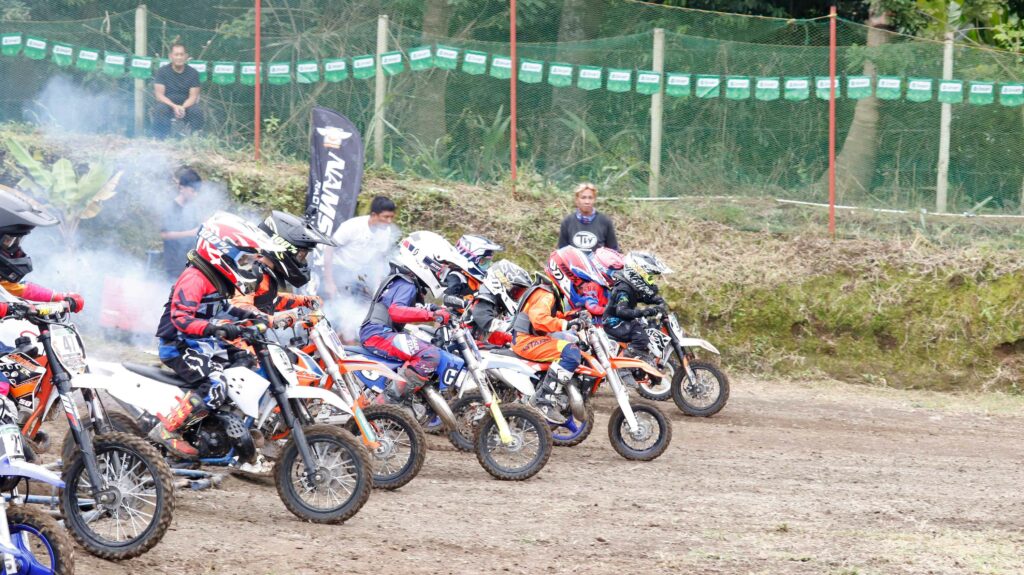 Sanctioned by the National Motorcycle Sports and Safety Association (NAMSSA), the Round 2 of the Cleanfuel Motocross Invitational Series is scheduled on October 1.
Registration fee is PHP1,000 and now open via online link: https://bit.ly/3oZsv2O
The event is powered by SMART, Maya Business, and De Guzman & Co. Watches.