When the country encountered the pandemic in early 2020, hundreds of thousands of online sellers faced difficulties shipping their products.
Due to movement restrictions and the corresponding health risks that come with it, digital entrepreneurs of all sizes were looking for easy and reliable ways to continue delivering their orders and carry on with their businesses.
"I had two main concerns when dispatching internationally while the pandemic was (still is) looming: price and delivery time. As ports threatened to shut down with little to no warning, courier prices rose and shipping time estimates doubled. My shipping fees when I started my shop were very unreasonable where the shipping rates cost more than the products I sell," tells Sharmane Coquilla, Founder of So She Gathers, an online creative shop with customers in the US and Europe. "Although my handmade papers sold out and I received orders for my paper making kits regardless of the absurdity of the shipping rates, the business model I was building my shop upon was far from sustainable."
Total logistics firm In-Line Forwarder saw this exploding segment of underserved
online sellers popping left and right in the market.
With the Philippines now considered as one of the fastest-growing Internet economy in Southeast Asia, Inline started innovating its services meant for them: from same-day Metro Manila delivery, to international shipping, easy pick-ups, no minimum weights for small items, and even 24/7 customer service hotlines.
"As a leading brand in the logistics and shipping industry for the past 17 years, we deliver to over 200 locations around the world, whether express, postal, or by sea. We are growing fast and continuously innovating," said Lindee Yu, the Founder of In-Line. "Our operating strategy is flexible and we are upgrading our e-commerce capabilities. It's a really a concerted effort among all our employees as we take care of our customers."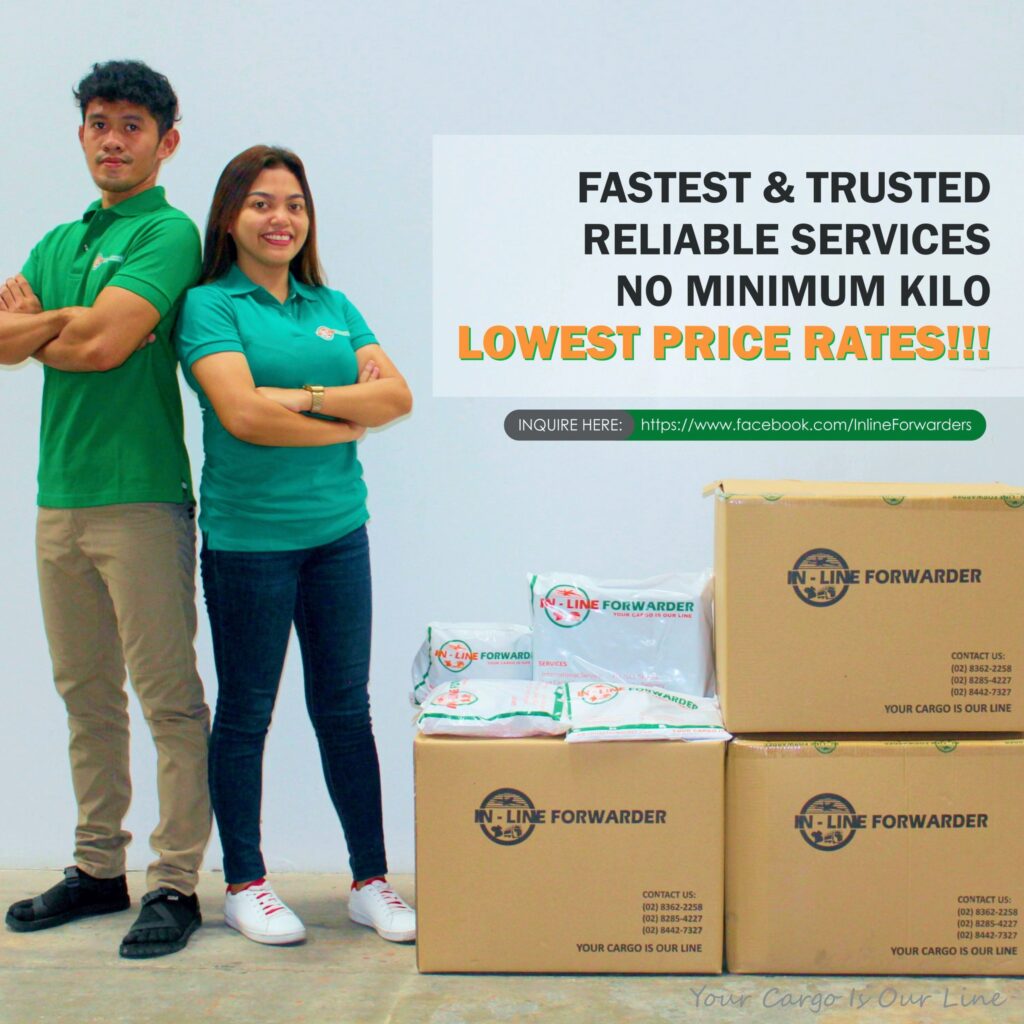 Founded in 2005, In-Line Forwarder started with only one motorcycle and a humble office in Malabon.
With exposure in the airline industry, the company was offering only international shipping service to individuals and small businesses back then.
Today, it has grown its fleet to include multiple trucks, 6 operating hubs across the archipelago, and manages a portfolio of big corporate accounts such as Aggreko and a well-known Philippine publisher.
It also proudly caters to the thriving community of Amazon and eBay sellers in the country.
The company points out that they are now embarking on a digital transformation project that will fully digitize and automate a lot of In-Line's operations.
This last quarter of 2022, it will enter the e-commerce sourcing space by launching the In-Line Wholesale Online Store for social sellers catering to customers locally and worldwide.
"In-Line was able to offer my customers better shipping rates with a more than acceptable delivery time. Since moving to them, I received more international orders because the product cost to shipping rate ratio became more reasonable. Thankfully, shipping concerns is one less thing that I worry about and it gave me time and energy to focus on other aspects of my online shop," adds Coquilla.
Online sellers can now avail of In-Line' holiday discounts via https://www.facebook.com/InlineForwarders in anticipation of the surge in e-commerce orders during these gifting months.