BEIJING, China – The Jollibee Group has debuted Michelin-starred Tim Ho Wan in Beijing, the capital of the People's Republic of China and one of the 10 most populous cities in the world, with two stores opening in Aug. this year.
These new stores are the tenth and eleventh branches of the Michelin-starred Tim Ho Wan in Mainland China and form part of the company's aggressive overseas expansion and sustained growth in the region.
"As the second largest city in the country in terms of urban population, Beijing is instrumental in our aim to further expand our business in China. The long queues and waiting lists that have welcomed our openings in Beijing give us greater confidence to continue with our global expansion strategy for the Jollibee Group and Tim Ho Wan," said Jollibee Group President and CEO Ernesto Tanmantiong. "We are excited to see that Tim Ho Wan's bestsellers Baked BBQ Pork Buns, Rice Rolls, and Pan-Fried Radish Cake continue to attract customers who can't wait to try them," he added.
Both of Tim Ho Wan's Beijing stores are in prime locations.
The CapitaMall Taiyanggong Mall branch can seat up to 108 people and is in Chaoyang District—the main urban area of the Chinese capital.
Meanwhile, the APM Mall branch can comfortably accommodate 100 customers and is located at the center of Beijing City, along Wangfujing Street, a well-known shopping street that is also known as one of the city's symbols of commerce.
Both branches were packed on opening day, with more customers lining up for up to an hour to try Tim Ho Wan's signature dishes.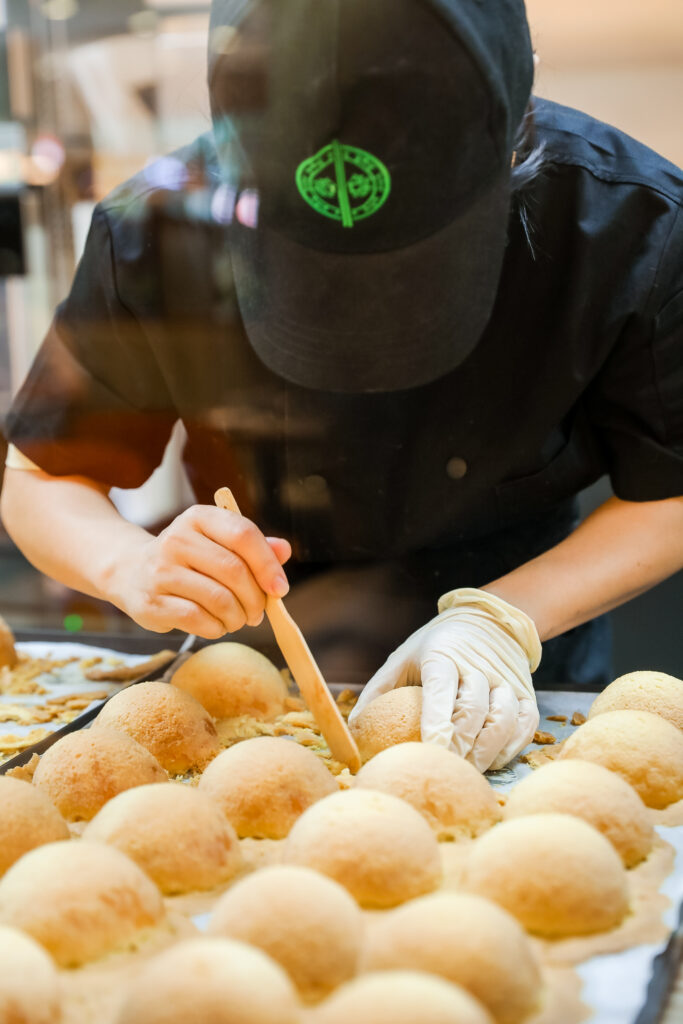 Long lines of customers continue to be seen even after the stores' opening dates.
Consistent with its vision of becoming one of the top five restaurant companies in the world, the Jollibee Group is committed to open 100 Tim Ho Wan restaurants in China within the next few years.
The company opened its first Michelin-starred Tim Ho Wan restaurant in Shanghai's Jing'an District in Sept. 2020, after the Jollibee Group entered into a joint venture agreement with the Tim Ho Wan Group to open and operate Tim Ho Wan restaurants in Mainland China.
"We remain focused in expanding Jollibee Group's presence in China because of the continued trust and support that the locals have shown our brands. Residents and even tourists of Beijing can expect to see more of our stores in the coming years," said Jollibee Foods Corporation China and Yonghe King President Louie Liu.
The Jollibee Group plans to increase its store network in China, which, as of the end of the Aug. 2022 spans 475 stores across the company's Tim Ho Wan, Yonghe King, and Hong Zhuang Yuan brands.