The Philippine Chamber of Commerce and Industry (PCCI) has chosen the town of Pakil in Laguna as the "Most Business-Friendly Local Government Unit (LGU)" for 2022.
Pakil bested all the towns at the Municipal Level 2 category (3rd to 6th Class Municipality).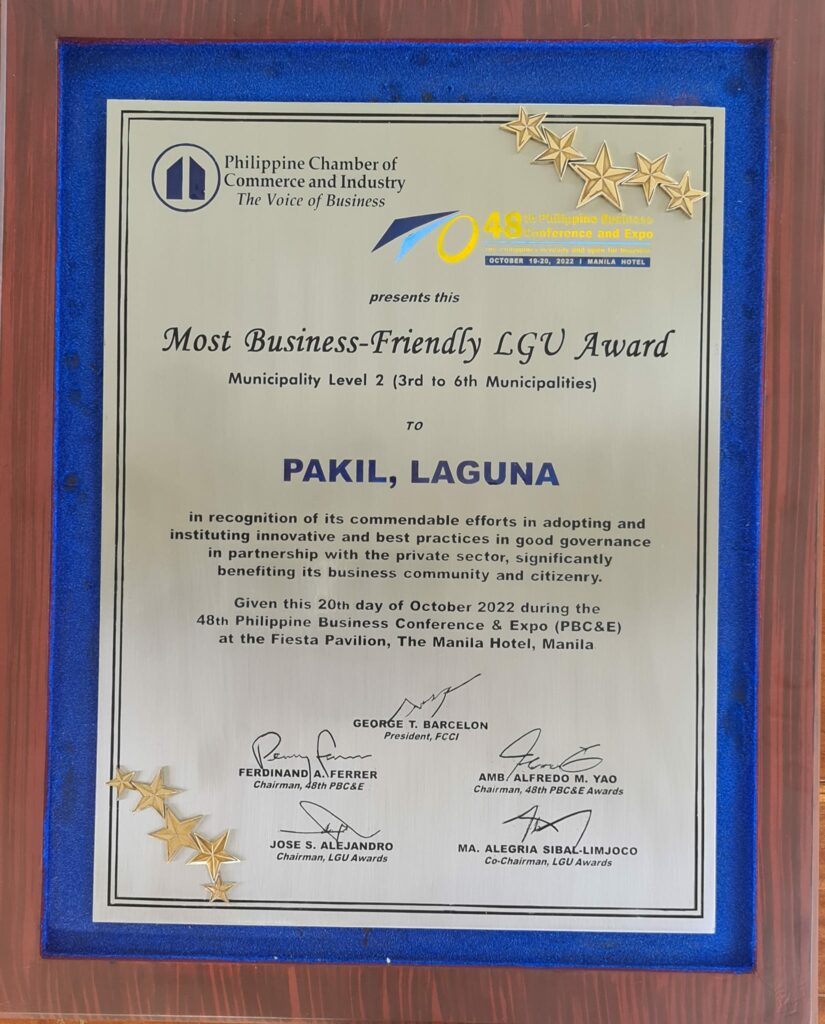 Held last Oct. 20, the awarding came at the conclusion of the 48th Philippine Business Conference and Expo at the Manila Hotel.
Pres. Ferdinand Marcos Jr. presented the award to Pakil, Laguna representatives—Business Permits and Licensing Office (BPLO) Head Don Kelly Fernandez and LEE Head Rose Magsalansan.
Fernandez and Magsalansan accepted the award for Pakil, Laguna Mayor Vincent Sorino, who failed to attend the event after contracting COVID-19.
"This award from the Association of the most influential business people and investors in our country, like so many awards received by our town under my leadership, is another proof of the fulfillment of my promise when I was in my first term as Mayor," Soriano said.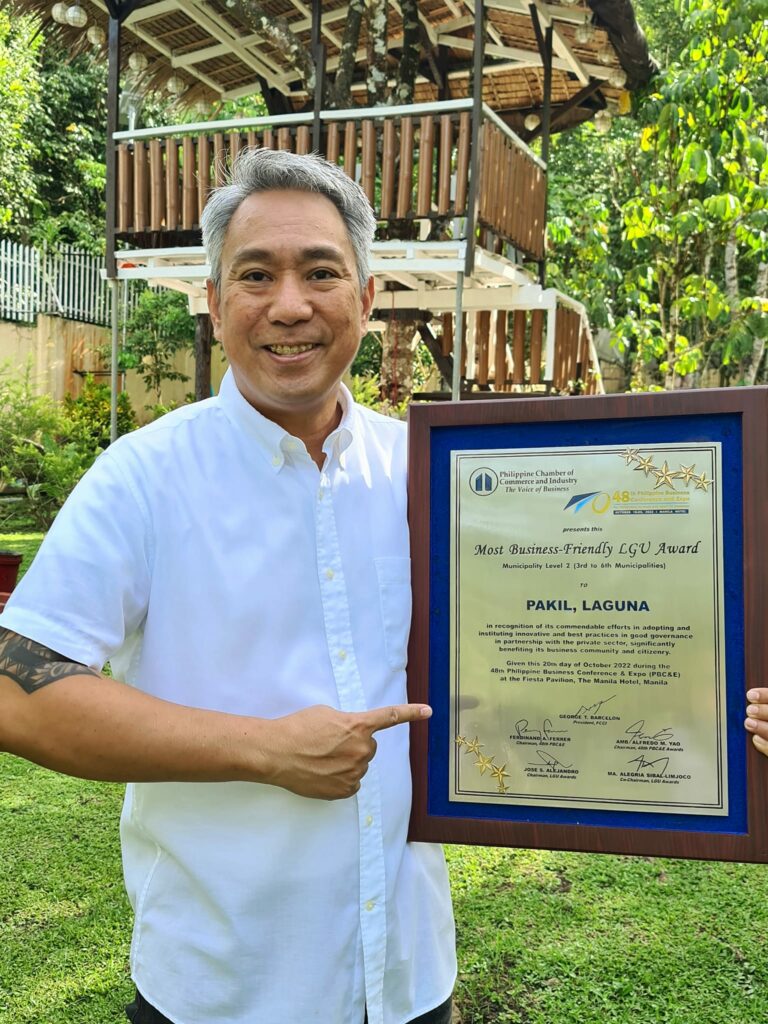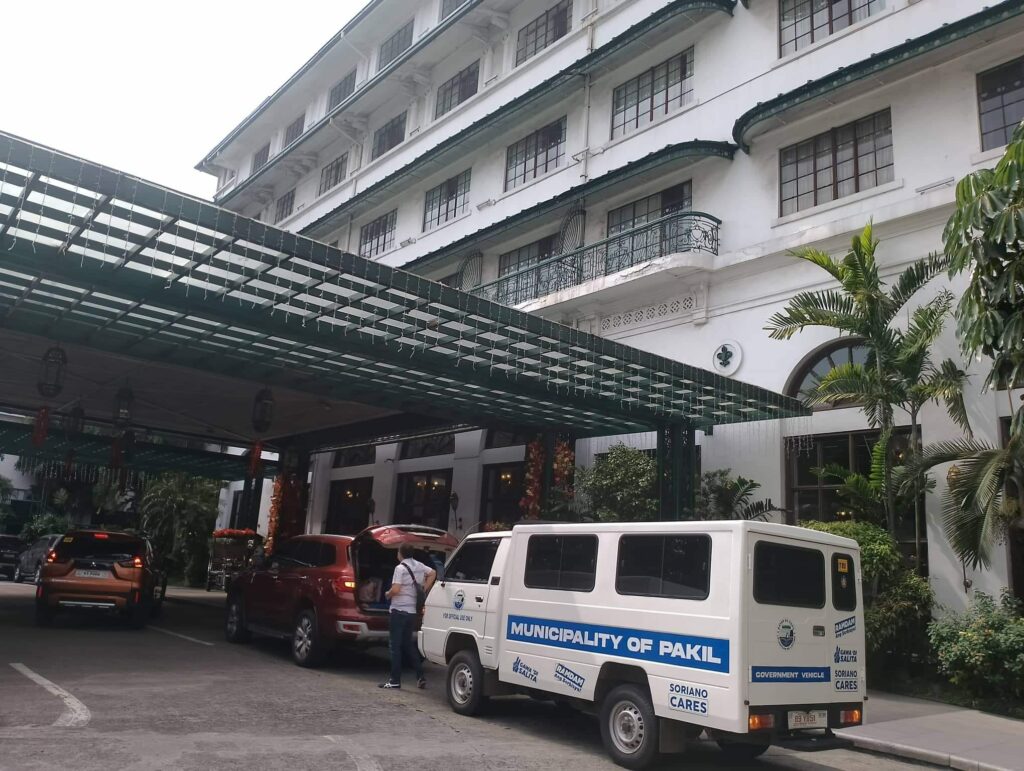 He thanked Fernandez, Magsalansan, Akim Alcir, Engr. Deo Vito, Engr. Franz Hidalgo, Rusella Bacani and the Office of the Municipal Mayor (OMM) staff for the town's success.