The first rooftop football pitch in the country, Cherry Turf Philippines is now officially unveiled last Dec. 13, 2022, this marks the start of the first rooftop sports experience in the country.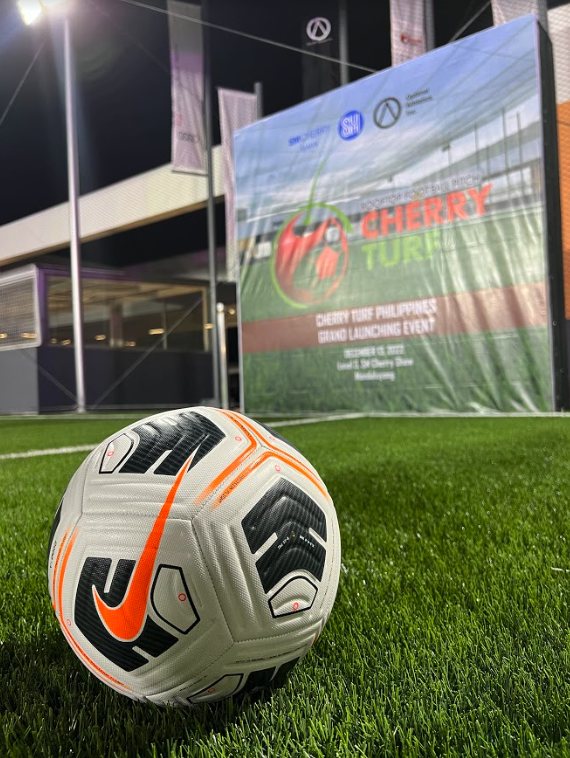 In partnership with SM Supermalls and One Mega's THE GAME MAGAZINE.
This project is founded by the CEO and President, Kevin James Olayvar, and Chairman, Raf Gastador of Optimal Athletics Inc. 
Optimal Athletics Inc. is a sports recreational start-up company that aims to promote sports and social activities.
The company aims to create opportunities and help mold the development of sports in the Philippines by connecting with various partners that share the same vision of creating a new path for sports in the country.
The first major project of Optimal Athletics Inc. is the football pitch located at SM Cherry Shaw in Mandaluyong, its official venue partner.
"SM Supermalls supports OAI in elevating mall experience, from retail to dining, and now sports, we are constantly evolving to cater to our diverse customers," said Steven Tan, President of SM Supermalls.  
Innovating the football scene in the Philippines with the first rooftop football pitch using FIFA preferred producer, LIMONTA Artificial Turf.
The football field is around quarter or one-fourth of the regular size football field, this is an attractive and competitive size in context to the football community here in the Philippines.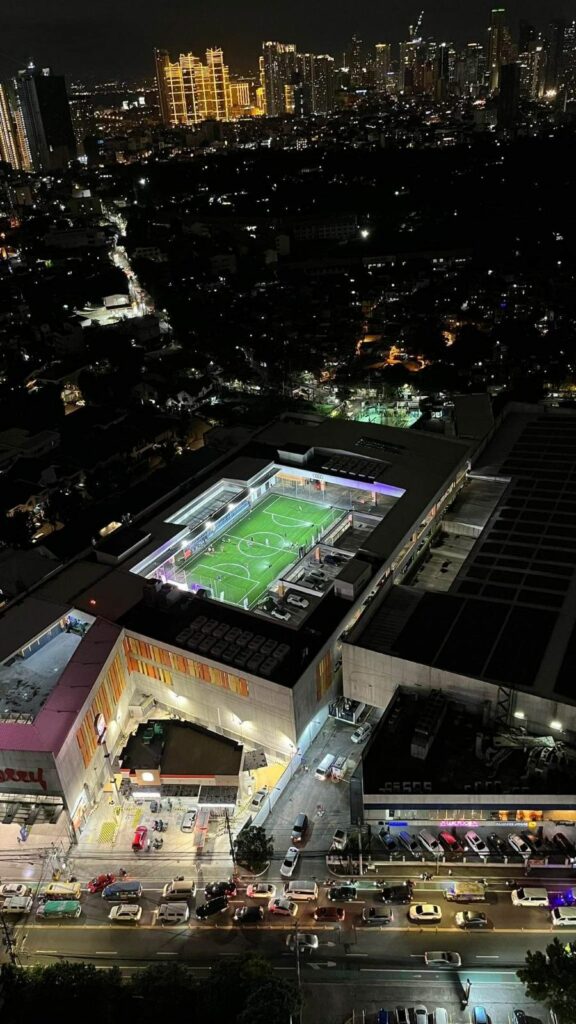 This will welcome small and big group altogether to experience the sport and provide them with a substantial amount of space, not too little and not too overwhelming.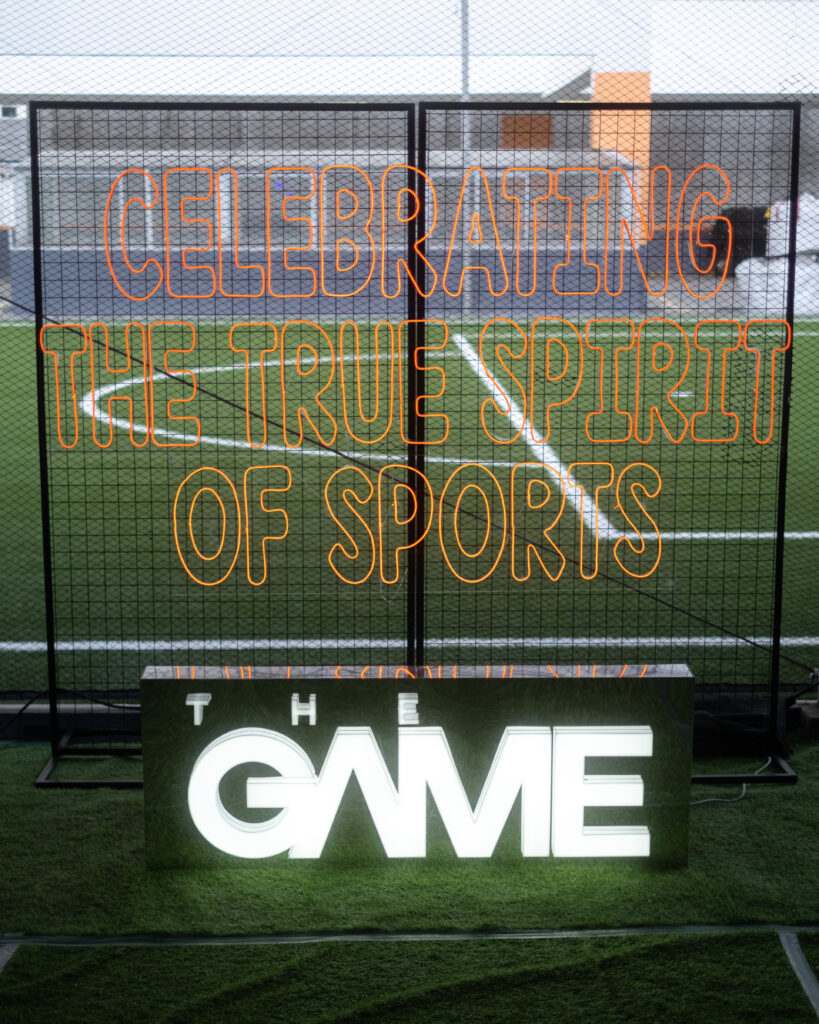 Just perfect for those casual pick-up games or even company team buildings.
The goal is to create leagues/series that would become the staple event of the Cherry Turf, with a plan to engage existing communities and also incite interest and create new groups within the community to experience football.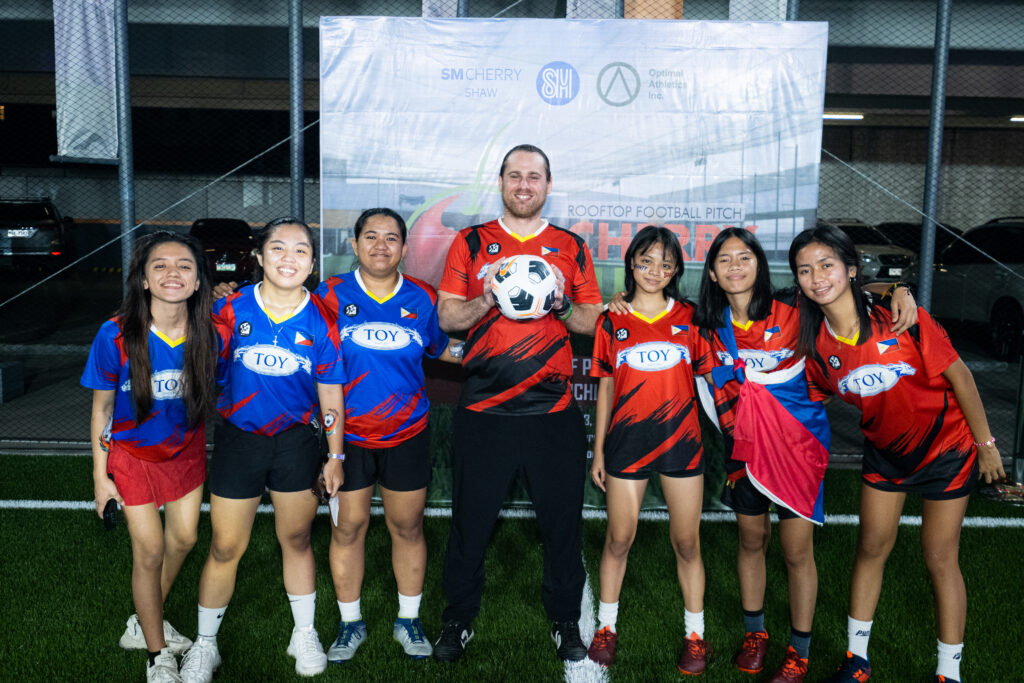 Optimal Athletics Inc. plans to develop the entire rooftop not just focusing on the pitch, but to create an environment that is welcoming for both football and non-football enthusiasts.
A place where people can sit back, relax, eat and drink while watching people play football.