Labor groups urged the Regional Tripartite Wage and Boards (RTWBs) not to be distracted with DTI's "sincere effort" of a 500 pesos noche buena budget and the one year ban on wage increase by the National Wages and Productivity Commission (NWPC).
The DTI price guide that shows that P500 is enough to buy ham, cheese, spaghetti and salad for the traditional noche buena by picking the cheapest brands and small portions of goods—like the 1/8 kilogram of ground pork—is a distraction from the call of trade unions and workers to increase wages, the Federation of Free Workers (FFW) said.
"While the FFW and other unions of NAGKAISA Labor Coalition welcome the undertaking of the National Wages and Productivity Commission to review the existing wage rates, we urge the Regional Tripartite Wage and Productivity Boards (RTWPB) to urgently convene the RTWPBs with their newly appointed and reappointed board members and, at their instance, issue wage orders in their respective area of jurisdictions," enjoined Atty. Sonny Matula, FFW president.
Matula added: "NAGKAISA holds, while considering many factors, the rule prohibiting the issuance of wage adjustment within a period of one year unless there is a supervening condition shall not be considered a major factor as the same is not a law but a part of the implementing rule which can be amended by the NWPC itself. With or without any petition, said tripartite body under the law can also promulgate wage orders."
The non-declaration of any of the RTWPBs that a "supervening event" exist that would necessitate an immediate wage increase should not be an obstacle to another wage hike in the first quarter of 2023, Matula further explained.
Employeers groups may argue that raising the minimum wage will artificially create imbalances in the labor market that may lead to inflation.
Historically, however, it does not necessarily follow. A number of economists observed that when minimum wages hike have been mandated, inflation did not follow.
Citing government statistics, Matula showed that supervening conditions exist. "Phil Statistics Authority reported that the annual inflation rate in the Philippines rose to 8.0% in November 2022 from 7.7% in October. This 8.0% rate was the highest noted since November 2008, with food prices rising the most since March 2009 (10.0% vs 9.4% in October). Additional upward pressures also came from cost of basic needs like housing (6.9% vs 7.4%), transport (12.3% vs 12.5%) and alcoholic beverages (10.6% vs 10.4%)."
5-POINT LABOR AGENDA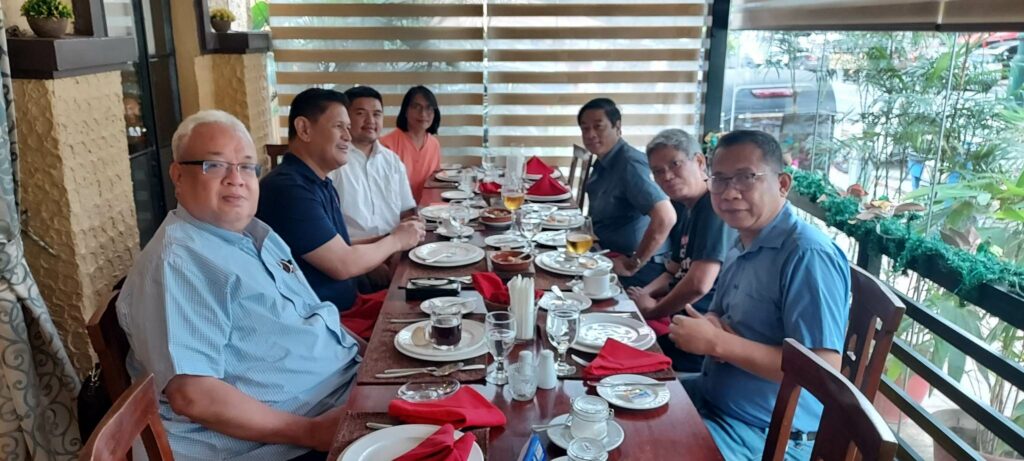 Last November 30, to commemorate the 159th birthday of working class hero Andres Bonifacio, organized labor presented a 5-point Labor Agenda that called for a wage hike, decent work, security of tenure, quality public service and respect for the right to unionize.
Some 15,000 workers converged at Liwasang Bonifacio from different parts of Manila to lay a wreath at the monument of the plebeian hero and honor the man responsible for uniting the working class and oppressed Filipinos by forming the Katipunan and leading a revolution against Spanish colonizers.
The commemorative rally was led by 'United Labor' composed of the Nagkaisa Labor Coalition, Kilusang Mayo Uno, Paggawa, All Workers Unity, Public Services International and a host of other labor groups.
"We carry our continuing calls to improve the living and working conditions of the Filipino working people. As part of the United Labor initiative with other labor centers and unions of organized labor, we march as one based on the 5-point Labor Agenda," said Nice Coronacion, deputy secretary general of Sentro and from the Nagkaisa Women Committee.
In sum, the 5-Point Labor Agenda of United Labor, includes (1) reforms in the existing wage mechanism created under RA 6727, (2) establishment of a robust public employment program, (3) an end to endo (4) an end to trade union repression, both in the private and public sector, and (5) the holding of regular labor summits for policy reforms discussion.