In line with the company's commitment to excellence in operations and customer service, SM has always been an advocate of ensuring that its permits and licenses are updated. 
This is part of their Corporate Social Responsibility commitment.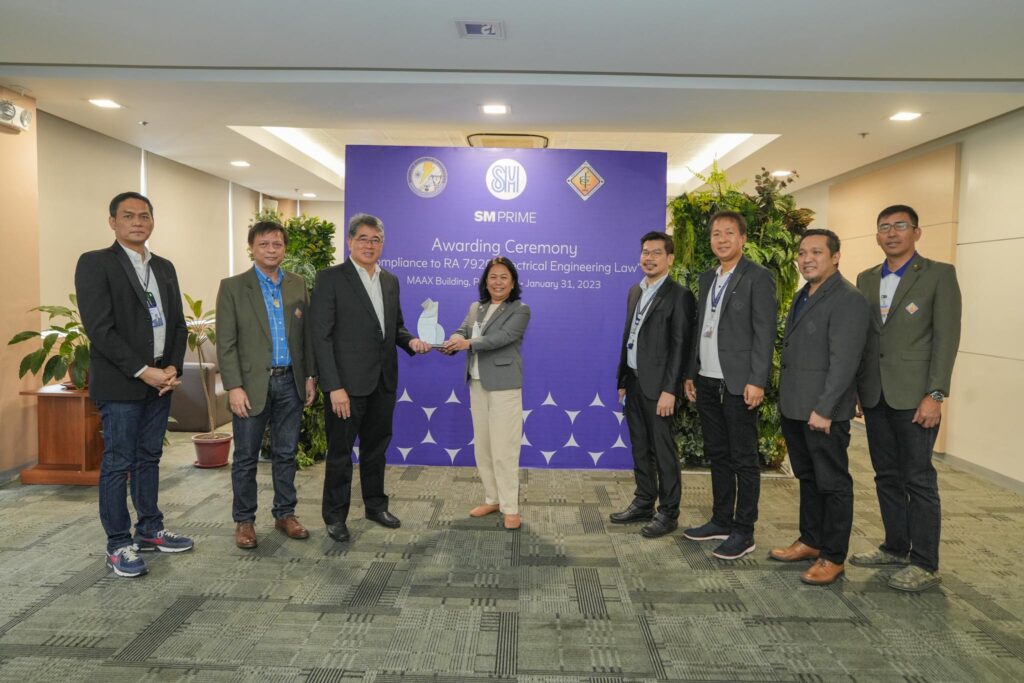 In their most recent endeavor, the Resident Engineers and Engineering Managers assigned at SM Supermalls and SMDC commercial branches have trooped to the Energy Regulation Commission (ERC) and applied to comply with RA7920, otherwise known as the Electrical Engineering Law. 
The law, which was passed in 1995, aims to be a responsive and comprehensive regulation for the practice, licensing and registration of electrical engineers and electricians. 
Section 33 of the law explicitly defines the number of electrical engineer or electrician required for a type of establishment, while Section 40 defines the penalties for non-compliance.
The Certificate of Compliance (COC) issued by the ERC is not a mere submission of documents. 
Actual site validation, which includes the electrical system presentation, interview and facility walkthrough, are conducted by representatives of Professional Regulations Commission (PRC), the Institute of Integrated Electrical Engineers of the Philippines, Inc. (IIEE), Office of the Building Official (OBO) of the Local Government Unit (LGU), and the Philippine Economic Zone Authority (PEZA) to ensure that compliance is not only in paper but in action.
SM Prime Holding's compliance and adherence is executed daily to national and local laws through their practice of the Quadruple Bottomline of People, Planet, Profit and Purpose.
SM's customers are then 100% assured that its malls and SMDC properties are operated and maintained only by highly qualified personnel with the best customer experience in mind.