Young Chinese conductor Haoran Li, first prize winner of 5th International Conducting Competition "Jeunesses Musicales" in Bucharest-Romania is all set to debut with the Philippine Philharmonic Orchestra on Friday, Feb. 24,  8 p.m. at the Manila Metropolitan Theater.
Li has also conducted the Moscow Philharmonic, George Enescu Philharmonic, Romanian Radio National Orchestra, MDR Leipzig Radio Symphony Orchestra and Konzerthausorchester Berlin.
He has participated in masterclasses by distinguished musicians including Daniel Barenboim, Seiji Ozawa, Gennady Rozhdestvensky, Jorma Panula, Bramwell Tovey, Nicolas Pasquet, Peter Eötvös and Tugan Sokhiev, among others.
Li kicked off the New Year program of the Forbidden City Concert Hall in Beijing.
Last year he participated the Rachmaninoff International Competition for pianists, composers and conductors.
He said it was an emotionally charged experience for him. He found out too late in the that the repertoire for the final round were predetermined rather than based on individual choices.
Li carried on instead of giving up. "One of my good Russian friends told me a story about Paganini, who lost three strings during one performance and kept going on the one remaining string. Being a musician means facing up to all sorts of challenges, and this encouragement made me decide to carry on," Li said.
He won the third prize and a bronze medal in the conducting section with a series of invitations for him to work with Russia's preeminent singers, pianists and orchestras. "I feel that I'm quite fortunate, to have made so many new friends and to have the opportunity of working with so many orchestras," Li added.
Competitions for the Chinese conductor is not about prizes. "What I care about the most is for people to see me and recognize my conducting skills."
Born in 1986, Li has joined several international competitions which allowed him to work with foreign orchestras.
He studied at the Central Conservatory of Music in Beijing, majoring in conducting under the mentorship of well-known conductor Xia Xiaotang.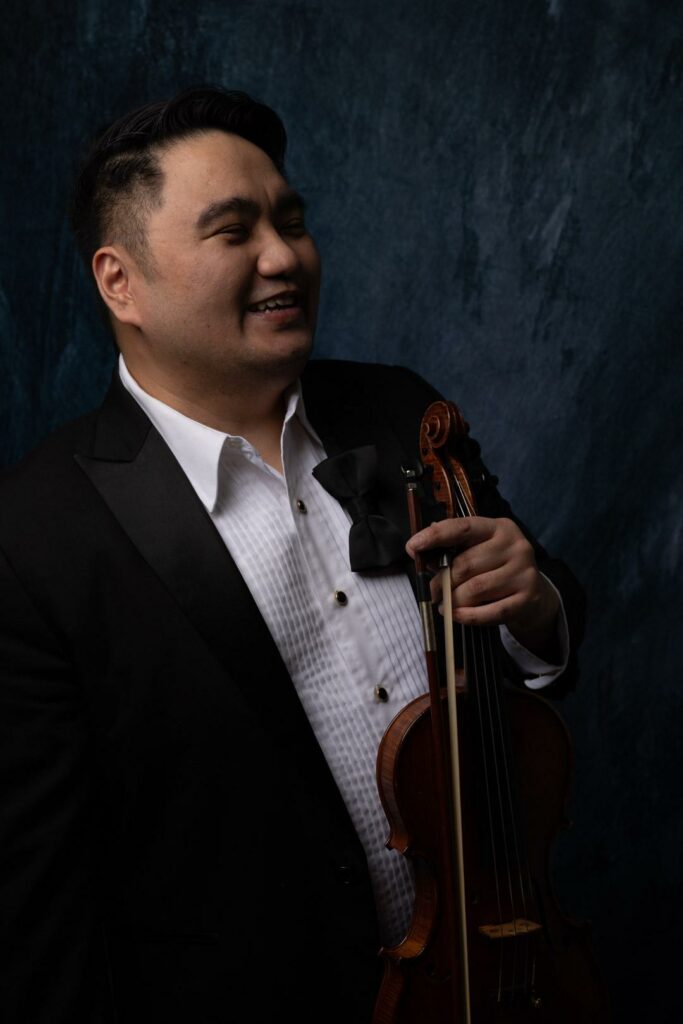 Li's soloist in the Feb. 24 PPO concert  is violinist Diomedes Saraza, Jr.  who is performing the Sibelius violin concerto.
The Sibelius warhorse was the same concerto he played during his Carnegie Hall debut with the PPO in 2016 sharing the stage with pianist Cecile Licad.
Of the Sibelius concerto, Saraza pointed out: "It's no doubt technically demanding. But beyond technique is the mental focus and big strong emotional capacity that is needed."
His musical life is still devoted to lots of practicing whether he is playing with orchestra or solo. "I am also grateful to have the opportunity to teach here in the Philippines. We have so many talented musicians here in our country."
       The Feb. 24 PPO repertoire includes Antonino Buenaventura's By the Hillside and Modest Mussorgsky's Pictures at an Exhibition.
He plays on a 1972 French violin made by Eugene Guinot and Rene Morel courtesy of the Standard Insurance Company.
For tickets, call the CCP Box Office at 8832-3704.