The Integrated Bar of the Philippines (IBP) named its Quezon City chapter as the IBP's Best Chapter during its recently concluded 19th National Convention of Lawyers held in Davao City.
The Quezon City chapter, the largest in the country, was recognized for "rising to the challenge and exuding excellence in elevating the standard of the legal profession and improving the administration of justice through its significant and innovative contributions to and through the Integrated Bar of the Philippines and the IBP National Center for Legal Aid, for the benefit of the legal profession and society in general."
Aside from this recognition, IBP Quezon City was awarded the IBP Gawad Lila, Most Innovative Non-Legal Aid Activity or Practice Award, Most Innovative Online Activity or Practice Award, Best Regional Activity or Project Award, and Legal Aid Act of Distinction.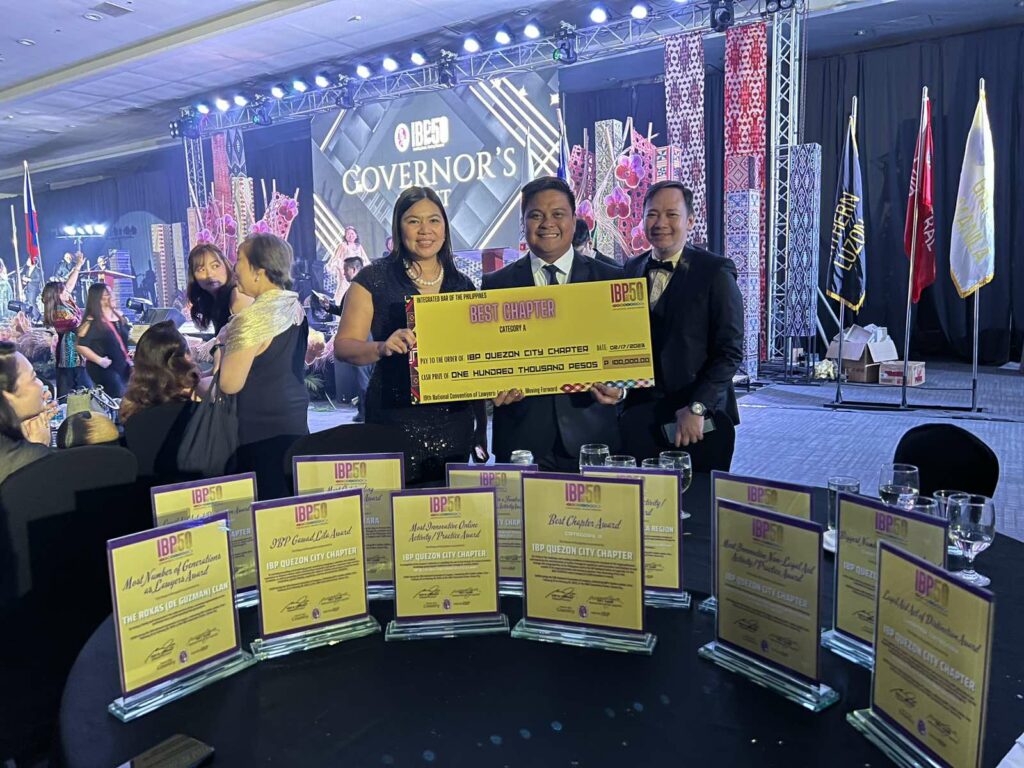 The chapter was also cited for raising the biggest amount in a fundraising or income-generating activity and organizing the largest delegation among IBP chapters.
These awards and citations were received by chapter officers led by IBP Greater Manila Region President and IBP Quezon City president Atty. Marcelino Michael Atanante IV and IBP Quezon City vice president Atty. Melissa Encanto-Tagarda.
"We thank the Integrated Bar of the Philippines for recognizing the efforts of our chapter. This would not have been possible without the hard work and dedication of my fellow officers and members. From being known merely as the largest IBP chapter, the IBP Quezon City chapter has earned its place as one of the leading chapters in the country in terms of public service," Atanante said.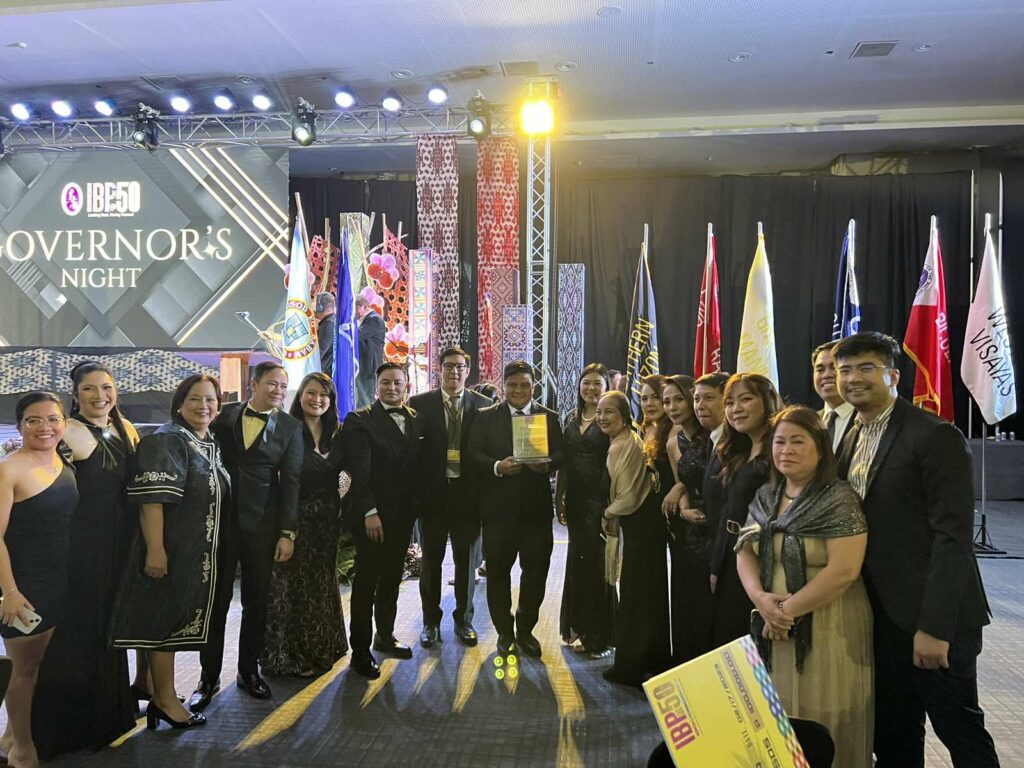 "These accolades come with a tall order: to improve the delivery of legal aid in our communities and uphold the highest standards in the legal profession. For sure, our efforts will not end here. As we navigate through the different uncertainties of our time, the IBP Quezon City chapter will continue to lead and serve, be it in times of crisis or otherwise, driven by its innovative spirit and guided by its unwavering commitment to the Filipino people," Encanto-Tagarda said.
With the current Board of Officers at the helm, IBP Quezon City has conducted legal aid clinics and partnerships with different public and private organizations and extended legal services to Filipinos in Japan, Belgium, and the Netherlands.
Throughout the COVID-19 pandemic, it also organized online Mandatory Continuing Legal Education (MCLE) sessions for IBP members.
The chapter also donated slippers and desktops to persons deprived and conducted recollection activities and masses for persons deprived of liberty in different correctional facilities across the National Capital Region.
The IBP is the national professional association of all Filipino lawyers. The organization was officially ordained by the Supreme Court on January 9, 1973 and constituted into a corporate body on May 4, 1973 through Presidential Decree No. 181.