The first store is located in SM Megamall at Mandaluyong—the third largest mall in the Philippines and the 13th largest in the world.
Bath and Body Works finally opens its doors in the Philippines with its very first store opening up in SM Megamall, Mandaluyong last Valentine's Day. Known as the third largest mall in the Philippines, SM Megamall is also the 13th largest mall in the world.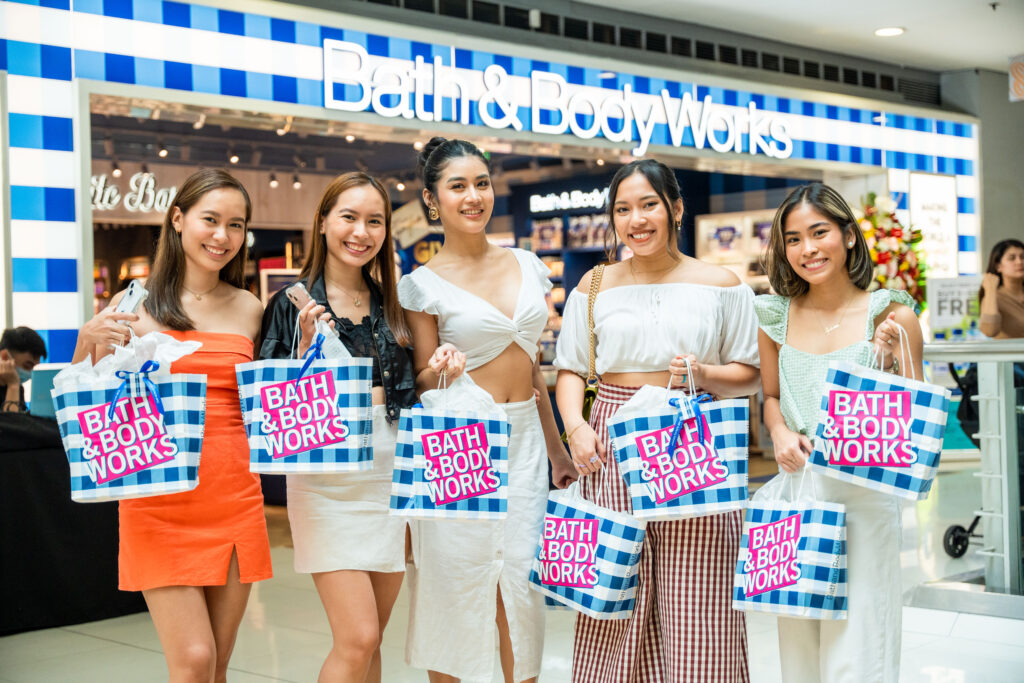 With its opening falling on Valentine's Day, many fans were delighted as it was the perfect time to shop for themselves as well as purchase gifts for their loved ones. Long queues were seen as fans flocked to the store to browse and make purchases during the opening. With the overwhelming welcome that the first-ever store received, there are plans underway to open its second brick-and-mortar store, as well as expand into e-commerce this year as well.
Signature scents that will heighten the senses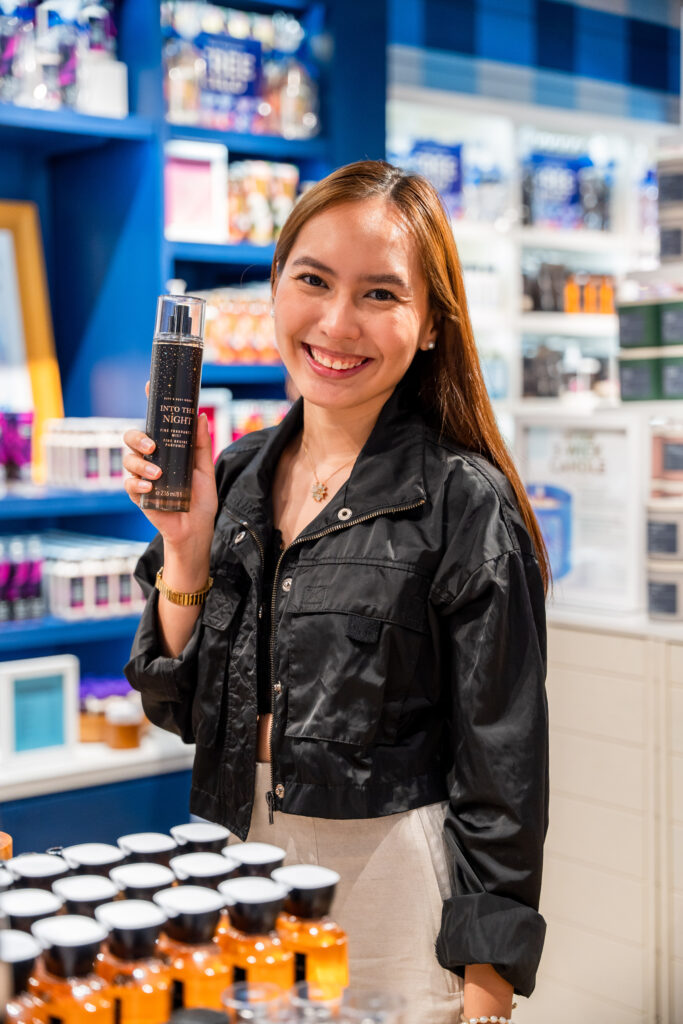 Bath and Body Works' core fragrances such as A Thousand Wishes, Japanese Cherry Blossom, Gingham, Gingham Love, Champagne Toast, In the Stars, and Into the Night, including a wide selection of the men's collection such as Smooth Amber, Clean Slate, and more are now available for purchase in-store in an assortment of body care products such as body mists, shower gels and more.
Self-care must-haves to pamper yourself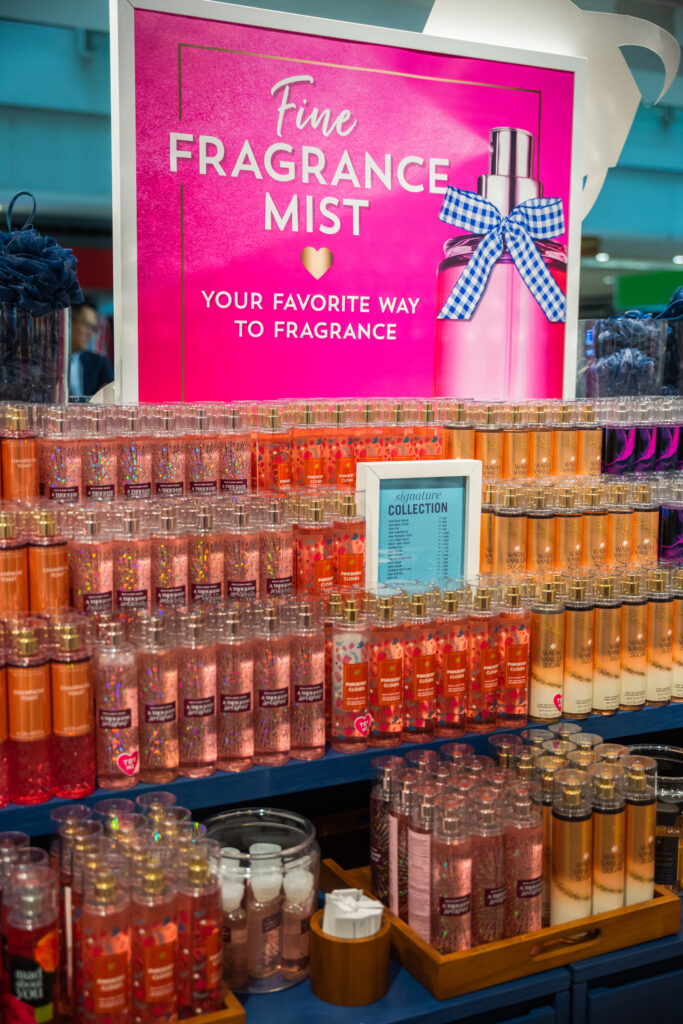 With a passion for wellness and self-care, fans will be thrilled to find a wide array of Aromatherapy Body Care infused with essential oils such as Lavender Vanilla, Eucalyptus Spearmint, Orange Ginger, Eucalyptus Tea and more in the form of hand creams, body and massage oils, body washes and foams that are available in-store. Whether it's to calm the mind or invigorate the senses, there's something for everyone.
Fragrances to elevate your home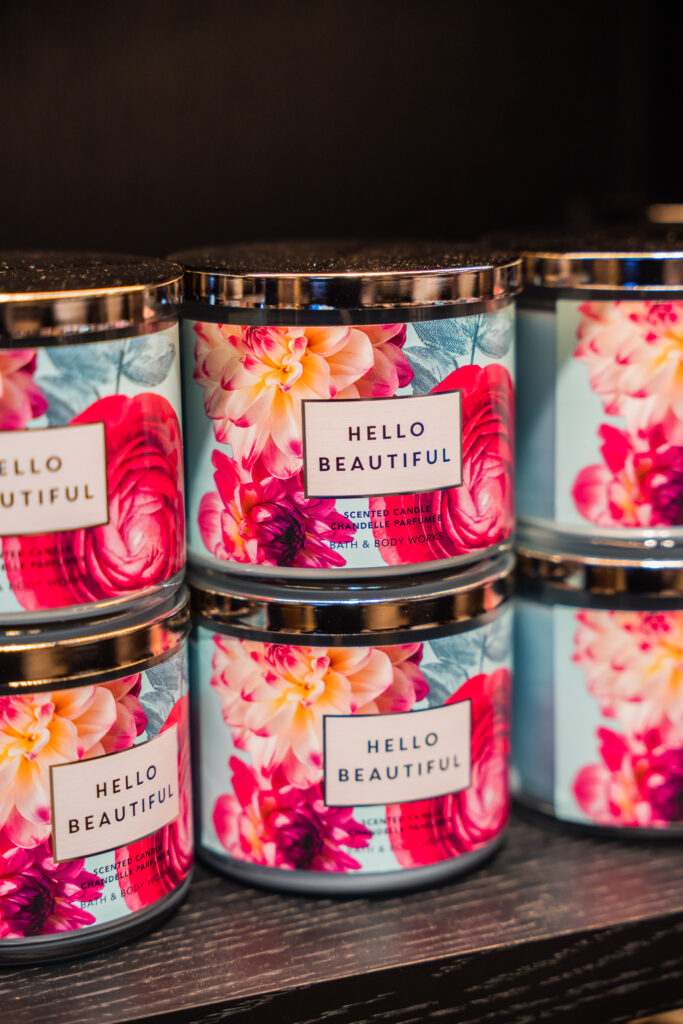 Bath and Body Works' signature 3-wick scented candles and range of home fragrances were a popular selection amongst the visitors who dropped by the store's opening. Spoilt for choice with the amazing selection of fragrances such as Aloha Kiwi Passionfruit, Eucalyptus Mint Cozy Linen and more, fans can now enjoy the scents in the form of wallflower plugs, room sprays or mists, car fragrances and hand soaps.
Gift sets for all occasions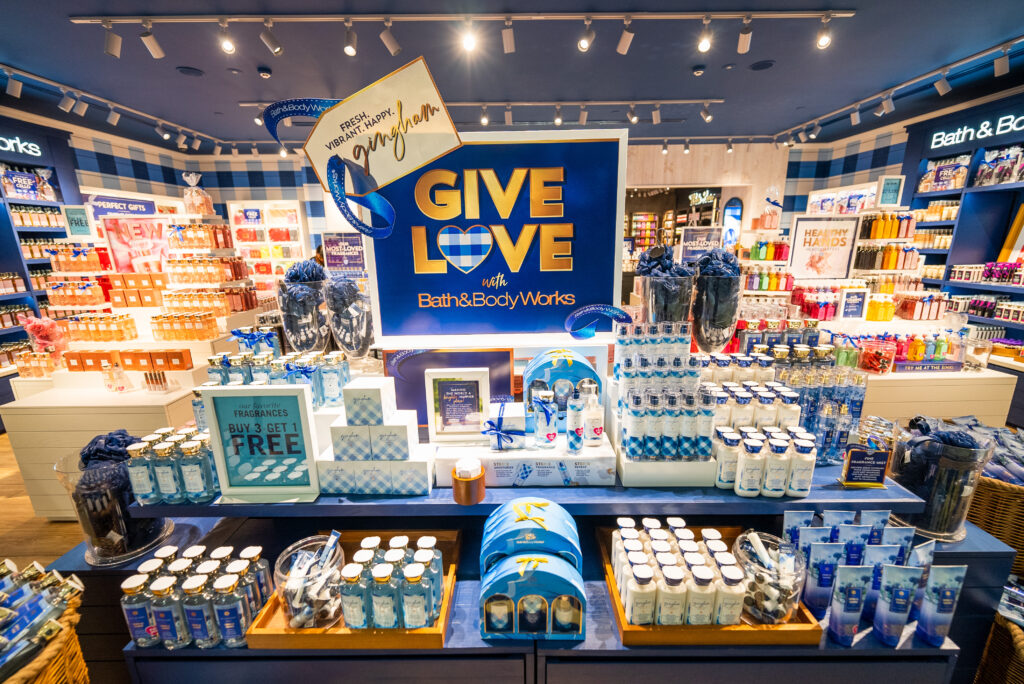 Just in time for Valentine's Day! With the opening of the store right on the day when love is celebrated worldwide, Bath and Body Works gift sets were the perfect choices to say their I-Love-Yous. The best part? Be it Christmas, Mother's Day, Father's Day, birthdays, weddings or anniversaries, these gift sets will be a delight for both men and women alike. Elegant packaging, scents that wow and skin-loving goodness, what's not to love?
ABOUT BATH & BODY WORKS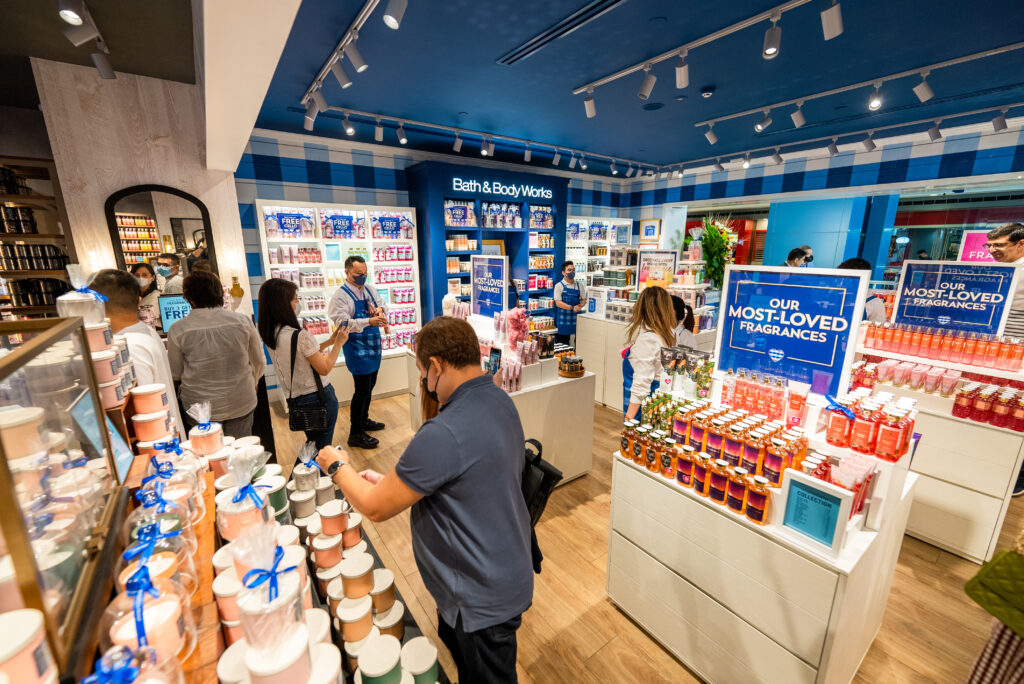 Bath & Body Works is one of the world's leading speciality retailers & home to America's Favourite Fragrances offering a breadth of exclusive fragrances for the body & home, including #1 selling collections for body lotion and body cream, body wash, hand soap and fine fragrance mist.
For more than 25 years, customers have looked to Bath & Body Works for quality, on-trend products & the newest, freshest fragrances. Today, these fragrant products can be purchased at more than 1,800 Bath & Body Works and White Barn retail locations worldwide as well as on bathandbodyworks.com.my. Join in the social conversation on Instagram and Youtube.
ABOUT VALIRAM
Established in 1935, Valiram is Southeast Asia and Oceania's leading luxury and lifestyle retail specialist with a presence in Australia, Hong Kong, Indonesia, Macau, Malaysia, New Zealand, Philippines, Singapore and Thailand.
Operating approximately 400 stores, the group represents international brands across various categories, from fashion and accessories, timepieces and jewellery, perfume and cosmetics to sports, confectionery, and F&B.
Its portfolio comprises internationally renowned brands such as Michael Kors, Chloe, Steve Madden, Tory Burch, Rolex, Bath & Body Works, and Victoria's Secret, as well as original and innovative retail concepts including Luxury Fashion, Swiss Watch, Flying Emporium, and Beauty Love.
Since 2020, the group has rapidly expanded its digital retail footprint and today operates nine e-commerce sites within SEA and Australia. Discover more at valiram.com or join in the conversation on Facebook and Instagram: #Valiram.