The priceless marine resources and famously pristine beaches of the Verde Island Passage (VIP)  in the Southern Tagalog region remain under threat from swaths of  thick black oil from the MT Princess Empress tanker that sank off Naujan, Occidental Mindoro, last Feb. 28.
Located between Batangas and Mindoro, the VIP is one of the most biodiverse regions in the world, home to thousands of unique species.
With some of the highest concentrations of coastal fishes, corals, crustaceans, mollusks, seagrasses, and mangroves worldwide, it is the main source of food and livelihood for over seven million people.
The area also encompasses Puerto Galera, whose white sand beaches are internationally-acclaimed tourist destinations that are another vital source of revenue for local communities.
Experts from the University of the Philippines – Diliman College of Science Marine Science Institute (UPD-CS MSI) have been working closely around the clock with the Department of Environment and Natural Resources (DENR) and the Philippine Coast Guard (PCG) alongside other universities, government agencies, and stakeholders in a race to address the oil spill and stop it from spreading.
"The VIP is home to endangered and threatened species including the critically endangered hawksbill turtle, whale sharks, manta rays, dugongs, humphead wrasses, giant groupers, and giant clams," the UPD-CS MSI said in an update.
"Damage from the oil spill may affect biodiversity (including endemic species only found in the Philippines as well as species yet to be discovered), tourism revenues, and food security in the area," they added.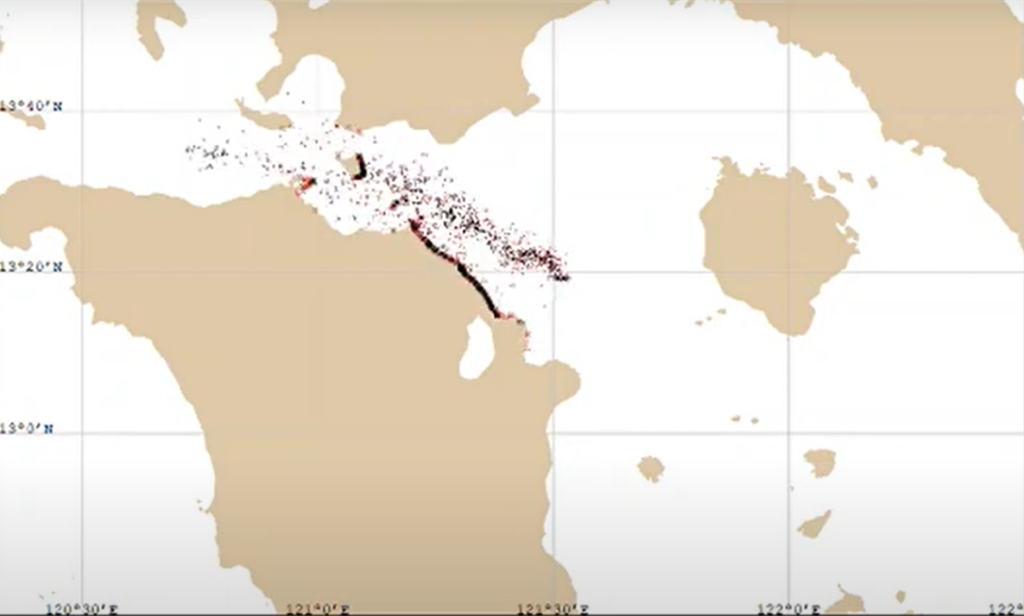 The UPD-CS MSI's latest bulletin references a NOAA/NESDIS report based on satellite data which shows that oil was still leaking out of the sunken vessel as of Mar. 19 and the visible oil slick is extending northwest towards the VIP.  
"The Verde Island Passage represents a large portion of the country's marine biodiversity, and is a vital resource for millions of people, past and present," said UPD CS MSI Associate Professor Irene Rodriguez.
"If we work together, we can still hopefully safeguard it for future generations to come."
The UPD-CS MSI is asking the public for help in monitoring the oil spill.
The public is encouraged to contribute geotagged images of sightings of the MT Princess Empress oil spill through this form: https://bit.ly/MTPE_GPS.
The use of a GPS-enabled phone and a GPS camera app such as "GPS Map Camera" (available on Google Play and the Apple Store) are recommended so that geotag location data can be preserved.